5 Reasons You Will Love Cauliflower Rice With This Chicken Tikka Masala
8 minute read
---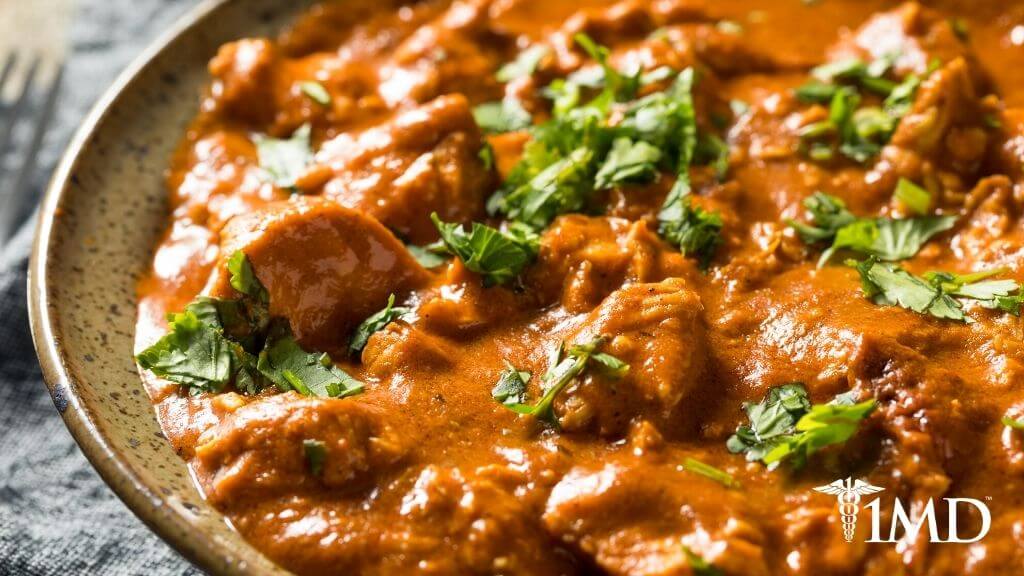 Nutrition
Cauliflower isn't always seen as the most glamorous vegetable. But are any vegetables really glamorous?
Regardless of this, they are necessary for good health, and the more versatile a vegetable can be the better. Cauliflowers can now be made into rice to serve as gluten-free and low-carb alternatives to some of your favorite dishes. This new look for cauliflower definitely improves its coolness, and your health will get the ultimate benefit.
Why You Should be Eating Cauliflower
Full of nutrients, there is more to cauliflower lurking beneath that bland white surface. The nutritional profile of cauliflower is impressive. Cauliflower is full of essential vitamins as well as folate, phosphorus, magnesium, potassium, and manganese.
These nutrients are what allow cauliflower to deliver so many important health benefits to you and your family.
1. Antioxidant Power
Like most plant foods, cauliflower is full of powerful antioxidants. This vegetable specifically contains glucosinolates and isothiocyanates, which have been shown to slow the growth of cancer cells.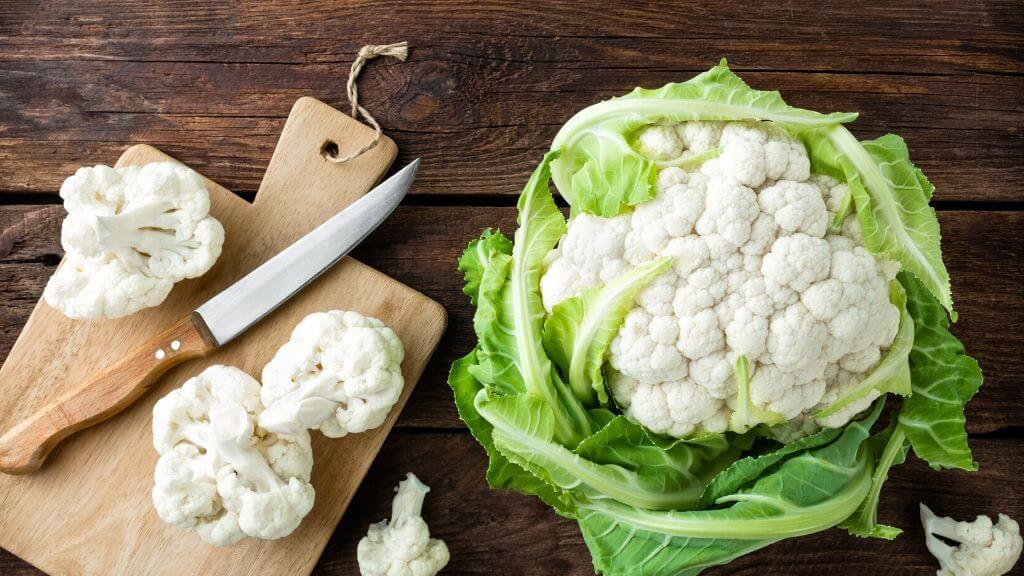 The overall antioxidant properties of cauliflower compounds also help to protect you from other diseases related to oxidative damage such as heart disease and Alzheimer's.
2. Full of Fiber
Fiber is essential for healthy digestion but helps in other ways too. Cauliflower is full of fiber to support the growth of helpful bacteria in your gut and promote optimal digestion.
Feeding your gut bacteria helps to prevent inflammation and common digestive issues such as irritable bowel syndrome. Adding fiber to your diet also helps to slow digestion, which regulates the absorption of blood glucose. This can be especially useful for diabetics, as it prevents dangerous sugar spikes and crashes.
| Related: Why Is Fiber So Important for Good Health? |
3. High in Choline
Choline is an essential nutrient that many are not aware of, which means many people are also deficient in the nutrient too.
Choline helps to maintain the integrity of cell membranes, supports metabolism, and takes part in the synthesis of DNA. It is also involved in brain development, and it can help prevent the accumulation of cholesterol around your liver.
Not many foods contain choline, so be sure to get your fill of cauliflower so you don't miss out on any of those benefits.
4. Supports Weight Loss
Cauliflower has a low caloric content so you can eat a lot without gaining weight. It also serves as a great low-calorie alternative to grains and rice (hence the new craze of cauliflower rice).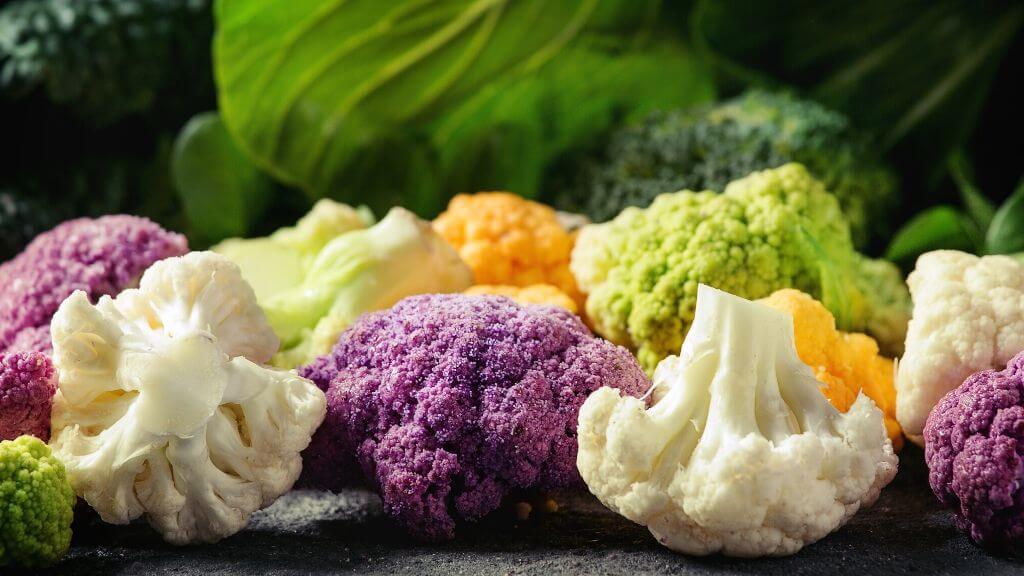 The high fiber content also helps to keep you feeling full for longer periods of time, so you are less likely to snack or overeat. This vegetable is also full of water, which helps to keep you full, which altogether makes cauliflower an ideal ingredient for a healthy weight-loss program.
5. Get Some Sulforaphane
You have no idea what this is, but you should. This is a powerful antioxidant that has been proven to inhibit enzymes involved in cancer and tumor growth. As a result, it has the potential to stop cancer growth, and it can initiate cancer cell death in specific cancers such as pancreatic, breast, and leukemia.
This antioxidant also reduces blood pressure and prevents many other cardiovascular issues that contribute to heart disease. As if this is wasn't enough, sulforaphane also plays a role in diabetes prevention by reducing the risk of kidney disease, which can strongly influence the development and worsening of diabetes.
The Versatility of Cauliflower
The versatility of the cauliflower is taking the world by storm. It can now be seen replacing several heavier grains in some of your favorite meals. This helps those who have gluten intolerances as well as those trying to cut carbohydrates.
Here are some of the wonderful things you can use cauliflower for instead of grains and legumes:
♦ Cauliflower pizza crust
♦ Cauliflower mash (instead of starchy potatoes)
♦ Cauliflower tortillas (for a lower carbohydrate version)
♦ Cauliflower hummus
♦ Cauliflower mac and cheese for those who cannot have gluten pasta)
♦ Cauliflower rice (to replace both white or brown rice)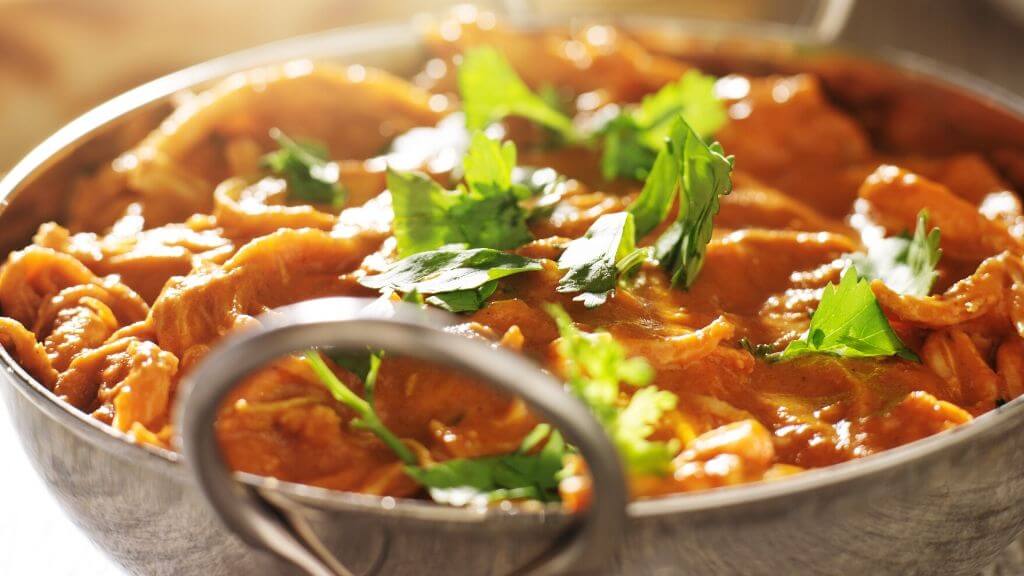 Ingredients:
2 tablespoons butter or coconut oil
1 onion halved and sliced
2.5-3 pounds boneless skinless chicken thighs
28 ounce can whole peeled tomatoes with juices
3 tablespoons lemon juice
1 tablespoon paprika
1 tablespoon dried minced garlic
2 teaspoons garam masala
2 teaspoons ground cumin
1/2-1 teaspoon crushed red pepper optional
2/3 cup coconut cream or full-fat coconut milk
1/2 teaspoon glucomannan (optional, but helps the sauce to thicken)
1 teaspoon salt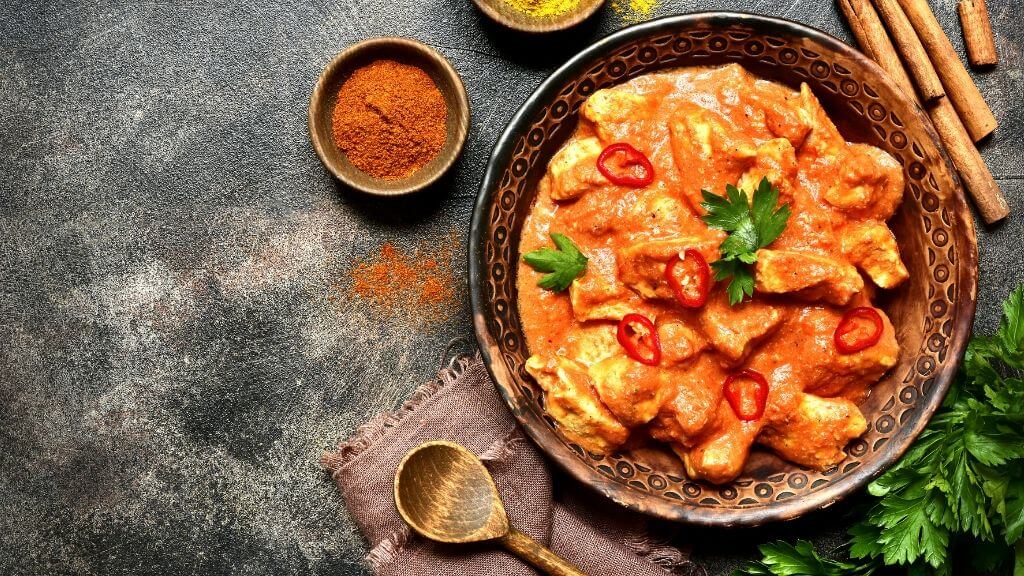 Directions:
You can either cook this in a slow cooker or on the stove.
Slow Cooker Instructions:
Mix everything except the glucomannan in the crock-pot, and cook for 2-3 hours on high or between 4 and 6 hours on low. Cut or shred the chicken into small pieces. Sprinkle the glucomannan over the top five minutes before serving and mix well. Serve over steamed cauliflower rice.
Stovetop Instructions:
1. Melt butter or coconut oil in a large nonstick skillet on medium heat. Add onion and cook until softened. Add chicken and lemon juice and cover. Cook until the chicken is no longer pink. Stir in the paprika, minced garlic, garam masala, and cumin. Cook and stir for one minute. Add tomatoes and mix well.
2. Mix in coconut cream and then sprinkle glucomannan over the top and mix in well. Add salt and red pepper to taste, if desired. Bring to a simmer. Reduce heat to low, stirring frequently, then simmer for 5 minutes or until slightly thickened. At this point, you can turn it to low and ignore it until dinner time. Shred or cut the chicken into small pieces. Serve over cauliflower rice.
Ingredients:
1 large head cauliflower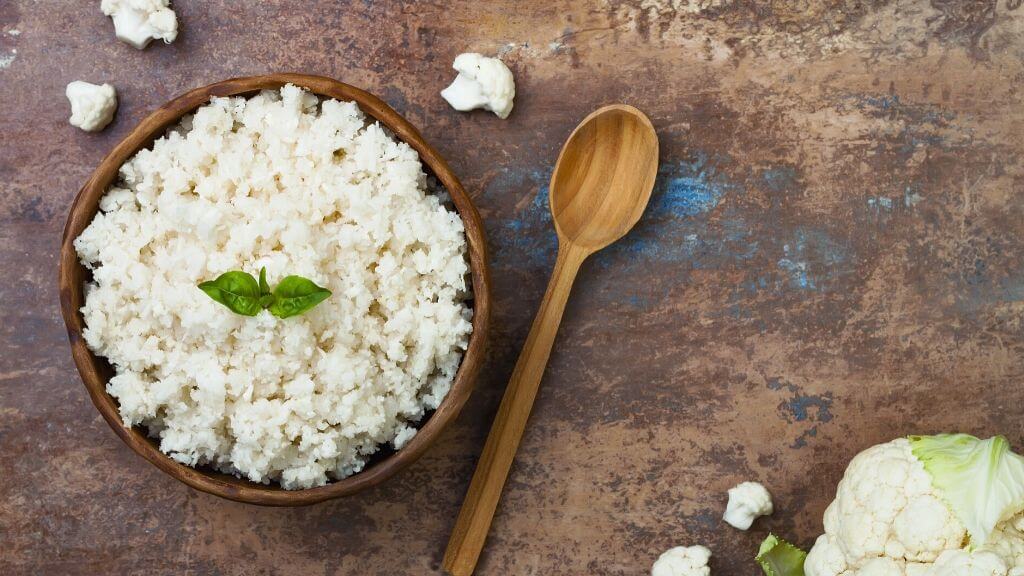 Directions:
1. Wash and dry cauliflower, and remove the greens.
2. If using a box grater, cut the cauliflower into large chunks and use the medium-sized holes to grate into rice size. If using a food processor, cut into small pieces and use the grater attachment to grate the cauliflower into rice size. Transfer to a clean towel or paper towel and press to remove any excess moisture, which can make your dish soggy.
3. Enjoy your rice slightly sauteed in a pan for 5-8 minutes, or enjoy raw as a side to chicken tikka masala!
The Bottom Line
Cauliflower is a very hearty vegetable, and it may be a boring white color, but it is far from boring when it comes to its versatility and nutritional value. As part of your regular diet, you can boost overall health, lose weight, and feel great all the time.
More people should be eating cauliflower, so make this recipe for your friends and spread the good word. And the word is cauliflower!
---