Why Cauliflower Fried Rice Is a Natural Alternative to Brown Rice
7 minute read
---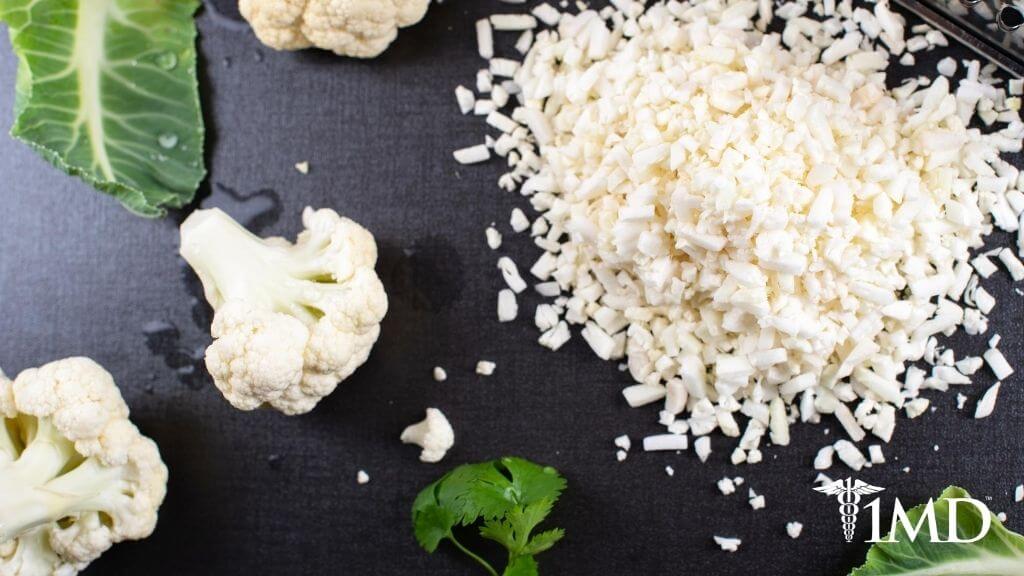 Nutrition
Finding a "diet food" that works for you is not as easy as it sounds. You want to eat healthy, stick with your new diet and still feel satiated and satisfied.
The best way to do that is to learn a few recipes that you can control and adjust to really suit your needs and tastes. Which is why we've selected this cauliflower fried rice recipe. It's packed with healthy goodness and the taste is fantastic. It's also easy to alter so you can customize it and pack in even more vegetables, just remember that adding other ingredients can add more calories along with more nutrition.
The Health Benefits of Cauliflower Rice
The first thing about this recipe that we really like is the substitution of riced cauliflower for traditional rice. Riced cauliflower is made by grating cauliflower with a cheese grater or putting it in a food processor. But it's become so popular that you can often find it in your local grocery store; sometimes in both the frozen vegetable section and in fresh foods.
Cauliflower rice is a fantastic option for a low-carb, low-calorie swap-out for rice. A single serving of cauliflower rice has 200 fewer calories than brown rice and about 40 fewer grams of carbohydrates. In addition, you get almost as much fiber as brown rice, and even a bit of vitamin C.
In addition to the benefits you get from swapping high calorie and high carbohydrate rice with cauliflower, there are some other helpful reasons to do it:
♦ Antioxidants: The antioxidants in cauliflower help lower your risk of inflammation and protect your cells from external damage that can lead to cancer and other chronic illnesses.
♦ Magnesium: Magnesium can help regulate your blood pressure; it also assists with muscle contraction and cognition.
♦ Folate and Vitamin B6: These B vitamins boost your nervous system's health, and they're also great for hair growth.
♦ Vitamin K: This powerhouse vitamin is essential for both bone mineral density and blood clotting.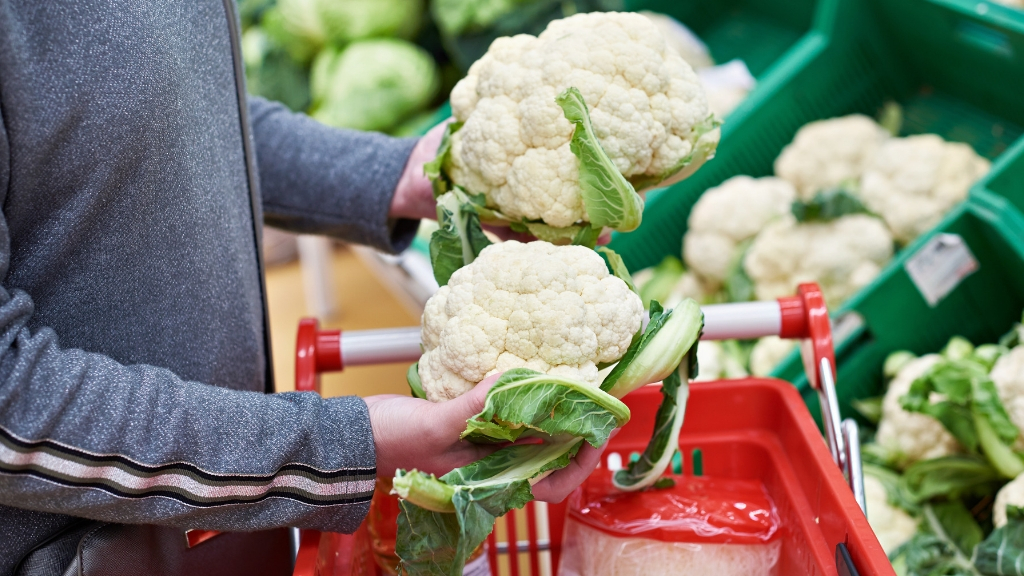 If you're going to start making cauliflower rice your go-to rice, it's best if you make it in a meal where it can be flavored with healthy spices, herbs, and other ingredients. Cauliflower rice does have a cauliflower flavor, but it easily is masked by other foods such as garlic, onion and other pungent seasonings.
Speaking of healthy additions, the garlic in this dish is another great way to boost your health and immune system while adding some fantastic flavor.
Garlic has long been used to flavor food and promote health. It's touted for its ability to help high blood pressure, high cholesterol, coronary heart disease, and atherosclerosis. There is belief that it can aid in the prevention of cancer.
The list of illnesses that ingesting garlic is said to help ranges from simple, such as tooth sensitivity, to extremely complex and chronic, like scleroderma. While it may not live up to the miracle that its reputation suggests, it's definitely a healthy addition to your diet.
If you're already searching for healthy diets and looking to control your weight, then the addition of garlic may be an even more important part of the meal than you realize. A study in the Journal of Nutrition suggests an antiobesity effect of garlic in mice.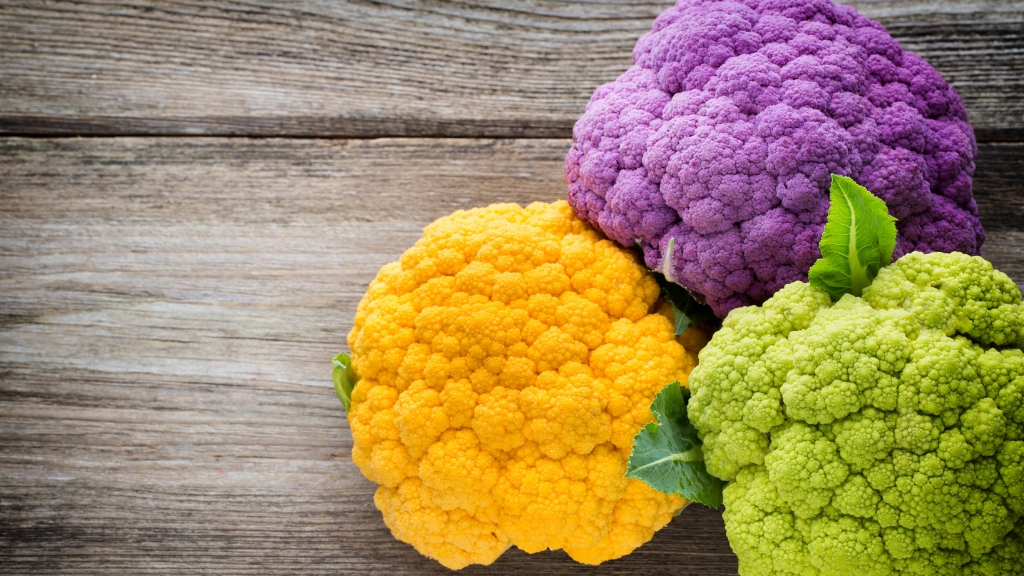 Cauliflower Rice Tips
If you have prepared cauliflower rice on hand, this recipe can be whipped up in less than 20 minutes. If you're going to make your own cauliflower rice, we have a few tips for you.
Size of rice: The goal is to get the cauliflower to be about the size and shape of real rice. A medium-sized cheese grater works for that or pulse it in your food processor. You can chop it by hand with a knife, but this can take a very long time.
Remove liquid: Cauliflower is moist and removing that extra moisture is key in many recipes. It's not necessary in this fried rice recipe, but you may want to remove some of it.
| Related: Easy, Tasty Pasta With Healthy Cauliflower |
Wrapping it in paper towels will absorb some. You can microwave it for 10-15 seconds and press out more moisture. Or you can place it on a baking sheet in a 425° F oven for a few minutes to dry it out.
Make more: Save money and make a whole head or two of cauliflower rice at once and then freeze it in serving sized baggies.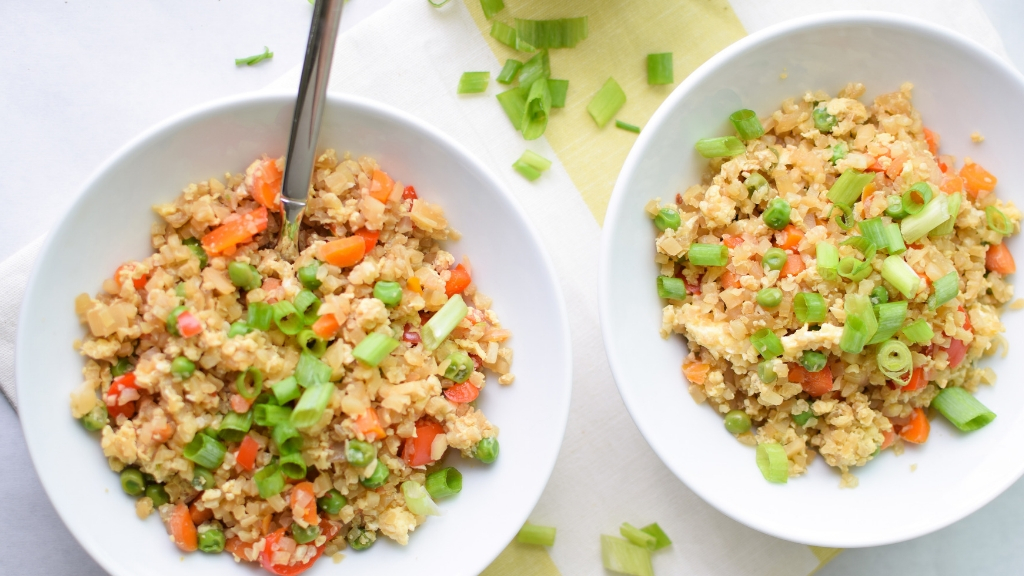 ---
Ingredients:
2 Tbsp. butter (can substitute ghee, coconut oil, or olive oil)
12 oz. riced cauliflower
1/4 C carrot, diced
1 oz. green onion, sliced
2 cloves garlic, minced
1 large egg, beaten
Gluten-free soy sauce or tamari, to taste
1 tsp. toasted sesame oil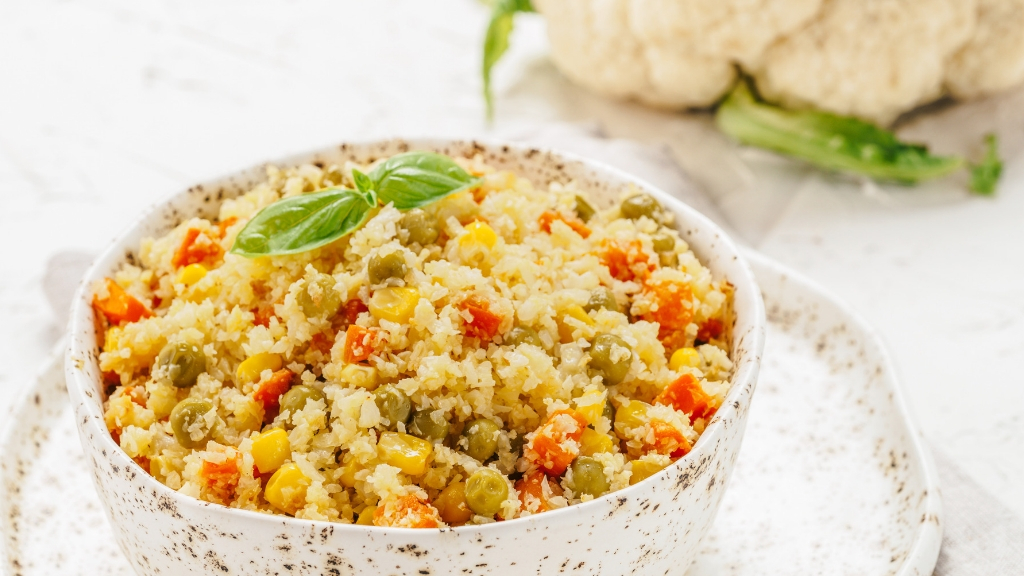 Directions:
1. Melt butter in a wok or a large, heavy skillet over medium high heat. Add carrots and riced cauliflower to the wok and cook, stirring occasionally until vegetables begin to soften, about five minutes.
2. Stir in white part of green onions (reserve green part for later) and cook another 2-3 minutes, until they're softened. Add garlic and cook another minute.
3. Pour in the egg and stir it together with the vegetables. Keep stirring until the egg is scrambled and dispersed, about 1-2 minutes. Add soy sauce or tamari to taste along with reserved green part of green onions and sesame oil.
4. This makes four servings. And you can adjust the recipe to include more vegetables or other ingredients to suit your tastes and dietary needs.
The Bottom Line
Leftovers are good for a few days, but this recipe tastes best fresh and it takes almost no time to cook. It's also super easy to prep beforehand and then whip it up when you're ready to eat.
Eating cauliflower rice is a great way to enjoy many of your usual rice meals, but with fewer carbs and calories. Cauliflower should definitely be part of the menu of any healthy diet and lifestyle.
---