Hi, I am Dr. David Kahana and I'm a board certified gastroenterologist and the President of the National Board of Physician Nutrition Specialists. I trained at UCLA and in Chicago, Minnesota, and Israel, and opened the Center for Digestive Health & Nutritional Excellence in Torrance, CA, in 2011.
My medical career was inspired by my older brother who became very sick as a child with ulcerative colitis. Wanting to understand this gastrointestinal disease fueled my pursuit through the digestive field with the hopes of finding natural solutions. In addition to regular medicine, I specialize in nutritional and dietary therapy of gastrointestinal disease.
My research on subjects such as nutrient assimilation, constipation, and probiotics has been published in peer-reviewed journals and I serve on both local and national committees, and direct a medical nutrition clinic at the Ambulatory Care Network for LA County. My current focus and interest lies in colon cancer prevention and nutrition in patients with liver cirrhosis.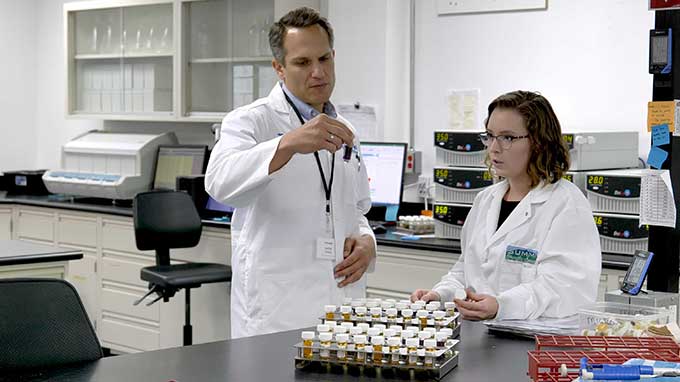 As a certified Physician Nutrition™ Specialist, I have a strong appreciation for and understanding of the benefit that nutritional therapy provides for gastrointestinal conditions. I always felt boxed in by Western medicine, which seems more interested in treating disease rather than the person as a whole. The desire to step out of this box to provide alternative nutrition-based healing brought me to partner with 1MD Nutrition™ and their esteemed physician formulators. Together, we are working to transform traditional approaches to health.
My close work with dieticians and nutritionists has been fundamental to the research we conduct. Understanding the role that nutrition plays in healing and improving overall health, guides our search across the globe for natural ingredients and herbal extracts. The goal is to create effective and lasting solutions for gastrointestinal issues, and to enable the body to take care of itself.
1MD Nutrition™ wanted to go beyond what other supplements do, to create superior formulas that are free from chemicals and unpleasant side effects. We collected superfoods and set out to formulate products that would improve overall health and change lives for the better. Using the latest technologies, we arrived at the most powerful solutions to promote optimal digestive health with no artificial ingredients and no compromises.
Together with 1MD Nutrition™, we developed a collection of supplements to support and improve digestive function, each with a combination of natural and clinically-proven ingredients. For example, digestive enzymes can support digestive health and reduce harmful effects of poorly digested food. Other formulas eliminate pathogens, which allows the gut to heal and strengthen its barrier. Most importantly, we understand the essential need for microbial balance in the gut for immune health, and our broad-spectrum Complete Probiotics Platinum® formula is designed to encourage this balance.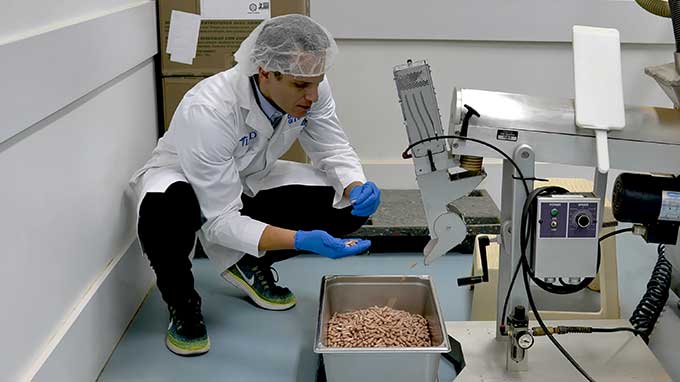 Our proprietary blend of probiotics and prebiotics are featured in several digestive products, each developed to promote healthy gut function and boost immunity. 1MD Nutrition™ understands that women have a unique microbial community and BiomeMD® for Women contains 62 billion CFUs of probiotics and 4 potent prebiotics to support digestive health and also includes specific probiotics strains for targeted feminine care.
The benefits of the 1MD Nutrition™ digestive care line does not stop there. We provide beneficial and healing supplements to support organs like the liver, which is essential to the digestive process. Our 2020 Nexty Award-nominated LiverMD® contains TocoGaia™, a super-charged vitamin E to help optimize liver function for better energy, metabolism, and overall health. We also went beyond traditional milk thistle supplements, including Siliphos® Bioavailable silybin, which has been proven to be 10 times more absorbable than generic milk thistle extract.
The natural solutions 1MD Nutrition™ provides combine science with an integrative approach to health. We want to deliver whole body health and more effective results. The natural, healing ingredients in our formulas along with better nutrition, fitness, and enhanced mental well-being can give you the lasting overall health effects you seek.
We broke through the noise and created the new standard with real solutions that address America's gravest health concerns. 1MD Nutrition™ formulates potent and effective nutritional supplements by sourcing the highest quality, clinically validated, natural ingredients backed by science, so you will feel the difference. Seeing people live healthier and happier lives is the most rewarding part of my work.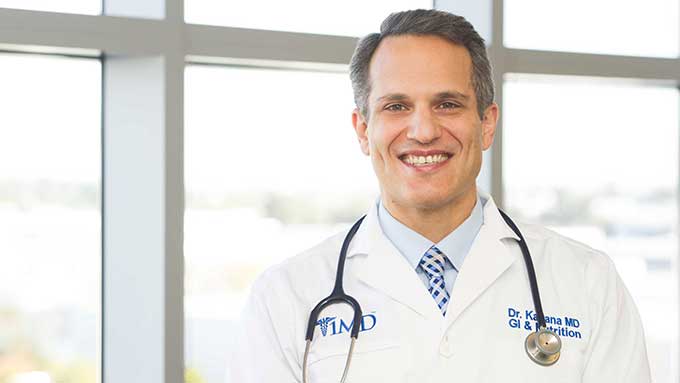 Every day, I stay atop the latest gastrointestinal, digestive, and nutritional research. Combined with my clinical training, I use science to deliver therapies that will improve the lives of millions, so there is no more needless suffering with digestive issues. The 1MD Nutrition™ digestive suite collection of superior natural treatments is everything your gut needs.
Warmly,
Dr. David Kahana

Gastroenterologist & 1MD Nutrition™ Physician Formulator
TRAINING:
Dr. Kahana is triple-board certified in Pediatrics, Gastroenterology, and Medical Nutrition. He trained in Chicago, Israel, Minnesota, and UCLA. In addition to regular medicine, he specializes in nutritional and dietary therapy of gastrointestinal disease. Dr. Kahana is published in peer-reviewed journals and medical textbooks on subjects such as nutrient assimilation, constipation, and probiotics. He serves on local and national committees and directs a medical nutrition clinic at the Ambulatory Care Network for LA County. Dr. Kahana is currently taking greater interest in colon cancer prevention and nutrition in patients with liver cirrhosis. Dr. Kahana is married and has two children; he enjoys travel, basketball, outdoor sports, and classic rock.
INTERESTS:
Dr. Kahana has a strong interest in medical nutrition and practices nutritional therapy of many gastrointestinal conditions such as inflammatory bowel disease (IBD), irritable bowel syndrome (IBS), gastroesophageal reflux, chronic constipation, Celiac disease, food allergy and intolerance, eosinophilic esophagitis, as well as gastrointestinal disorders in Autism. Approaching disease with a holistic perspective, Dr. Kahana strives to integrate complementary medicine with conventional practice, while working with dietitians and nutritionists to provide patients with a comprehensive insight into overall health.
SKILLS:
Dr. Kahana is skilled in upper endoscopy, colonoscopy, capsular endoscopy, liver biopsy, esophageal pH probe monitoring, and is testing new techniques for studying microbial influences on health and disease. He loves to teach and offers many lectures on topics such as nutrition, inflammation, and the impact on health, probiotics and prebiotics, food intolerance and the benefit of a hypoallergenic diet, among others. Formally at Harbor- UCLA Medical Center, Dr. Kahana is now the Medical Director at The Center for Digestive Health & Nutritional Excellence, located in the South Bay in Torrance, CA, with a focus in clinical care on medical nutrition.
Dr. Kahana is a member of the following academies and societies:
American Academy of Pediatrics (AAP)
American Society for Nutrition (ASN)
American Medical Association (AMA)
American Society for Parenteral and Enteral Nutrition (ASPEN)
North American Society for Pediatric Gastroenterology Hepatology and Nutrition (NASPGHAN)
American Gastroenterology Association (AGA)
American College of Gastroenterology (ACG)

VOLUNTEER WORK:
Dr. Kahana was recently elected to be President of the National Board of Physician Nutrition Specialists. He also sits on the Nutrition Committee for the Providence Hospital Network, where he is helping establish a nutrition program for patients with IBD.