4 Mouthwatering Summer Dishes to Take Your Picnic to the Next Level
8 minute read
---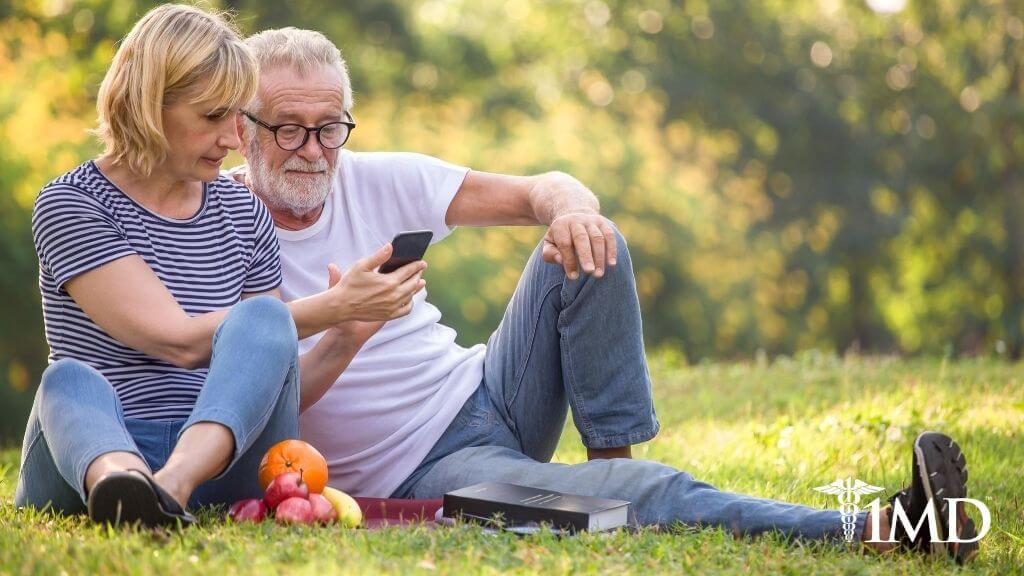 Nutrition
Summer is right around the corner, and this means you can enjoy the outdoors more often. The best way to spend time outdoors is with a picnic. Take it to the beach, the local park, or even to a nearby forest.
Whatever the scenery, picnics are a great way to spend time together in the summer. With the right foods, you can get the best of both the natural and culinary worlds.
Recipes to Boost Your Picnic and Your Health
Barley is not always a go-to staple, but this is a mistake. Barley is full of nutritional value, and it can boost your health as well as treat your taste buds.
Barley is full of fiber, which can help promote healthy digestion and can help control blood sugar levels. By slowing down digestion, blood glucose is absorbed slowly, which prevents dangerous spikes in blood sugar levels.
Ingredients:
1 cup uncooked barley
1 cup sweet corn kernels
1.5 cups grape tomatoes, halved
1/4 cup chopped fresh cilantro
4 stalks green onion, thinly sliced
Juice of 2 large limes
1/4 cup olive oil
2 teaspoons kosher salt, plus more to taste
1.25 teaspoons granulated sugar
1/2 tsp garlic powder
1/4 tsp freshly ground black pepper, plus more to taste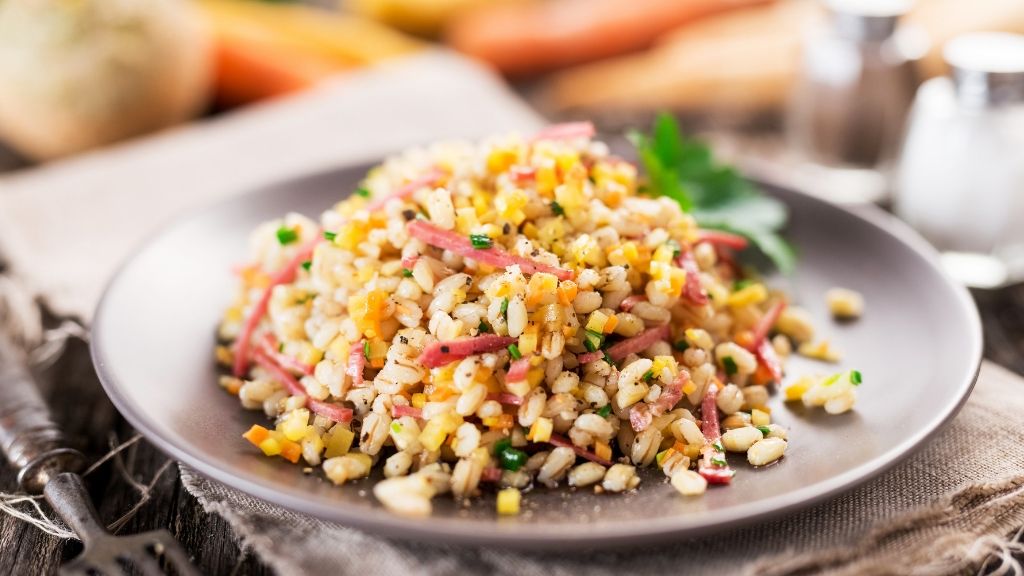 Directions:
Ahead of time, cook barley according to package instructions until tender. Drain cooked barley in a colander. Rinse barley, tossing with cold water until the starchiness is washed off.
In a large mixing bowl, combine remaining ingredients. Stir to combine well. Add rinsed/drained cooked barley. Stir to combine. Add additional kosher salt and pepper as needed. Let salad chill 1-2 hours, covered, for flavors to meld before serving.
The benefits of spinach should not be a surprise. You grew up knowing it helped Popeye to become super strong, and your mother always told you to eat all your greens.
Spinach is one of the most nutritious foods we can eat, and it delivers a host of benefits from minerals like iron and magnesium. Spinach is also full of plant compounds that help reduce oxidative damage. As a result, you get better protection from heart disease and other serious illnesses.
Ingredients:
1 can chickpeas, drained
3 tablespoons lemon juice
1 tablespoon apple cider vinegar
2-4 cloves garlic
2 tablespoons tahini
1 teaspoon salt
1 tablespoon extra virgin olive oil
2-3 handfuls baby spinach
2-5 tablespoons water - thin out to desired consistency
Optional:
pepper, nutritional yeast, cayenne to taste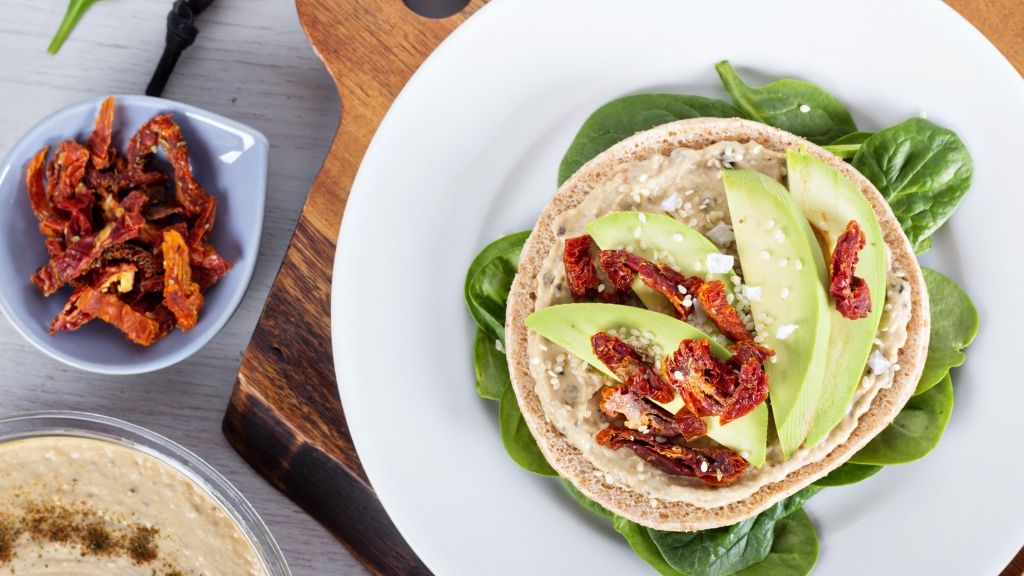 Directions:
Blend ingredients in a food processor until smooth and creamy. Pour into a bowl and then fold in half of an avocado, chopped into large cubes. Toast pitas. Generously add hummus to the inside of pitas, add a few pinches chopped spinach and chilled sauerkraut, and serve in three pitas, sliced in half and toasted.
Chickpeas are full of fiber to help digestion as well as essential vitamin and minerals. Most importantly, chickpeas are an excellent source of protein, which makes them ideal for those who do not eat meat.
Ingredients:
1/2 teaspoon garlic powder
1/2 cup chickpea flour
1 tablespoon potato starch (or other starch)
3 teaspoons nutritional yeast
1 teaspoon mustard
1/2 teaspoon salt
1/4 teaspoon mixed herbs
pinch paprika
large pinch baking powder
1 tablespoon olive oil
1 cup water
Mixed Vegetables:
1/2 grated zucchini
1 small pepper diced
1/3 cup each sweetcorn and soybeans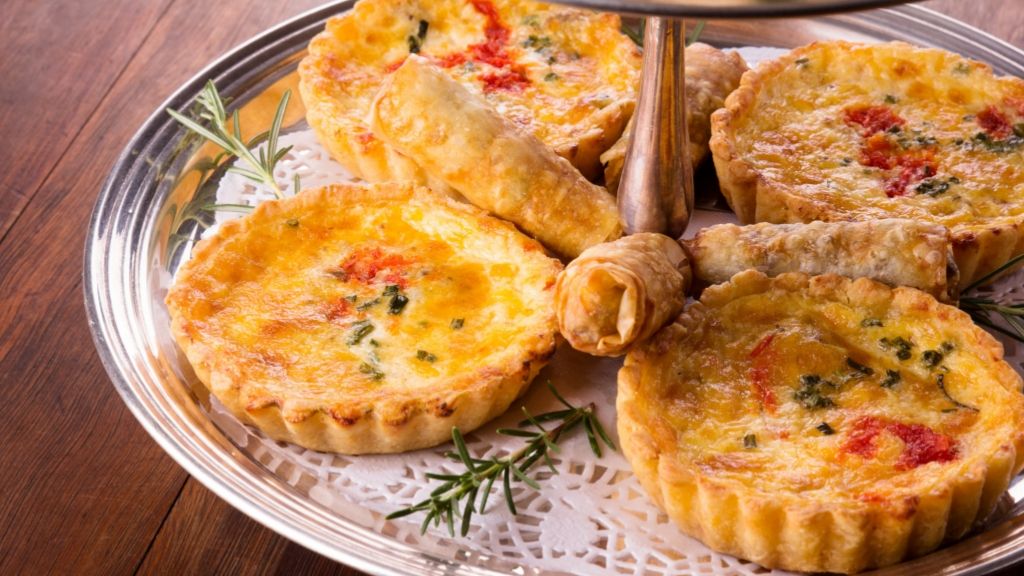 Directions:
In a medium bowl whisk together the ingredients, other than the water. Once a smooth paste is achieved, add the water and whisk again until smooth. It should be about the consistency of pancake batter, and it should have no lumps.
Pour the batter into mini muffin pans filling them halfway. Add the veggies equally between each muffin pan. Bake for approximately 30 minutes, or when the filling appears well set and pulls away from the side of the muffin tray. Let cool in the tray before removing.
Like all berries, blueberries are full of powerful antioxidants that can protect you from free radical damage. This reduces your risk of diseases associated with oxidative damage such as diabetes, heart disease, and Alzheimer's. In addition to this, blueberries contain powerful compounds that reduce DNA damage, which can help protect against aging as well as certain cancers.
| Related: This Delicious and Healthy Guide to Flavonoid Foods |
Crumble Ingredients:
2 cups quick oats (make your own by quickly pulsing rolled oats in a blender or food processor)
1/2 cup oat flour
1 teaspoon cinnamon
1/2 cup applesauce
1/4 cup + 1 tablespoon maple syrup
2 tablespoons lemon juice
1 tablespoon lemon zest
1 teaspoon vanilla
Directions:
Preheat oven to 350F. Grease an 8x8 square pan. Combine oats, oat flour, and cinnamon in a large bowl. Add applesauce, maple syrup, lemon juice and zest, and vanilla to the bowl. Mix until a thick dough forms. Press all but 1/2 cup of crumble dough into the bottom of prepared pan to create a crust. Make sure the dough covers the entire area of the pan. Set aside the remaining 1/2 cup of dough for later.
Filling Ingredients:
2 cups frozen blueberries
3 tablespoons lemon juice
2 tablespoons arrowroot starch/flour or cornstarch
2 tablespoons maple syrup
1 tablespoon lemon juice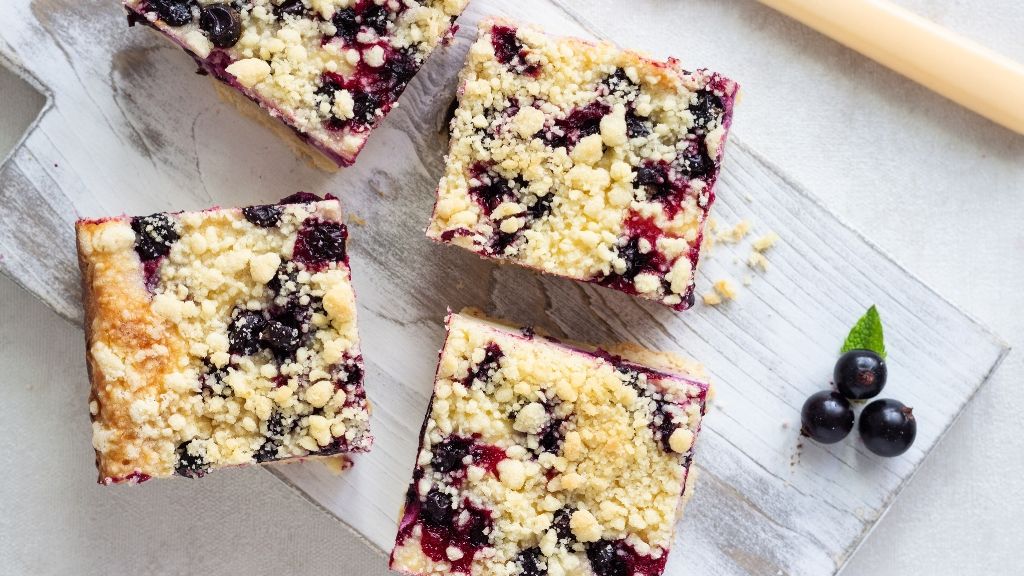 Directions:
Place all ingredients in a small saucepan. Bring to a boil over high heat. Reduce heat and let simmer a couple of minutes until a sort of jelly has formed. Remove from heat and let the mixture cool. Once cooled, pour over the prepared crust and spread into an even layer.
Sprinkle remaining 1/2 cup of crumble on top. Bake in preheated oven for 15 minutes, or until the crumble has browned slightly. Let cool completely before cutting in squares and serving.
The Bottom Line
Whatever treats you decide to pack for your picnic, be sure to include healthy items too. There are numerous recipes out there full of nutrition and great taste. With a healthy treat in your picnic basket, your picnics are sure to be a success, and your summer will be especially healthy.
---