Celebrate National Fruitcake Day With a Tasty Vegan Twist on Tradition
7 minute read
---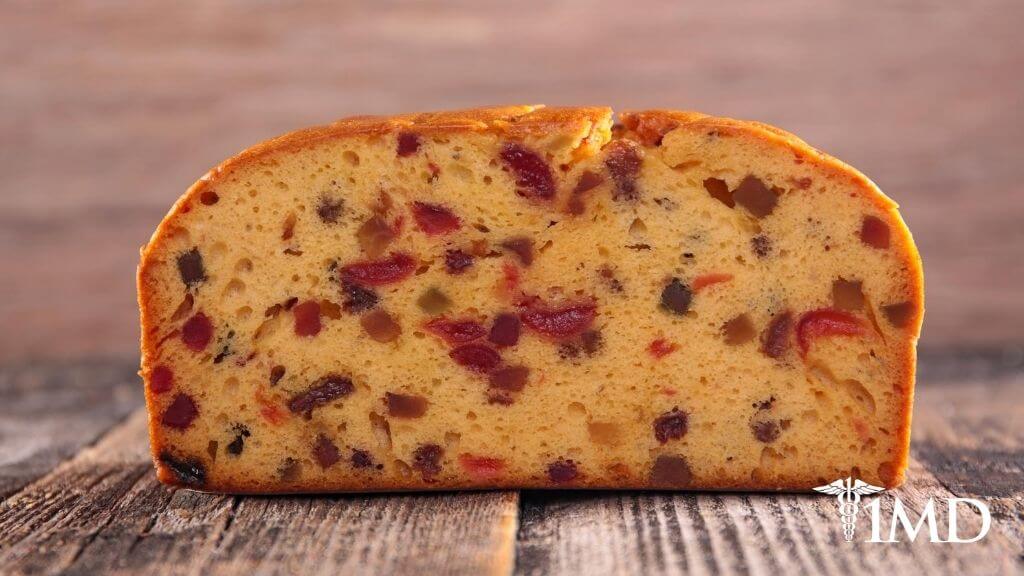 Nutrition
If you're looking for a healthy alternative to the classic fruitcake, we may have just the recipe for you. Not only is it delicious, it's vegan too. While you may not want to tell your meat-loving holiday guests beforehand, you may expand some horizons once they compliment it and learn the truth.
But before we dive into making this delicious holiday treat, let's talk a little about fruitcakes. Have you ever wondered why or how the fruitcake became such a staple of the season?
The Tasty History of Fruitcakes
The fruitcake has been around since ancient Rome when pomegranate seeds, pine nuts, and raisins were mixed into barley mash. It's a wonderfully natural way to add sweetness and zip to grains and create a delicious treat.
The recipe evolved, and over time honey, spices, and preserved fruits were also included for a different take. Eventually, the idea of a fruitcake spread throughout Europe and beyond.
Regional treats were added to give them different flavors, and they began being incorporated into different holidays. Advances in preservation, food quality, and the ease and ability to get foods from other regions helped spread the popularity of the fruit cake.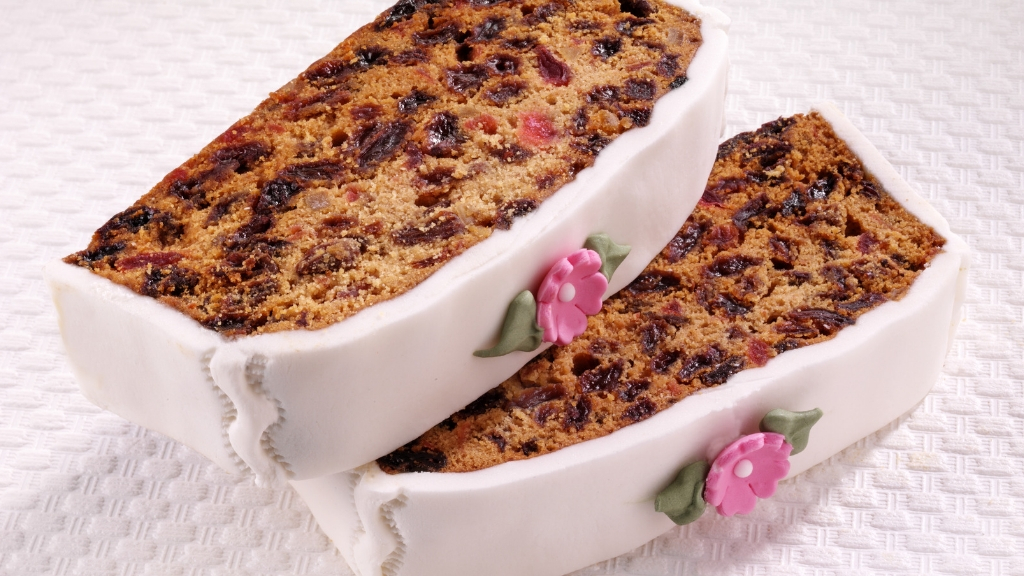 It's hard to pinpoint when the fruitcake became so closely affiliated with the winter holidays, but it's pretty certain that in the United States the tradition came from the British tradition of a Christmas cake or plum cake.
National Fruitcake Day
In the United States, the fruitcake has become such a big part of the season that it's got it own date on the calendar. Nestled between Christmas meals and New Year's parties, December 27 has the honor of being National Fruitcake Day.
In addition to the no-bake vegan fruitcake recipe we have for you, we've also got some interesting fruitcake facts that you can use to wow and amaze your friends as they enjoy your take on a traditional classic.
Old and edible? In 2017 a 106-year old fruitcake was found and believed to be part of the Scott Terra Nova expedition. Reports are that it smelled slightly like rancid butter, but other than that it looked edible—although there are no reports of anyone eating it.
| Related: Homemade 3-Ingredient Snack Bars: Paleo, Vegan, & Gluten-Free |
If you want to know what a hundred year old fruitcake tastes like, you can just ask Jay Leno. In 2003 Morgan Ford was a guest on the Tonight Show with Jay Leno and brought with him a fruitcake that was baked in 1878. The dessert has become somewhat of a family heirloom, but not much is known about its origin.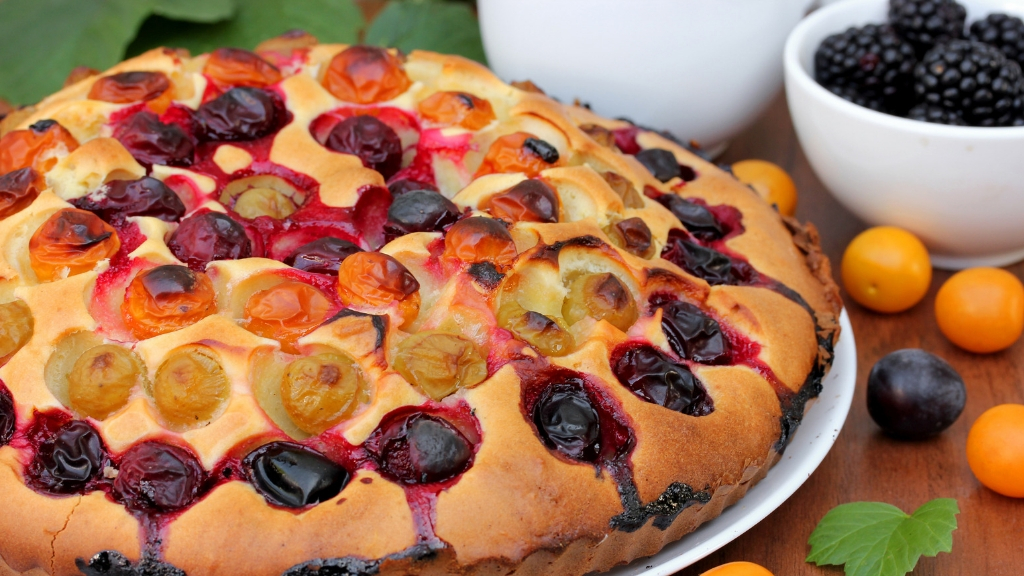 Jay Leno ate the 125-year old fruitcake, or at least sampled a very small portion and quipped, "It needs more time."
Fruitcake in space: A pineapple fruitcake tagged along with the crew of the Apollo 11 space mission. But it was clearly not eaten, as it sits today in the Smithsonian Air and Space Museum in Washington, D.C.
Fruitcake was too sinful: In the early 18th century, fruitcake was considered the ultimate in decadence in Europe and was therefore outlawed for being sinfully rich. The ban didn't last long, and fruitcake quickly became a staple during tea.
Wedding cake: It's a noted favorite of English royalty, and fruitcake was served at both Princess Diana's and Kate Middleton's weddings.
Fruitcake tells fortunes: As mentioned, fruitcakes often play a role in royal weddings. But the confection goes beyond the meal—single female wedding guests would sneak a slice of the cake home and put it under their pillow at night, believing that it would cause them to dream of the person they would marry.
Dried fruit gives way to candied: Originally fruitcakes featured dried fruits, but in the 16th century sugar became cheaper and easier to get. Candied fruits that were soaked in sugar became very popular and worked their way into many fruitcake recipes.
| Related: Vegan Sushi + the Benefits of Eating Vegan |
Since there are no official recipes for fruitcake and a little variation seems to be the key ingredient to keeping this dessert around for centuries, this healthy twist is just right for today's culinary crowd.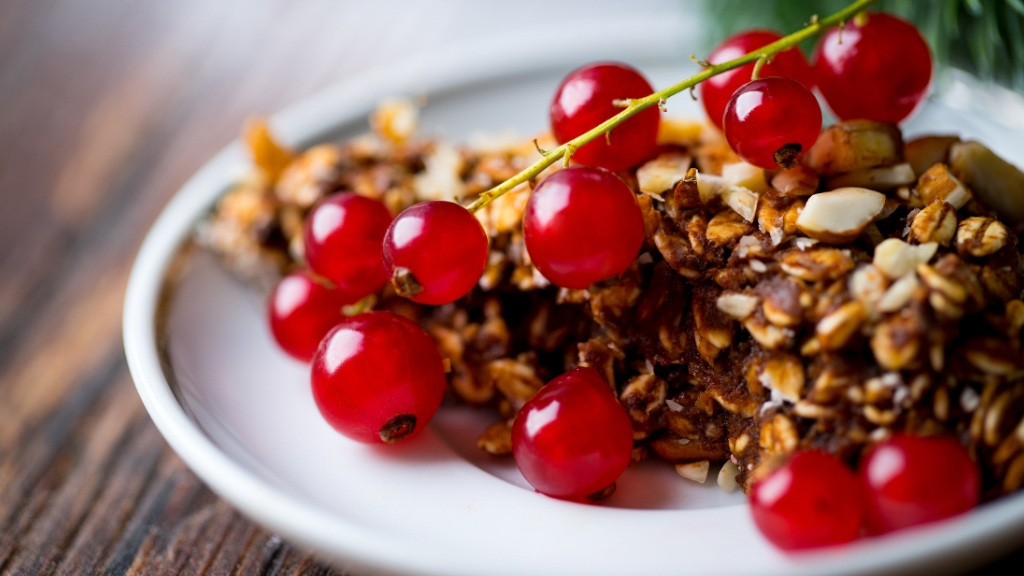 ---
Ingredients:
½ cup maple syrup
1 cup coconut oil
2 cups dates, pitted and packed *see note below
¼ teaspoon salt
¾ teaspoon nutmeg
2 teaspoons cinnamon
1 teaspoon ground ginger
½ teaspoon vanilla bean powder or substitute with 1 teaspoon vanilla extract
2 cups ground almonds
1 orange, zested
1 lemon, zested
½ cup shredded unsweetened coconut
1 cup pecans, chopped
¾ cup hazelnuts, chopped
¼ cup walnut pieces
1 cup raisins
1 cup craisins (dried cranberries)
¾ cup dried apricots, chopped
1 cup dried figs, chopped
*It is recommended that you use dried Medjool dates for the recipe, but they're not always available. If you can't find them, you can use regular dried dates, but they need to soak in warm water for 15 minutes first to soften them. Make sure to drain them well after soaking.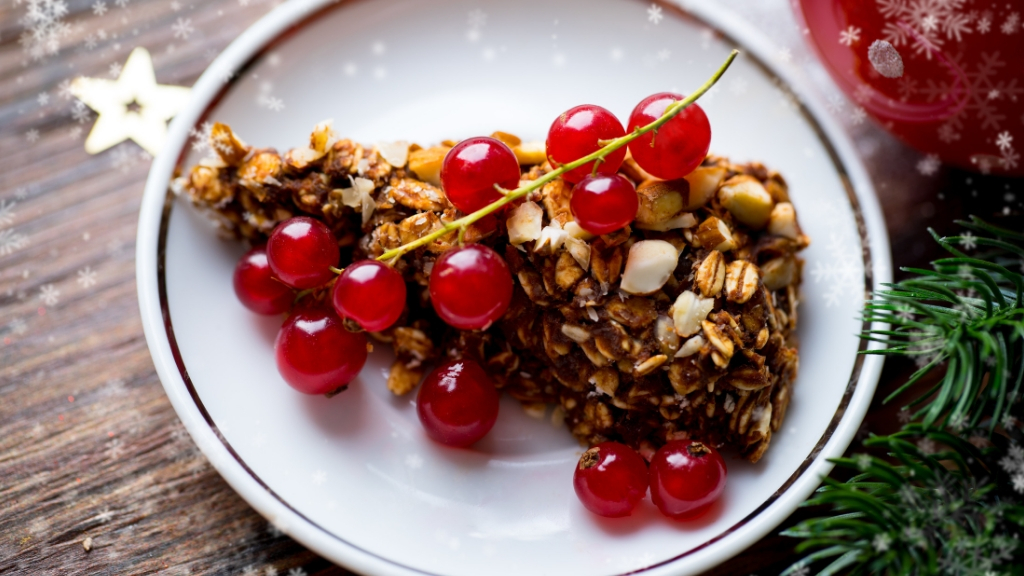 Directions:
1. In your food processor or blender, combine maple syrup, coconut oil, dates, spices, vanilla, salt, and almonds. Process this until it has a smooth consistency.
2. Transfer your processed food into a large mixing bowl. Add the other ingredients to the bowl and mix until incorporated.
3. Line a baking pan, an 8x8' pan works well, with tinfoil. Place the dough into the baking pan and press down to fill evenly. Cover and chill in the refrigerator for at least 12 hours.
4. Remove from pan and slice. You can dust with powdered sugar or cocoa powder before serving.
5. When tightly covered, this vegan no-bake fruitcake will last in the refrigerator for a couple of months.
The Bottom Line
More like a healthy fruit bar than a traditional cake, this surprisingly fun holiday-themed treat uses no flour, no eggs, and no dairy. For people who are dairy and/or gluten intolerant, it's a perfect way to have your cake and eat it too.
Also, this no bake technique is perfect for people who are uncomfortable making a traditional fruitcake. It stores well so you can make it in advance and share with everyone throughout the holiday season.
---