Try Vegan Style With a Tasty Diet Stroganoff Recipe for Healthy Meals
8 minute read
---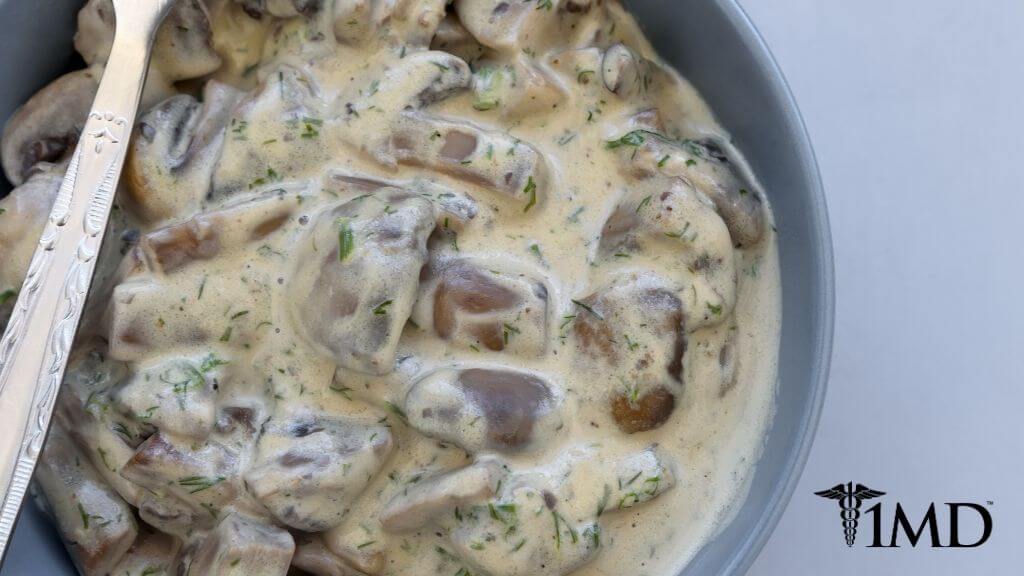 Nutrition
When it's cold outside, the first thing that comes to mind is comfort food and of course sitting by the fire. Most comfort foods involve a large amount of carbohydrates, animal fats and meat. So, what happens if you're a vegan?
Don't vegans get to enjoy something warm and comforting during those cold months? The answer is yes, and this lentil meatball stroganoff is just what all vegans have been waiting for.
Of course, vegan food doesn't mean "only for vegans." Delicious is delicious, whether it contains animal products or not. And everyone can enjoy this nutritious, tasty meal.
The Vegan Lifestyle
People choose to become vegan for personal reasons, ethical reasons, religious beliefs, or just because they want to eat healthier. There has been opposition against going vegan because it is believed that we get essential nutrients from animal-based products and meat.
| Related: Protein-Packed Vegan Chili |
The truth is that a healthy vegan diet can supply everything your body needs and has several other surprising health benefits.
Controls Obesity: Vegans at any age have been found to have lower body mass indexes and are less prone to obesity as compared to meat or fish eaters. This can be attributed to their lower animal protein and higher fiber intake.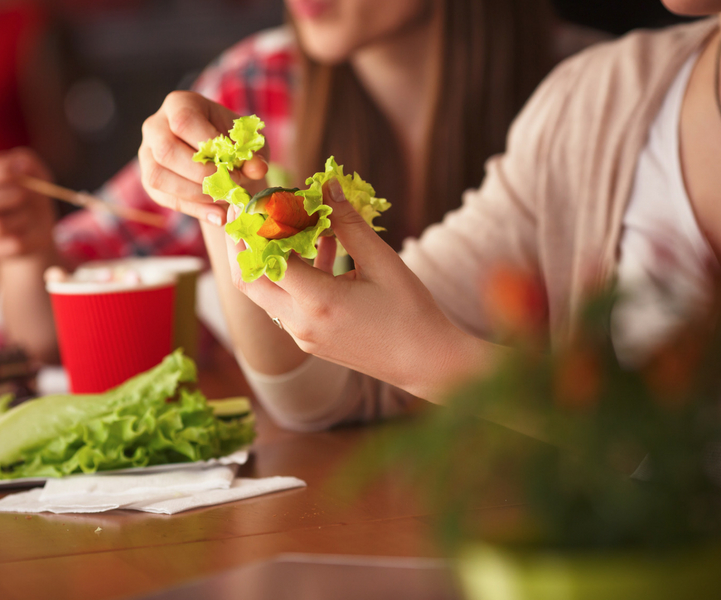 Not only is your caloric intake decreased with a vegan diet, but the grains, fruits, vegetables, and nuts are all low in fat.
Prevents Cancer: Anything that fights against cancer is a good thing. Vegan proteins have a high concentration of non-essential amino acids.
When combined with intake of phytochemicals, they benefit from lower lipid levels which inhibit the development of cancer.
| Related: A Vegan Chocolate Mousse Recipe to Be Thankful For |
Cardiovascular Support: Vegans have lower blood pressure levels typically, and combined with a healthy body mass index, the heart fares healthier. The daily consumption of phytochemicals, antioxidants, and fiber typical of a vegan diet, all reduce risks for stroke and heart disease.
Controls Diabetes: The plant-derived foods that make up the vegan diet are high in complex carbohydrates and low in fats. These are two major components for controlling diabetes. The plant-based diet has also been shown to reduce the need for insulin, which is required for individuals who are insulin-dependent.
Bone Health: Vegan foods contain potassium, magnesium, and vitamin K in abundance and each of these are important to bone health. Non-vegan diets tend to be acidic which encourages calcium loss during urination. With a potassium and magnesium packed diet, you consume a more alkaline diet which reduces bone resorption.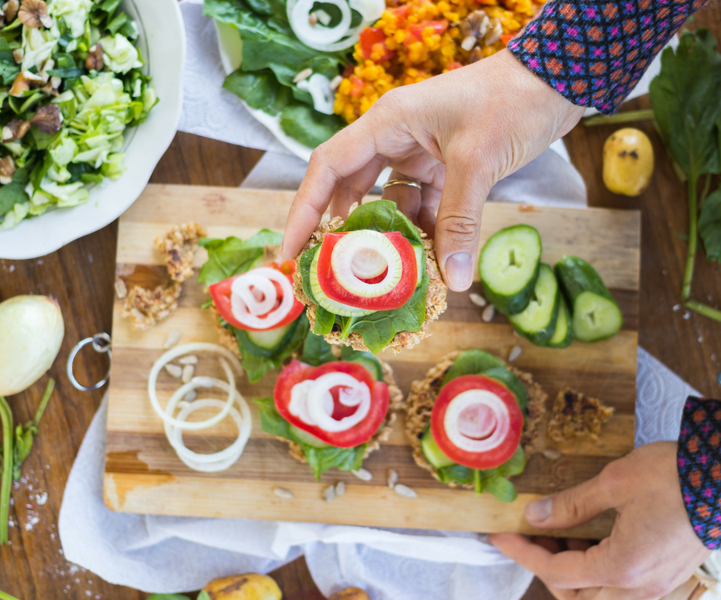 | Related: How to Make Anti-Inflammatory Vegan Beet Hummus |
Treat Arthritis: Vitamins C and E, as well as carotenoids and natural antibodies are common in vegan diets. These compounds are responsible for lowering LDL (bad cholesterol) at the same time as providing anti-inflammatory and athero-protective effects.
The vegan diet has, therefore, been found to be an effective choice for individuals suffering from rheumatoid arthritis.
Anti-Aging Properties: IGF-1 (insulin-like growth factor) is known to contribute to the aging process. A vegan diet that is full of fiber, low in fat, and combined with exercise can help to deregulate the activity of IGF-1 and reduce the risk of age-related problems.
| Related: Will Your Next Favorite Fast Food Joint Be Vegan? |
Treats Asthma: Studies have shown that patients with asthma reported less symptoms after switching to a vegan diet. In some case individuals were even able to stop taking asthma medications.
Protects Your Brain: Diets full of fat and cholesterol-packed meats increase your chances of developing neurodegenerative diseases, such as Parkinson's. The plant-based fats of a vegan diet not only promote heart health, but they are also believed to provide a protective effect against neurodegeneration.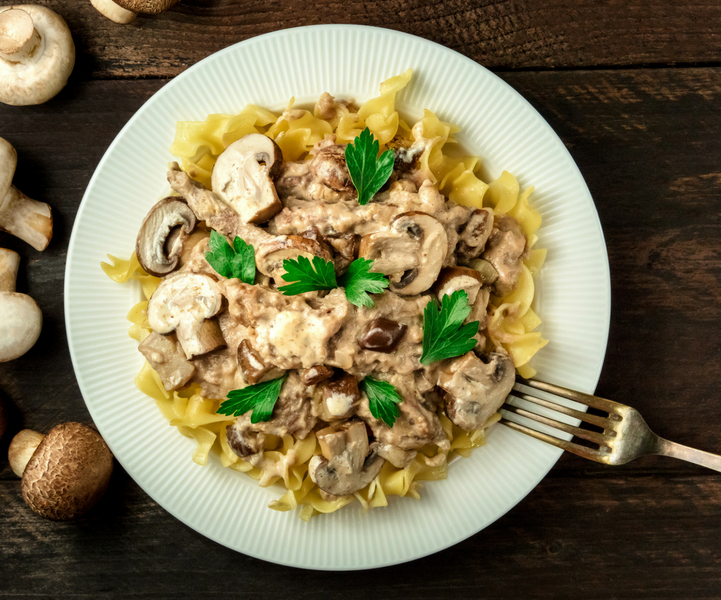 ---
Vegan Lentil Meatball Stroganoff
Whether you are new to the vegan scene or just trying to add something new to your menu, this recipe is full of nutrients and taste. Vegans and non-vegans alike will be coming back for more.
Ingredients:
½ cup dried green lentils
1â…" cups water
1 tablespoon ground flaxseed
1 cup cremini mushrooms, stems removed
¼ cup shallot, finely diced
4 cloves garlic, minced
â…" cup bread crumbs
½ teaspoon salt
¼ teaspoon ground black pepper
¼ teaspoon dried oregano
¼ cup olive oil
Ingredients for the sauce:
4 tablespoons vegan butter
1 8-ounce package cremini mushrooms, remove the stems and slice thinly
1 clove thinly sliced garlic
¼ cup all-purpose flour
1 cup vegan beef broth
¼ cup dry white wine
1 teaspoon creamy Dijon mustard
â…" cup vegan sour cream
½ teaspoon salt
¼ teaspoon ground black pepper
â…› teaspoon ground nutmeg
½ pound cooked fusilli pasta
¼ cup Italian flat leaf parsley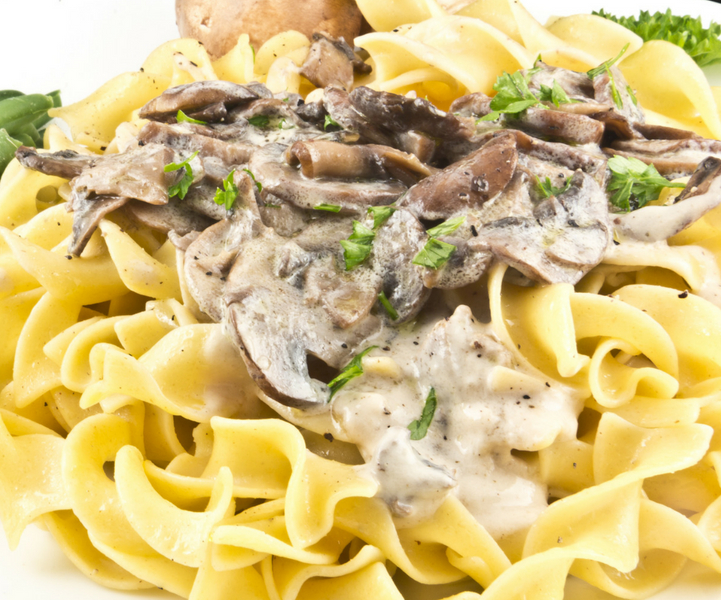 Directions:
1. To make the meatballs, add the dried lentils and 1 ½ cups of water into a medium pot. Bring to a boil and cover, reducing to a low heat. Simmer for 25 minutes or until the lentils are thoroughly cooked and become soft. Mix flaxseed and 3 tablespoons of water into a small bowl and set aside to thicken as the lentils cook.
2. Put your lentils, flaxseed mix, cremini mushrooms, shallot, bread crumbs, garlic and spices into a food processor and blend on high until everything is well combined. Roll the mixture into 2-inch balls. Heat olive oil in a skillet and add the meatballs, cooking them over a medium-high heat until they are browned all over.
3. To make the sauce, heat 2 tablespoons of the vegan butter on a medium heat and once melted, add mushrooms and cool them for two minutes. Add the garlic and continue to cook for an additional minute and then remove to a plate. In the skillet, add the rest of the vegan butter and once melted quickly whisk in the flour, beef broth, and white wine. Bring to a boil for one minute and then remove from heat.
4. Stir in the mustard, sour cream, and spices, then add mushroom mixture back in and gently stir together. Cook the pasta according to the package directions, and, before draining, reserve some of the pasta water. This is to be added to the sauce to thin it to a desired consistency. Toss the sauce and pasta, then top with lentil meatballs. Garnish with parsley and serve.
The Bottom Line
Whatever your reason is for choosing a vegan diet, the outcome will always be the same. Plant-based diets are full of nutrition and help improve energy levels and overall health.
This stroganoff recipe with lentil meatballs is a great example of how you don't need meat or animal products to enjoy a hearty, wholesome meal.
Every part of your body can benefit from the nutritious compounds found in plant-based foods. There are plenty of delicious vegan recipes out there just like this one, so your taste buds can be just as happy as the rest of you.
---