4 Healthy Christmas Recipes That Make Happy Holidays for All
8 minute read
---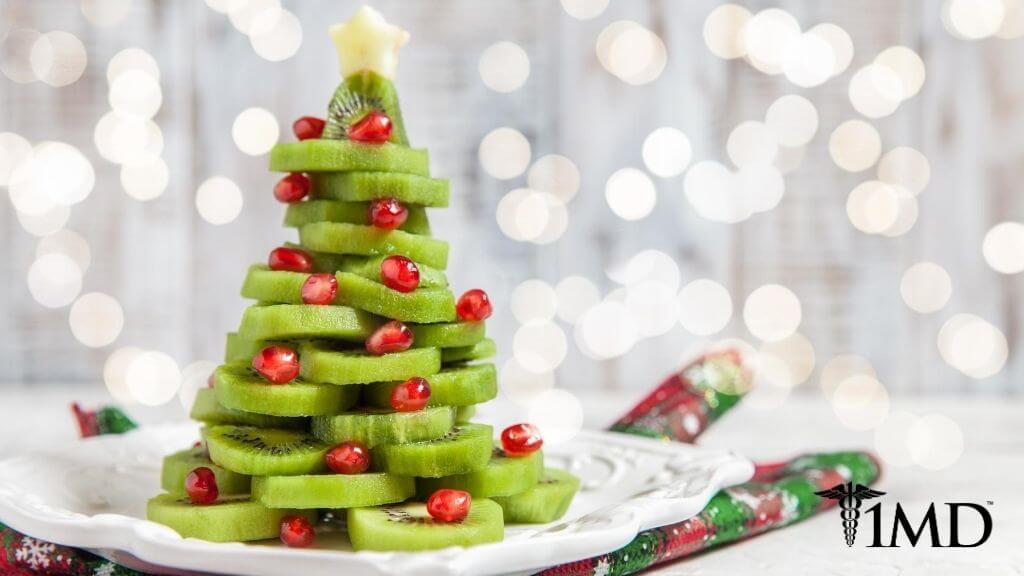 Nutrition
Do you dread the holidays because it means weight gain for you? You don't want to miss out on all the wonderful foods, but then again, you'd like your summer clothes to fit when you go to put them on again.
So how do you manage to enjoy the holidays without starving or loading on the food-guilt and still maintain your health and good diet choices? The best way to do it is to learn to make some amazing Christmas recipes that taste fantastic but stick within your diet.
These four healthy holiday recipes do just that.
Modern holiday vegetable dishes have become big dishes filled with cheese, deep-fried onions, and sour cream. They taste amazing but have very little, if any, nutritional value.
To avoid all these calories, go back to the basics and strip the vegetables down to their pure, natural goodness. Using brussels sprouts takes advantage of their many nutritional benefits thanks to antioxidants, omega-3 fatty acids, dietary fiber, and more.
Ingredients: (10-12 servings)
2 lbs. brussels sprouts, trimmed and halved
2 Tbsp. olive oil
0.25 cup balsamic vinegar
Kosher salt and fresh ground black pepper, to taste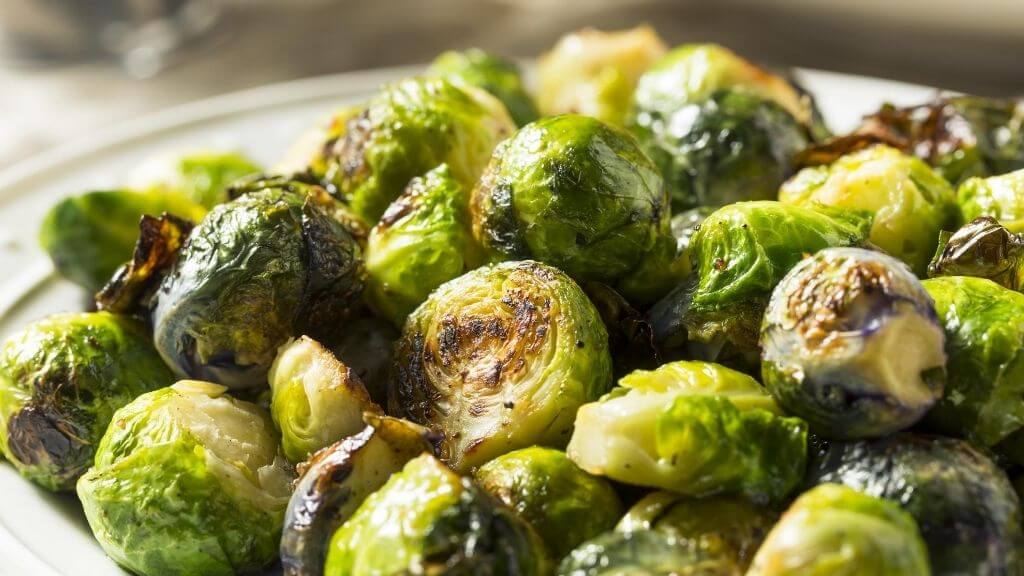 Directions:
1. Preheat oven to 375 degrees. Toss the prepared brussels sprouts in the oil and balsamic vinegar until coated. Spread brussels sprouts out on a baking sheet and drizzle with any remaining oil and vinegar mix.
2. Dust with salt and pepper.
3. Place baking sheet in the oven and bake 15 to 20 minutes, stirring once in the middle. You want tender sprouts that are lightly browned and have a few little crispy spots.
With a crispy exterior and a creamy interior, these fresh little spuds will leave guests wanting more. And there's no need to smother them in dairy to make them delicious when you have the powerful benefits of garlic and more.
Ingredients:
1 lb. baby potatoes
1 ½ Tbsp. olive oil
1 Tbsp. basil leaves, minced
1 Tbsp. parsley leaves, minced
1 tsp. garlic, minced
1 tsp. maple syrup
½ tsp. sea salt
Black pepper, to taste
Lemon Herb Olive Oil Mixture
3 Tbsp. olive oil
½ lemon, zest
1 tsp. parsley leaves, minced
1 tsp basil leaves, minced
Salt and pepper to taste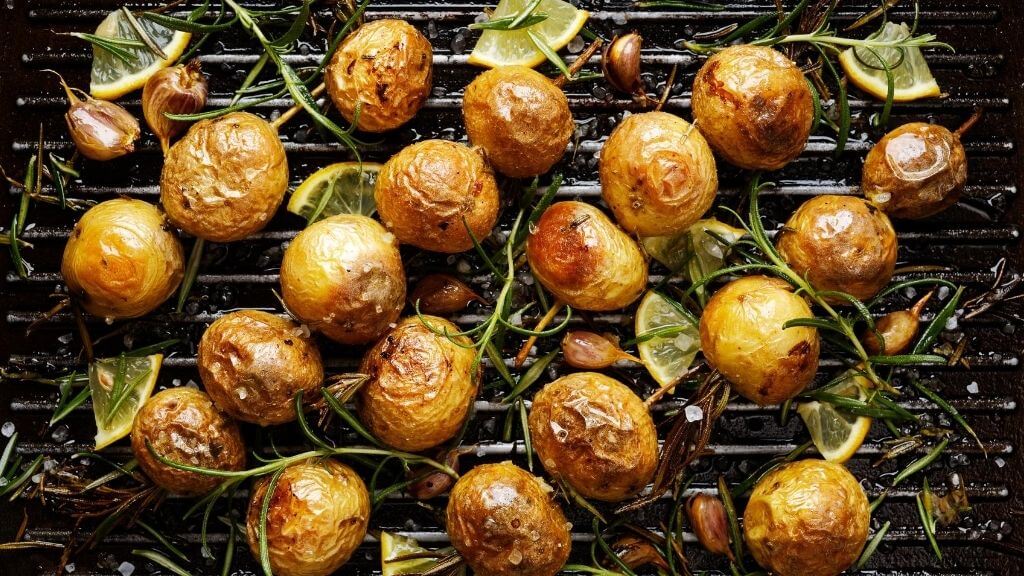 Instructions:
1. Preheat the oven to 350 degrees. Line a baking sheet with non-stick baking paper. Make fine slits in each potato, but do not cut through.
2. In a large bowl, mix the first set of ingredients and toss so the potatoes are well coated. Place potatoes on baking sheet with cut sides up. Roast for 20-25 minutes
3. In small bowl, mix the lemon herb olive oil ingredients. At 20-25 minutes, baste the potatoes with half of the lemon herb mixture and put back in the oven to roast another 20-25 minutes.
4. When the potatoes are done, drizzle them with the reserved lemon herb oil and serve.
If your weakness over the holidays is sweets, we've got some solutions to get you through this hurdle too.
| Related: 3 Holiday Desserts With No Sugar Spike Worries |
This sweet treat takes a holiday classic and makes it gluten free, refined sugar free, dairy free, and vegan.
Ingredients:
1 ¼ cups almond meal
1 cup oat flour
½ cup granulated erytritol (or dry sweetener)
1 Tbsp ginger, ground
2 tsp cinnamon, ground
1/8 tsp nutmeg, ground
1/8 tsp cloves, ground
1 tsp double-acting baking powder
½ tsp salt
½ cup molasses
1/3 cup coconut oil, melted
2 tsp vanilla extract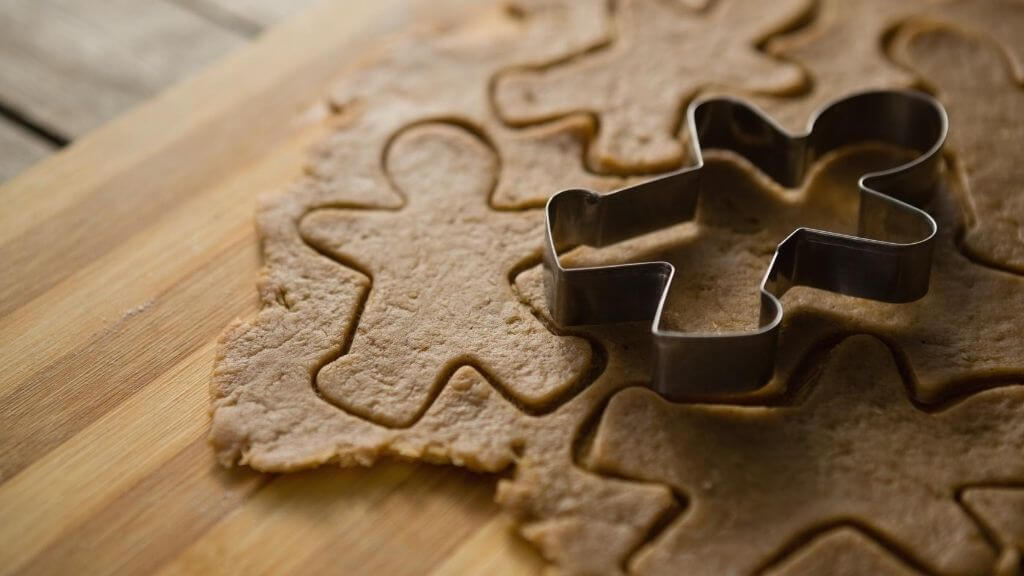 Directions:
1. Preheat the oven to 350 degrees. In a small bowl whisk together: almond flour, oat flour, erythritol, ginger, cinnamon, nutmeg, cloves, baking powder, and salt.
2. With electric mixer, on low setting combine thoroughly molasses, coconut oil, vanilla, and stevia. Add dry ingredients slowly and mix until blended.
3. Roll one third of the dough between silicone baking sheets until an eighth inch thick. Using the silicone sheets is a great trick that saves your cut-out shapes.
4. Dip your cookie cutters into a little oat flour and press onto cookie dough. Continue until you've made as many as you can on that sheet and then peel away the excess cookie dough, leaving your cut-out shapes. Transfer that silicone baking sheet to the oven and bake for 12 minutes.
5. Slide a cookie sheet under the silicone sheet to transfer it to the counter and let cookies cool completely. Keep working the dough until it's all gone.
For those people who want a delicious holiday treat but prefer the no muss, no fuss variety, these little no-bake beauties really pack a punch. And they're the perfect, guilt-free taste of the season.
Ingredients:
½ cup raw almonds
1/3 cup pitted Medjool dates (about 6)
1 Tbsp. cocoa powder
¾ tsp. vanilla extract
1/8 tsp. peppermint extract
1 Tbsp. coconut oil
1 Tbsp. mini dark chocolate chips
½ cup crushed peppermint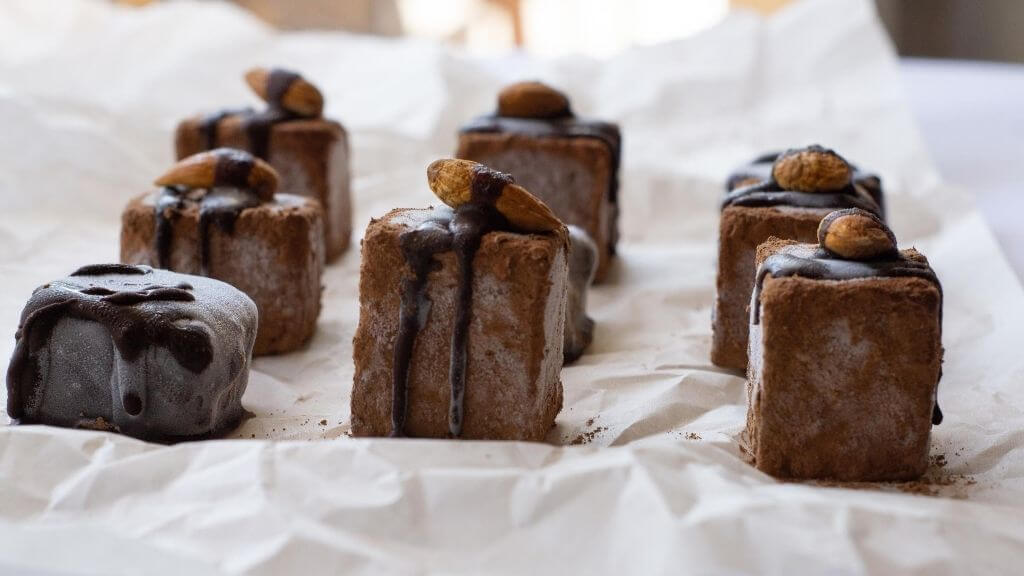 Directions:
1. In your food processor, start with the almonds and chop them. Then add the dates and blend well.
2. Next you will be adding the cocoa powder, both vanilla and peppermint extracts, and coconut oil. It may be necessary to add a couple of drops of water to help it combine.
3. Once that is well mixed, add the chocolate chips and pulse a few times to mix and chop the chips. Don't over pulse—you want the chips to have some texture.
4. Scoop out a tablespoon of the mixture and roll it into a ball. It will be messy, and you may do more pressing than actually rolling it together to get the dates to bind. Then roll in crushed peppermint and set aside.
5. When you're finished, move all of the bites to the refrigerator for at least 30 minutes so they can set. Serve chilled.
The Bottom Line
The holidays don't have to equate to weight gain. You can indulge in the flavors of the season without consuming massive calories but by taking a thoughtful approach to what you're eating.
These recipes give you a great start on making your holidays healthier. With careful planning, you can come up with your own twists on Christmas classics to create a season full of flavor and excitement that doesn't pack on the pounds.
---