Morning Glory Muffins: The Ultimate Breakfast to Start Your Day
7 minute read
---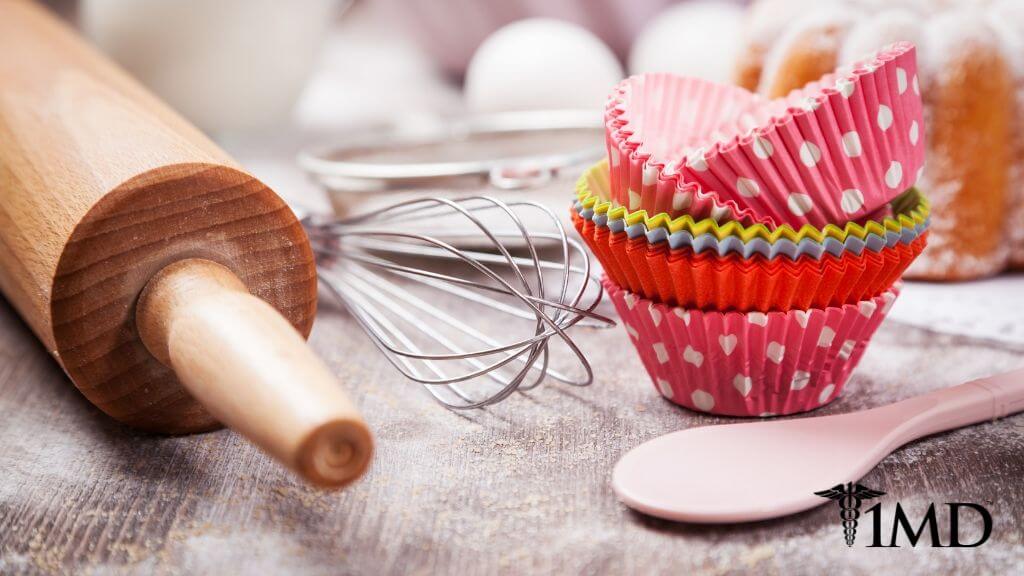 Nutrition
What you choose to eat for breakfast can impact your whole day. The best start to a morning is when you're able to energize your mind and body to get the best out of each day.
Nothing starts the day better than a nutrition-packed meal, loaded with health benefits. Unfortunately, this may not always be possible if you have limited time. When you bake some nutrient-loaded muffins for the weekend, you'll save time and get a great boost for every morning.
The Best Muffins to Start Your Morning
Some people may think that muffins are not the best choice for breakfast. When compared to eggs or oatmeal, muffins may seem loaded with sugar and carbohydrates, making them seem less healthy.
It all depends on what goes in the muffins because with the right ingredients you can get the healthy kick start you need each and every morning. With these key ingredients below, you get a great tasting muffin with great health benefits.
Cinnamon
This is more than just a delicious spice to add to your meals. Cinnamon is packed full of beneficial compounds that can boost and support your health. As a powerful antioxidant and anti-inflammatory agent, cinnamon helps to protect your body from free radical and inflammatory damage.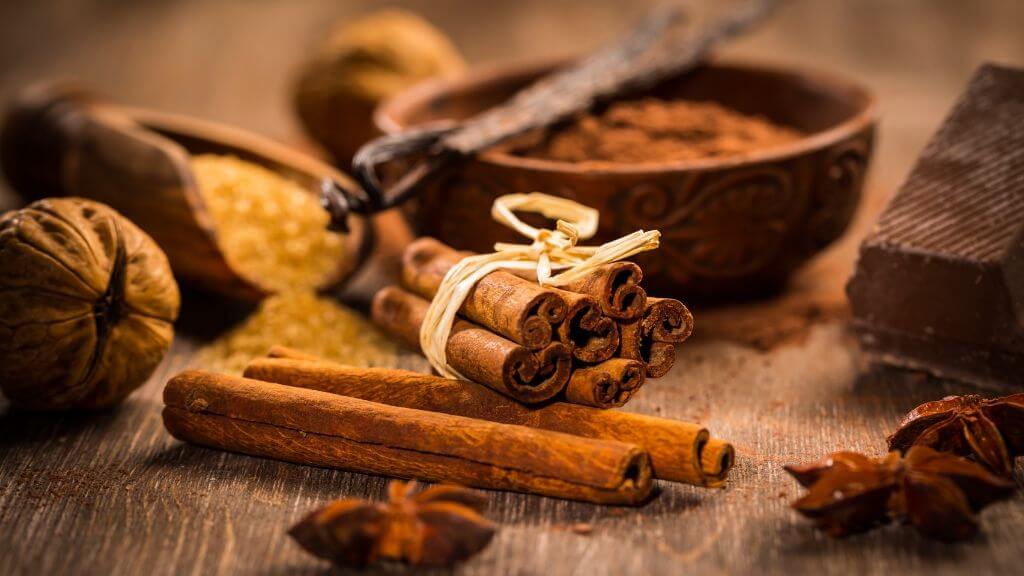 With oxidative damage and inflammation linked to serious diseases such as cancer, diabetes, heart disease, and Alzheimer's, cinnamon is a great-tasting and beneficial spice to have around. Cinnamon also works to improve insulin sensitivity and reduce insulin resistance, making it ideal for diabetics and those working to control blood sugar levels.
Yogurt
The fermentation process and live cultures present in yogurt provide your gut with beneficial probiotics. These help to support healthy digestion, and they can prevent common digestive issues associated with food allergies and inflammation.
Yogurt is also full of calcium and protein to support bone and muscle health. When it comes to cooking with yogurt, you can replace fattier oils and still get the same creamy textures.
| Related: How to Make Yogurt From Scratch |
Apples
Apples contain fructose, which is a natural sugar. When used in baking, you get a sweet taste without the risk of spiking your blood glucose levels.
The high fiber content in apples also slows digestion down, which helps to regulate your blood sugar. This makes apples great for those with diabetes or pre-diabetes.
The fiber also keeps you feeling full, so you don't need to snack on unhealthy foods. Fiber also works to protect your heart from cardiovascular issues.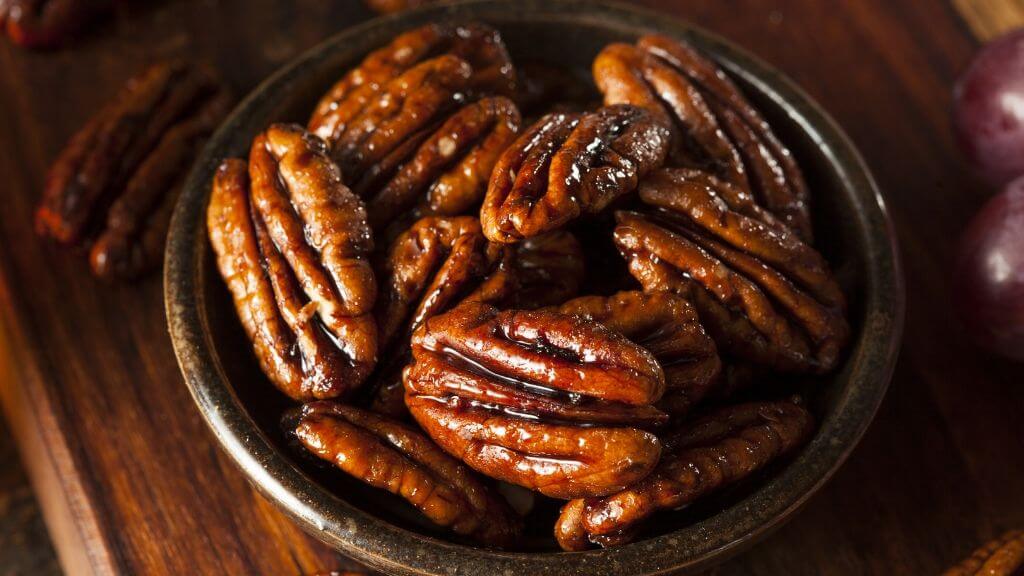 Carrots
Carrots are full of vitamin A and other antioxidant compounds. The compounds in carrots have been linked to a reduced risk of cancer and cardiovascular diseases. They are also a great source of fiber, which is beneficial for your digestive system. Fiber also helps to regulate blood glucose levels.
As an important source for vitamin A, carrots also help to support lung and kidney function, as well as protect vision. Vitamin A is also essential for optimal immune system function, and it's a necessary vitamin for healthy growth and development.
Pecans
Like all nuts, pecans are packed full of nutrients and essential vitamins and minerals. These nuts are packed with anti-inflammatory and antioxidant agents, which means they protect against oxidative damage and inflammation. This works to protect your heart, liver, brain, and digestive system from damage and disease.
Pecans also provide a sensation of being full, which can help with weight loss. Studies have also found that pecans contain compounds that can reduce the risk of certain cancers such as breast cancer.
Nutmeg
Another beneficial and delicious spice, nutmeg has been used for centuries to treat illness. Nutmeg has been proven to reduce muscle pain, reduce anxiety and depression, and is known to boost overall cognitive function.
The compounds in this spice also help with insomnia and can provide an extra boost to your immune system if needed.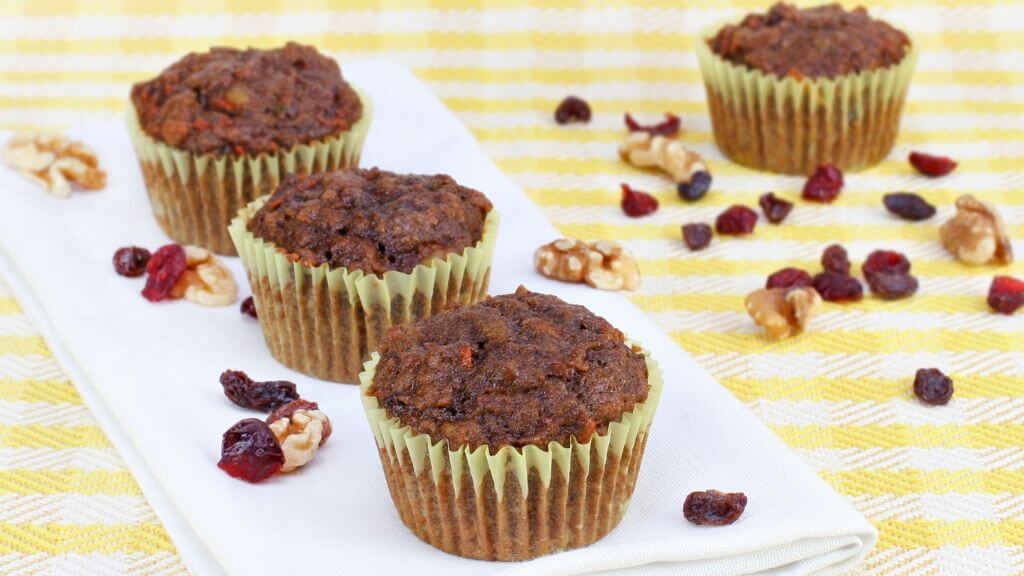 ---
Ingredients:
2.25 cups (270g) white whole wheat flour or gluten-free
2 teaspoons ground cinnamon
½ teaspoon ground allspice
¼ teaspoon ground nutmeg
1.5 teaspoons baking powder
¾ teaspoon baking soda
¼ teaspoon salt
½ tablespoon (7g) unsalted butter or coconut oil, melted and cooled slightly
2 large egg whites, room temperature
2 teaspoons vanilla extract
2.5 teaspoons vanilla stevia
½ cup (120g) plain nonfat Greek yogurt
1 cup (240mL) nonfat milk, divided
1.5 cups (160g) freshly grated carrots (about 2 medium-large, peeled first!)
¾ cup (94g) finely diced Fuji apple (about 1 small)
¼ cup (40g) raisins
2 tablespoons (14g) finely diced pecans
2 tablespoons (10g) shredded unsweetened coconut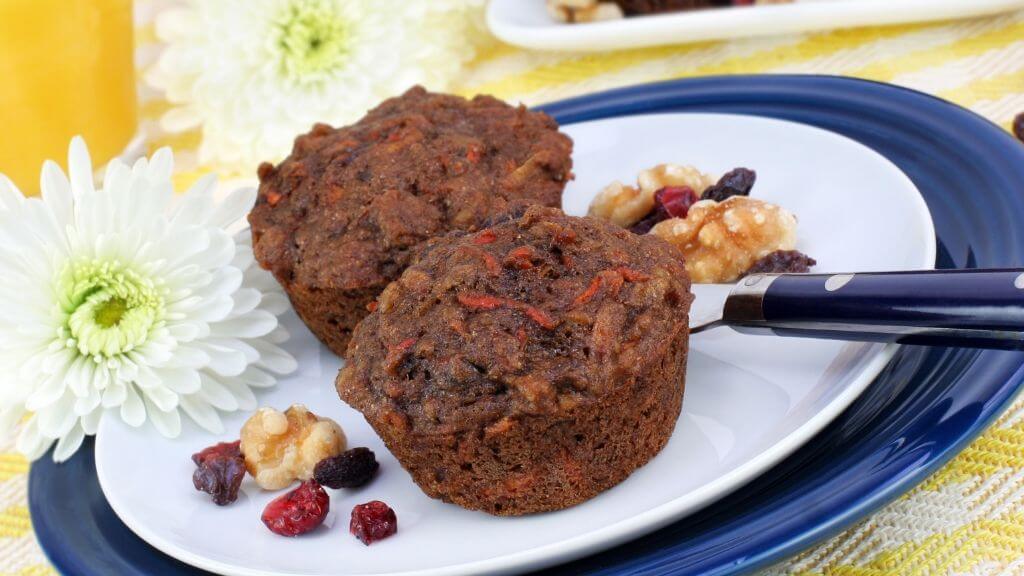 Directions:
1. Preheat the oven to 350°F, and coat 12 muffin cups with nonstick cooking spray. If using liners, then line 12 muffins cups with liners and coat them with cooking spray. In a medium bowl, whisk together the flour, cinnamon, allspice, nutmeg, baking powder, baking soda, and salt.
2. In a separate bowl, whisk together the butter, egg whites, vanilla extract, and vanilla stevia. Add in the Greek yogurt, stirring until no large lumps remain. Stir in ½ cup of milk. You then need to alternate between adding the flour mixture and the remaining ½ cup of milk to the mixture. Make sure you start and end with the flour mixture, and stir just until incorporated. Gently fold in the carrots, apples, raisins, pecans, and coconut.
3. Divide the batter between the prepared muffin cups. Bake at 350°F for 21-24 minutes or until the top feels firm to the touch and a toothpick inserted into the center comes out clean. Cool in the pan for 5 minutes before transferring to a wire rack to cool completely.
The Bottom Line
What you eat matters, and breakfast is not the only important meal. The good thing about making muffins is that while they are a great start to the day, they also serve as nutritious snacks.
Opting for a nutrient-dense muffin is better than loading up on processed foods and refined sugars. Promote better health, and feed your body the good stuff with these delicious and nutritious muffins every day.
---