Easy, Delicious Dinner Ideas for Anyone With Diabetes
7 minute read
---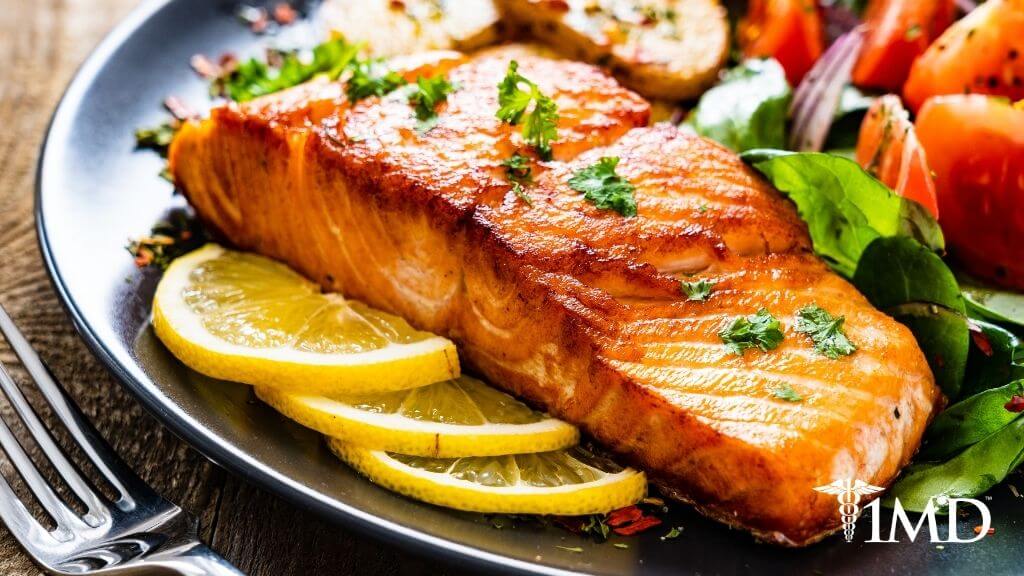 Heart
Cooking when you have diabetes can be a struggle because you have to monitor your carbohydrate and sugar intake constantly. On top of that, you have the time constraints imposed on you by a busy day, which makes unhealthy fast food options look tempting.
Thankfully, there are a number of meal options that can be quickly prepared, are great tasting, and keep blood sugar levels in check.
It's All in the Prep Work
The key to cooking inside the constraints of a busy day is to have your kitchen stocked and prepared with everything you will need for the week ahead. Make a list of the meals you plan to cook, so you can get every ingredient when you have the time to do it.
| Related: Can Supplementing With Turmeric Help Reverse Diabetes? |
Having all the foods on hand also removes your excuse for eating out or grabbing fast food.
As you prepare for the meals ahead, concentrate on buying foods that are suitable and healthy for diabetics. This prevents you from having anything that can compromise your health on hand.
Ideally, the basic foods you want to keep in your kitchen include vegetables, fruits, proteins, and starchy foods.
Fruits and Vegetables: Always make sure you have some of your favorite vegetables frozen and fresh as well as basic salad ingredients, such as lettuce, tomatoes, and cucumber. Any canned vegetables should always be reduced sodium as well.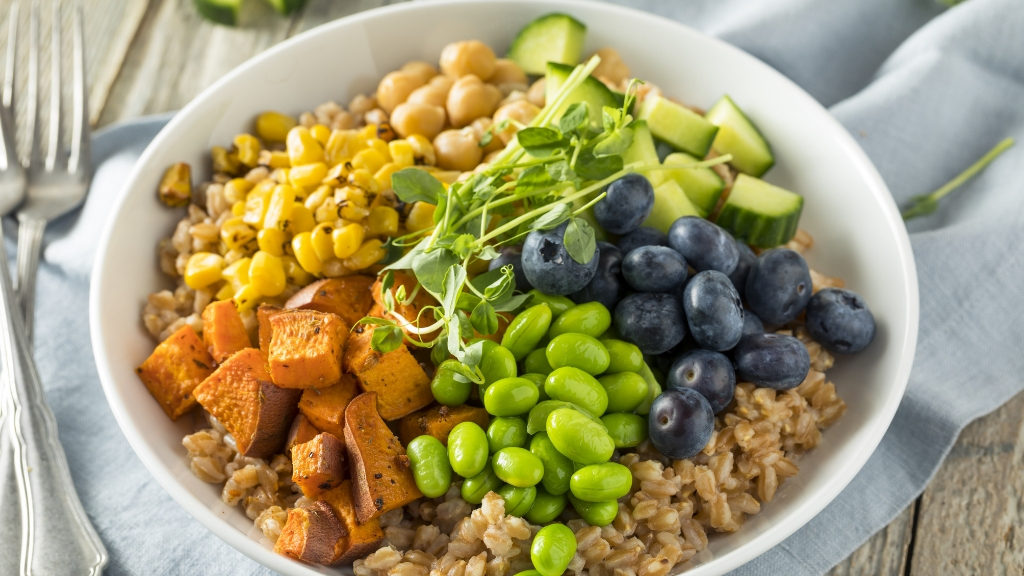 Fresh and canned fruit is always the perfect substitute for a sugary dessert, so keeping plenty on hand will help you avoid sugar-laden snacks that cause dangerous spikes and crashes. With canned fruit, be sure to buy brands with water and not heavy syrup.
Proteins: The best sources of protein for diabetics to cook with include chicken, fresh or frozen, eggs, and fish, also frozen or fresh.
Starchy Foods: Beans are the best way to get starches without complex carbohydrates interfering with your blood sugar. When using canned beans, make sure they are low sodium.
| Related: Tom Hanks: The Iconic Actor's Diabetes Battle |
Brown rice is great, but, since this takes a while to cook, you can make some ahead of time, meaning you only have to re-heat for each meal. You can also enjoy quinoa, whole wheat pasta, and couscous.
Easy Dinners for Diabetics
Now that you know what foods to buy, you just need a few simple and quick dinner options. A lack of time often forces people to choose unhealthy foods, but there are meals that are as nutritious as they are easy to make.
You already have the ingredients on hand, which means you can eat healthy every night without causing blood sugar abnormalities.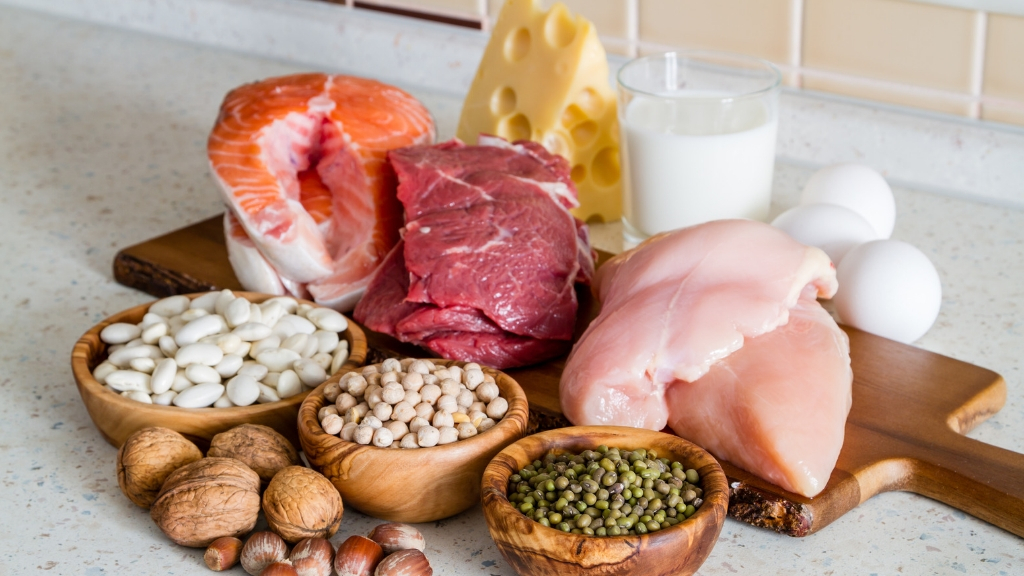 Salads on the Regular
By keeping salad ingredients readily available, you can quickly throw together one of your choice for your dinner on those busy days when time gets away from you. Non-starchy vegetables over a bed of greens topped with some pre-cooked chicken and low-fat cheese makes a simple but satisfying meal.
| Related: Can Vitamin D Reduce Diabetes Risk? |
To really make it complete, slice up some whole wheat bread and fruit to accompany the salad. As part of your regular diet, fresh vegetables have been shown to reduce the risk of diabetes and also fill you up in the same way carbohydrates do, without the glucose spikes.
Eggs Are OK
There is no rule that says eggs are for breakfast only, so scramble some up for dinner instead. The best part about scrambled eggs is that you can add in any of your favorite vegetables and some meat.
When served with a slice of bread, you end up with a perfectly balanced meal ideal for diabetics. Eggs are great for keeping you full thanks to the high protein content, so you don't have to rely on sugar-laden carbohydrates to fill you up.
Gone Fishing
Set out some frozen fish the night before you want to use it. When you get home the next day, your meal can be ready in minutes. Lightly brushed with olive oil and your favorite seasonings, fish can be baked and ready to eat in no time.
| Related: The Truth About Sugar and Diabetes |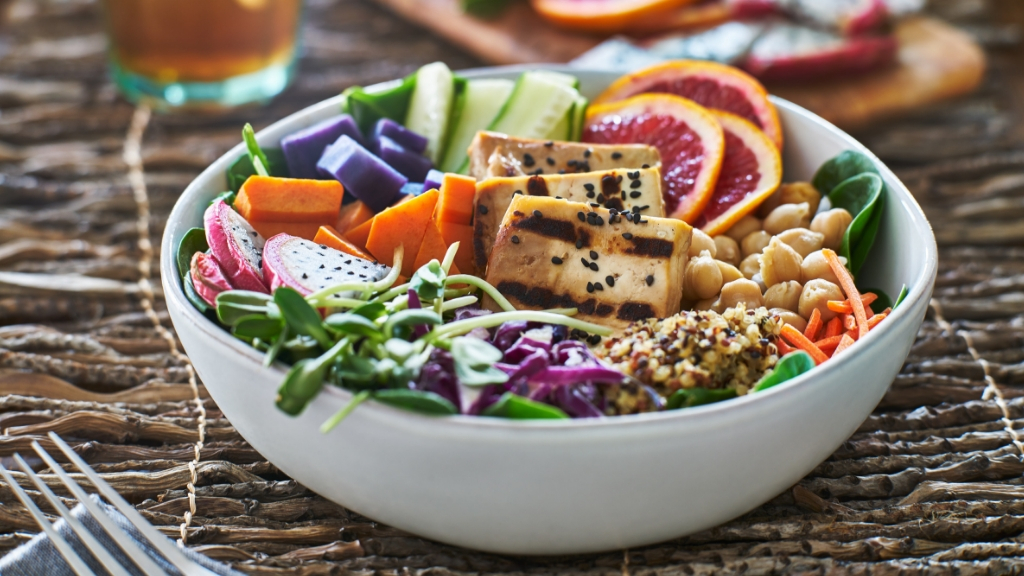 Heat up some of your pre-cooked brown rice and serve with fresh vegetables to get a healthy meal that doesn't compromise your blood sugar.
Whole Wheat Pasta, Please
On those colder nights when you crave comfort food, there is no need to worry about overloading on carbohydrates. You can enjoy pasta dishes without spiking blood sugar levels with a simple vegetable pasta dish.
During the last few minutes of cooking your whole wheat pasta, add in some frozen vegetables. Once drained, add in some chicken if you want and lightly toss with your favorite red sauce or a light salad dressing for a different flavor.
Vegetable flatbread is quick and easy to make and will satisfy you without negatively impacting your health. Sauté fresh or frozen vegetables and pile them on a whole wheat pita bread, then cover with tomato slices and reduced-fat cheese.
Bake in the oven until the cheese is melted, and you'll have a little slice of Italy ready for consumption without any hassle. Non-starchy vegetables give you protein and fill you up without a carbohydrate overload.
Healthy Tacos
Chicken tacos will spice up your week and won't raise your blood sugar. Using rotisserie chicken or defrosted chicken, bake, and shred either the night before or as soon as you get home.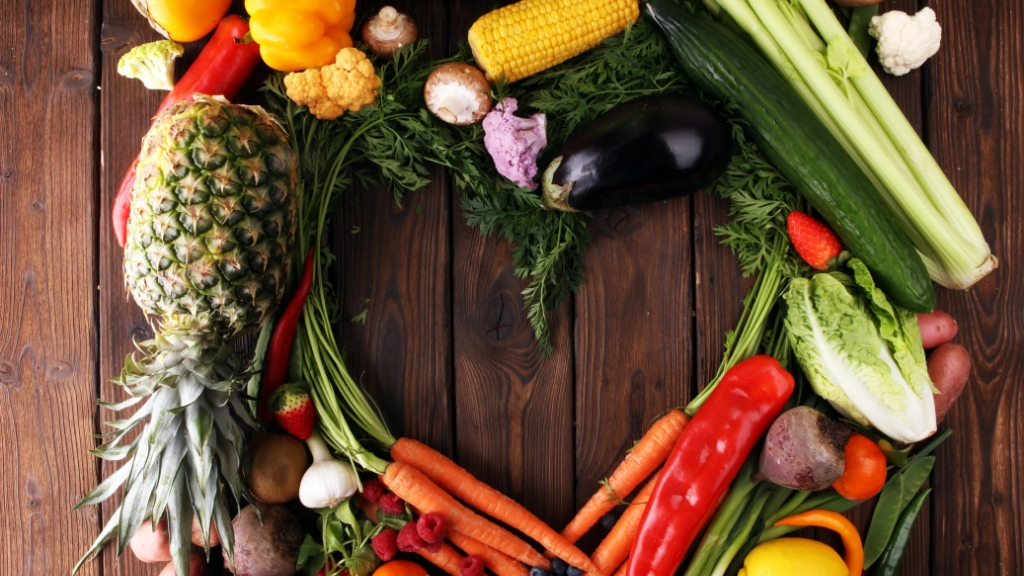 Fill a corn tortilla with your chicken, tomatoes, lettuce, reduced-fat cheese, black beans, and top with salsa. Using reduced fat cheese is important for diabetics because high-fat dairy products have been linked to increased risk for type II diabetes, which makes lower fat options a healthier choice.
The Bottom Line
Diabetes can be problematic and cause serious health problems if ignored. While being diabetic requires some lifestyle and dietary changes, it is still possible to live a healthy and normal life.
Diabetic meals are full of fresh fruits and vegetables, whole grains, lean protein, and an abundance of nutrients. With meal ideas like those above, you get great flavor, delicious meals, all the nutrition you need for optimal health.
---