Delicious Instant Pot Lemon Garlic Chicken You'll Love
7 minute read
---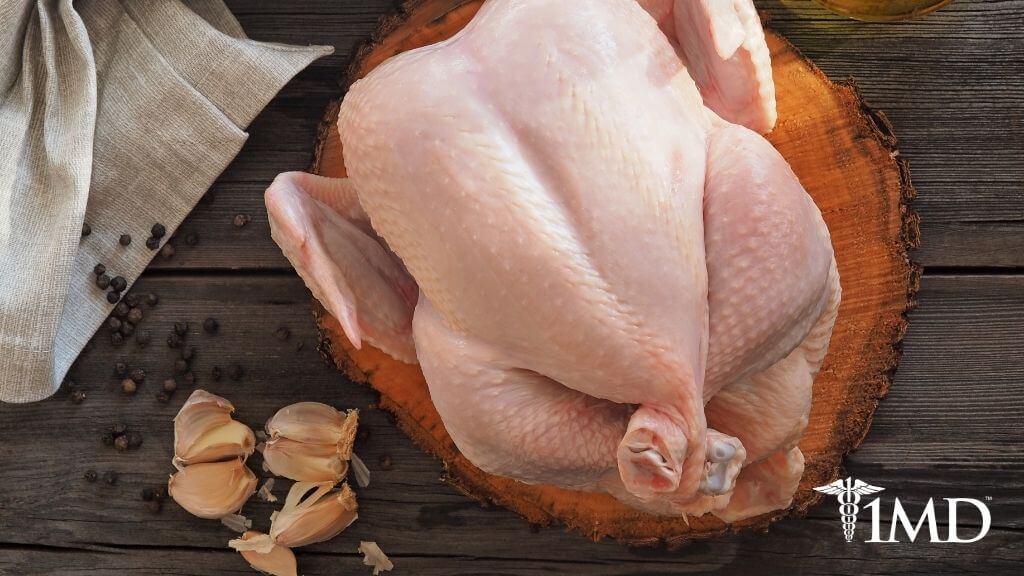 Nutrition
Instant pots are the best way to cook your favorite meals. With a little prep work, all your favorite ingredients are transformed into a delicious and healthy meal in no time.
Especially when the colder months approach, people turn to their instant pots for those heartwarming meals. The good news is that there is no shortage of recipes to keep you warm and healthy all winter long.
Garlic is one of those foods that don't seem like much on its own, but when added to a meal brings undeniably great flavor and character. In addition to a great-tasting dish garlic also delivers some wonderful health advantages. Adding garlic to a few choice meals each week not only keeps disease away, but promotes overall health, and adds that special flavor you were looking for.
Health Benefits of Garlic
Garlic has been used for centuries by Greek physicians to treat medical conditions. Research has shown that there are numerous health benefits to garlic, proving that there is more to this food then a recognizable odor.
| Related: Pan-Seared Salmon With Lemon garlic Cream Sauce and Omega-3s |
1. Full of nutrients: With a very low caloric content, garlic offers an extensive array of nutrients. Full of vitamins B6 and C, as well as selenium, fiber, manganese, copper, potassium, and iron, garlic is as full of goodness as it is flavor.
2. Reduce blood pressure: High blood pressure is a major contributor to cardiovascular diseases such as heart attack and stroke. Studies have found that garlic supplements significantly reduce blood pressure, acting more efficiently than most of the top-rated blood pressure medications.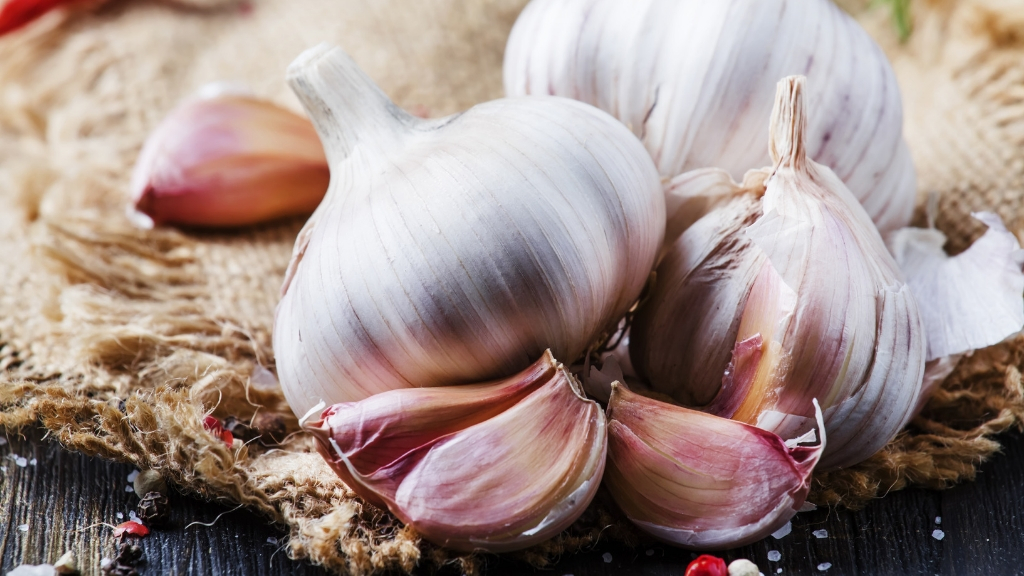 3. Control cholesterol: Along with lowering blood pressure, garlic has been shown to reduce total cholesterol levels, which also helps to protect your heart.
4. Detoxify your body: The high sulfur content of garlic has been known to protect your organs from heavy metal toxicity.
5. Enhanced immunity: Garlic may only be rumored to keep vampires away but it has been proven to help fend off viruses. Regular garlic consumption has been shown to reduce the number of common colds you catch.
| Related: The 11 Best Natural Cold and Flu Remedies and Tips |
Even if you catch a cold virus, the duration of the cold is significantly reduced when garlic is part of your diet.
6. Brain booster: Oxidative damage caused by free radicals damages cells and tissues can be a contributing factor to Alzheimer's along with many other diseases. Garlic contains powerful antioxidants that scavenge these free radicals, preventing them from causing such damage.
In high enough doses, garlic has been shown to reduce oxidative stress, which reduces your risk for neurodegenerative diseases and dementia.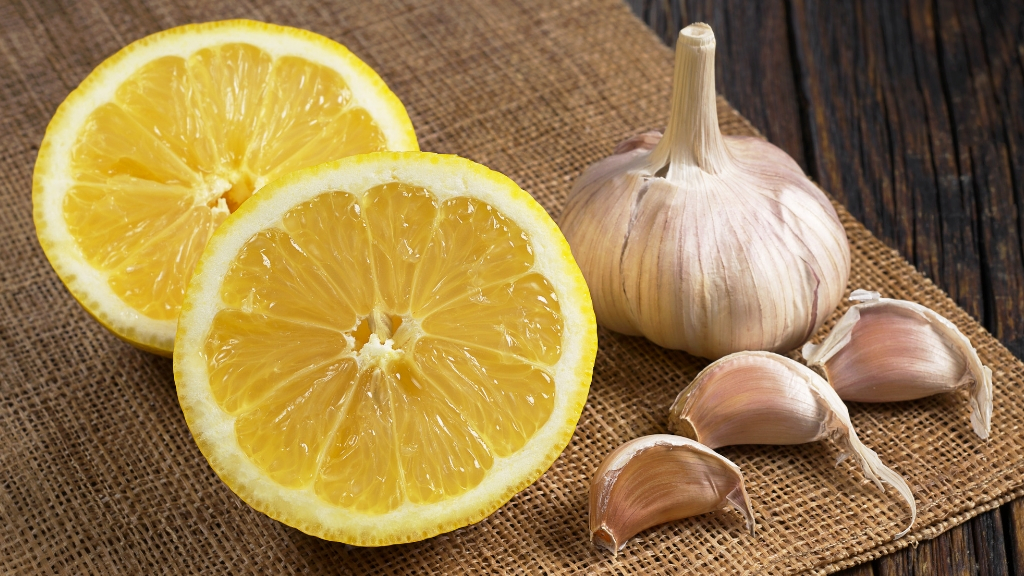 7. Better bone health: Despite a lack of studies on human bone health, garlic has been shown to deliver significant benefits for bone health in rats. Regular garlic consumption is linked to reduced bone loss on females as estrogen levels are increased.
| Related: How to Fight Osteoarthritis Flare-Ups Naturally |
Studies have also found that regular consumption can be beneficial for the reduction of osteoarthritis symptoms.
8. Athletic performance: As far back as the ancient Olympics in Greece, garlic was one of the earliest performance-enhancing agents discovered. Providing peak heart rates and better exercise capacity, garlic can reduce fatigue and promote endurance.
9. Live longer: Given the benefits garlic has on blood pressure, immunity, and overall well-being, it is understandable that regularly eating garlic will boost your longevity and protect you from serious diseases and health problems.
Garlic makes the perfect complimentary addition to any savory dish, especially soups and sauces. In particular, garlic adds the bold flavor that many bland meals are lacking.
| Related: The Best Instant Pot Minestrone Soup |
Available as a paste, powder, and whole cloves, garlic is easily added to any dish. So long as you keep some mints on hand for afterwards, there is not much bad that can be said about adding garlic to the daily mix.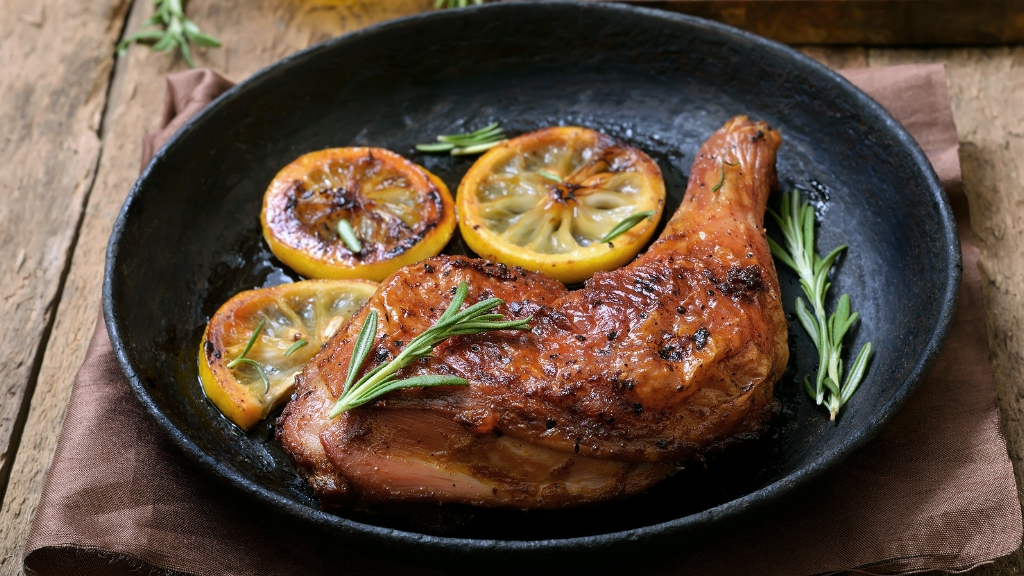 ---
Ingredients
6-8 boneless chicken thighs
Sea salt and pepper, to taste
1/2 teaspoon garlic powder
2 tablespoons olive oil
3 tablespoons butter, divided
1/2 small onion, chopped
4 garlic cloves, sliced or minced
1.5 tablespoons Italian seasoning
Juice and zest of one lemon
1/3 cup homemade or low sodium chicken broth
Chopped fresh parsley and lemon slices for garnish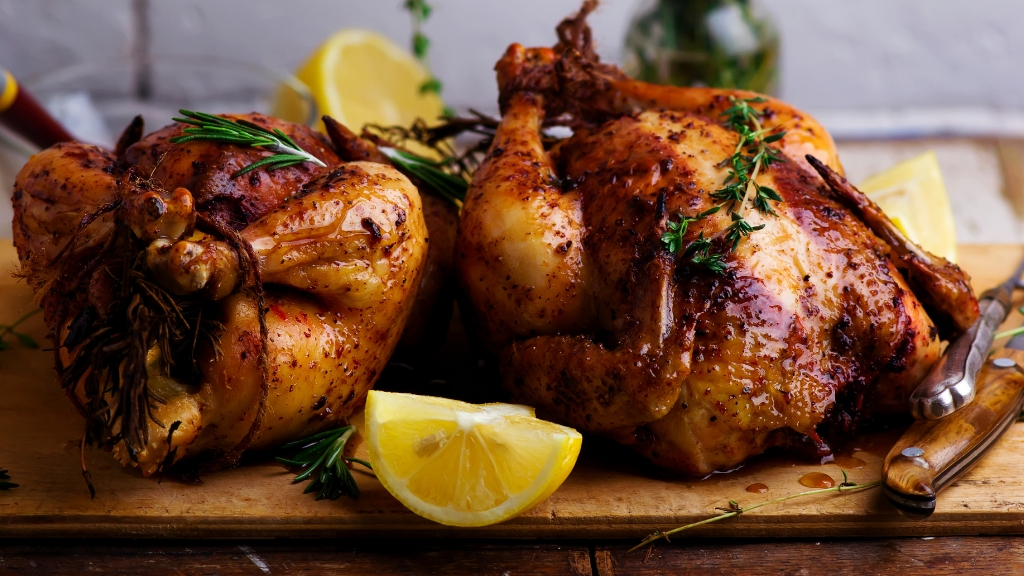 Directions
1. Season the chicken with salt, pepper and garlic powder. On the Instant Pot, press the Sauté function and add the olive oil to the pot. Place the seasoned chicken in the Instant Pot and allow it to sear on each side for 2 minutes. Once browned, remove from Instant Pot and set aside.
2. Melt butter in Instant Pot and stir in the onions and garlic. Then, add lemon juice to deglaze pan. Cook for 1 minute and then add Italian seasoning, lemon zest, and chicken broth. Place the chicken back into the Instant Pot, lock the lid, and turn the valve to Seal.
3. Selecting the Pressure Cook or Manual setting, adjust the timer to 7 minutes and let cook. It will take about 5-10 minutes to reach the pressure and start counting down. When done, allow to naturally release for 2-3 minutes. Using a long spoon push the valve to Release, then remove your Instant Pot lid.
4. If you want to thicken the sauce you can make a cornstarch slurry using 1 teaspoon of cornstarch whisked with 2 teaspoons cold water and stir in the Instant Pot. Press Sauté and allow to bubble and thicken up. Sprinkle with chopped parsley and serve hot with your favorite sides. If there is additional sauce left in the pot, spoon sauce over chicken and garnish with lemon slices.
The Bottom Line
Garlic is a beneficial ingredient to any meal, giving both flavor and health benefits with every bite. As the weather gets colder, break out the Instant Pot to cook all your favorite comfort meals.
Whether you try this easy lemon garlic chicken recipe or just add garlic to any of your favorites, you are sure to feel great all season long.
---