Spicy Sweet Potato Black Bean Burgers For Incredible Joint Health
4 minute read
---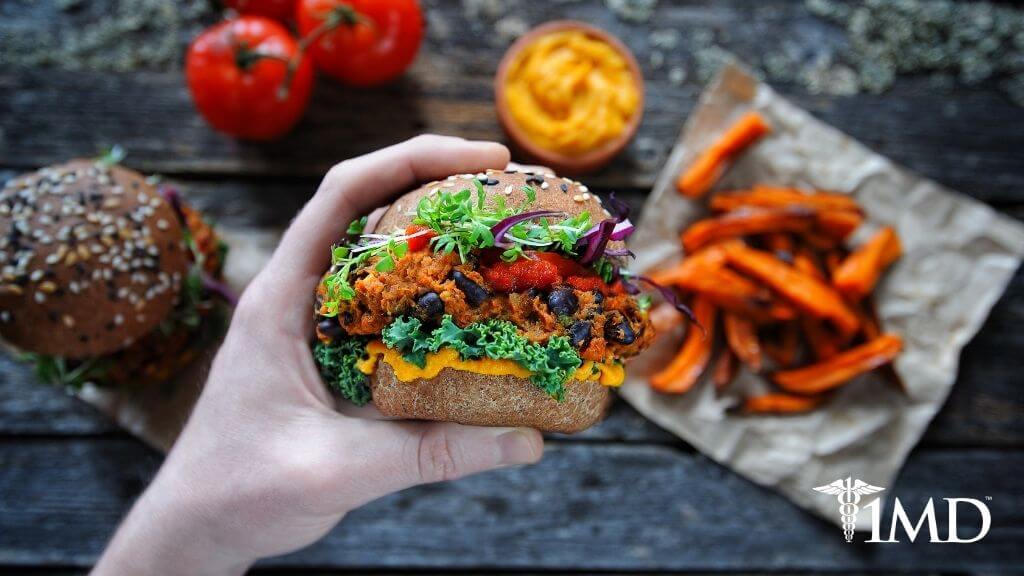 Nutrition
Spice up your dinner routine with this delicious and healthy dish that is as fragrant as it is delectable. Chances are you've probably never made this particular recipe before, but after you do, you just might have another favorite in your meal plan.
Sweet potatoes are an incredible source of vitamin A, which promotes healthy bone growth, and fortifies our strength. Coconut oil is an all-natural antifungal and antibacterial, as healthful as it is tasty. This recipe offers both of these ingredients.
Just like some of our other recipes, this particular sweet potato black bean burger will help alleviate symptoms of discomfort in a targeted area of the body: your joints. With this recipe, you can help strengthen your joints the tasty way!
---
Spicy Sweet Potato Black Bean Burgers
Difficulty: Easy
Time: 20 Minutes
Serves: 2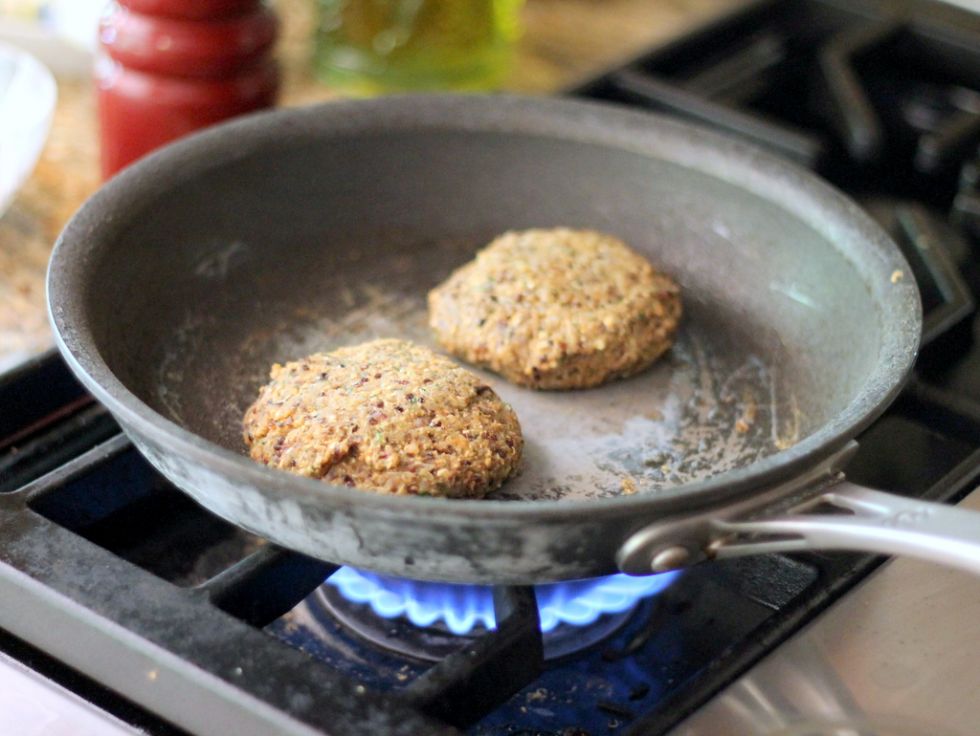 Ingredients:
1/2 cup quinoa
1 can black beans, rinsed and drained
1 large sweet potato
1/2 cup diced red onion
2 cloves garlic, minced
1/2 cup chopped cilantro
1/2 jalapeno, seeded and diced
1 teaspoon cumin
2 teaspoons spicy cajun seasoning
1/4 gluten free oat flour (regular oat flour or oat bran will work)
Salt and pepper, to taste
Olive oil or coconut oil, for cooking
6 whole grain hamburger buns (gluten free, if desired)
Sprouts
For Avocado-Cilantro Crema:
1/2 large ripe avocado, diced
1/4 cup low-fat sour cream or plain greek yogurt
2 tablespoons chopped cilantro
1 teaspoon lime juice
Dash of hot sauce, if desired
Salt, to taste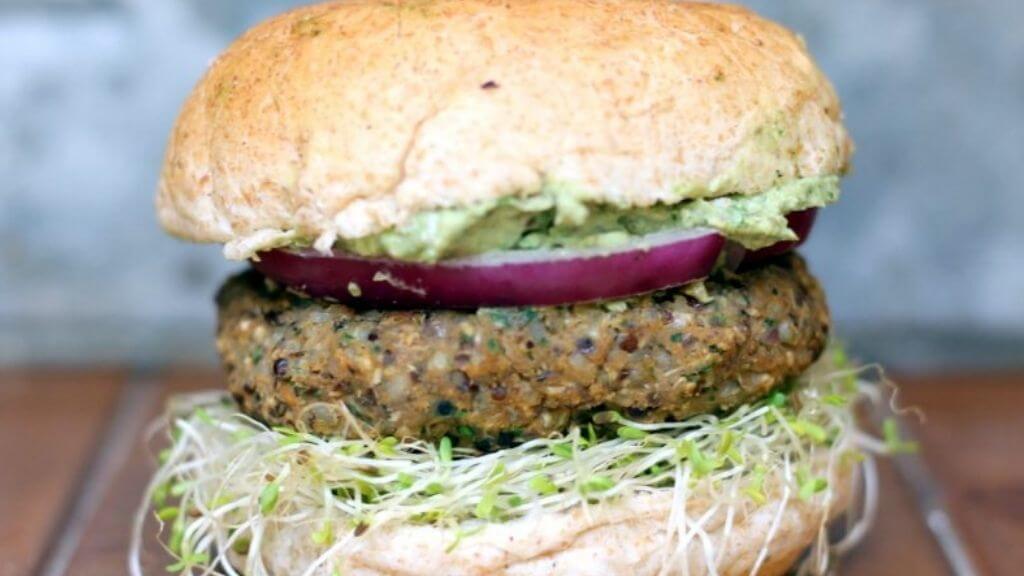 Instructions:
To cook quinoa: Rinse quinoa with cold water in mesh strainer.
In a medium saucepan, bring 1 cup of water to a boil.
Add in quinoa and bring mixture to a boil.
Cover, reduce heat to low and let simmer for 15 minutes or until quinoa has absorbed all water.
Remove from heat and fluff the quinoa with fork. Place in large bowl and set aside to cool for about 10 minutes. You should have about 1 1/2 cups of quinoa.
Poke sweet potato several times with a fork and place in microwave for about 3-4 minutes or until it is soft and cooked thoroughly. Do not overcook or the sweet potato will harden.
Alternatively, you can roast the sweet potatoes in the oven at 400 degrees F for 30 minutes or until fork tender. Remove skin when done cooking and cooled.
In bowl of food processor, add beans, cooked sweet potato, red onion, cilantro, garlic, cumin, cajun seasoning, and pulse until smooth, scraping the sides of the processor when necessary.
Transfer mixture to bowl and combine with cooked quinoa.
Add salt and pepper to taste and possibly more cajun seasoning if you'd like.
Mix in oat bran/oat flour, but only enough so that you are able to shape patties. (You shouldn't need more than 1/3 cup).
Divide into 6 patties (about 1/2 cup each) and place on parchment paper on baking sheet; refrigerate for at least 30 minutes to help patties bind together.
To make avocado-cilantro crema: In bowl of food processor, place sour cream, diced avocado, cilantro, and lime juice. Process until smooth. Add salt to taste.
Place in fridge until ready to serve burgers.
To cook burgers: Heat skillet over medium-high heat. Spray pan with coconut/olive/canola oil cooking spray. Place in skillet and pan-fry about 3-4 minutes on each side, or until golden brown.
Serve with buns, sprouts, crema and desired toppings. Enjoy!
Healthy Ingredients:

Sweet potatoes are an excellent source of Vitamin A which plays an important role in healthy bone growth. Coconut oil contains lauric acid which acts as a powerful antifungal and antibacterial. Eating healthy never tasted so good!
Photo / Recipe Credit: Ambitious Kitchen | ambitiouskitchen.com | Thanks so much!


---
http://www.ambitiouskitchen.com/2013/08/spicy-sweet-potato-black-bean-burgers-with-avocado-cilantro-crema-sprouts/