Heart Healthy Barley-Stuffed Poblano Peppers
4 minute read
---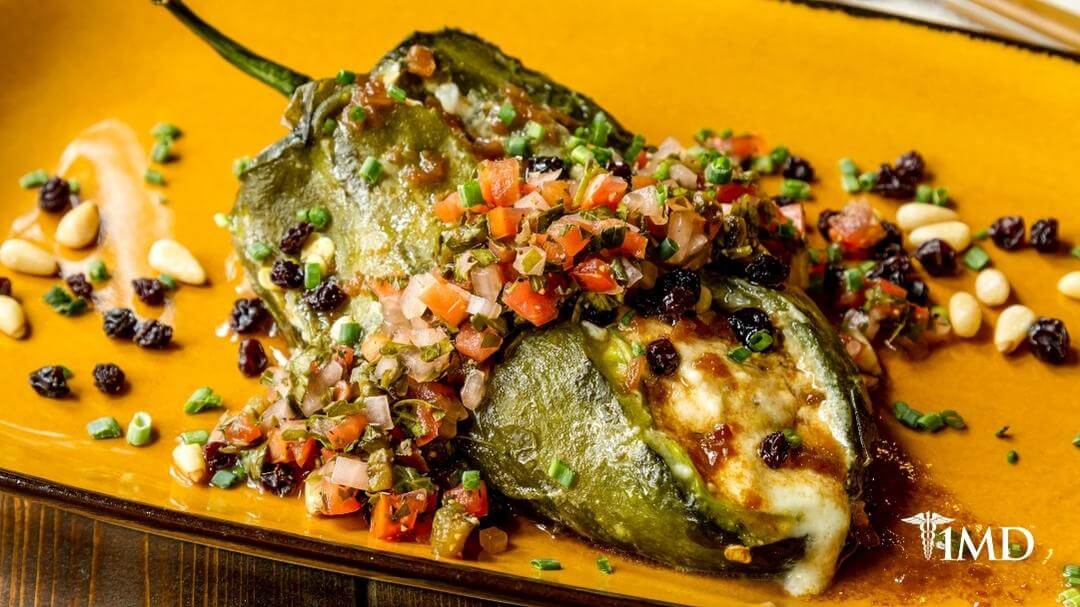 Diet & Fitness
Barley may not be as popular as other whole grains like oats, wheat, or even the "IT" grain of the moment - quinoa, but this ancient grain has some pretty impressive health benefits. A very high fiber content, vitamins and minerals, antioxidants, heart health, and diabetes protection are just some of the barley nutrition benefits that make it one of the best whole grain choices.
Compared to most grains, even other ancient whole-grains, barley is lower in fat and calories, higher in dietary fiber, and loaded with valuable trace minerals. Barley also helps slow the rate at which sugar is released into the bloodstream, making it a smart grain choice for those with diabetes or any form of metabolic syndrome.
| Related: Bet You Never Thought Of Doing This With An Avocado |
Barley's high fiber content is brag-worthy with each one-cup serving of providing approximately 6 grams of fiber. Also because barley's fiber is the insoluble type, it effectively aids in healthy digestion, glucose metabolism, and heart health. This ancient grain also contains 8 essential amino acids, the building blocks of protein, which play a crucial role in almost all of the body's biological processes.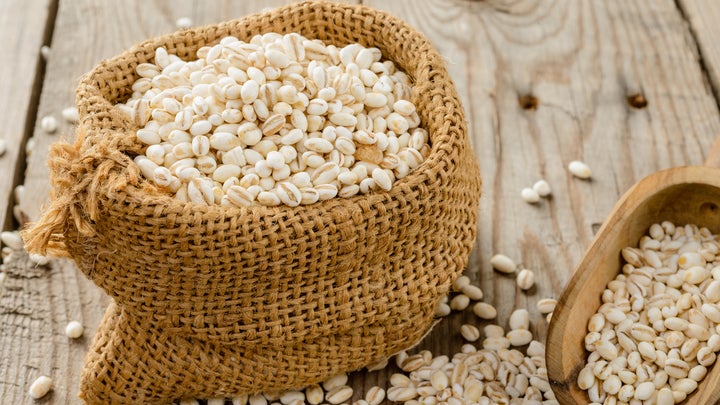 ---
Heart Healthy Barley-Stuffed Poblanos
Difficulty: Moderate
Time: 1.1 hours
Serves: 6
Ingredients:
3 tablespoons olive oil, divided
1 large onion, diced
1 1/2 cups barley, soaked overnight and drained
1 bunch kale, thick stems removed, leaves chopped
1 1/8 teaspoons chili powder, divided
3 garlic cloves, minced
1 (28-ounce) can whole peeled tomatoes, crushed
1/4 teaspoon kosher salt
6 large poblano peppers
2 ounces reduced-fat white cheddar, grated (1/2 cup)
3 slices reduced-fat Monterey Jack cheese, halved
1/2 cup crumbled pasteurized queso fresco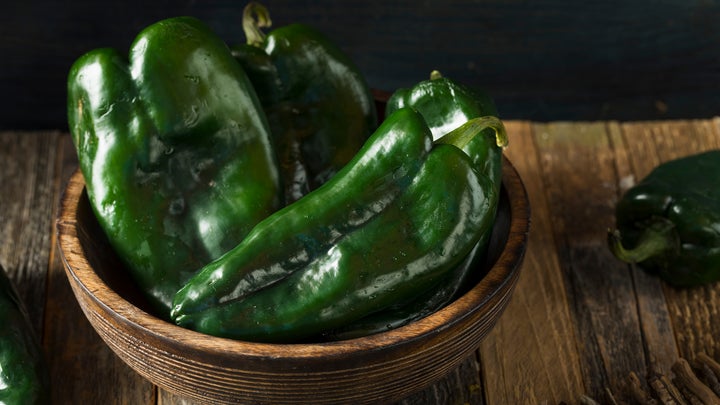 Instructions:
In a large saucepan, heat 1 tablespoon oil over medium heat. Add onion and cook until soft (5-7 minutes). Add barley and 3 3/4 cups water and cook until barley is tender (about 30 minutes). Stir kale and 1/8 teaspoon chili powder into barley until kale is wilted; mix in cheddar.
Meanwhile, in a heavy pot, heat remaining oil over medium heat. Add garlic and cook 3 minutes. Add tomatoes, remaining 1 teaspoon chili powder, and salt; bring to a boil. Reduce heat and simmer, stirring occasionally, until sauce thickens (about 30 minutes). Turn heat to low; cover.
Preheat broiler with rack in middle position. Slice off stems from peppers to make a wide hole for stuffing; reserve stems. Using a small knife, carefully remove membranes and seeds. Stuff peppers tightly with barley mixture; return stem ends to top of peppers. Place in a large, broiler-proof baking dish; broil until peppers are charred and soft (20 minutes), turning once halfway through.
Add tomato sauce to pan around peppers; cover each pepper with 1/2 slice Monterey Jack. Broil until cheese melts (1-2 minutes).
Transfer peppers to plates with sauce; top each with 1 tablespoon plus 1 teaspoon queso fresco.
Healthy Ingredients:

The poblano pepper is a delightfully earthy pepper with a fairly mild taste that falls somewhere between a banana pepper and jalapeno. Just hot enough to contain the effective cancer-fighting power of capsaicin, known as the spice factor, poblano peppers have been shown to relieve pain and headaches, and even aid in the treatment of psoriasis and management of diabetes.
Just one poblano pepper contains about 25 percent of the recommended daily value of vitamin B2, also known as riboflavin, and 70 percent of the daily recommended value of vitamin A. These two powerful antioxidants are responsible for helping to boost energy levels, maintaining a healthy metabolism, and are needed to ensure proper function of every single cell within your body.
---
http://www.health.com/health/recipe/0

50400000120338

00.html