The Amazing Avocado: Fun Popsicle Recipe + Great Lotion and Mask Tips
9 minute read
---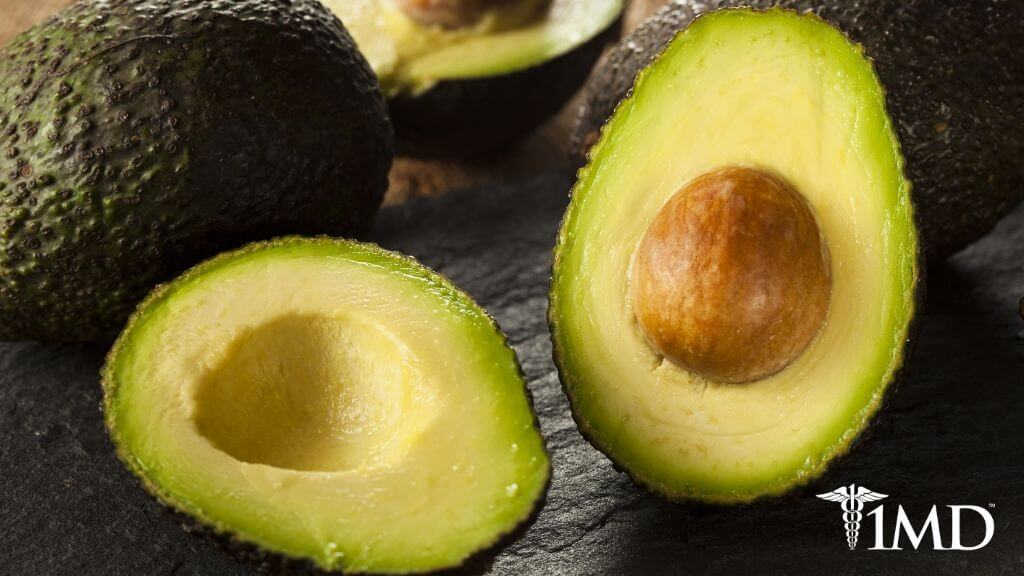 Nutrition
Avocado has found its way into every meal - we eat it in ice cream, salads, sandwiches, and even smoothies. Its rich and creamy taste has attracted a lot of admirers who staunchly defend that all those good fats have massive appeal. So, on a scale of one to ten, how do you rate avocados? Without any doubt, upon deeper inspection of its nutritional value to our bodies, it can be given a perfect 11.
A rich source of fiber, vitamins, minerals and healthy polyunsaturated and monounsaturated fats – eating an avocado is an amazing way to cleanse your digestive system. In just one avocado you will find 54 percent of your recommended allowance of fiber that will look after your colon. Avocados' high levels of potassium and magnesium will prevent constipation by attracting water into your digestive system.
| Related: Mood-Boosting Baked Zucchini Fritters |
Avocados are rich in monounsaturated fats that help keep cholesterol at bay and is packed with omega 3's which reduce the risk of heart failure. The folate that is present in avocados helps lower the risk of stroke and and Glutathione and Vitamin E also aid proper cardio function.
Avocado can also be used as a beauty product in place of all those high end facial masks and hair treatments. Of course, the main goal of any facial mask is to provide the appearance of healthier skin and one of the best ways to achieve this without breaking the bank or subjecting the skin to harsh chemicals is by using food-grade ingredients to get a natural glow.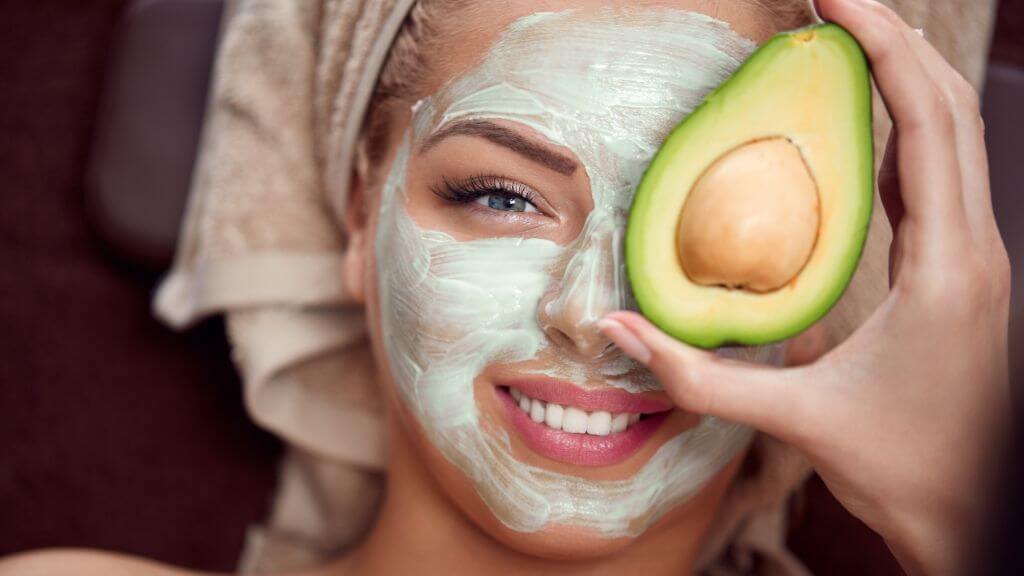 Avocado and Honey Facial Mask
Avocados are highly regarded for their benefit on skin thanks to vitamin C and omega 3's which help to keep the skin hydrated by preventing pores from clogging. They also help reduce damage from ultra violet rays and slows the aging process by preventing wrinkling. Using avocado, as a beauty ingredient, has also been proven to prevent acne and keeps the skin glowing and hydrated. It's also effective in removing dead skin cells and can be used as a natural sunscreen.
Honey is a powerful moisture retainer. It also helps nutrients and vitamins penetrate the skin's pores. Try this natural facial mask that combines two every day grocery items, avocado and honey and watch your skin's health improve from the inside out.
Ingredients
½ an avocado
1 tsp. of unprocessed honey
1 tbsp. warm water
Instructions
Mash the avocado in a bowl with a spoon. In another bowl, mix honey with warm water until dissolved. Pour the honey-water solution in the mashed avocado and stir the mixture until smooth. Apply the mask to your face with your fingertips making sure to avoid touching the eyes. Let this facial mask rest for about ten minutes, rinse your face with lukewarm water, then admire your skin's natural glow.
Avocado Hair Treatment
Avocado is also an excellent hair treatment when mixed with olive oil, egg yolk, and yogurt. It helps nourish hair and leaves it revitalized and rejuvenated.
Ingredients
1 egg
1 tea spoon olive oil
2 tablespoons yogurt
Instructions
Mix all the ingredients in a blender until you achieve a smooth consistency. Apply the mixture onto wet hair and massage gently. Cover your hair with a shower cap for 15 minutes. Wash your hair using cold warm water.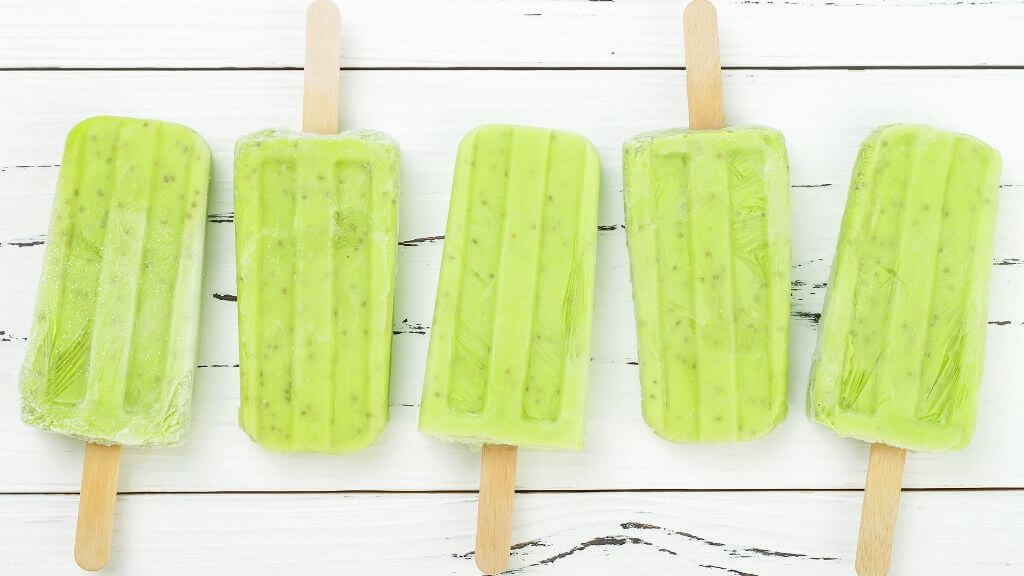 Avocado Popsicles
Avo-sicles are simple to make, there are endless varieties, and offer epic refreshment.
Ingredients
2 whole cloves
1 stick of Ceylon cinnamon or (canela 3- to 4-inch)
1/2 teaspoon grated nutmeg
1 cup coconut milk or water
1/2 cup sugar
2 tablespoons freshly squeezed lime juice
2 cups diced Avocados From Mexico (about 1 extra-large avocado or 2 small avocados)
1/8 teaspoon salt
Instructions
Place the coconut water (or milk) and the sugar in a small saucepan and set over medium heat. Let it come to a simmer, stirring occasionally, until the sugar completely dissolves. Remove from the heat and let it cool. Place the diced avocados in the jar of a blender along with the fresh squeezed lime juice, the salt, and the cooled coconut water. Puree until completely smooth. Pour the avocado mix into the popsicle molds, place in the freezer and chill until the popsicles are completely frozen, about 4 hours. When ready to eat, remove from the freezer and let them thaw for a few minutes before removing from the molds.
Avocado Hand Scrub
These delicate little fruits can also be used as a hand scrub when mixed with oats, egg white, and small amount of lime juice. When the mixture is well mixed, massage your hands with the paste. Let it rest for about 25 minutes then rinse your hands with warm water.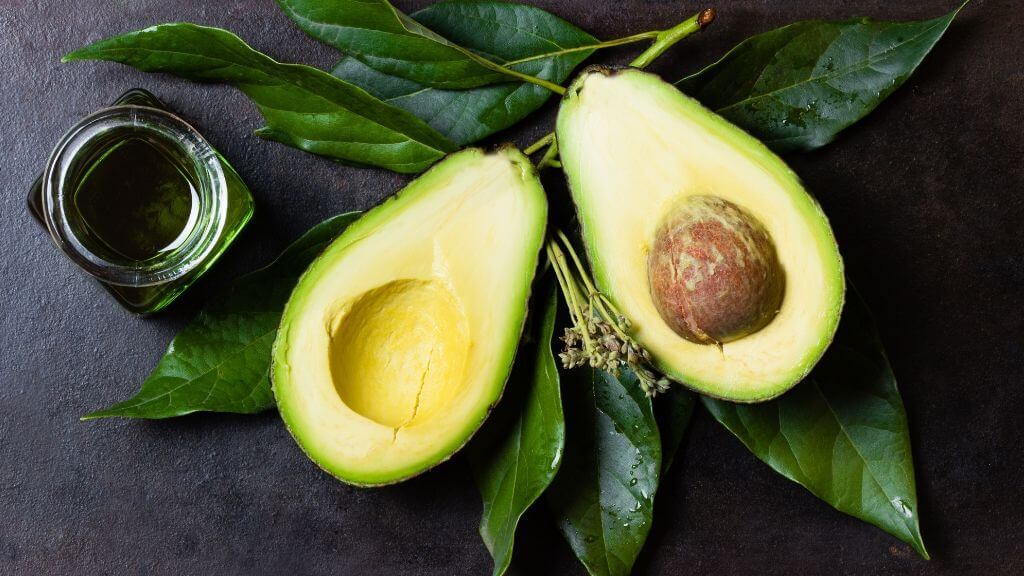 Health Benefits of Avocados
1. Rich in Vitamins and Minerals
Avocados are rich in potassium and fat-free. The oil-rich avocado has been found to have 14 different minerals, each with different functions in keeping our bodies healthy.
The fruit is loaded with B-vitamins, vitamin E, and vitamin C which increase the production of elastin, collagen, and folic acid. Vitamin K, an antioxidant, is also present and protects us from free radicals.
2. Helps in digestion
Avocados are considered one of the best remedies for digestion. It acts as a buffer for the sensitive areas of the stomach while its vitamins repair worn-out cells. The essential fatty acid also helps you absorb more energy from the food you eat.
Avocados are a great nutrient booster when consumed with other meals. They are also important in absorbing nutrients that fight off diseases. Eating avocados regularly, combined with a complete probiotic regimen drastically increases gut health.
3. Enhances eyesight
This fruit is able to lower the risk of cataracts due to the fiber and carotenoid lutein present and can even correct vision problems and enhance eyesight overall.
4. Antifungal and antibacterial properties
These properties help women as they approach menopause as well as providing relief from symptoms related to ulcers, nervous system, constipation, and sleep problems.
5. Boosts immunity
Avocados are high in vitamin E which helps boost the immunity of the skin. The skin is then protected from environmental hazards and stress. Beauticians recommend daily use of avocado oil over the face, as a combination of these vitamins will help to protect your body from chronic diseases and promote a healthy smooth skin.
6. Avocado for weight loss
Oleic acid is in high concentration in avocados which is good when you're looking to shed a few pounds. When combined with regular exercise and a healthy diet, eating avocados will help you feel full for longer periods of time.
Avocados have become a big part of our meals today, but keep in mind, concerns have been raised on how much avocado is needed by the body. Most health experts agree that half an avocado is sufficient, however, this depends on your level of activity and your diet.
---