The 7 Heart-Healthy Foods You Need to Eat + Heart-Healthy Diet Tips
7 minute read
---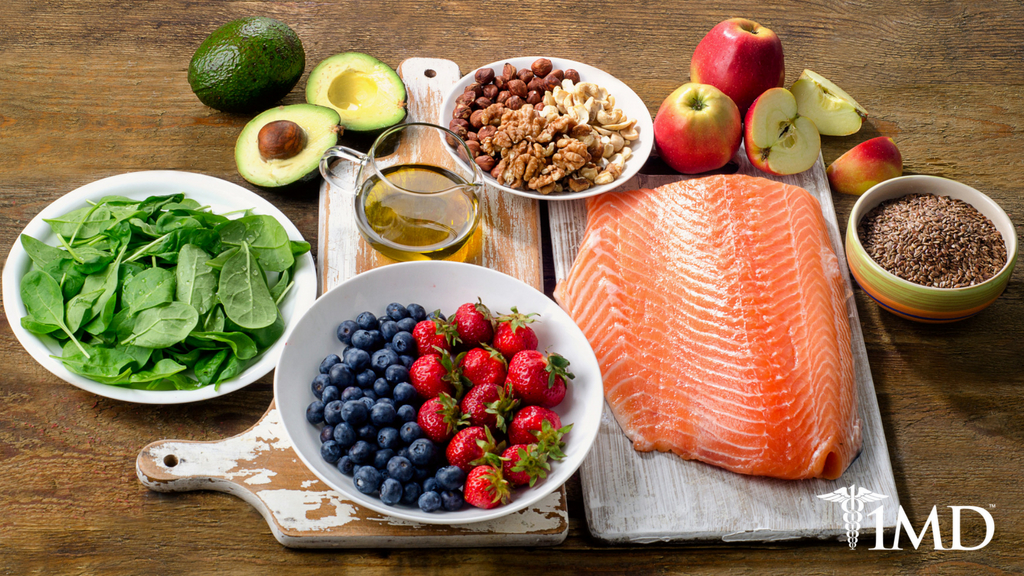 Heart
It's no secret that your nutrition can have a huge effect on your heart health. We all know the dangers of high sugar and high cholesterol foods. These foods can do significant damage to your arteries and other crucial parts of the cardiovascular system.
Heart disease is one of the leading causes of death in the world, so it's important to keep heart health in mind as you decide what you're going to eat each week.
But it can be hard to know which foods really are good for you, and which are bad. Keeping it all straight can be a lot to handle, especially now that there is more information available than ever before.
With that in mind, it's time to take some of the mystery out of this process. This list of the 7 best heart-healthy foods will give you some guidelines you can follow, so your next trip to the grocery store won't be quite as daunting.
Avocados
This green superfood is growing in popularity every day it seems, and for good reason. They're one of the best foods for your heart, because they are loaded with helpful nutrients.
| Related: Try an Easy Keto Breakfast With These Spicy Avocado Eggs |
One of the great components found inside avocados is omega-3 fatty acids. These "good fats" are a great source of natural energy for your body. These omega-3s are the same reason why many people take daily krill oil supplements to improve their heart health.
Avocados are delicious in a variety of meals, including guacamole, tacos, and other Mexican staples. They also go great with salads, quinoa, and breakfast.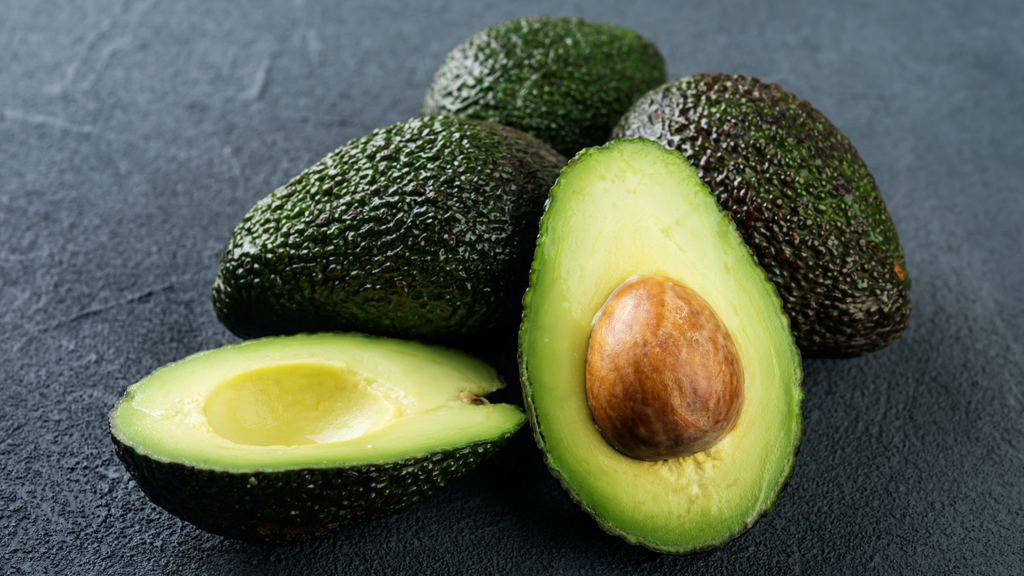 In addition to being great for heart health, avocados also offer a wide range of additional health benefits. For example, they contain high amounts of potassium, which is great for strong bones.
Whether you eat them by themselves, on a piece of toast, or in a delicious Tex-Mex breakfast, avocados are one food you should add to your diet immediately if you want to help boost your heart health.
Walnuts
If you're looking for a great way to add a little crunch to a salad or yogurt, walnuts are a delicious option that can really "supercharge" your body's health. Walnuts, like avocados, are loaded with omega-3 fatty acids and other good fats, which makes them a potent heart health helper in their own right.
| Related: How the Omega-3s in Krill Oil Can Save You From Stroke |
Also like avocados, walnuts are good for more than just heart health. They are chock full of vitamins and minerals, including vitamin E.
Vitamin E is a powerful antioxidant that can help protect your body against dangerous disease-causing particles known as "free radicals." These particles can be especially difficult to avoid, as they occur in everything from household cleaning products to common air pollutants.
Fish
Most people are aware that fish is good for you, but many people aren't exactly sure why. Well, one of the reasons for their heart health benefits is that certain fish, especially salmon, are full of those beneficial omega-3 fatty acids. Not only will this help your heart, it will also boost your brain health and keep your cognition running smoothly.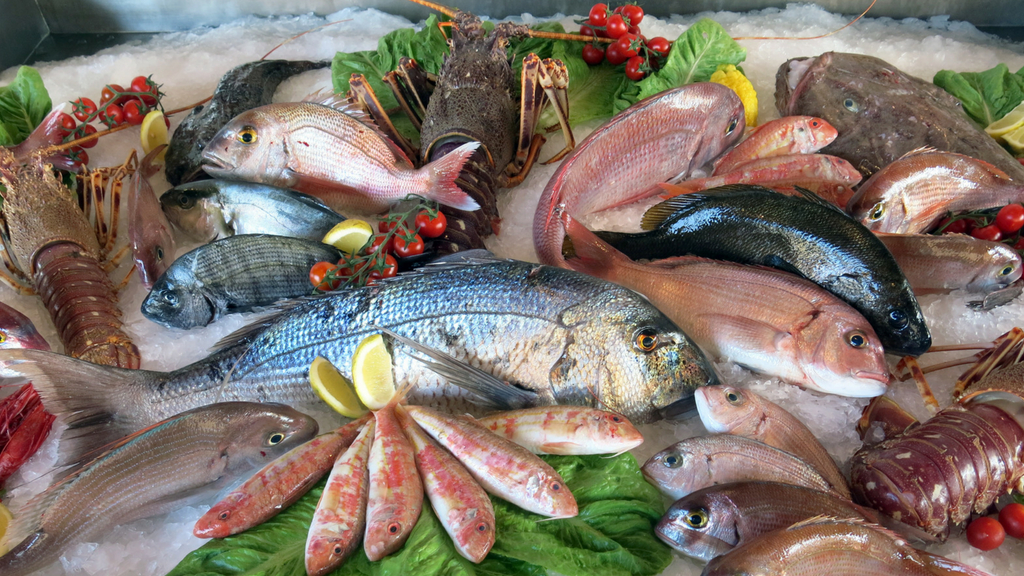 | Related: Getting the Vitamin D You Need Safely From the Sun |
Plus, fish is loaded with vitamin D, which is crucial for your skin and bones. If you haven't been getting enough vitamin D via sunlight, or if you're looking for a good hearty meat you can add to your diet that won't upset your heart health, try introducing fish into your regular meal plan.
Leafy Greens
Dark, leafy green vegetables are well-known health boosters. The reasons for this are numerous, but one in particular could be the fact that leafy green veggies are commonly rich in polyphenols.
Polyphenols are a powerful "super compound" discovered fairly recently. These potent molecules can help with everything from heart health to your energy levels.
Polyphenols help fight fatigue and low energy by assisting the "good" bacteria that live in your digestive tract. And like antioxidants, they also help fight against free radicals, which make them a powerful ally when it comes to protecting your heart health.
Berries
Blueberries, raspberries, strawberries, they're all loaded with health benefits because berries are typically full of antioxidants. As mentioned before, antioxidants help protect your body from particles that can cause disease.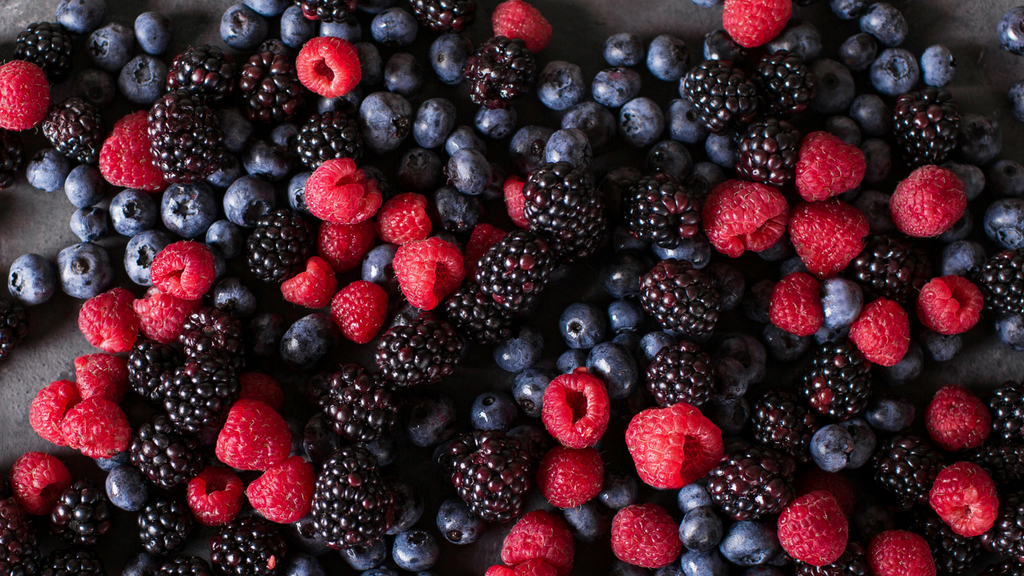 In addition to antioxidants, many berries contain a high dose of polyphenols, just like leafy green vegetables. So if you want a healthy snack with a bit of a sweet kick to it, put down the sugary treats and pick up a fistful of brightly colored berries.
Fibrous Foods
Another thing to look out for when searching for heart-healthy foods is the amount of fiber that's present in a given food. High-fiber foods like celery and oats are great for your heart because they can help keep your cholesterol levels in good working order.
| Related: Fiber-Packed Celery, Fennel, and Apple Salad |
We may not think of fibrous foods as particularly tasty, but once you consider the benefits they can bring to your heart health, it's clearly a good idea to add them to your diet.
Whole Grains
Grains that contain bran, germ, and endosperm are called "whole grains." These grains are especially good for your health because of the minerals and nutrients that are present within them.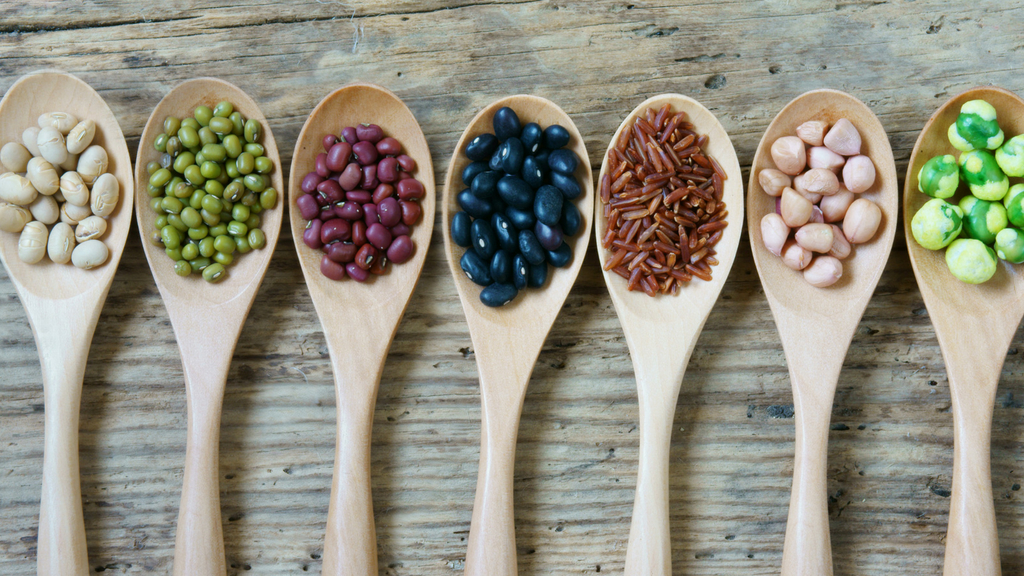 Some of these helpful nutrients include vitamin B, fiber, iron, and magnesium. Scientific studies have even shown that a diet high in whole grains could help decrease your risk of cardiovascular disease.
The Bottom Line
So, now you know what to look for when you're at the grocery store and need to pick up some heart-healthy foods. If you keep this list in mind, you can start making meals that contain one or more of these foods.
When you eat foods that are good for your entire body, you'll feel much better than you would on a diet of salty snacks and sweets. It may be tempting to reach for the junk food aisle, but follow this list instead, and your heart will thank you.
---