A Balanced Diet Is Easy With These Simple Instant Pot Short Ribs
7 minute read
---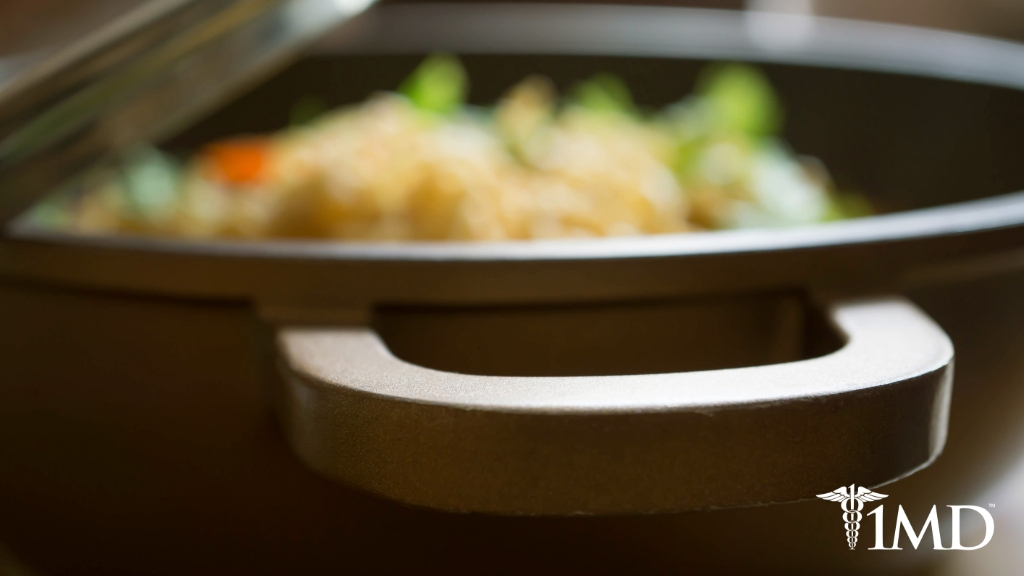 Nutrition
The most important thing to remember when eating is to keep your diet balanced. Your health depends on getting nutrition from multiple healthy sources.
Cutting back on processed foods and opting instead for lean proteins, fresh fruits and vegetables, and whole grains is the number one way to achieve great health. And with an Instant Pot, you can make a variety of delicious and nutritious meals in minutes.
With Color Comes Great Nutritional Value
Vegetables are an important part of a balanced diet as they are full of essential nutrients that your body needs. The recipe above contains two of the most beneficial vegetables out there; sweet potatoes and spinach. Beyond adding color to your meal, these two vegetables add a host of nutrients and health benefits you will be thankful for.
Digestive Health
Sweet potatoes are full of fiber, especially the skin. Fiber helps to promote smooth and healthy digestion and prevents common digestive issues like constipation and irritable bowel syndrome. It is well known how helpful sweet potatoes can be.
Spinach contains beneficial compounds that protect the mucus lining your intestines. This protection is useful in the inhibition of inflammation and also prevents the development of ulcers.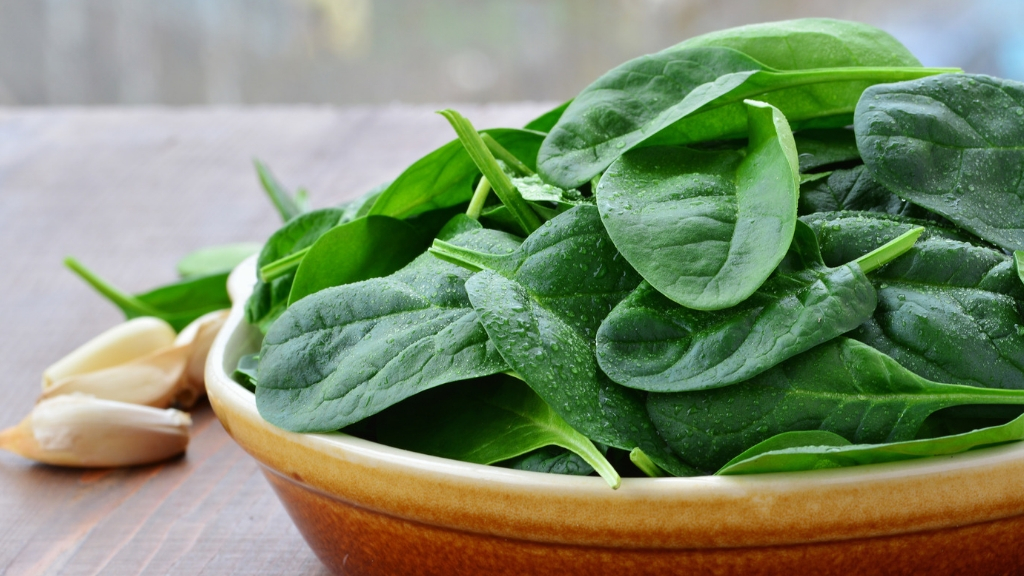 Heart Health
The fiber in sweet potatoes also helps to lower cholesterol which can protect your heart. High cholesterol leads to clogged arteries, which can raise blood pressure and damage blood vessels.
Both spinach and sweet potatoes contain potassium, which works with sodium to balance blood pressure. The folate in spinach also helps to promote healthy blood flow and reduces strain on the heart, while the lutein helps to reduce atherosclerosis which can cause heart attack and stroke.
Immunity Booster
The high antioxidant content of sweet potatoes helps to prevent the damage of free radicals. Oxidative damage contributes to the development of many serious diseases, and sweet potatoes can help your immune system to fight this. Sweet potatoes also contain compounds that stimulate your immune system to make cells that fight infection and disease. Spinach is a full of powerful anti-inflammatory compounds that prevent systemic inflammation which can lead to serious disease.
Blood Sugar Management
The fiber content slows digestion and helps with blood glucose level management. It also promotes feelings of fullness, so you can avoid snacking on potentially unhealthy snacks without as much craving.
Eating sweet potatoes regularly has been shown to reduce the risk of diabetes and helps to maintain healthy blood glucose levels in diabetics.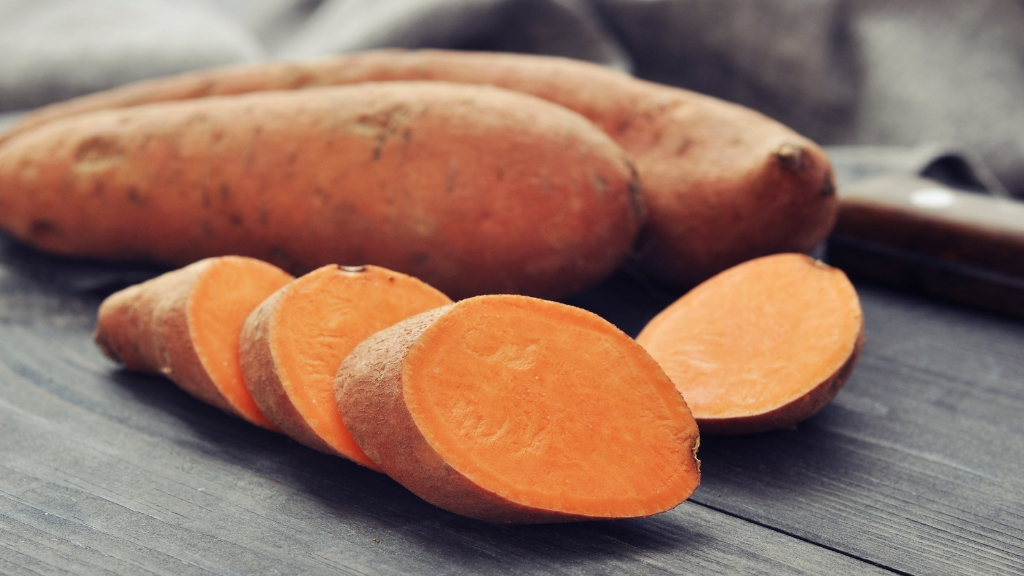 Better Metabolism
Spinach is full of protein that can be broken down into important amino acids your body needs. In fact, spinach contains more protein that most other vegetables, making it ideal for your metabolism.
Bone and Muscle Strength
The vitamin K content in spinach helps you to retain calcium within your bones, which prevents bone deterioration. The manganese, copper, and zinc in spinach help to build strong bones and prevent osteoporosis. CoQ-10 is a potent antioxidant in spinach that boosts muscle health which supports healing after exercise or injury and promotes overall muscle strength.
Eye Health
Powerful carotenoids called lutein, beta-carotene, and zeaxanthin are found in sweet potatoes and work to support eye health and vision. Spinach also helps to support eye health thanks to the beta-carotene and lutein it also contains.
Spinach also inhibits inflammation that can cause eye puffiness and irritation. Compounds found in both sweet potatoes and spinach have been found to protect your eyes from age-related conditions like macular degeneration and can even protect against cancer.
Brain Booster
Choline and manganese are two important brain-boosting minerals found in sweet potatoes. Choline plays a role in brain growth and development as well as the production of neurotransmitters that relay messages between brain cells.
Manganese helps to move electrical impulses quickly through your body. The high antioxidant content in spinach has been proven to support brain health and influence cognitive function. The folate found in this leafy green also helps to prevent neurodegenerative diseases like Alzheimer's.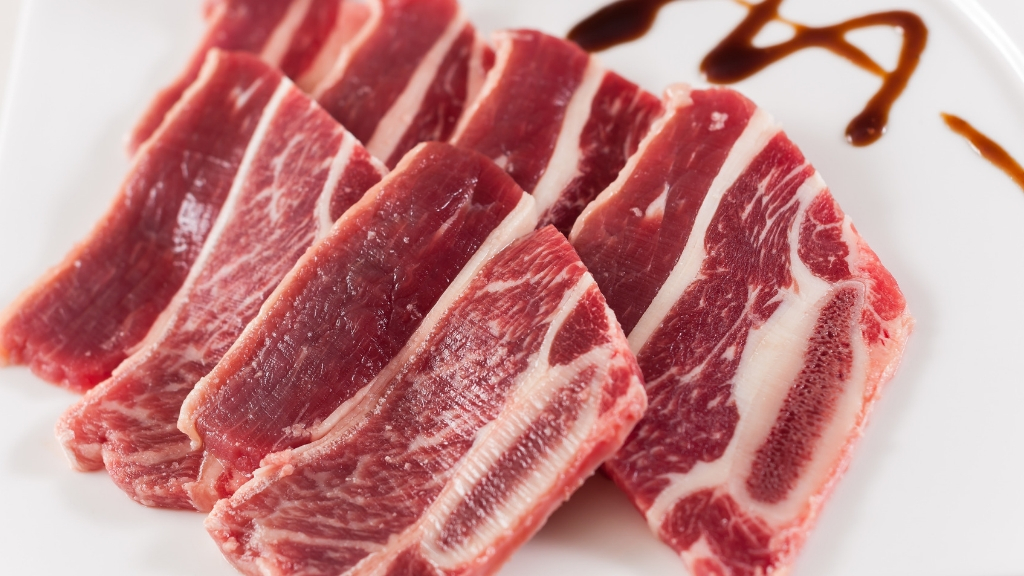 ---
Ingredients
3 pounds bone-in beef short ribs (about 2 inches thick)
1.5 teaspoons salt
1 tablespoon avocado oil
4 cloves garlic, sliced
1 tablespoon tomato paste
2 cups beef bone broth
8 ounces frozen spinach
2 sweet potatoes, peeled and cut into 1-inch pieces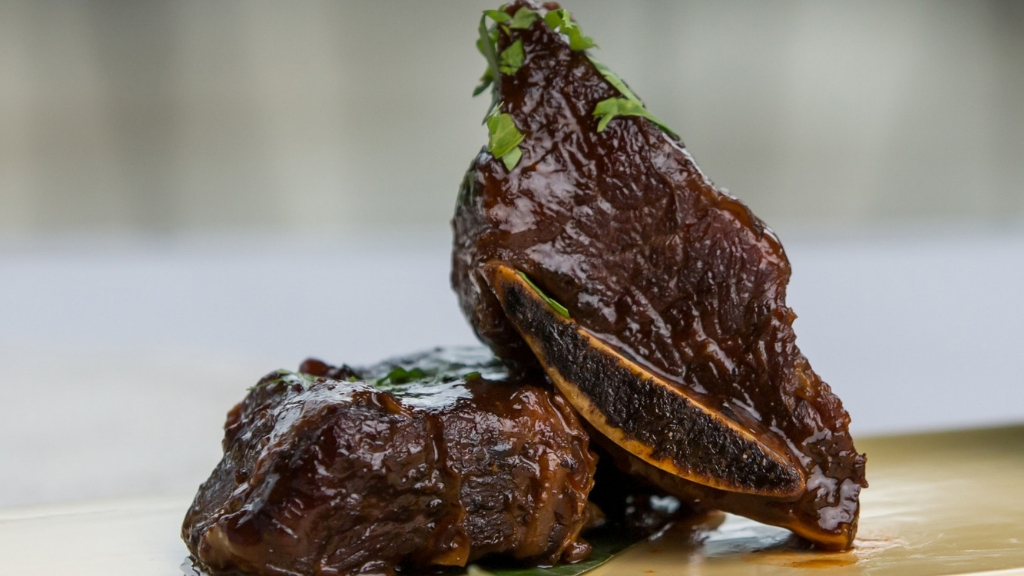 Directions:
1. Season the ribs with salt. Select the sauté setting on the Instant Pot and add oil. Sear the ribs for about 2 minutes per side. This will have to be done in batches since all the ribs won't fit in the pot at once.
2. In a small bowl, whisk together the tomato paste and bone broth. Set all the browned short ribs aside on a plate and pour the bone broth and tomato paste into the pot.
3. Add the garlic cloves, than add the short ribs. Secure the lid and make sure the pressure release valve is set to "sealing." Select the "manual" setting and set the cooking time for 25 minutes on high pressure. After 25 minutes, quick release by moving the pressure release valve to "venting" and remove half of the ribs and liquid from the pot.
4. Put this half of the ribs and liquid in a food storage container to use for another meal. Add the spinach and sweet potatoes to the Instant Pot with the remaining short ribs and liquid. Mix well so the meat, potatoes and spinach are mostly covered with liquid. Secure the lid and select the "manual" setting. Cook for 5 minutes on high pressure. Use a knife to slice/shred the meat from the bones, and then serve the short rib meat in bowls with the sweet potatoes and spinach.
The Bottom Line
Vegetables like sweet potatoes and spinach are important to your health. A good rule to follow when it comes to healthy eating is that the more colors you have, the more nutrients you get.
Vegetables come in every color, each full of their own health benefits. Throw some in your Instant Pot today with a meat of your choice, and enjoy a delicious, nutritious, and balanced meal as well as better health.
---