Pumpkin Pie Oatmeal Recipe & 10 Other Ways To Cook Pumpkin
21 minute read
---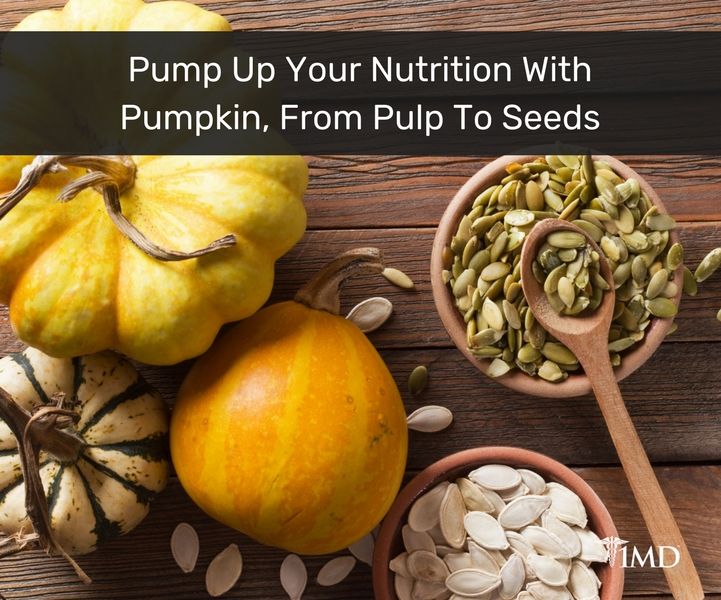 Nutrition
Pumpkin is the superstar of fall, carved as a jack o'lantern and used in cuisines throughout the world. The winter squash is also a nutritional powerhouse, low in calories and high in the antioxidant beta-carotene, which converts to vitamin A in the body.
Vitamin A/Beta-Carotene
Actually a group of fat-soluble retinoids, vitamin A supports the immune system, vision, reproduction, and cellular messaging, as well as the functioning and maintenance of various organs, including the heart, lungs, and kidneys. The form of vitamin A in pumpkin is provitamin A carotenoids or beta-carotene, which give the squash its hue. The body converts these plant pigments to usable vitamin A.
Vitamin K
Related to the cucumber and melon families, pumpkin clocks in at just 49 calories per cup and contributes 49% of the RDI for vitamin K, a fat-soluble essential nutrient that is not manufactured by the body.
This vitamin regulates blood clotting and helps to move calcium throughout the body. Its role in calcium transportation may also support bone health, reducing bone loss and risk for fractures, as well as preventing calcification of arteries.
Vitamin C
One cup of pumpkin contains 19% of the RDI for vitamin C, a water-soluble vitamin that is essential, meaning the human body is incapable of manufacturing it. The vitamin is needed for the biosynthesis of collagen, L-carnitine, and various neurotransmitters. Collagen is an important part of the connective tissues.
Vitamin C is also an antioxidant, working with other antioxidants to possibly prevent oxidative stress. The vitamin supports immune health and improves the absorption of plant-based iron.
| Related: The Miracle Mineral That Can Radically Reduce Anxiety |

Additional Nutrients
♦ Potassium
♦ Copper, manganese, riboflavin
♦ Vitamin E
♦ Iron
♦ Niacin, pantothenic acid, vitamin B6 and thiamin
Health Benefits
Vision
There's truth to the popular myth that carrots are good for your eyes, aside from rabbits never wearing glasses. Like carrots, pumpkin is high in beta-carotene, which helps the retina absorb light. Additional nutrients in pumpkin may provide protection against age-related macular degeneration.
Metabolic Syndrome
Beta-carotene may decrease risk of metabolic syndrome, associated with excess fat concentrated in the abdomen. Symptoms include hypertension, insulin resistance, and elevated triglycerides, all of which raise risk for cardiovascular disease and diabetes.
The fiber in pumpkin may also aid in weight control, which is a factor in metabolic syndrome. Pumpkin's fiber content, as well as low sugar and calorie content, may curb hunger. Fiber slows down the digestive process and the rate of glucose absorption. This helps to stabilize blood glucose, crucial for weight loss because blood glucose triggers insulin production and fat storage.
| Related: 5 Incredible Lifestyle Changes To Reduce Your Cholesterol |
Cardiovascular Health
Canned pumpkin, which is more concentrated than fresh, packs in about 7 grams of fiber or 28% of the daily value. Fresh cooked pumpkin delivers over 2.7 grams. The squash is especially rich in soluble fiber, which helps reduce cholesterol, much like oatmeal.
Soluble fiber may bind with the cholesterol particles in the digestive tract to move them out of the body before they are transported to the arteries. Research studies have demonstrated that the addition of fiber to the diet has been associated with a reduction in both the systolic and diastolic blood pressure. Systolic, the top number, represents the pressure in your arteries during contraction; diastolic, the bottom number, is blood pressure between beats.
Immune System Support
Pumpkin's beta-carotene, converted to vitamin A, may assist the body in defending against infections. Vitamin A may also boost the intestinal lining's resistance to pathogens. Additional nutrients in the squash, including vitamins C and E, as well as iron and folate, provide extra support.
Pumpkin Pie Oatmeal Recipe
Time: 15-20 minutes
Serves: 2
Ingredients
2 cups coconut milk
2/3 cups steel cut oats
1/2 cup pumpkin puree
1/2 tablespoon chia seeds
1/2 teaspoon vanilla extract
Pinch sea salt
1/2 teaspoon cinnamon
1/4 teaspoon ginger
1/8 teaspoon nutmeg
Directions
1. In a medium-sized pot, bring coconut milk to low boil.
2. Add oats and turn down to simmer.
3. Add pumpkin puree and chia seeds; continue to simmer for 5-7 minutes.
4. Add vanilla, salt, cinnamon, ginger, and nutmeg.
5. Simmer for 5 to 7 additional minutes or until oats are cooked thoroughly.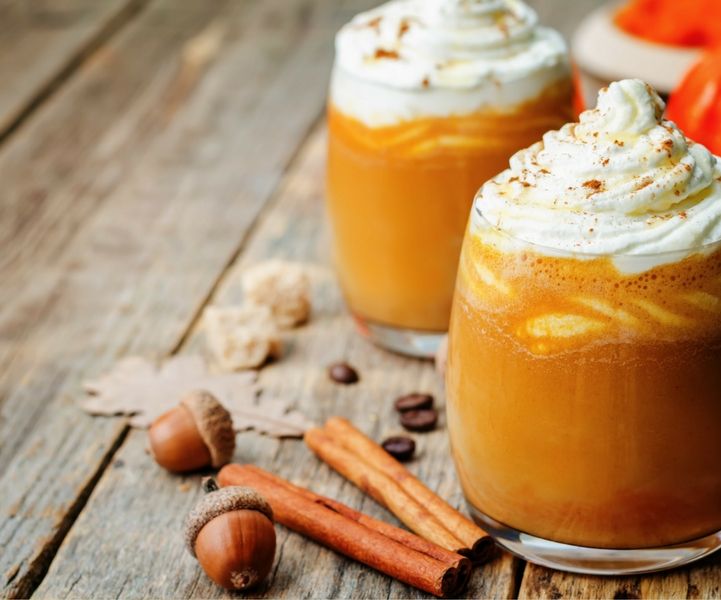 Vegan Pumpkin Spice Latte
Ingredients
1 cup almond milk
1 cup hot brewed coffee
2 tablespoons pumpkin puree
2 tablespoons maple syrup (or sweetener of choice)
1/2 teaspoon pumpkin pie spice
Pumpkin Spice: 1/4 teaspoon of ground cinnamon, an 1/8 teaspoon of ground ginger, and a pinch of ground nutmeg to replace the 1/2 teaspoon called for in this recipe.

Directions
1. Combine all of the ingredients in a high-speed blender, and blend until smooth and creamy. (Or you can simply whisk the ingredients together in a pan over medium heat on the stove-- use a whisk to combine well!)
2. Adjust flavor to taste, and serve warm. A high-speed blender should keep the contents hot enough to serve immediately, but if you're using a traditional blender, you may want to transfer the contents to a saucepan and warm over the stove top before serving.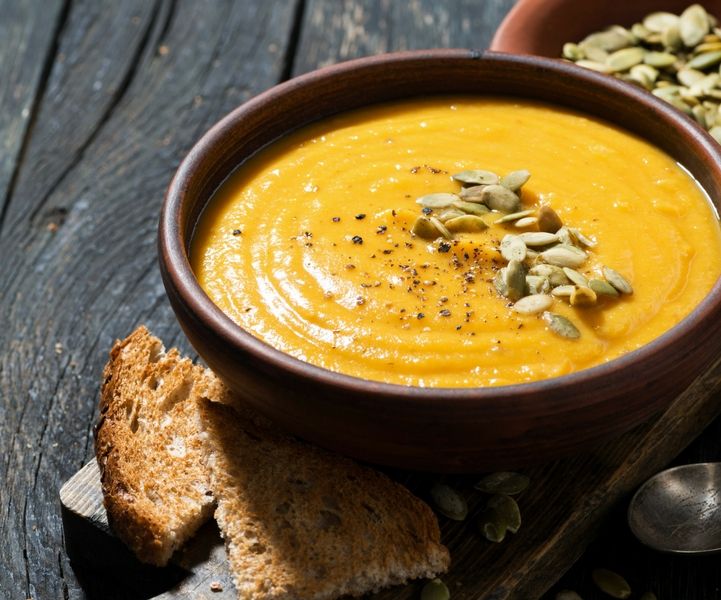 Creamy Roasted Pumpkin Soup
Prep Time: 15 minutes
Cook Time: 70 minutes
Serves: 4-6 bowls
Ingredients
4 tablespoons olive oil, divided
One 4-lb. sugar pie pumpkin
1 large yellow onion, chopped
4 large or 5 medium garlic cloves, pressed or minced
1/2 teaspoon sea salt
1/2 teaspoon ground cinnamon
1/2 teaspoon ground nutmeg
1/4 teaspoon cloves
Small dash cayenne, optional
Freshly ground black pepper
4 cups (32 ounces) vegetable broth
1/2 cup full fat coconut milk or heavy cream
2 tablespoons maple syrup or honey
1/4 cup pepitas (green pumpkin seeds)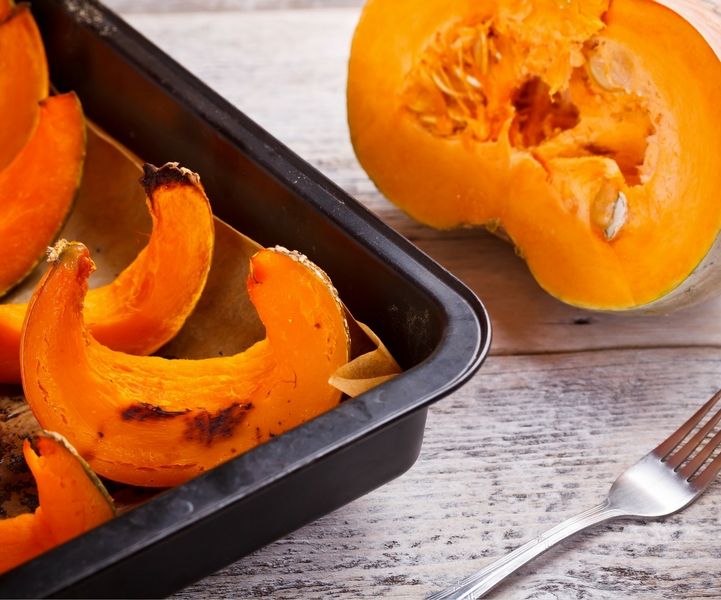 Directions
1. Preheat oven to 425°F and line baking sheet with parchment paper.
2. Halve pumpkin and scoop out seeds. Halve again to make quarters. Roast the seeds, if you'd like, for another time.
3. Brush or rub 1 tablespoon olive oil over flesh of pumpkin and place quarters, cut side down, on baking sheet. Roast 35 minutes or longer, until orange flesh can be pierced easily with a fork. Set aside to cool for a few minutes.
4. Heat remaining 3 tablespoons of olive oil in a large Dutch oven or a heavy bottomed pot over medium heat. Once the oil is sizzling, add onion, garlic, and salt to pan. Stir to combine and stir occasionally over heat until onion is translucent, about 8-10 minutes.
5. In the meantime, peel off pumpkin skin and discard skin. Add pumpkin flesh, cinnamon, nutmeg, cloves, cayenne pepper (optional),, and a few twists of black pepper. Use your stirring spoon to break up the pumpkin a bit.
6. Pour in the broth and bring the mixture to a boil. Reduce heat and simmer for about 15 minutes to meld flavors.
7. While soup is heating, toast pepitas in a medium skillet over medium-low heat, stirring frequently, until fragrant, golden, and making little popping sounds. Transfer to bowl to cool.
8. Once pumpkin mixture is done cooking, stir in coconut milk or heavy cream and syrup or honey. Remove from heat and let cool slightly. You can use an emulsion blender to blend in the pot or you can use a stand blender for creamier results, working in batches, being careful not to add past fill line.
9. Transfer puréed soup to a serving bowl and repeat with remaining batches. Taste and adjust seasoning and coconut milk, if necessary. Add more coconut milk for creamier flavor or more maple syrup to make it sweeter.
10. Ladle into individual bowls. Sprinkle pepitas over soup and serve. Cool leftover soup completely before transferring into a storage container. Will keep in refrigerator for up to four days. Soup may also keep in freezer for up to 3 months.
Note: If you prefer, you can substitute two 14-ounce cans of pumpkin purée and skip roasting directions. Add instead of roasted pumpkin.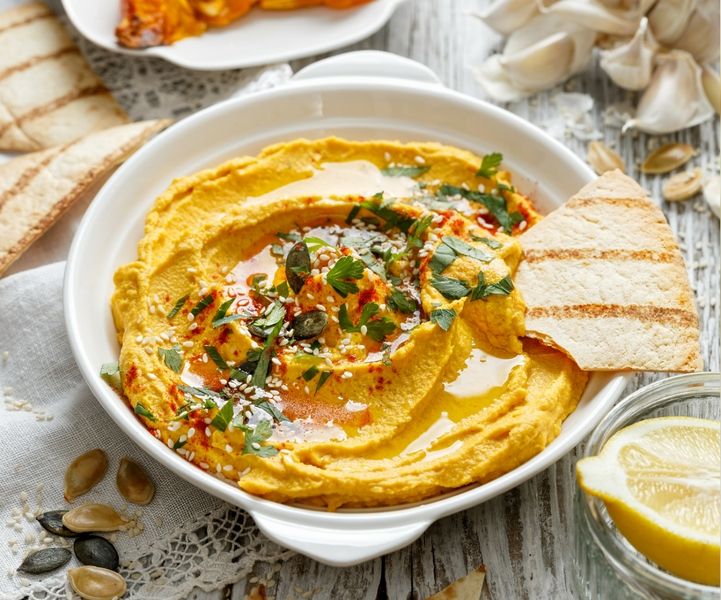 Creamy Pumpkin Parmesan Dip
Time: 10 minutes
Yields: 1 3/4 cup dip
Ingredients
1 garlic clove, minced
8 ounces cream cheese, softened
3/4 cup pure pumpkin puree
3/4 cup shredded Parmesan cheese
1 teaspoon finely chopped fresh sage
1/4 teaspoon ground black pepper
1/4 teaspoon paprika
Crackers or pita chips, for serving
Directions
In medium bowl, whisk garlic, cream cheese, pumpkin, Parmesan cheese, sage, pepper and paprika until very well combined. For best flavor, refrigerate 1 hour or up to 3 days. Serve with crackers or pita chips.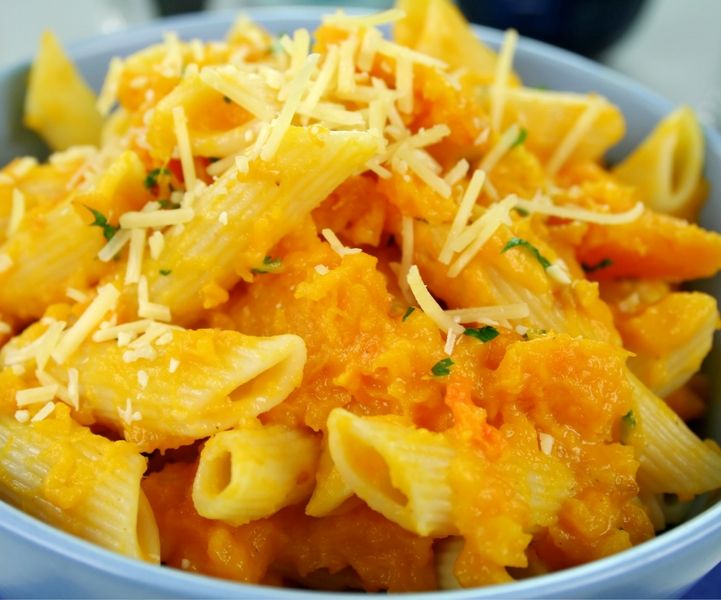 Creamy Pumpkin Pasta
Serves: 4
1 tsp. olive oil
½ Tbsp. unsalted butter
1 onion, diced
2 garlic cloves, minced
1 cup pumpkin puree
2 cups fat-free evaporated milk
1 tsp. salt (or more to taste)
½ tsp. cracked black pepper
â…› tsp. nutmeg
â…› tsp. cinnamon
pinch of cayenne pepper, if desired
¼ cup finely shredded Parmesan cheese, plus more for serving
1 lb. whole wheat linguine, or other favorite pasta/zucchini noodles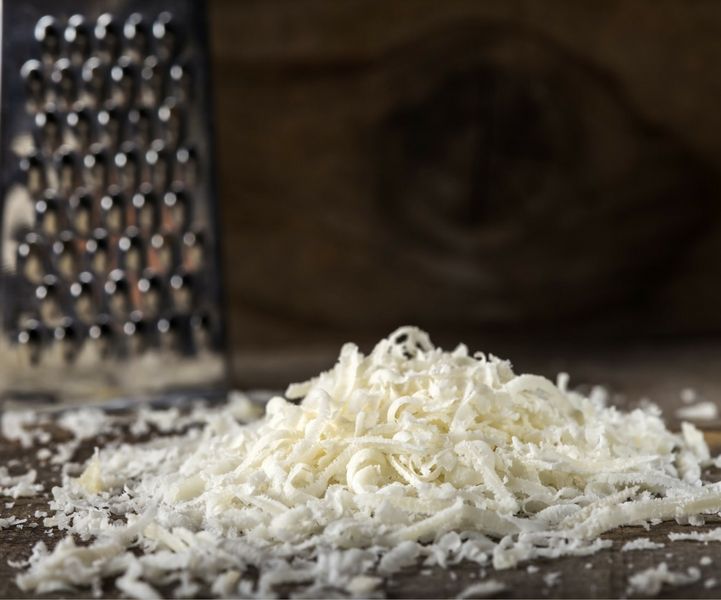 Directions
1. In a skillet, melt butter in olive oil over medium heat. Add onion and stir until translucent. Add garlic and stir until fragrant.
2. Pour onion and garlic mixture into a blender.
3. Add pumpkin, 1½ cups evaporated milk, ¾ tsp. salt, pepper, nutmeg and cinnamon (and cayenne if desired).
4. Blend until smooth. If too thick, continue adding evaporated milk until consistency desired. Taste and add any extra salt or seasonings.
5. Pour mixture back into skillet and heat over medium until bubbling. Cook until sauce is the thickness preferred.
6. Add in parmesan cheese and let melt. Add in cooked and drained pasta. Toss to coat. Serve with extra Parmesan cheese.
Pumpkin Butter Pumpkin Loaf
Time: 1 hour
Ingredients
1 1/2 cups flour
1/2 cup brown sugar
1/2 cup granulated sugar
1 teaspoon baking soda
1 teaspoon pumpkin pie spice
1/2 teaspoon salt
2 eggs
1 cup pumpkin puree
1 1/2 cup pumpkin butter
2 tablespoons butter, melted
1 teaspoon vanilla extract
Directions
1, Preheat oven to 350°F. Line a loaf pan with cooking spray.
2. Combine flour, sugar, baking soda, pumpkin pie spice, and salt in a bowl. Stir a few times to incorporate.
3. Add in eggs, pumpkin puree, pumpkin butter, melted butter, and vanilla extract to dry ingredients. Stir 10-15 times to blend.
4. Pour batter in loaf pan and bake for 45-55 minutes or until a toothpick comes out clean in the middle. Let rest a few minutes before serving.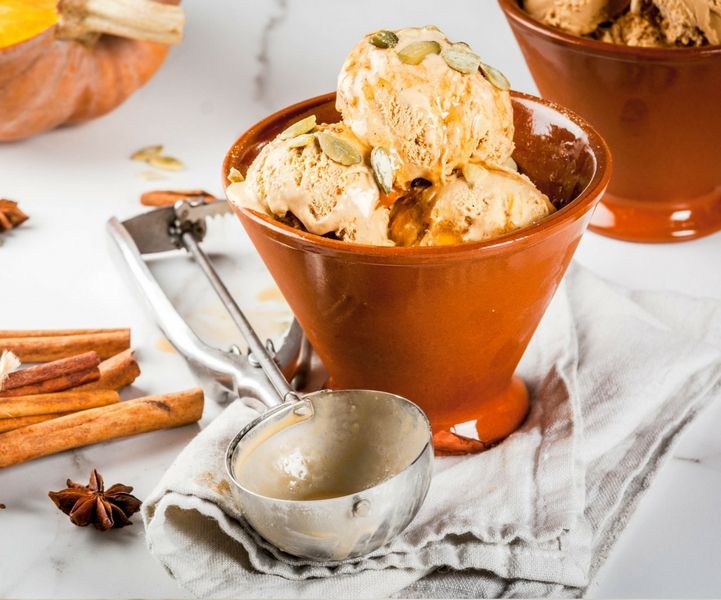 Instant Pumpkin Ice Cream
Ingredients
1 cup pumpkin puree
1 banana, peeled, very ripe
1/2 cup coconut milk
2 tablespoons Grade B maple syrup or honey
1 teaspoon pumpkin pie spice
Directions
1. Fill an ice cube tray evenly with the pumpkin puree, making about 7-8 cubes.
Cover tightly with plastic wrap to avoid freezer burn.
2. Place the banana in a Ziploc bag and place it and the ice cube tray in the freezer overnight.
3. Remove the cubes from the tray and let them sit in a bowl on the counter for 10 minutes.
4. Remove the banana from the bag and place it and the rest of the ingredients in a food processor or blender.
5. Blend until smooth, stopping to scrape down the sides if needed. If you have an older food processor or blender, you may need to wait a little longer to let the frozen items thaw a bit before it will be able to process for you.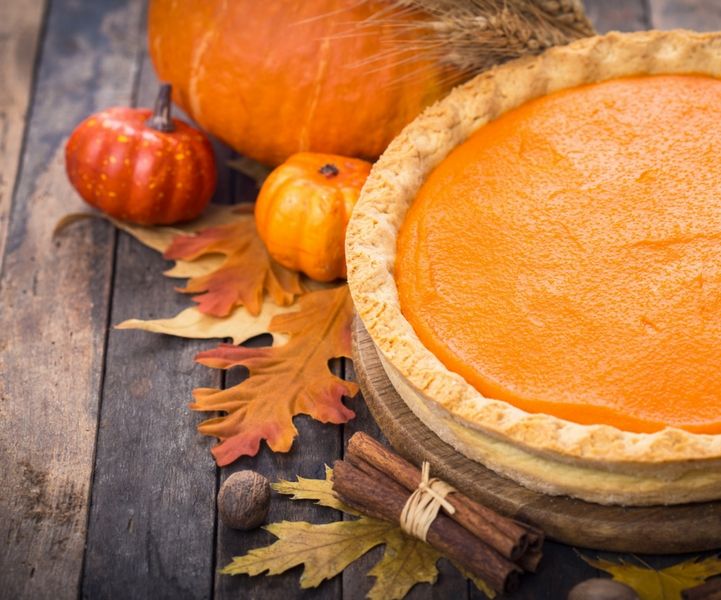 Healthy Pumpkin Pie
Total Time: 45 minutes
Yield: 1 pie
Ingredients
1 can (15-ounce) pumpkin puree
1 (13.5 ounce) can full-fat coconut milk
1/4 cup rolled oats
2 tbsp ground flax
1/3 cup coconut sugar or brown sugar
Pinch pure stevia or 2 tbsp extra brown sugar
2 tsp cinnamon
1 tsp pumpkin pie spice
1/2 tsp salt
1 tbsp pure vanilla extract

Directions

1. Preheat oven to 400°F. Blend all ingredients together until smooth, then pour into a prepared pie crust (such as the recipe below) in a 10-inch round pan.
2. Bake 27 minutes (it will still be underdone after this time but let it cool, then refrigerate at least 5 hours uncovered for the pie to thicken and "set."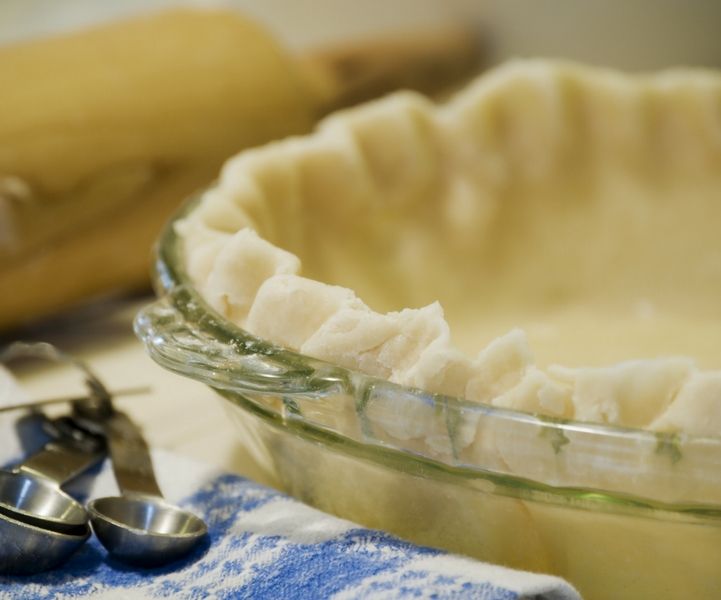 Crust Recipe
1 1/2 cups whole wheat pastry flour or all-purpose flour
1 tsp salt
1/3 cup sugar of choice
1/2 cup canola or vegetable oil
2-4 tbsp water
1. Preheat oven to 200°F. In a large mixing bowl, combine all dry ingredients.
2. Add oil and stir. Add water as needed until it just sticks together but is not gummy.
3. Press evenly into a 10-inch pie pan. Put the crust in the oven and immediately increase the temperature to 350 F. (The crust will rise, so either use pie weights during baking or just press the pie crust back down afterwards.) Bake 15 minutes. Let cool.
Roasted Pumpkin Seeds
Ingredients
1-1/2 cups raw pumpkin seeds
2 teaspoons olive oil
1/2 teaspoon garlic salt, plus additional if desired
Non-stick cooking spray
Directions
1. Remove seeds from your pumpkin and place in a colander. Place colander in your sink and rinse with water, removing as much of the stringy pumpkin guts as you can.
2. Pour seeds on to a rimmed baking sheet and allow to dry overnight. The following day, pick out any remaining pieces of pumpkin.
3. Preheat oven to 300°F. Spray a clean rimmed baking sheet with cooking spray.
4. Toss seeds in a bowl with the olive oil and garlic salt. Spread the seeds on the prepared baking sheet and bake for about 30 to 40 minutes or until golden brown.
5. Taste and season with additional garlic salt if desired.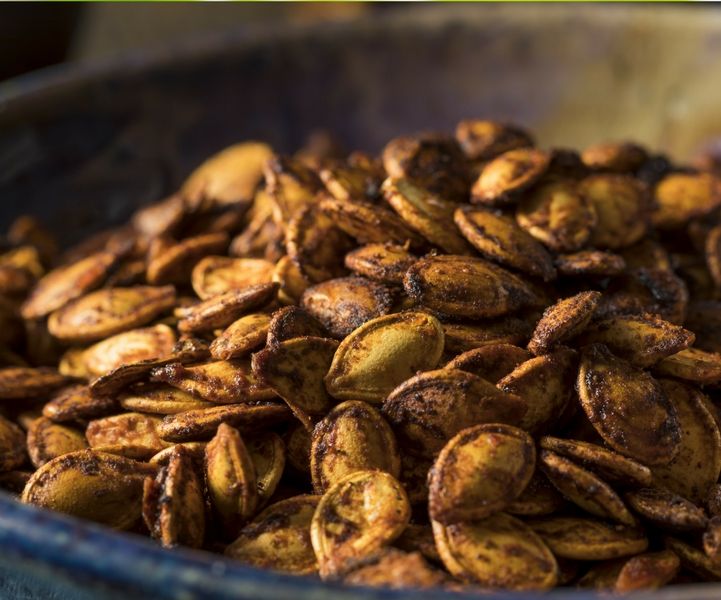 Spicy Pumpkin Seeds
Yields: 2 cups
Ingredients
2 cups fresh pumpkin seeds
2 tablespoons vegetable oil
1 teaspoon Worcestershire sauce
1/8 to 1/4 teaspoon hot pepper sauce
1/2 teaspoon salt
1/2 teaspoon paprika
1/4 teaspoon ground cumin
1/4 teaspoon cayenne pepper
Directions
1. In a small bowl, toss pumpkin seeds with oil, Worcestershire sauce and hot pepper sauce.
2. Combine the salt, paprika, cumin and cayenne; sprinkle over seeds and toss to coat.
3. Line a 15-in. x 10-in. x 1-in. baking pan with foil; grease the foil. Spread pumpkin seeds in pan.
4. Bake, uncovered, at 250° F for 45-50 minutes or until lightly browned and dry, stirring occasionally. Cool completely. Store in an airtight container.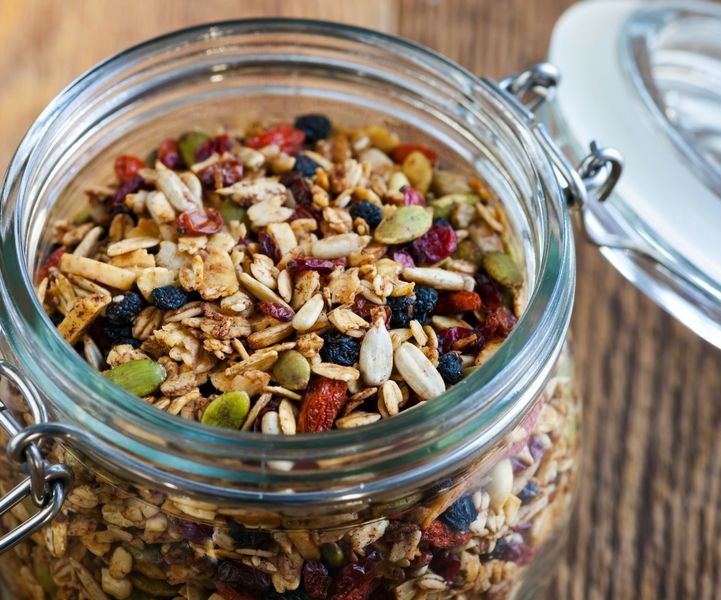 Pumpkin Spice Granola
Ingredients
2 cups old-fashioned oats (use certified gluten-free oats if making this GF)
1 cup raw pecan halves
1 cup raw pepitas (pumpkin seeds)
1/4 cup maple syrup
1/4 cup melted coconut oil
1/4 cup pumpkin puree
1 1/2 teaspoons pumpkin pie spice
1/4 teaspoon vanilla extract
1/2 teaspoon salt(optional)
1/2 cup shredded or shaved coconut (optional)
1/2 cup white or semisweet chocolate chips (optional)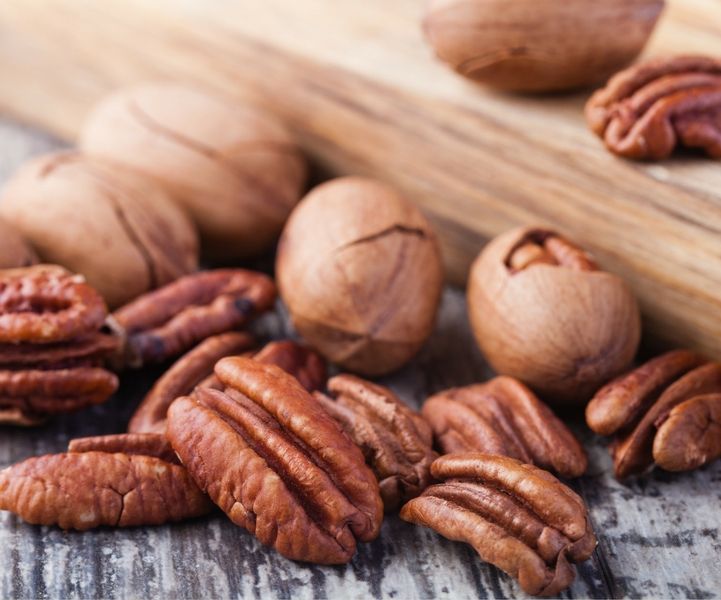 Directions
1. Heat oven to 350°F. Spray a large baking sheet with cooking spray, or line it with parchment paper.
2. Set aside. Combine the oats, pepitas and pecans in a large mixing bowl.
3. In a separate bowl, whisk together the maple syrup, melted coconut oil, pumpkin puree, pumpkin pie spice, vanilla extract, and salt together until smooth.
4. Pour the maple syrup mixture over the oats mixture, and toss until everything is evenly mixed.
5. Spread the granola mixture out evenly on a greased or parchment-lined baking sheet and bake for 15 minutes.
6. Remove from the oven and add in the coconut (if using) and give everything a good stir.
7. Return the granola to the oven and cook for an additional 10-15 minutes, or until the mixture is golden.
8. Remove and let the granola cool until it reaches room temperature. Stir in the chocolate chips (if using).
9. Serve immediately, or store in a sealed container for up to 2 weeks.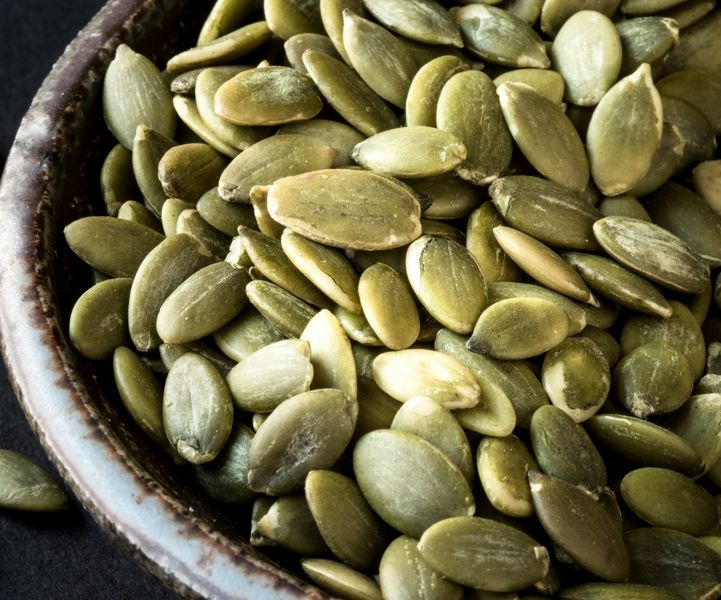 Don't Forget Pumpkin Seeds
These seeds are high in fiber, nutrients, minerals, and omega-3s. The fiber content means pumpkin seeds are low on the glycemic index scale, keeping blood sugar balanced. You won't feel as tempted by the donuts in the breakroom.
Cholesterol
An ounce of pumpkin seeds provides 7 grams of protein and 4 grams of monosaturated fat, as well as manganese (42% RDI), magnesium (37% RDI), and phosphorous (33% RDI). The seeds are a good source of phytosterols, which slow down the absorption of dietary cholesterol and cholesterol manufactured by the liver.
Urinary Tract Health
Pumpkin seeds and pumpkin seed oil may improve symptoms of prostate and urinary disorder, as well as lower risk for bladder and kidney stones, formed when certain minerals crystalize in the bladder or kidneys. In addition, pumpkin seed oil may help with overactive bladder in men with enlarged prostates.
Menopause
Pumpkin seed oil may help reduce low density lipoproteins (LDL) and boost high density lipoproteins (HDL) in postmenopausal women. Pumpkin seeds contain lignan, a phytoestrogen, which mimics or blocks the effects of the hormone.
Phytoestrogens may provide health benefits for women in perimenopause, menopause, and postmenopause but may be some risk. During perimenopause, the transition to menopause, a woman may experience symptoms including hot flashes (vasometer issues), mood swings, and decreased libido. Phytoestrogens may reduce hot flashes and other symptoms. In addition, these plant estrogens may help to support bone density in women who are post-menopause.
Phytoestrogens and Cancer
Including phytoestrogens like isoflavones from soy may lower risk for prostate, colon, gut, endometrial, and ovarian cancer. However, there is conflicting evidence about phytoestrogens and breast cancer. Further studies are needed.

The Bottom Line
Pumpkin, pumpkin seeds, and pumpkin seed oil provide numerous health benefits, from supporting cardiovascular and metabolic health to providing benefits to support weight loss. The fiber in pumpkin and pumpkin seeds helps to slow down digestion, possibly controlling blood glucose levels from eating, as well as weight.
The phytoestrogens in pumpkin seeds may provide many health benefits, including protection against certain cancers. However, more research is needed in the association between breast cancer and phytoestrogens. Pumpkin is an excellent source of beta-carotene, which may provide protection against certain cancers.
---
https://ods.od.nih.gov/factsheets/VitaminA-HealthProfessional/

https://www.healthline.com/nutrition/pumpkin-nutrition-review#section1

https://www.webmd.com/hypertension-high-blood-pressure/news/20050304/high-fiber-diet-may-fight-high-blood-pressure#1

http://www.eatthis.com/pumpkin-recipes-for-weight-loss/

https://www.ncbi.nlm.nih.gov/pubmed/23859042

https://www.healthline.com/nutrition/phytoestrogens

https://detoxinista.com/healthier-pumpkin-spice-latte/

https://www.fromvalerieskitchen.com/perfect-roasted-pumpkin-seeds/

https://www.tasteofhome.com/recipes/spicy-pumpkin-seeds

https://www.yummyhealthyeasy.com/creamy-pumpkin-pasta

https://chocolatecoveredkatie.com/2013/11/04/healthy-pumpkin-pie-recipe/