Recipe: Mushroom and Fig Stuffed Pork Tenderloin
8 minute read
---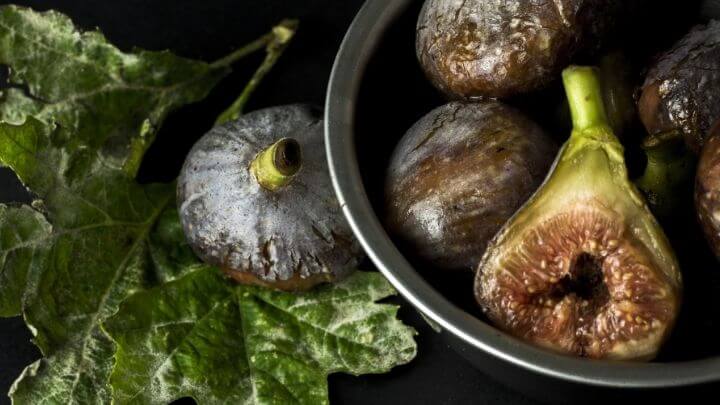 Nutrition
For most of us looking to get healthy and start maintaining a healthy lifestyle, increased protein in our diet is a good place to start. When it comes to getting more protein in your diet, the go-to food is meat, specifically poultry or beef.
With these being the top choices, it is likely that you will get tired of eating the same thing every day and night. The good news is that there is another option that people overlook: pork.
Pork not only contains protein, but it is also full of many essential nutrients.
Why You Need Protein
Protein is an important compound that plays essential roles in your health and well-being. Protein is a part of every cell in your body, and some body parts are made up almost entirely of protein, such as your hair and nails.
| Related: Naturally Delicious Paleo Cabbage Rolls (Golumbki) |
Protein is used by your body to build and repair tissues as well as make enzymes, hormones, and other essential chemicals. Your bones, muscles, skin, cartilage, and blood are made from protein building blocks.
It is essential to continually supply your body with protein.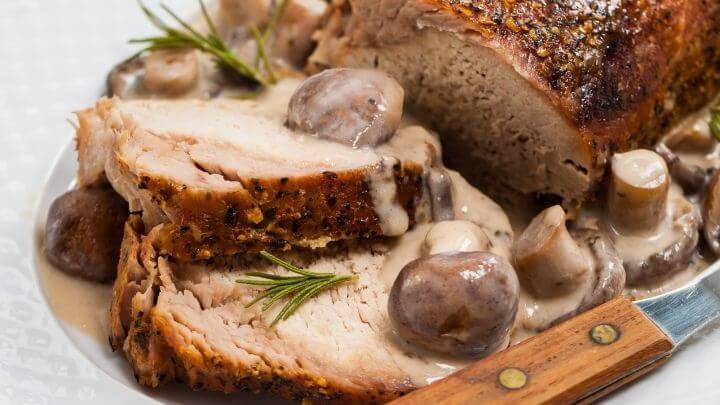 Protein-Filled Pork
As the meat that is too-often overlooked, pork is full of vitamins, minerals, protein, and amino acids. Some cuts of pork, such as the tenderloin, sirloin and loin chops, are actually healthier for you than chicken.
| Related: Vitamin-Packed Baked Chicken Fajita Roll-Ups |
Pork is often associated with fat and cholesterol because foods like ham and bacon come from the same animal. While it is true that fatty cuts and bacon are full of saturated fat that can clog your arteries, most of the meat from a pig is healthy for you.
The trimmed cuts of meat are even suitable for those following low-cholesterol or heart-healthy diets.
For those who do not yet consider pork to be part of their weekly menu, the health benefits listed below are just what you need to know:
♦ Pork contains a high quantity of vitamin B1, which is essential for the growth and repair of muscles and nerve tissues. These vitamins are also used for carbohydrate metabolism.
♦ Pork meat helps to keep bones healthy and strong as well as teeth.
| Related: Weight Training Essential for a Bone Strength Boost |
♦ Vitamin B6 is present in pork, which helps in the metabolism of fats, proteins, and carbohydrates, and allows for proper functioning of the nervous system.
♦ The presence of riboflavin helps maintain skin and repairs damaged tissues. It is also responsible for the extraction of energy from your food.
♦ Pork meat (so long as it is the lean cuts) helps the production of red blood cells.
♦ The iron content in pork enhances production of energy and is in a form that is easily absorbed by the body.
♦ Zinc helps to boost the immune system and improves body resistance against many diseases.
♦ Pork is an important source of protein and amino acids, which are vital for your overall health and wellbeing.
♦ Pork contains antioxidants that are good for your skin, bones, nervous system and mental health, helping boost cognitive performance.
| Related: Why the Health-Boosting Purslane Is More Vegetable Than Weed |
If pork is a new food item to your menu, there are many new and exciting recipes out there for you to try. Below is a great Paleo meal that delivers an abundance of protein as well as essential nutrients for your health.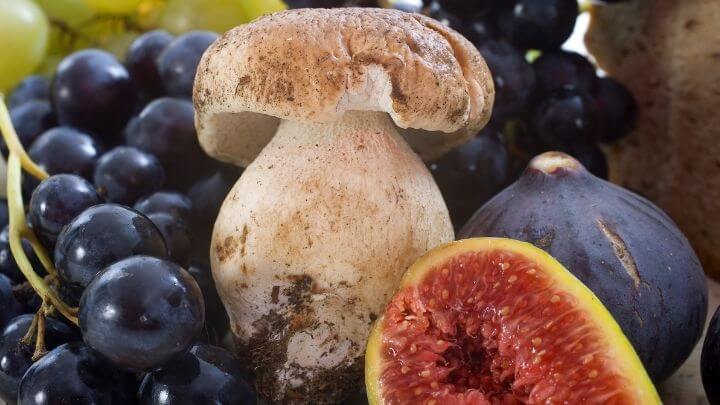 ---
Mushroom and Fig Stuffed Pork Tenderloin
Prep Time: 4 hours
Cooking Time: 45 minutes
Ingredients:
3 cloves of garlic, smashed
2 tablespoons sea salt
1 teaspoon whole peppercorns
1 teaspoon cumin seed
1 teaspoon coriander seed
1-2 bay leaves
Water
1 pork tenderloin (about 1-1/2 lb)
6 dried figs, black or brown, hard stem ends removed
8 oz. mushrooms
3 cloves of garlic
1 tablespoon fresh rosemary
Spoonful of coconut oil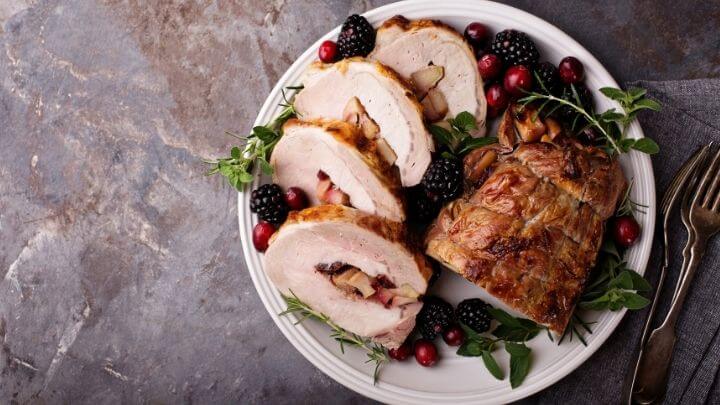 Instructions
1. Prepare the pork tenderloin for stuffing by butterflying it down the middle.
2. Prepare the brine solution by combining the garlic cloves, sea salt, peppercorns, cumin seed, coriander seed and bay leaves in a plastic zip top bag. Add the pork tenderloin to the bag and fill with water so the meat is covered. Seal the bag and place in a large bowl. Refrigerate for 1-4 hours. You can skip the brining process if you want, but the meat may not end up as tender.
3. Rehydrate the dried figs by placing them in a bowl and covering with boiling water. Let sit for 10-15 minutes or until softened.
4. While the figs rehydrate, chop the mushrooms and mince the garlic and rosemary.
5. Heat a large skillet on high, add a spoonful of coconut oil, and sauté the mushrooms with a pinch of salt until browned and cooked through. Be sure not to overcrowd the mushrooms because you don't want them to end up soggy.
6. When the mushrooms are nearly done, add the garlic and rosemary and cook for about 30 seconds. Turn off the heat. Drain the water from the rehydrated figs, chop them, and add to the mushroom mixture.
7. If you brined the meat, remove from the bag and pat the tenderloin dry with a paper towel. Lay the butterflied tenderloin flat and place the stuffing mixture on top. Fold the edges of the meat over and secure with several toothpicks.
8. Preheat the oven to 375 degrees F (190°C).
9. Heat a large skillet on high. Add a spoonful of fat and sear the outside of the meat for about 4-5 minutes on one side. Flip and sear the other side to create a nice crust.
10. Transfer the meat to the oven and bake for about 45 minutes or until a meat thermometer reads about 145 degrees F (63°C).
11. Let the meat rest for about 10 minutes before slicing.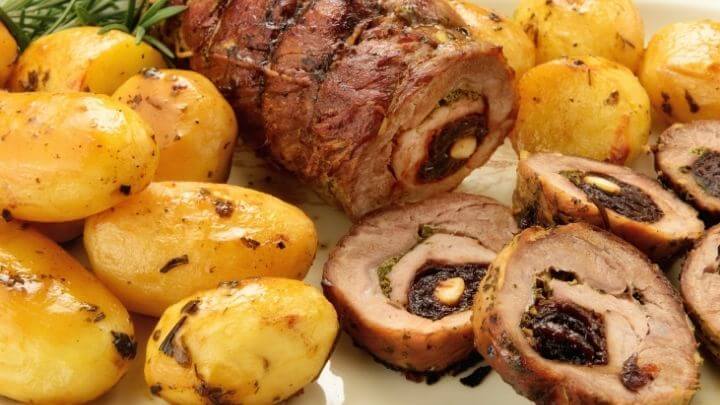 The Bottom Line
Adding pork to your meal plan not only gives you a wider range of meal options and variety, it also adds essential vitamins and nutrients that you need. Next time you're at the store, grab some pork along with the chicken and beef.
You'll boost your menu as well as your health.
---
http://littlespicejar.com/moroccan-sweet-potato-lentil-soup/

https://www.livescience.com/52344-inflammation.html

http://www.eatthis.com/foods-that-cause-inflammation/

https://www.ncbi.nlm.nih.gov/pmc/articles/PMC3492709/

https://www.ncbi.nlm.nih.gov/pmc/articles/PMC5075620/

https://www.ncbi.nlm.nih.gov/pubmed/17705097

https://www.cancer.gov/about-cancer/causes-prevention/risk/chronic-inflammation

https://www.ncbi.nlm.nih.gov/pubmed/17995667

https://www.spicehunter.com/spice-school/spice-antioxidants/