Vitamin-Packed Baked Chicken Fajita Roll-Ups
7 minute read
---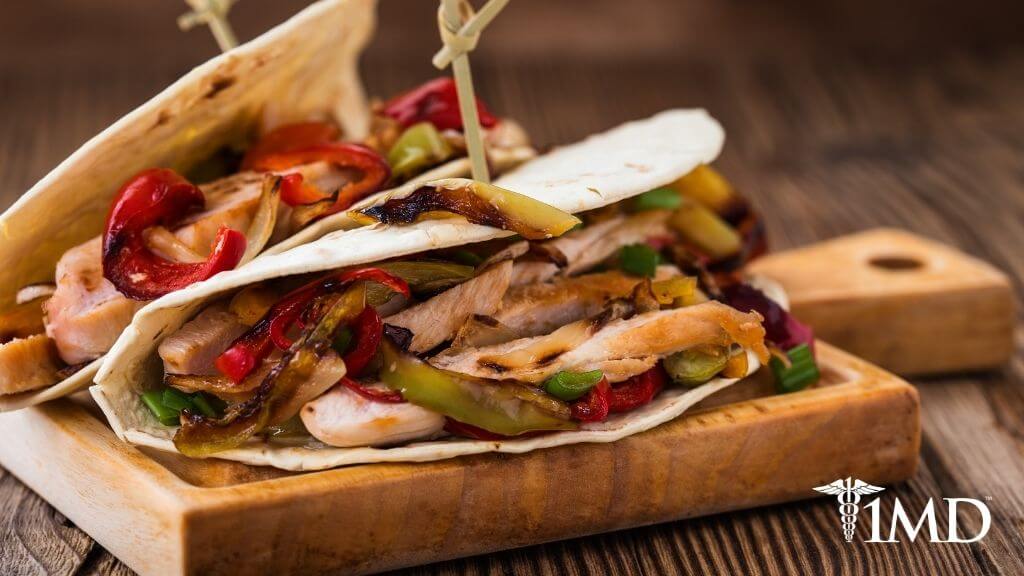 Nutrition
Baked chicken fajita roll-ups are an excellent way to make a delicious dish a hit at the dinner table, and a great way to get loved ones to get their helpings of proteins, veggies, and more. Plus, you won't have to worry if someone takes more than their share of this delectable dish, as it is very low in fat and high in natural fibers, iron, and vitamins A, C, D, and E.
One of the best parts of this dish is the lack of tortillas in favor of using the chicken as the wrapping. Unless you are making them yourself, tortillas are often too processed and sugar-rich to be healthy.
The best fajita filling means bell peppers
If you want exceptionally tasty fillings for your baked chicken fajita wraps, you may also want to start marinating the veggies the night before as well. Pick out a few plump, delicious bell peppers in a range of yellow, green, and red.
While it probably goes without saying, adding lots of veggies to your diet has almost every health benefit you can think of.
| Related: Why the Health-Boosting Purslane Is More Vegetable Than Weed |
To season your bell pepper medley, add a little bit of sliced lime juice, some cumin, and a little bit of cilantro. All of these additions help to make the bell peppers more tender.
On the day you plan to make your baked chicken fajitas, cut the boneless, skinless chicken breasts so that they are long and wide, and around a quarter of an inch thick. This way, it will be easy to get them to wrap around the bell peppers and any other sliced veggies you would like to include in your fajita roll-up "stuffing."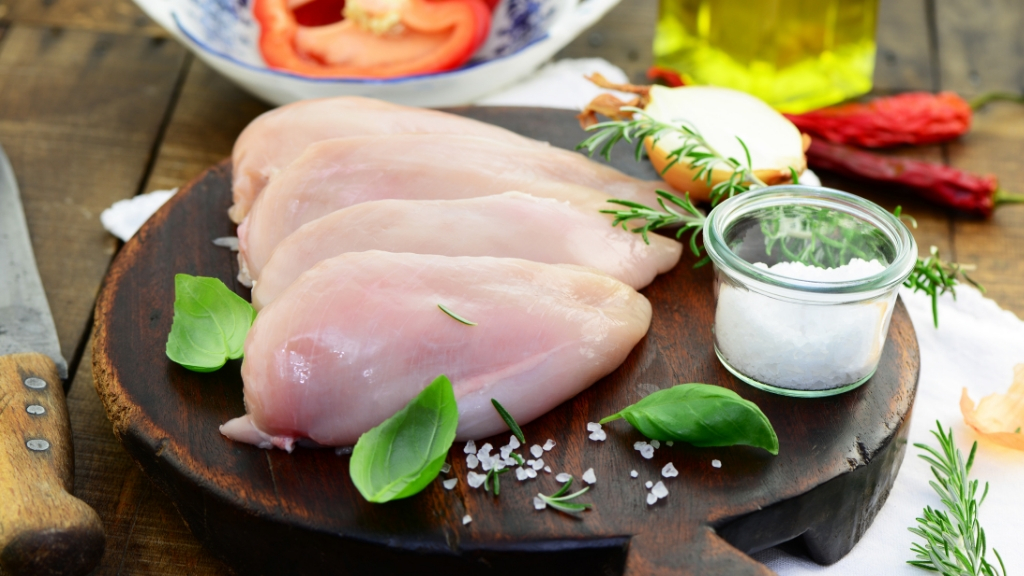 Ingredients
Here's what you'll need to make the best baked chicken fajita roll-ups for the whole family:
♦ 8 to 12 boneless, skinless chicken breasts, depending on how many people will be eating
♦ A premade, all-in-one fajita seasoning, or:
♦ Extra virgin, cold-pressed olive oil
♦ 2 whole limes for juicing
♦ 3 cloves of minced garlic
♦ 2 tablespoons of chili powder
♦ 1 and 1/2 teaspoons of cumin
♦ 1 teaspoon of oregano
♦ Salt to taste, but no more than 1 and 1/2 teaspoons
♦ A small pinch of cayenne pepper for a spicier roll-up, if desired
♦ 2 red bell peppers, sliced
♦ 2 yellow bell peppers, sliced
♦ 2 green bell peppers, sliced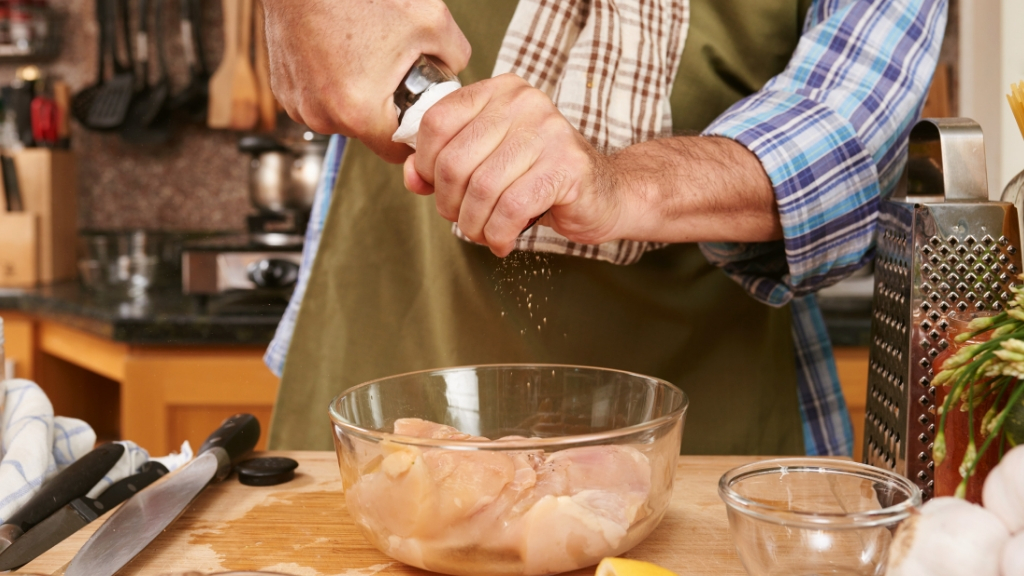 Marinating the chicken for your roll-ups
Don't try to skip this important step for the sake of saving time, as baked chicken fajitas are only as good as the amount of time the chicken marinates. Try to begin the marinating process the night before, so that the chicken you use for your fajitas will marinate for somewhere between 12 and 24 hours, or thereabouts.
| Related: Coconut Crusted Tofu with Sweet Chili Sauce |
In order for chicken not to dry out during the baking process, a solid 24-hour marinade is the best if you can get it done. You'll want to marinate your chicken in a delicious mixture of fajita seasonings, which can be purchased at most grocery stores.
Cooking Your Chicken-for-Tortilla
Because you will be using the chicken breast as the actual wrap portion of the fajita, you'll want to make sure it is exceptionally pliant. For this, you will need to tenderize the boneless, skinless chicken breast you plan on using before you set it to marinate.
| Related: Must-Eat Food: The Wondrous Health Benefits of Sweet Potatoes |
This process should not take you any more than a few minutes the evening before you plan to make the fajitas. You can use lime as the meat tenderizing "sauce," and you can also add a chicken tenderizing seasoning, as long as it doesn't conflict with the festive fajita flavors you will use for the chicken and for the veggies you will fill your fajitas with when the time comes.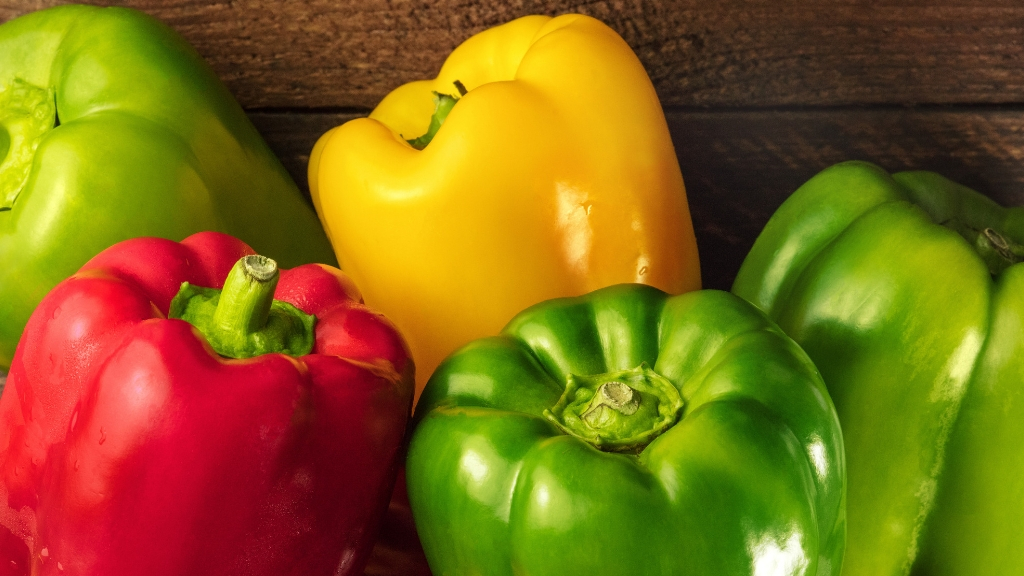 Cooking Instructions
After marinating the chicken overnight:
1. Place each sliced piece on a single baking tray so that there is plenty of space between each one.
2. Add the marinated bell pepper medley to the center of each piece of uncooked chicken breast, and slowly roll each piece closed.
*For best results, you will want to keep the chicken breast closed around the veggies by sticking a toothpick directly down the center of each breast to hold it in place as it cooks.
3. Next, you will preheat your oven to 375 degrees Fahrenheit.
4. Once the oven is ready, place your fajita wraps in, and cook for 25 to 30 minutes, keeping a close eye on the tray to ensure no pieces are overcooked or burning.
After this preliminary cooking is done:
5. Take the tray out and roll each breast over so that the uncooked portion of the underside of the chicken is exposed.
6. Place back in the oven to cook for an additional 10 to 15 minutes.
*Before the dish goes back in, be sure to rub or brush on plenty of the marinade juice you have left from the refrigerator.
| Related: 8 Things Your Eyes Are Trying to Tell You About Your Health |
When you are done, you should have enough baked chicken fajita wraps to give each member of the family two helpings (two filled chicken breasts), and perhaps a few extras just in case.
Each two-piece serving offers approximately 260 calories, 1.9 grams of saturated fat (or less), 10 carbohydrates, nearly 1.5 grams of dietary fiber, under 3 grams of sugar, and loads of delicious taste.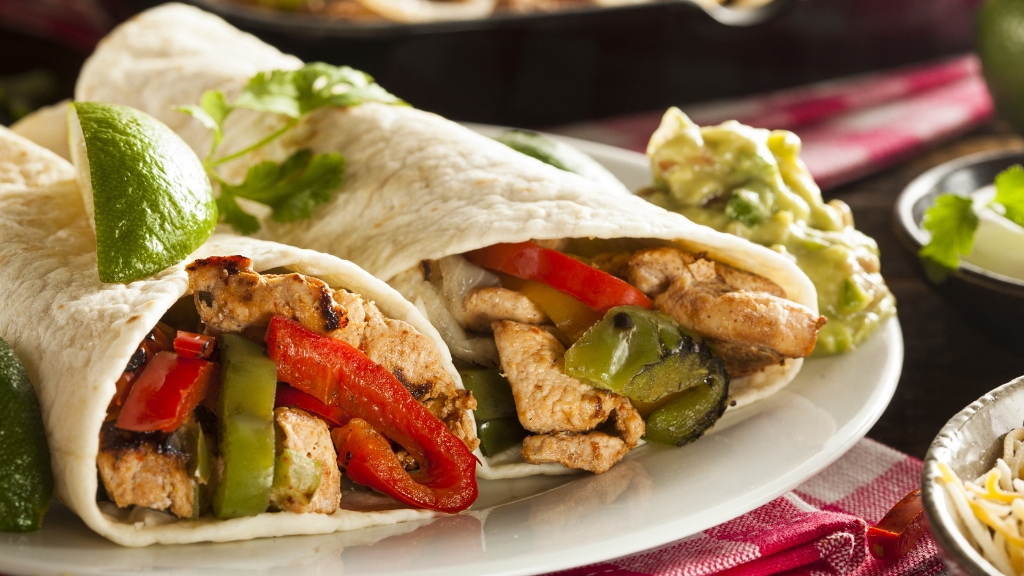 The Bottom Line
These baked chicken fajita roll-ups are sure to be a hit with everyone at the dinner table. Not only are they easy to make, they are filled with important nutrients. Chicken is a low-fat source of protein while bell peppers are simply jam-packed with vitamin C as well as containing significant amounts of vitamins A and B6.
As if all that wasn't enough to set your mouth to watering, you'll be glad to know that baking carries substantial benefits compared to pan-frying your chicken. This cuts back on calories and the use of fatty cooking oils.
---
https://www.npr.org/sections/thesalt/2017/01/24/511267616/spains-robin-hood-restaurant-charges-the-rich-and-feeds-the-poor

http://www.businessinsider.com/robin-hood-restaurant-spain-2017-1

https://www.bowery.org/homelessness/tips-help-homeless/

http://www.newsweek.com/illegal-feed-criminalizing-homeless-america-782861