Top 3 Tips to Help You Remember to Take Your Supplements
4 minute read
---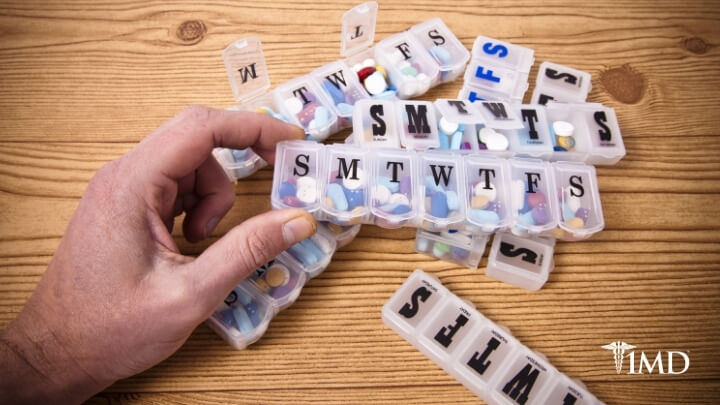 Joint
Remembering to take your EasyFlex supplement can be a struggle, especially when you're implementing a brand new joint health routine. Good intentions are there, but work, stress, grandkids, and the other everyday tasks of life can distract and derail you from creating these new, long-lasting habits.
| Related: Joint Health Guide To Improve Mobility and Ease Inflammation |
The EasyFlex 15-day trial was precisely constructed based on a specific therapeutic serving, which is the doctor-recommended amount required in order to have an optimal effect. Skipping or missing any of these daily doses during your joint health supplement trial will negatively impact EasyFlex's overall effectiveness, preventing you from experiencing its powerful benefits.
To get the relief you need for your aching joints, you need to take your EasyFlex daily and consistently. Consider these top three tips to help you remember to take your supplement every day and make joint health a habit.
1. Use Your EasyFlex Trial Checklist
Your EasyFlex trial comes with a 15-day reminder checklist that includes daily encouragement and an easy way to track your improvement. Display your reminder checklist in a place where you will see it and remember to use it, such as on the refrigerator or next to your toothbrush.
| Related: Powerful Qigong Exercises to Strengthen Arthritic Knees |
The reminder checklist makes remembering as simple as a check mark. Once you've taken your morning serving, check the appropriate box and enjoy the rest of your day knowing you're one step closer to joint health.
Doing this for the entire 15-day trial period will help ensure that you take EasyFlex every day. You can even create your own daily journal to record your joint health goals and progress after the trial has ended. Lost your reminder checklist? No problem. You can download a new one here.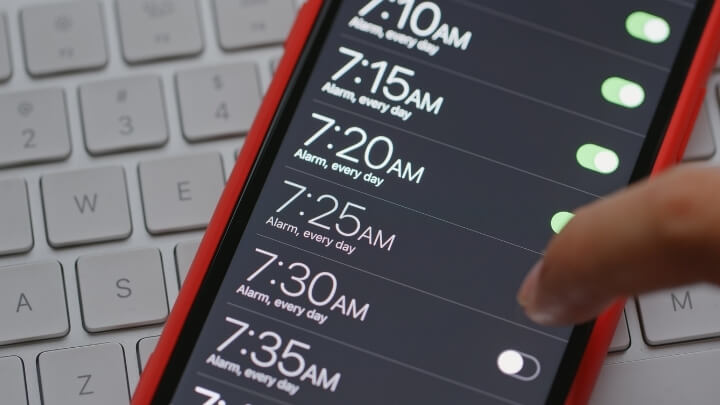 2. Set an Alert
Technology can be a useful gadget, which delivers a quick, consistent reminder to take your morning supplement serving. Create a calendar alert on your phone to remind you when it's time. You also may be able to sync the phone calendar alert with your email for an additional reminder.
3. Use a Pill Box And Keep It Visible
If you take multiple supplements, such as EasyFlex, Complete Probiotics Platinum, and Antarctic Krill Oil, then you could benefit from using a pillbox. A weekly pillbox has a compartment for each day of the week.
| Related: Good Oral Hygiene Helps Reduce Chronic Inflammation |
This will visually remind you to take your supplements, as well as prevent double doses. Also, keep your pill box visible by placing it near the coffee maker or even next to your car keys to ensure you don't start your day without them.
The Bottom Line
Investing in a long-term joint health routine is one of the most important things you can do for yourself and the number one way to ensure positive results from your EasyFlex 15-day trial is by remembering to take them, daily.
You've already made the biggest step by taking this groundbreaking formula. If you stick with it, you will enjoy improved joint health, elevated brain health, increased energy, and overall systemic relief.
---
https://www.ncbi.nlm.nih.gov/pmc/articles/PMC3917265/

https://www.washingtonpost.com/lifestyle/wellness/about-those-omega-3s-you-need-them-so-eat-more-fish/2017/08/15/80c14292-7bac-11e7-9d08-b79f191668ed_story.html?utm_term=.2e0d35871be4

https://www.ncbi.nlm.nih.gov/pmc/articles/PMC5352583/

https://www.ncbi.nlm.nih.gov/pmc/articles/PMC3083660/

https://www.ncbi.nlm.nih.gov/pubmed/15096660

https://www.ncbi.nlm.nih.gov/pubmed/26648531

https://www.ncbi.nlm.nih.gov/pmc/articles/PMC4515619/