4 Paleo Instant Pot Meals for Healthy Food Made Fast and Easy
8 minute read
---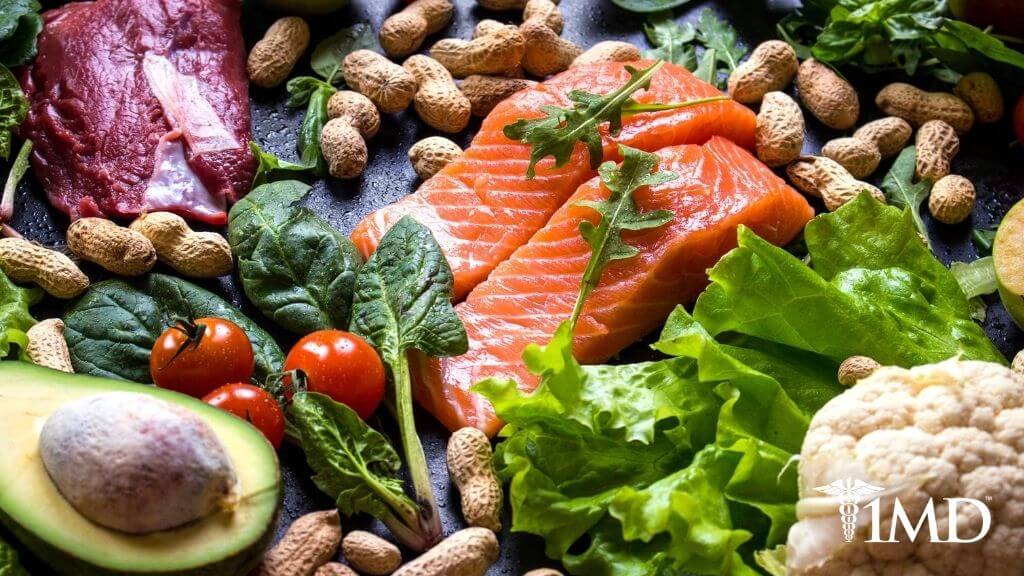 Nutrition
With so many diets out there to choose from, how can you know which one is right for you? Depending on what your goal is, there is likely to be a diet just for you. The most important factor when choosing a diet is to remember to eat balanced and healthy.
When it comes to balanced nutrition, the Paleo diet offers all that you need and is easy to follow. With the help of your Instant Pot, you can eat Paleo and reach your health goals in no time. An Instant Pot is a great way to enjoy good food fast, but it could also be a simple gateway to a healthier lifestyle.
Living the Paleo Way
The Paleo diet is centered on meals similar to what cavemen used to eat. The difference being that we have many more food options available to us now, and we actually eat more meat today than our cave-dwelling ancestors.
The diet consists of meat, fruits and vegetables, as well as whole grains, essentially removing all the processed and convenience-store food we are surrounded by today.
These processed foods contribute to the majority of health problems that humans face today including obesity, diabetes, irritable bowel syndrome, chronic inflammation, and heart disease to name a few.
When you go Paleo, you cut out the bad and increase consumption of the foods nature provides. In return, your health and well-being benefit. Some noticeable improvements you can see with a Paleo diet include:
♦ Fresh fruits and vegetables (which consist of a large portion of the diet) are full of antioxidants and beneficial nutrients to boost your health
♦ Sustainable weight loss
♦ Reduced digestive troubles such as bloating, constipation, and diarrhea (all of which are common as a result of food allergies and inflammation caused by processed foods)
♦ No more cravings and unhealthy snacking. The foods in this diet are rich in fiber which keeps you full and keeps your gut bacteria healthy and happy.
♦ Lower risk of heart disease and other cardiovascular problems
♦ Improved cognitive performance and enhanced memory and mental clarity
♦ Reduced inflammation, which is beneficial for all those with inflammatory-related conditions like asthma or arthritis as well as those with autoimmune disorders.
♦ Increased muscle growth, fitness levels, and improved energy levels.
♦ Elevated mood and relief from symptoms of anxiety or depression
♦ Paleo Meals in an Instant
With a few minutes preparation time and the right ingredients, you can have delicious and nutritious Paleo meals in no time at all.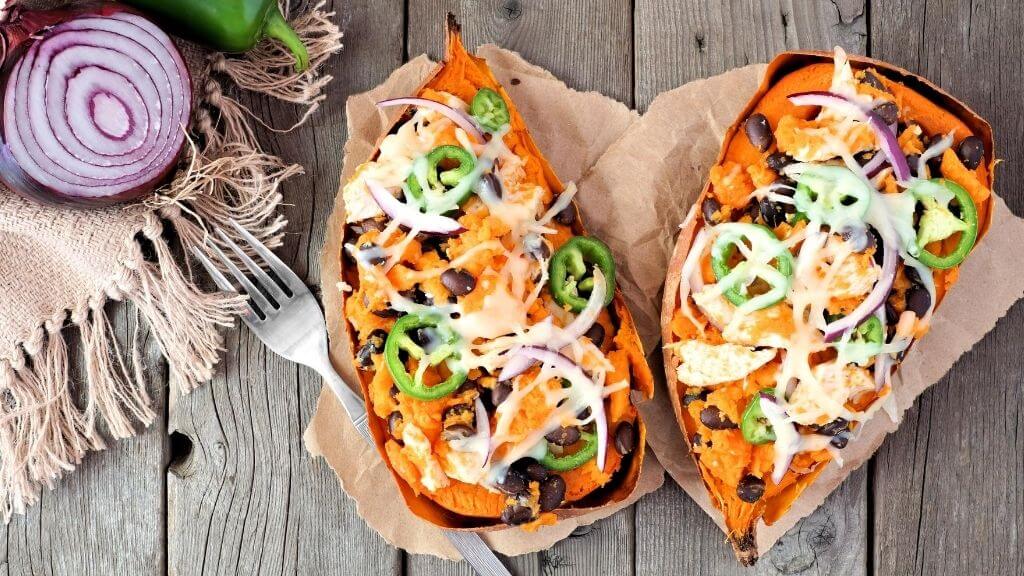 Ingredients:
1.5 cups water
2 sweet potatoes of very similar size
3/4 lb ground Italian turkey or chicken
1/2 cup sliced sweet yellow onion
2 tablespoons avocado oil
4 cups spinach optional
Optional garnish: parsley, red pepper, and cheeses
Directions:
1. To pressure cook your sweet potatoes, add 1.5 cups water to the bottom and set your washed sweet potatoes on top of the rack that comes with the instant pot. Once your sweet potatoes are done and you've released the pressure safely, take the sweet potatoes out and drain the instant pot. Add oil and onions and set to sauté.
2. Sauté the onions until they are translucent and tender. Add the ground meat and sauté until cooked through. Once the meat is done add in 4 cups of spinach and sauté until wilted. Cut your sweet potatoes in half and mush the center down with a fork so you can fill them with the meat filling. Garnish with parsley, red pepper, and cheese if you so choose.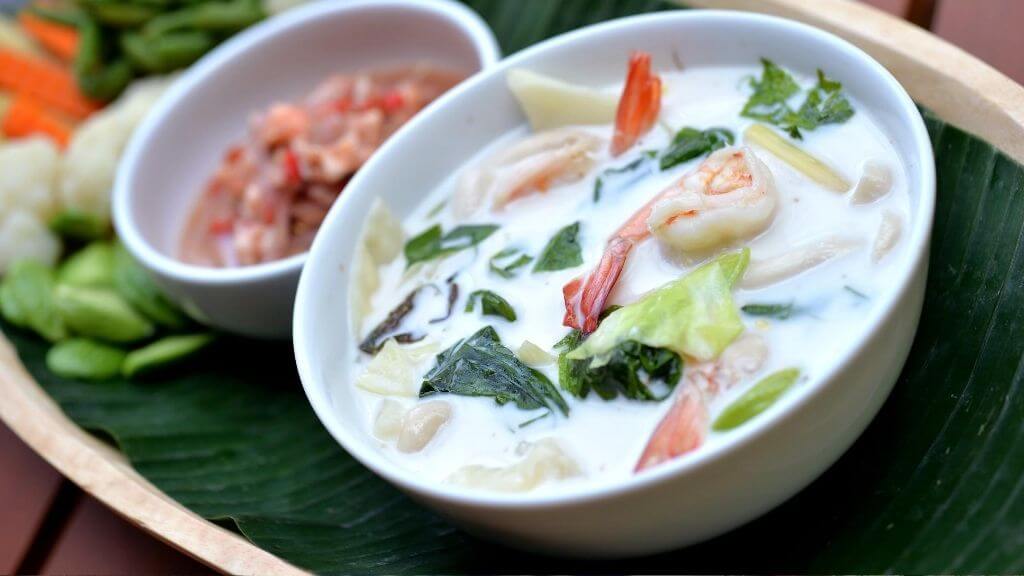 2. Shrimp With Coconut Milk
Ingredients:
1 pound shrimp shelled, deveined (about 26-30 count to the pound)
1 tablespoon minced ginger minced
1 tablespoon garlic minced
1/2 teaspoon turmeric
1 teaspoon salt
1/2 teaspoon cayenne pepper
1 teaspoon garam masala
1/2 can unsweetened coconut milk
Directions:
In the inner liner of your Instant Pot, place 2 cups of water, and place a trivet on top. Place the shrimp & coconut mixture in a pot that fits inside your Instant Pot, and cover with foil. Set your Instant Pot at 4 minutes for low pressure, release pressure quickly and mix well. Add a little extra coconut milk if you need and serve with rice.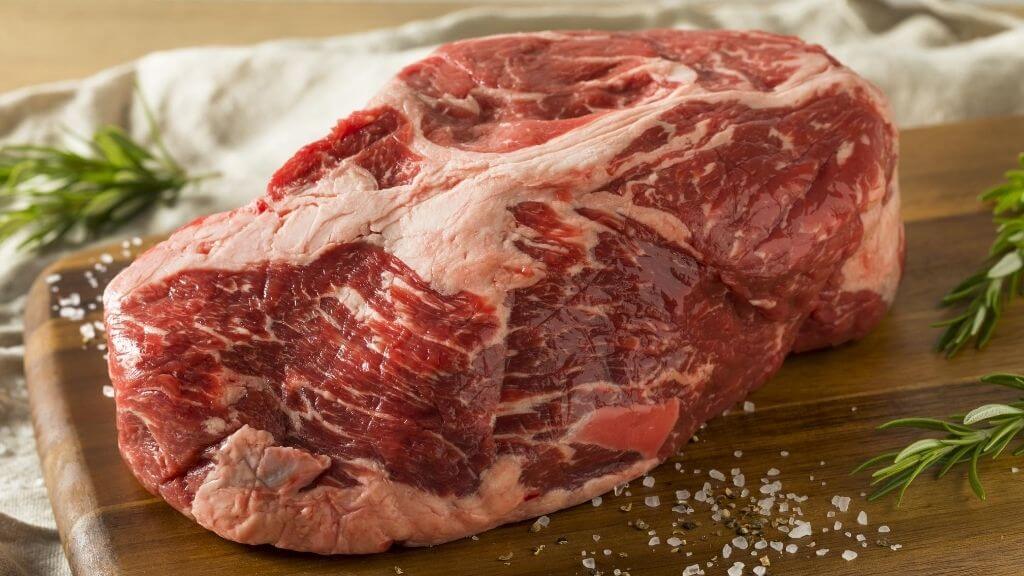 3. Beef Barbacoa
Ingredients:
4 lbs beef chuck roast
1.5 tsp sea salt + extra for seasoning meat
1 tsp pepper + extra for seasoning meat
1.5 cups beef broth
Juice of 1 lime
2 tbsp apple cider vinegar
2 tbsp tomato paste
1 can green chilis
1/2 onion, diced
6 cloves of garlic, minced
1 tbsp chipotle pepper powder
1 tbsp dried oregano
1 tbsp cumin
Directions:
1. Cut beef into large chunks, trimming off large pieces of fat and season liberally with salt & pepper. Sear the beef over high heat until browned on all sides. In a separate bowl mix together broth, apple cider vinegar, lime juice, tomato paste, green chilis, salt, pepper, chipotle pepper powder, oregano & cumin. Add seared beef to Instant Pot with onion and garlic.
2. Add your liquid mixture to Instant Pot. Set Instant Pot to "meat" setting or manual high pressure setting for 90 minutes. Very carefully open your valve to release pressure and transfer beef to a large bowl and shred into smaller pieces. Add in some of the cooking liquid with onions and green chilis to keep the meat nice and moist. Serve in lettuce cups with guacamole and cabbage slaw.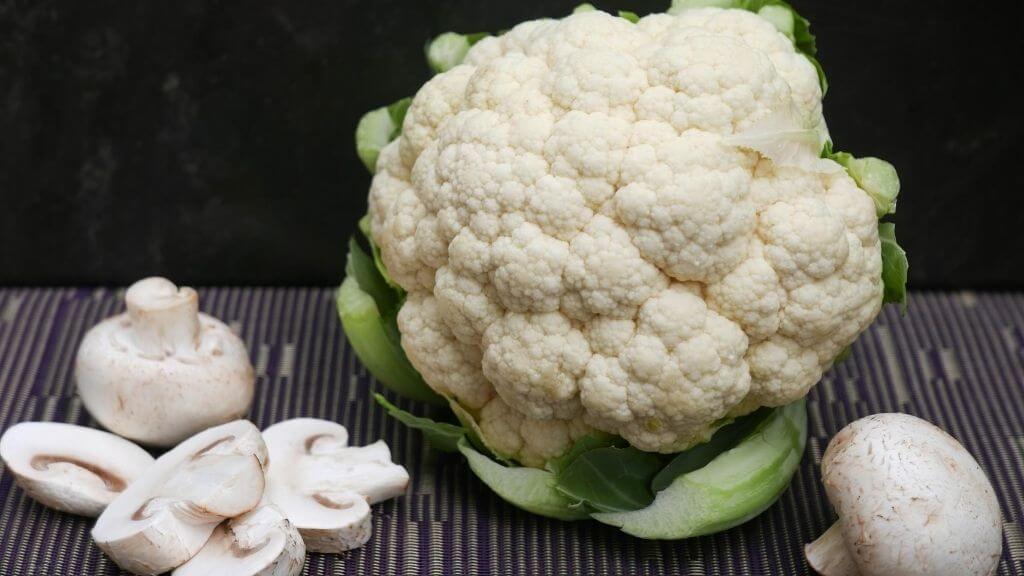 4. Cauliflower Mushroom Risotto
Ingredients:
2 tbsp olive oil
3 leeks trimmed, thinly sliced, washed and drained
1 lb (450g) potatoes peeled and cubed
4 cups (1 litre) vegetable stock hot
1/2 tsp ground nutmeg
Salt
Ground black pepper
1/2 cups (125 ml) almond milk, or to taste
Directions:
1. Press the sauté button on the Instant Pot. When the display reads Hot, add the oil. When hot add the leeks and sauté for about 5 minutes until soft. Add the potatoes and cook for a couple of minutes, then mix in the vegetable stock, nutmeg and seasoning. Put the lid on the Instant pot make sure the steam release part is pointing to sealing.
| Related: 4 Delicious Vegan Meals Perfect for Your Instant Pot |
2. Press the manual button and set the timer to 10 minutes and cook. Once done, release the pressure naturally over 10- 15 minutes. Add the almond milk and blend the soup into a puree using a blender. Season to taste and serve in bowls topped with toasted seeds or chilli oil.
The Bottom Line
Any diet you follow should be balanced and full of nutrition. The key to good health is to avoid harmful foods. Sadly, the Western diet consists of many of these artificial, processed, and packaged foods which contribute to the country's declining health.
As we move into the future, look into Paleo as a balanced way to get back to basics and let nature nurture your health.
---