18 Coconut Oil Uses for Food, Body & Skin Health + Energy Boost Tips
8 minute read
---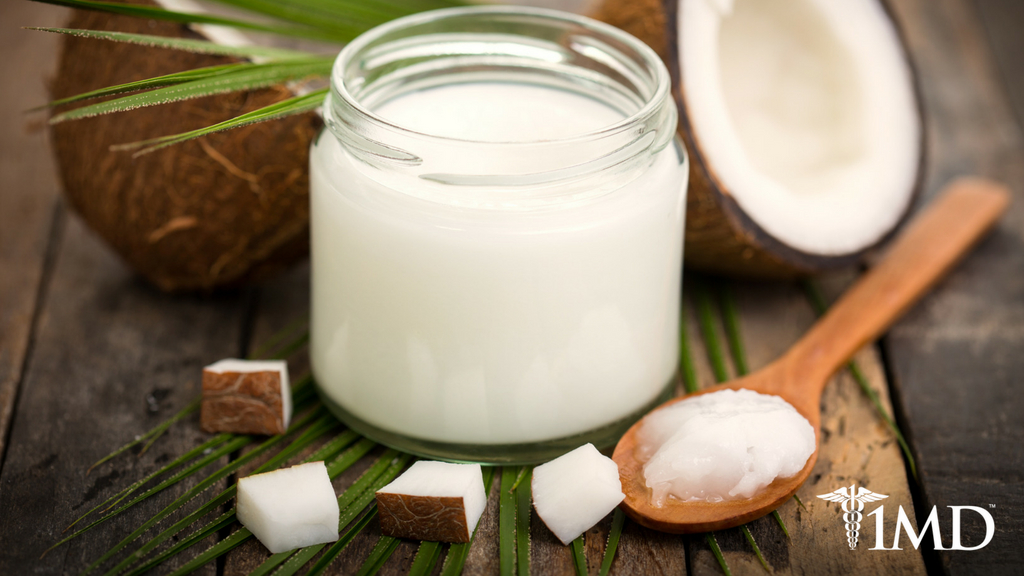 Nutrition
You may have heard of coconut oil a lot in the past few years. It's been exploding in popularity as a powerful health food, but it also has many uses in other parts of the home besides the kitchen. It's one of the most versatile products out there.
But what are the best ways to use coconut oil? Well, it depends on your individual needs, but in today's article, we'll explore a number of different ways to use coconut oil. If you've never tried it before, you might just pick up a jar for yourself the next time you hit the grocery store after you read some of these items.
1. Sauteing and Frying
If you're looking for a healthier alternative to butters and oils when it comes to sauteing your food, look no further than coconut oil. Coconut oil has incredible heating properties, which make it a very effective tool for frying foods on the stovetop.
| Related: Delicious Chickpea and Vegetable Coconut Curry You'll Love |
2. Energy Booster
For a quick pick-me-up to help you avoid that midday fatigue, try a spoonful of coconut oil. Coconut oil contains triglycerides, which can give you a noticeable burst of energy that can help you get through the day.
3. Sweeten Up Your Coffee
For a non-dairy option that goes great with coffee, coconut oil is a delicious way to sweeten up your morning. Plus, the flavor of coconut mixed with coffee is so good, you might never go back to ordinary creamer once you try substituting it with coconut oil.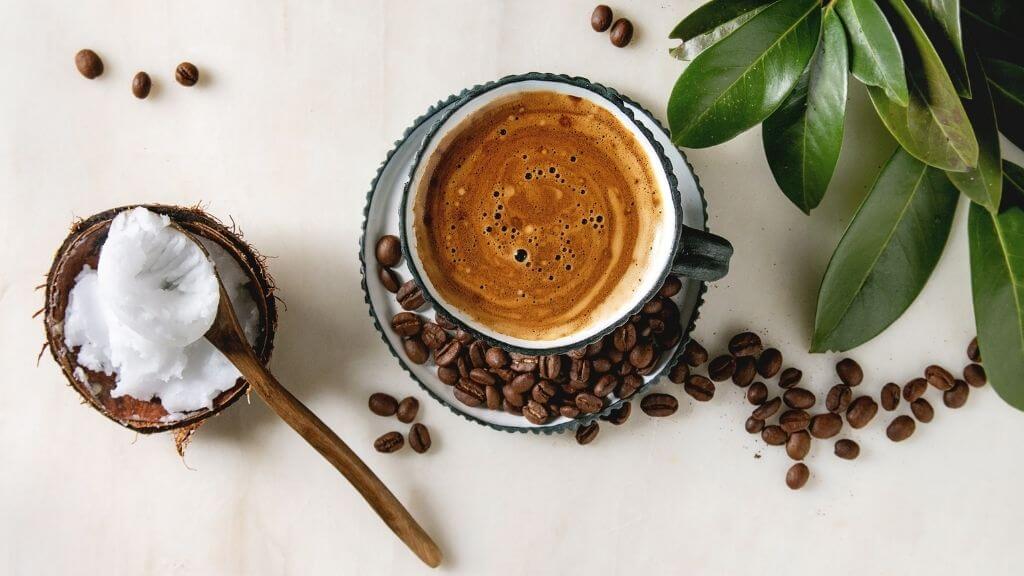 4. Use It in a Smoothie
Adding coconut oil to a smoothie is a great way to add some more flavor, plus a great texture. Coconut oil is loaded with "good fats" that can add an energetic punch to your morning smoothie.
| Related: Is Coconut Oil Really Healthy? What You Need to Know |
5. Non-Stick Cooking
Just as coconut oil is a good option for sauteing and frying foods, it can also be applied to pans or other baking utensils if you're trying to prepare them for non-stick cooking. Even in skillets that are specifically labeled "non-stick," certain foods will undoubtedly stick to them, if you don't use something like coconut oil to prevent it.
6. Great for Baking
You can replace the butter in your baking recipe with coconut oil, which will ensure you replace the "bad fats" in butter with the "good fats" in coconut oil. We're not saying you should load up on cakes and cookies in your diet, but making them with coconut oil instead of butter is certainly a healthier option.
7. Helps a Sore Throat
Just a spoonful of coconut oil can help alleviate the symptoms of a sore throat. Rather than a traditional lozenge, which can sometimes contain sugar or chemicals, coconut oil is a more natural option that can still give you effective relief.
| Related: Soothing Thai Chicken Coconut Soup for a Rainy Day |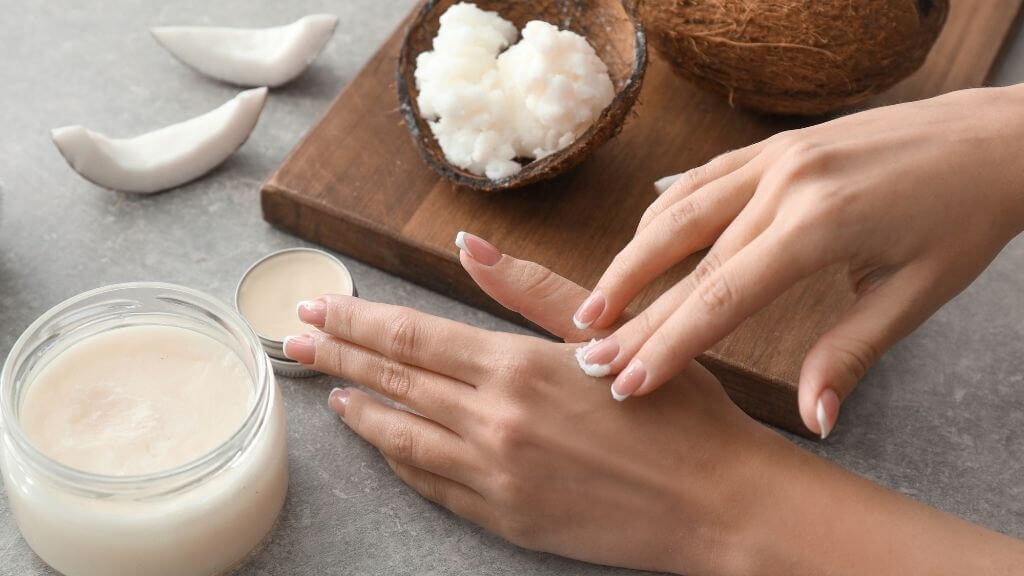 8. Moisturize Your Skin
Coconut oil is absorbed quickly by your skin, and it does not leave a greasy finish. That's why more and more people everywhere are turning to coconut oil as a skin moisturizer. Just remember, a little drop of coconut oil can go a long way, so don't use too much.
9. Lip Balm
Similar to the way coconut oil can moisturize skin, it can also do the same for lips. If you live in a dry climate, your lips can get chapped any time of year, so it's important to have some kind of moisturizer on hand. Coconut oil is a great option that's more natural than chemical-based lip balms.
10. Reduce Wrinkles
Coconut oil can actually help reduce the appearance of wrinkled skin. You can place a small amount on problem areas (around your eyes and lips, for example) and leave it there overnight to soak in. When you wake up, you'll be looking refreshed as ever.
| Related: How to Get Vitamin D From the Sun Safely |
11. Sunscreen
With an SPF of about 4, coconut oil is an effective sunscreen, assuming you don't have extra sensitive skin that requires a high SPF. It can protect you against harmful UV rays while still helping you get a nice summer tan.
12. Sunburn Relief
If you forget to apply your coconut oil before you go out in the sun and you experience a sunburn, you can put some coconut oil on the problem areas afterwards to give yourself some relief. It works similarly to aloe vera, which promotes healing and soothes pain.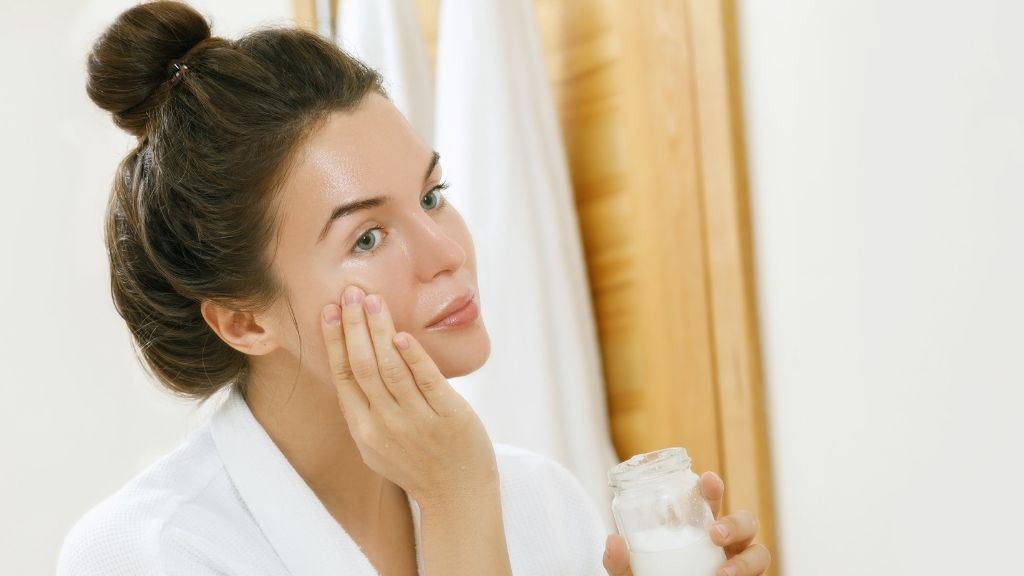 13. Makeup Remover
It's important to remember to take off your makeup before bed. Leaving your makeup on for too long can cause a wide range of skin problems, including acne breakouts. Try patting a small amount of coconut oil on your face and rubbing gently. It should quickly remove most of your makeup, so your skin can breathe easy.
14. Toothpaste
There are a variety of different ways you can make coconut oil-based toothpaste. Some recipes involve baking soda, and others use probiotics. Look online for the option that fits you the best, and you can make your own toothpaste for a low cost.
15. Mouthwash
Coconut oil has some antibiotic properties, which can make it an effective mouthwash. Like toothpaste, there are multiple recipes online for how to make your own coconut oil mouthwash. Depending on your preference of flavors, you might consider mixing it with peppermint oil to give it a nice minty taste.
16. Deodorant
Once again, we can count on coconut oil's antibiotic properties to help make an effective deodorant. You can simply apply coconut oil straight to your underarms, and it will help prevent odor throughout the day.
17. Shaving Cream
If you're looking for a way to help prevent razor burn or ingrown hairs, consider trying coconut oil as your pre-shaving cream. You can also use it as an aftershave. Simply apply a small amount to your hands and then rub onto your face and pat dry.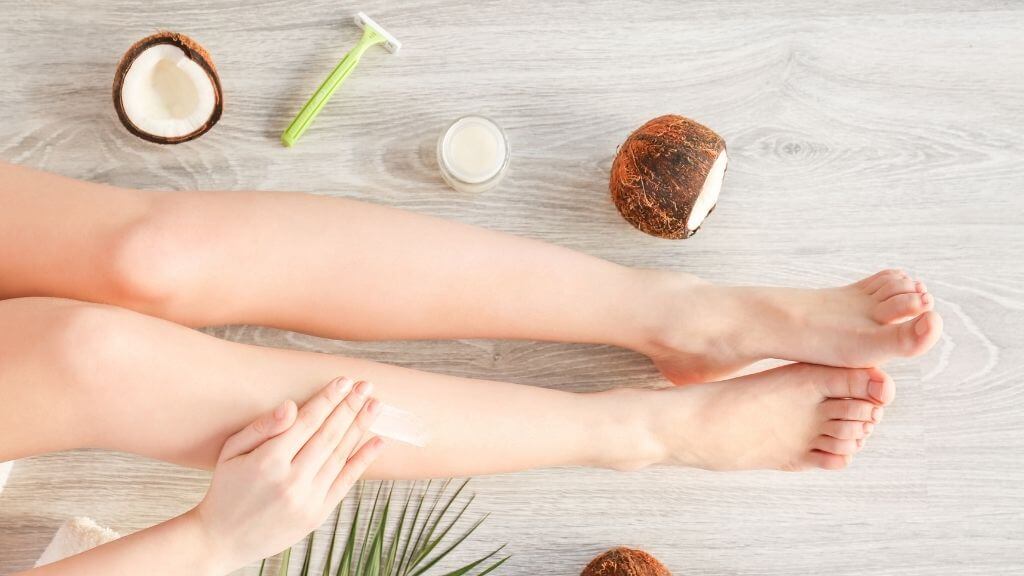 18. Massage Oil
To help soothe your muscles and joints, coconut oil is a great option as a massage oil. And the smell of coconut oil is incredibly relaxing, so it can help put you in the right mindset for some quiet meditation as you enjoy your massage.
The Bottom Line
If you've never tried coconut oil before, either in your food, your bathroom, or out on the beach, now you know a few ways you can introduce this powerful health product into your routine. You don't have to be on a tropical vacation to enjoy the benefits of coconut oil. It's available at most grocery stores, so feel free to pick some up the next time you go shopping. As you can see, you'll certainly find at least one use for it!
---