How One Father's Devotion Led To Joint Health Discovery Of A Lifetime
Learn how one compact ingredient is more powerful for your joint health than glucosamine and chondroitin combined.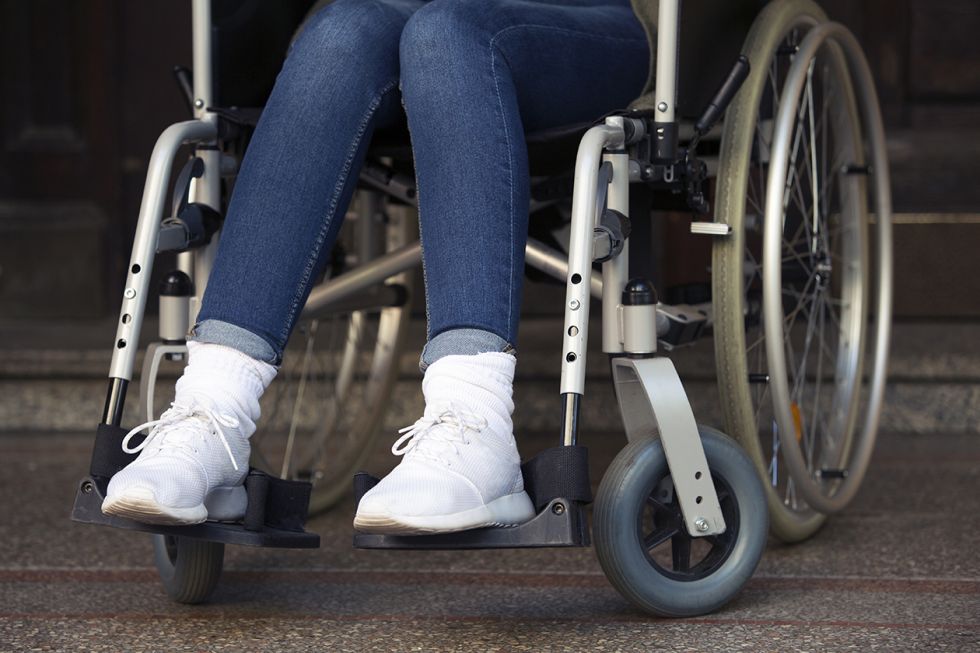 The power of love is nothing to take lightly, especially that of a father for his daughter. More than two decades ago, Dr. Eugene Moore experienced this first-hand as he desperately sought a way to ease his daughter's daily suffering. The little girl was born with a rare joint disorder that left her wheelchair-bound by her late 20's, and she was in constant discomfort.
Years of doctor visits, medications, and physical therapy seemed to do nothing to help. As her distress increased, so did Dr. Moore's frustration. He began devoting every free moment to researching joint remedies that might ease her discomfort. He crafted concoctions and his daughter tried them, but none seemed to work. This only intensified his commitment, and he began researching late into the night. He scoured everything from recent scientific studies to ancient remedies.
The Search For a New Miracle
On one of these sleepless nights, as he was muddling through dozens of joint studies on his desk, the pile fell onto the floor. He bent down to pick the paperwork up, but something caught his eye. The title of one of the reports read: "Is Collagen The New Miracle Joint Compound?"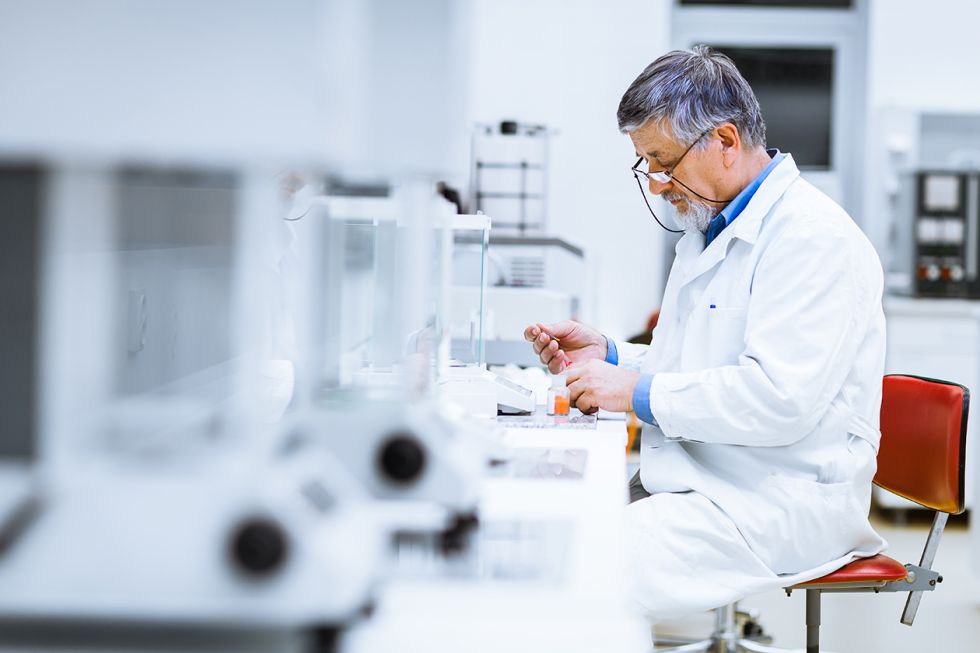 Intrigued, he scanned the content and realized that the studies were promising. He immediately began experimenting with how his daughter's body responded to various forms of collagen. Through some trial and error, Dr. Moore discovered a way to amplify its effectiveness. In fact, this new form of collagen therapy radically and quickly improved his daughter's mobility and flexibility, and reduced her joint discomfort.1
Bringing This Scientific Ingredient To The Masses
But Dr. Moore didn't want to keep his new discovery a secret. He shared his research, and after a little more development, a standardized collagen formula was developed. A recent clinical study shows that this now patented form of collagen is more powerful than glucosamine and chondroitin2.
Health professionals everywhere were astounded by this revolutionary joint health ingredient, including the research and development team at 1MD Nutrition. In fact, the team was so impressed by the patented version of type ll collagen that they forged a partnership to ensure this powerhouse ingredient was included in their newest, carefully curated supplement of powerful joint health ingredients.
But they didn't stop there. They wanted to do something that had never been done before — create a solution that treats every single part of your joints — bones, cartilage, connective tissues, lubricating fluid, tendons, and ligaments. 1MD Nutrition wanted to create the best joint solution in the world.
So, 1MD Nutrition added 4 other scientifically proven top-of-the-line joint health ingredients for total joint support.
While other manufacturers use unsafe, generic versions of these ingredients, 1MD Nutrition sourced the highest-quality, clinically-proven brand name ingredients.
Zanthin® Natural Astaxanthin - known as the most powerful antioxidant in the world. Clinically proven to outperform Glucosamine & Chondroitin.5
AprèsFlex® Boswellia serrata - an extract from frankincense. Clinical studies show it can provide joint relief in as little as 5-7 days.6,7
KollaGen II-xs™ - a unique type of collagen containing the building blocks of cartilage. Scientifically proven effective for joint health.8
Hyaluronic Acid - found in the fluid which lubricates your joints. Extremely effective at relieving joint discomfort and improving flexibility.9
Joint Relief in 5-7 Days or Your Money Back
With this powerful combination of potent natural joint health compounds, 1MD Nutrition created the only joint health supplement which supports your entire joint.
It's called MoveMD, and it's a revolutionary, one-of-a-kind formula that not only utilizes the eggshell membrane, but includes the top ingredients clinically proven to boost joint health.
The reviews have been extraordinary -- our customers are amazed by the fast and dramatic transformation in their lives from our simple one-a-day pill for complete joint support.
If you want to get back on your feet again, play golf, pick up the kids, or simply walk up the steps with ease, this is your chance to experience that ultimate freedom once again.
In fact, we're so confident you'll love this product that we're offering a 10% discount for first time buyers. And with our 90-day 100% money-back guarantee, if you don't find relief in 5-7 days, you get your money back. No questions asked.
Try It Risk Free With 1MD Nutrition's 90-Day Money-Back Guarantee
97% Said They Would Purchase Again
https://www.ncbi.nlm.nih.gov/pmc/articles/PMC4015808/
https://www.ncbi.nlm.nih.gov/pubmed/20444013
https://www.ncbi.nlm.nih.gov/pubmed/28567323
https://insight.jci.org/articles/view/93621
http://valensa.com/vproducts/astaxanthin/
Vishal, Amar A. "A Double Blind, Randomized, Placebo Controlled Clinical Study Evaluates the Early Efficacy of Aflapin® in Subjects with Osteoarthritis of Knee." International Journal of Medical Sciences Int. J. Med. Sci. (2011): 615.
Sengupta, Krishanu. "Comparative Efficacy and Tolerability of 5-Loxin ® and Aflapin ® Against Osteoarthritis of the Knee: A Double Blind, Randomized, Placebo Controlled Clinical Study." International Journal of Medical Sciences Int. J. Med. Sci. (2010): 366.
https://infinitinutraceuticals.com/kollagen-ii-xs/
https://www.ncbi.nlm.nih.gov/pmc/articles/PMC3967437/