Get Your OM on With These 10 Best Yoga Retreats in the World
7 minute read
---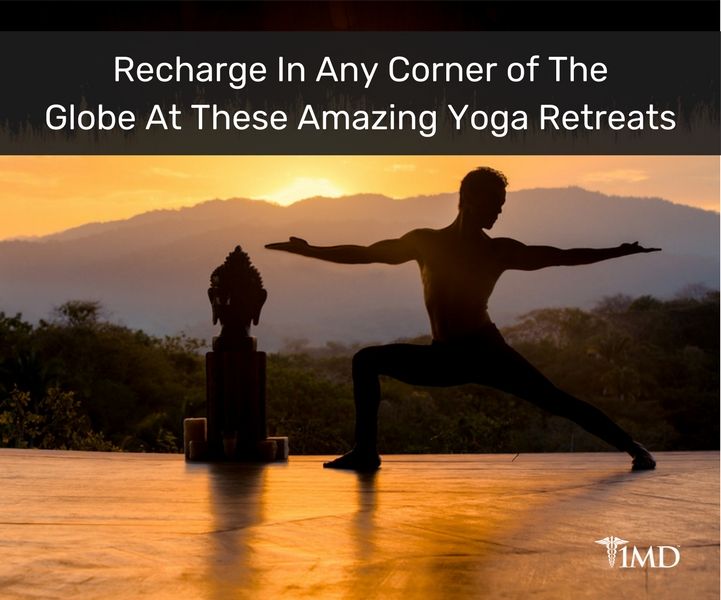 Diet & Fitness
Any vacation is great and almost a necessity for your mind and body. A vacation to a yoga retreat is even better. Most people immediately think they cannot afford a luxury yoga getaway; but the good news is that there are affordable ones out there.
Not only can you experience a Zen location but packages usually include organic meals, mediation and yoga classes as well as spa treatments and personal growth workshops. With the everyday stressors of life, this is practically essential for your well-being.
The best deals can be found when you bring a friend because you can save money when you stay in dorm-style accommodations. If you travel alone, this allows you to easily make new friends.
| Related: 11 Ways To Stay Zen with 10 Minutes A Day |
Ideally, you want to plan in advance to get the best pricing. Many retreats offer early bird specials. You need to keep an eye out for these spots though, because they do fill up fast.
Often retreats will be willing to work with you. So, if you are on a tight budget, reach out to them to see if there is any room for negotiation. Some placed offers more rustic locations and you can bring your own tent to save money.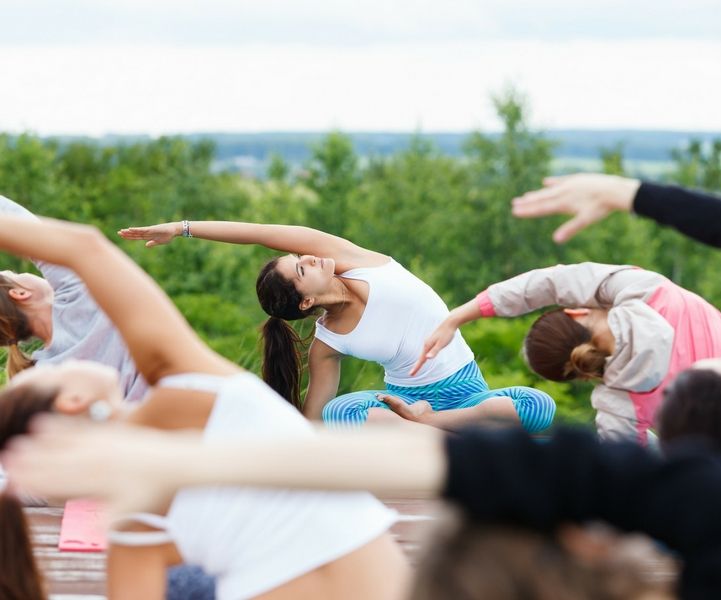 Again, get a group of you together because there are always group discounts available. It never hurts to ask. Retreats are designed to nurture and support you so they want to help you get there.
The Top 10 Yoga Retreats
1. Art of Living Happiness Program, Boone North Carolina
Your stay in the Blue Ridge Mountains will teach you meditation and breathing so you can learn to focus on the present. The breathing technique of Sudarshan Kriya helps to sync your body's natural rhythm to eliminate stress, fatigue and other negative emotions caused by daily living. You can also stroll around the outdoor labyrinth to maintain a sense inner balance and peace.
2. Chill'Asana Retreat, Sayulita Mexico
This quiet hand-built retreat is nestled in the hills overlooking the Pacific Ocean and Sierra Madre Mountains. The property focuses on yoga as well as martial arts offering a true yin/yang experience. Yoga is practiced to strengthen the body and martial arts explore attention and precision of movements, giving your body and mind a unique experience.
3. Glamping Yoga Retreat, Ithaca New York
Practice yoga in nature at this all-women retreat. The trained vinyasa instructors guide you through a spiritual journey at this nature meets nurture campground. There is just enough luxury in the form of plush robes and crisp linens to make you comfortable.
You also get to experience the tranquility of nature with hiking, foraging excursions and the beautiful waterfalls. Not only do you get to practice vinyasa yoga sessions but the traditions of camping come nightly with stargazing and s'mores.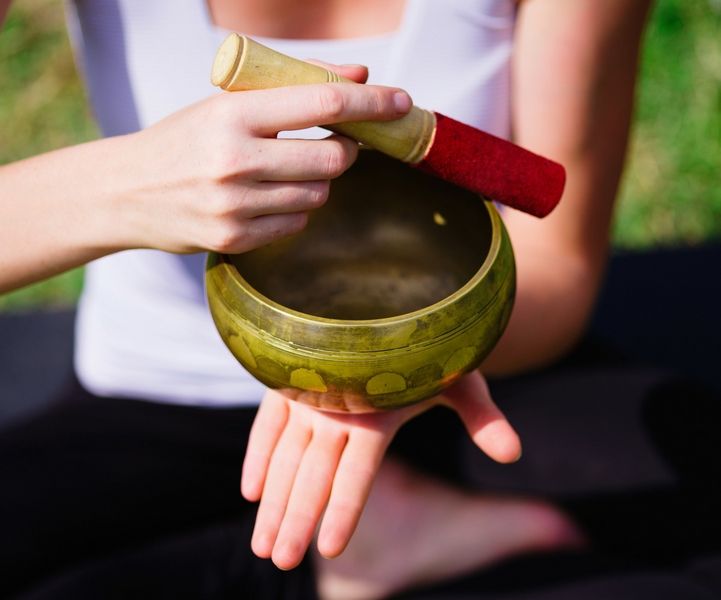 4. Gratitude & Manifestation Yoga Retreat, Cabo San Lucas Mexico
Here a vinyasa coach guides you through meditation and happiness classes. Also incorporated into your day is kayaking, snorkeling and sea turtle-hatching release. The beachfront property has three yoga studios and you stay in luxury bedrooms with pillow top mattresses and ocean views. In your free time, you can meditate in front of the waves or grab a board and go surfing.
| Related: Exercise And Weight Loss Tips Through The Decades |
5. Heart-Opening Weekend, Vancouver Island British Columbia
This spiritual sanctuary located in the Cowichan Valley offers a magical garden where you can meditate under giant maple tree, sample Guatemalan chocolate, and take part in a free-spirited dance party. You will learn the practice of asana and learn about medicinal plants and organic foods.
6. Museflower Retreat & Yoga Spa, Chiang Rai Thailand
This year round retreat is one that you can do on your own terms. Try to visit in the autumn months to experience monsoon seasons when it is cool and the landscape is at its greenest. Each of the holistic packages includes two days of hatha yoga classes, massages and organic farm-to-table dining.
You get to stay in lakeside cottages surrounded by misty hills and take a relaxing dip in the Himalayan crystal salt pool or a cultural excursion to a local temple.
7. Red Rock Yoga & Hiking Retreat, Goblin Valley State Park, Utah
Here, you can experience yoga in the Wild West with a mixture of vinyasa, hatha and yin yoga classes and hiking through the red rocks. The surroundings inspire mindfulness and awareness and the candlelight meditations in the canyon are not something you get from a typical yoga session. Enjoy adventures through the canyons and camp among the sandstone spires known as goblins for a truly unique setting.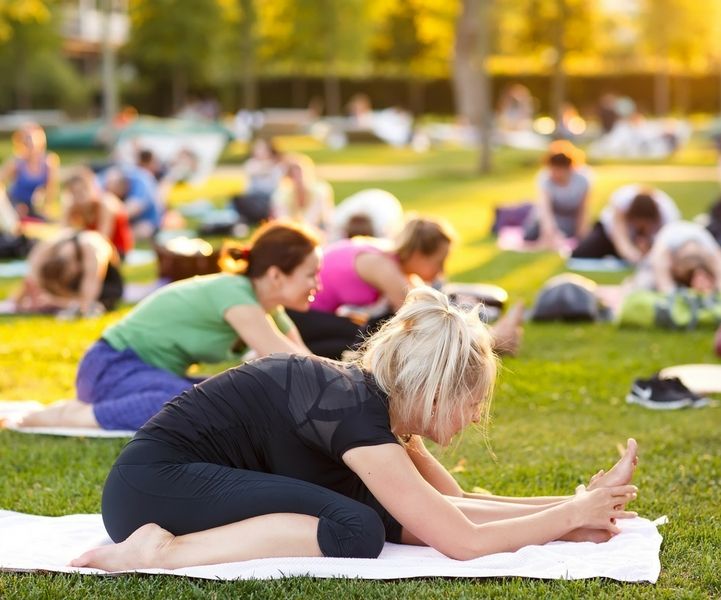 8. Reset Mind-Body-Soul Yoga Retreat, Negril Jamaica
Far away from the tourist-ridden city of Negril, this retreat is located on the cliff side with breathtaking views surrounding the yoga center. A certified yoga instructor and couples therapist teaches you about mental and physical health, the importance of community and wellness and happiness. The package comes with two spa treatments and delicious fresh food from the local gardens.
9. Restorative Yoga Retreat, Rhinebeck New York
You will feel instantly at peace as you stroll through the verdant grounds of the Omega Institute for Holistic Studies. You practice yoga nidra and how to incorporate breathing into your daily life and learn the release of anxiety.
The practices are taught in a way that allows you to take them home with you to keep up your restoration processes once you leave. The 250 acre campus is open for you to explore or you can join a tai chi class or paddle around the lake.
10. Yoga & Wellness Cruise, departs from Camden Maine
Sun salutations aboard a three day cruise gives yoga a whole new meaning. You get to anchor in a new scenic spot each night so you can take a stroll along a deserted coast or head on shore for a lobster bake.
Two yoga instructors guide you with yoga as well as physical therapy to help unwind and get the kinks out. The focus on vinyasa and restorative yoga and you can borrow rowboats or paddle boards to relax on the water.
The Bottom Line
Yoga retreats can be a peaceful and restorative getaway with meditation, organic meals, and plenty of opportunity for personal growth. You can find an affordable retreat throughout the world to fit your budget.
---
https://www.yogajournal.com/lifestyle/11-yoga-retreats-can-actually-afford

https://www.cntraveler.com/galleries/2014-01-24/best-yoga-retreat-vacations

https://www.mindbodygreen.com/0-7326/10-reasons-to-go-on-a-yoga-retreat.html