6 Tips for Eating Healthy This Summer + Refreshing Watermelon Fries
7 minute read
---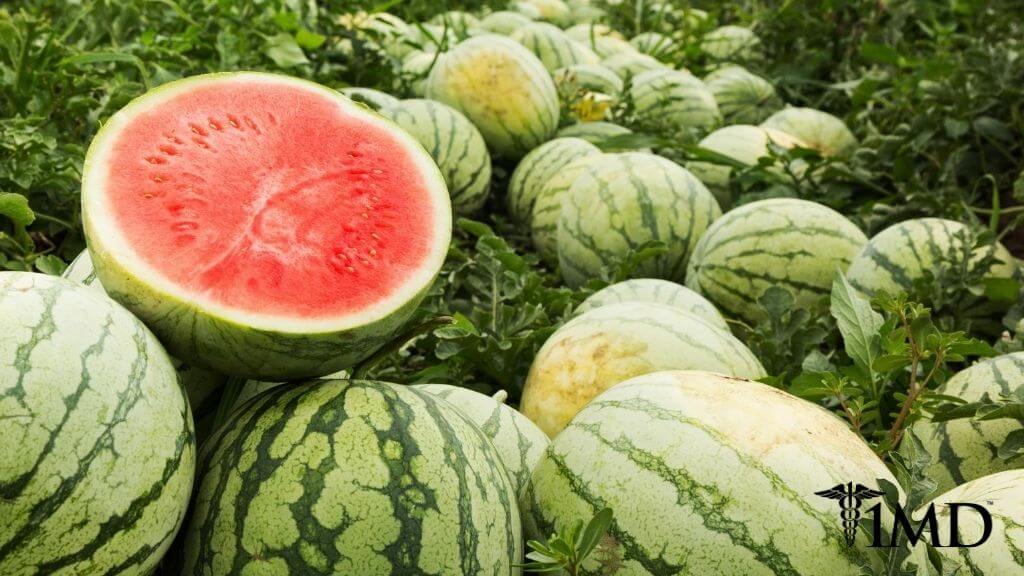 Nutrition
With summer right around the corner, most people start to focus on looking and feeling their best. Summer is a time for hitting the pools and the beaches and playing outdoors, but this is no fun if you're out of shape or feeling unhealthy.
Your diet has a lot to do with how you look and feel, and healthy summer snacks will go a long way in keeping you full of nutrition and feeling good for summer fun.
Eating Healthy This Summer
Because the summer is full of backyard barbecues and vacation getaways, we can easily get distracted from our regular fitness or exercise routine. It becomes important to watch what you eat so you can maintain good health, a healthy weight, and optimal energy levels for the summer months.
1. Focus on Fresh Fruits and Vegetables
The best addition to any summer meal is fresh produce. Hit up local farmers markets to get the freshest produce available. Be careful with your salads because heavy dressing cans easily undo all the health benefits by loading you up with fat. Try a light oil and vinaigrette dressings instead.
Add some avocados to the mix, as they're full of healthy fats that can benefit your health. Stock up on fresh berries of every variety to get extra antioxidant protection.
Many fruits and vegetables are also high in water content, which helps you feel full for a more extended period of time. This also helps you to stay hydrated and feel refreshed on those extra hot days.
2. Go With Lean Meats
You can still enjoy barbecues, but choose leaner meats over the traditional red meat items. Turkey and skinless chicken breasts make ideal summer barbecue food, and they deliver the protein you need without the dangerous fats.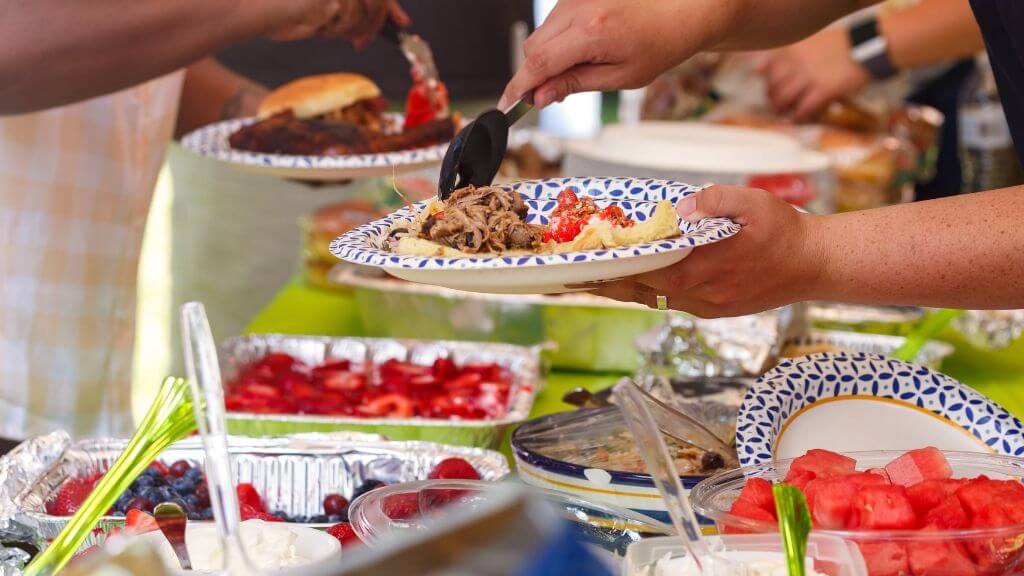 Fresh fish and seafood also taste great on the grill, and they're full of nutritional value and low on calories. When you still crave that burger taste, switch out the beef patty for a turkey patty, and use a whole grain bun, and top it with tons of fresh vegetables and a lower fat cheese like feta.
It goes without saying that you should avoid all processed meats.
3. Watch the Sweet Treats
Staying healthy for the summer doesn't mean avoiding sweet treats altogether; you just need to be more careful. There are lower-fat and sugar-free versions of many of your favorite treats available, and low-calorie sorbet is always a refreshing alternative to try.
When it comes to your desserts, moderation, and portion size is what matters. If you avoid them completely, you run the risk of craving them and then over-eating. Treat yourself to sweet treats over the summer, but watch your portions.
Fresh fruit and yogurt are also light and healthy ways to satisfy any sweet tooth craving. You can also try making your own homemade yogurt.
4. Stay Hydrated
The body is made mostly of water, so hydration is a necessity for overall health and maintenance. As the weather heats up, your need for water will increase. It's important to drink water throughout the day, especially if you are taking part in activities and playing in the sun for long periods of time.
Keep a reusable water bottle with you at all times, keep it filled, and keep sipping to make sure your body stays hydrated and healthy all summer long.
| Related: 15 Reasons Why Water Is Essential to Your Well-Being |
5. Preparation Makes Perfect
When you decide to go camping or to the beach, prepare your food ahead of time, and plan to be healthy. It's easy to stock up on convenience snacks for these trips, but there are alternatives out there that are much healthier.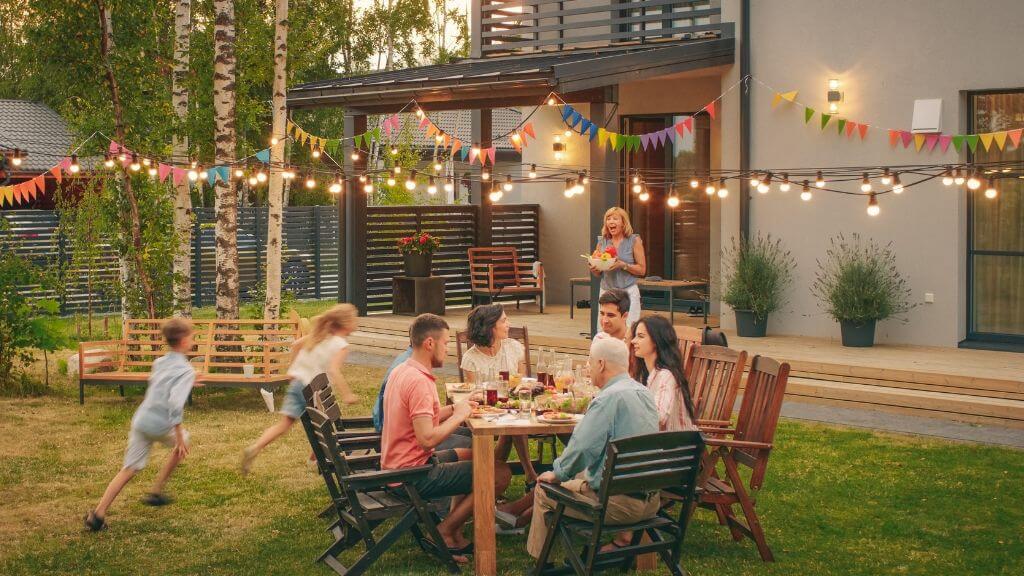 Pack your coolers with fresh fruit and vegetable sticks, and try healthy dips like yogurt or hummus. Make sandwiches with whole grain bread, and opt for pita chips over potato chips.
Make sure you pack plenty of ice and water too. Make your own trail mix with dried fruit and nuts to help keep you nourished on hikes and outdoor adventures.
6. Eat at Home
Not that every restaurant out there serves unhealthy food, but when you're not the chef, there's no way to guarantee what ingredients are used or how food is cooked.
Spend more time at home during the summer and cook at home. Enjoy your backyard grill where you can choose all the lean meats and fresh vegetables you want. Not only will you save money, but you can be assured that you'll be eating healthier foods all summer long.
If you host a barbecue at home for your friends and family, be sure to serve only healthy snacks, and have them bring healthy snacks. When there are no chips and no fried treats, everyone will benefit.
It's not uncommon to see fried foods at summer barbecues, especially french fries. After all, they are the perfect complement to a burger. Instead of filing up on french fries this summer, try these mouth-watering and refreshing watermelon fries instead. Full of nutrition, gluten-free, and great for vegans and vegetarians, these snacks are the ideal summer snack for the whole family.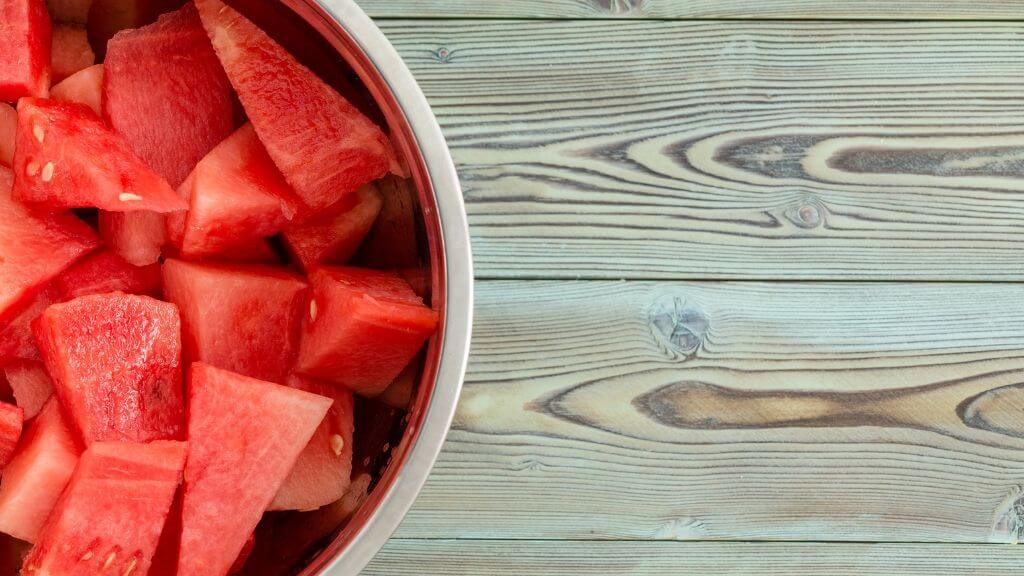 ---
Ingredients:
1 watermelon, rind removed then cut into long fry-like shapes
2 teaspoons Tajin Classic Seasoning
Dip:
1 cup coconut yogurt
Zest and juice of 1 lime
1 tablespoon coconut sugar, or to taste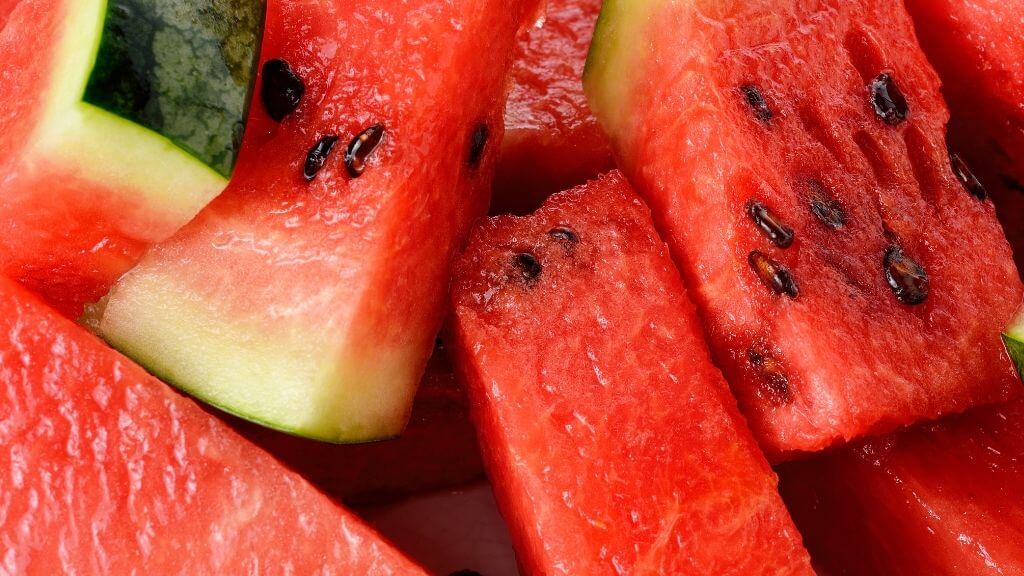 Directions:
1. In a bowl, combine yogurt, lime juice, zest, and coconut sugar. Set aside.
2. On a plate, scatter watermelon fries and sprinkle Tajin classic seasoning.
3. Serve with dip and enjoy!
The Bottom Line
Don't miss out on summer fun. With the right snacks and summer eating tips, you can feel refreshed and energized all summer long. You are what you eat, so if the snack foods are processed and full of unnatural ingredients, then you will not be feeling or looking your best this summer. Keep it light and most importantly, keep it fresh and natural, and your summer will be fun and healthy.
---