Boost Your Whole Body Health With This Powerful Probiotics Guide
7 minute read
---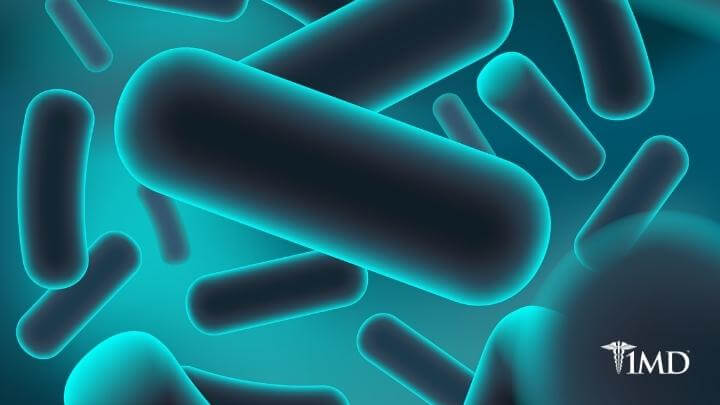 Anti-Aging
The decision to start supplementing your diet with probiotics is a critical step toward maintaining digestive health, but even more important is choosing the correct type for your needs.
That's why we decided to create this comprehensive guide to help you understand how profoundly probiotics affect your health, what strains to look for, how to implement a supplement into your daily life. We'll start with common mistakes to avoid when picking out your supplement. Keep reading to become a probiotics expert.
5 Common Mistakes When Choosing A Probiotic

1. Assuming All Supplements Are The Same

Sometimes, it's easiest to simply go to our local drug store and pick out the first supplement we see. With probiotics, however, this can be detrimental to the results we're hoping for. Each brand is different and offers varying strains, and frighteningly, some include unhelpful fillers and additives. That's why it's crucial to take the time to research your options.
2. Not Setting A Goal
Before researching, however, it's important to know what you want to get out of your probiotic supplement. Helpful gut bacteria can promote dozens of regular functions, from digestive to cognitive health and everywhere in between. We recommend knowing exactly which results you're looking for before moving on to research.
3. Being Unfamiliar With Strains

Now that you have a goal, you'll also want to know which strains can help you reach it. Do you need help digesting lactose? You may want to look for strains from the Bifido and Lactobacillus families. Hoping to support your oral health? L. reuteri could be a beneficial strain for you.
4. Forgetting Reviews
Fellow customers will sometimes have some insightful feedback, so it's important to check the reviews for the products you've narrowed down. Try to find reviews on multiple websites and note the feedback that you find most meaningful. Word-of-mouth suggestions are also valuable, as is feedback from your doctor.
5. Permitting Fillers
There are hundreds of probiotic blends on the market that claim to promote digestive health, but also sneak in cheap and unhelpful fillers. If the ingredient list includes artificial colors, hydrogenated oils, magnesium stearate, or titanium dioxide, run the other way. These fillers can do anything from blocking the absorption of nutrients to affecting your immune system's normal functions.
Now that we've narrowed down the biggest mistakes prospective probiotics buyers make, let's take a look at how these microbes can profoundly affect your health and quality of life.
What Are Probiotics, Anyway?
Pro is Latin for "promoting," and biotic is Greek for "life." It's the perfect description for the role probiotics play in your health. Probiotics are the good bacteria that line your digestive system, though they aren't limited to your gut. You can find different types of these microbes all over your body, from your skin to your brain.
Probiotics play an important role in your body's overall vitality by helping to promote the growth of good bacteria over the bad strains. This aids in the maintenance of regular digestion, cognitive functioning, and promotion of immune system responses. Studies also show that probiotics can help boost your skin's health.1
Keynote: Your gut hosts approximately 80% of the immune cells in your body, which suggests that the quality of the bacteria in your stomach may be connected to the overall quality of your immune system responses.2
Know What You Need
As we mentioned above, many new probiotic users often skip this critical step. It's easy to assume that any probiotic is a good probiotic, and although that's partially true, many strains specialize in specific areas of the body, and some brands may not be the highest quality available.
Keynote: when stating the name of a probiotic, the genus comes first, then the specific strain. Take, for example, lactobacillus rhamnosus. The genus is lactobacillus, while the strain is rhamnosus. You'll usually see the first letter of the genus, followed by the full name of the strain: L. rhamnosus.
Here's a few of the most common strains and what they can do for you:
L. acidophilus: This strain of lactobacillus is essential to the maintenance of digestive health. After colonizing the walls of the small intestine, it will begin supporting nutrient absorption and helping with the digestion of dairy foods.
B. bifidum: This is another strain known for its promotion of dairy food digestion.
L. rhamnosus: Make sure to include this strain when you travel. It'll help promote healthy digestion of new types of foods.3
B. lactis: This strain not only helps promote immune system responses but also boosts the health of your teeth and gums.4
L. salivarius: If you want to see results right away, try to find this strain. This hardy probiotic colonizes extremely fast.5
L. plantarum: This strain sticks to the lining of your colon and creates a healthy barrier. It's especially useful for expectant mothers who want to ensure that their future newborn gets the right probiotics during birth.
There are hundreds of other probiotics, but these are some of the most essential.
Choose the Right One
You know what probiotics do and which strains you want, but the most important step is choosing the right supplementation method for you.
Some individuals prefer taking the natural approach by eating yogurt or other fermented foods. While this is ideal in theory, the reality is that many modern foods no longer contain the beneficial probiotics that our ancestors enjoyed. Pesticides, antibiotics, and refrigeration can destroy the microbes before they even have a chance to enter your system.
If you decide that supplementing is your best option, we recommend thoroughly checking the ingredient lists. Try to find a probiotic that contains the strains you're looking for, but doesn't include artificial fillers. These can dilute the product exponentially.
Another factor to note is the importance of prebiotics. These are essentially food for your probiotics. If possible, choose a supplement that includes prebiotic fiber to help boost the strength of your healthy bacteria.
Keep a Schedule
Sometimes, the most challenging part of supplementing is keeping to a schedule. If you want to reap the full benefits of your probiotic, we recommend trying to take it every day. Each supplement is different, so make sure to check the label for instructions on when and how to take your new probiotic.
Final Thoughts
Choosing a new supplement can sometimes be complicated, but with the right research, you can quickly reap the benefits of healthy bacteria. By talking to your doctor and taking the time to select the best supplement, you will go a long way for your digestive health.
---
http://www.livescience.com/46502-probiotics-hold-promise-skin-conditions.html

https://www.ncbi.nlm.nih.gov/pmc/articles/PMC2515351/

http://www.drdavidwilliams.com/how-to-choose-the-best-probiotic-supplement/

http://probiotics.org/bifidobacterium-lactis/

http://probiotics.org/l-salivarius/

http://bodyecology.com/articles/lactobacillus_plantarum_benefits.php