A Purely Delicious Heart-Healthy Recipe To Cook At Home
1 minute read
---
Nutrition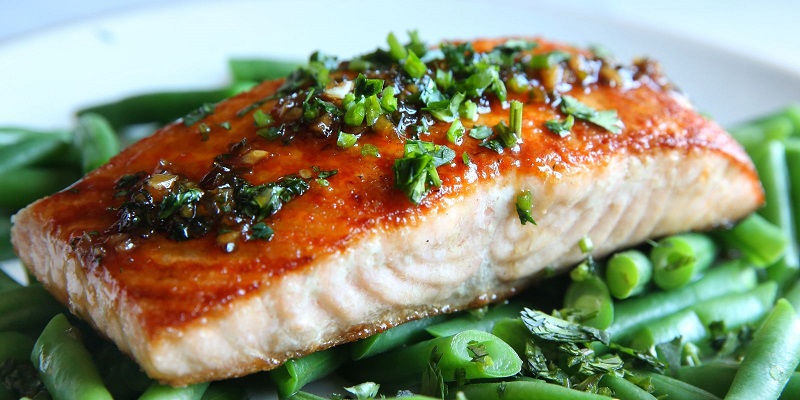 Roasted Salmon w/ Green Beans & Tomatoes
Just in time for summer, you can enjoy this delicious dish, perfect for heart health!
Serves: 4
Ingredients:
6 clove garlic
1 lb. green beans
1 pt. grape tomatoes
½ c. pitted kalamata olives
3 anchovy fillets
2 tbsp. olive oil
Kosher salt
Pepper
1 skinless salmon fillet
Instructions:
Heat oven to 425 degrees F.
On a large rimmed baking sheet, toss together the garlic, beans, tomatoes, olives, and anchovies (if using) with 1 tablespoon oil and 1/4 teaspoon pepper.
Roast until the vegetables are tender and beginning to brown, 12 to 15 minutes.
Meanwhile, heat the remaining tablespoon oil in a large skillet over medium heat.
Season the salmon with 1/4 teaspoon each salt and pepper and cook until golden brown and opaque throughout, 4 to 5 minutes per side.
Serve with the vegetables and enjoy!
Photo / Recipe Credit: delish.com | Woman's Day Kitchen | Vivian Lui | Con Poulos


---
http://www.delish.com/cooking/recipe-ideas/recipes/a22165/roasted-salmon-green-beans-tomatoes-recipe-wdy1013/