Girl Who Lost Eye To Cancer Receives Cute Lookalike Doll
6 minute read
---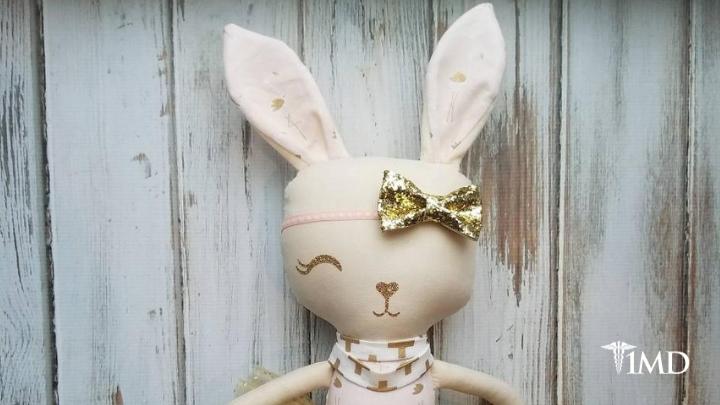 Family
Anything that can make a terrible illness easier to deal with is always a welcomed reprieve within a young child's life.
For an adorable little girl battling cancer, a custom-made doll was just the gift she needed to make her birthday memorable.1
Brynn, a kind-hearted and inspirational three-year-old girl, has undergone various treatments to rectify her condition. The girl's mother, Ms. Danielle Munger, recalls when she first noticed that Brynn was different. Weeks after the girls first birthday, Ms. Munger began to acknowledge that her daughter differed from other children.
Brynn's eyelid began to droop as symptoms set in. Frantic to find out what could have caused the problem, Brynn's mother immediately took her to a medical professional.
The girl's doctor discovered that there was a tumor behind the child's eye that likely needed to be removed. Determining a diagnosis for the condition took time.1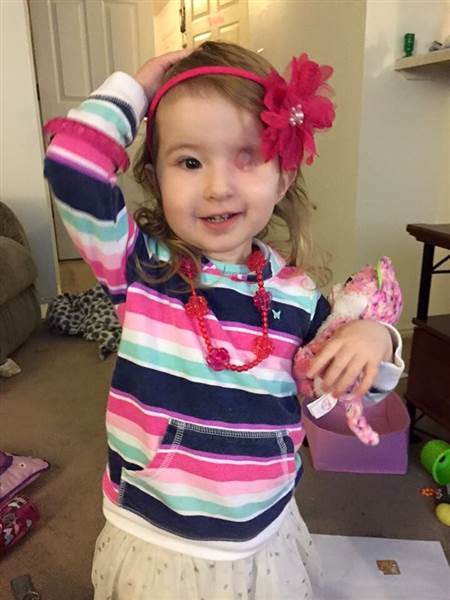 Brynn's Cancer Journey
After various tests were performed on Brynn, doctors finally reached a diagnosis.
The tumor that was lodged behind the child's eye was a rare form of cancer. Brynn was diagnosed with Undifferentiated Sarcoma. This type of cancer affects the soft tissues. The diagnosis is an exclusion diagnosis, which means that it is given when a type of sarcoma cannot be properly categorized.
Brynn's battle with her health has been hard on both her and her family. The oncologist assigned to treat Brynn's condition recommended that the child should have her left eye removed.
The eye and surrounding tissues of her left orbit had to be removed completely during her operation. The tumor had spread so far, that doctors did not want to take the chance that it could come back, if too little was removed in the operation.2
Brynn underwent several surgeries to eradicate the tumor. After her surgery rotations, she underwent six weeks of radiation treatment. The radiation was used to kill any lingering cancer cells that the doctors could not remove surgically.
Upon receiving the news that Brynn was cancer-free, the child was taken back into surgery. This time, she was given a skin graft over the eye that was removed.
The skin graft Brynn received is referred to as a safe wound. Brynn's cancer has since remained at bay, and been in remission for over a year.
Her third birthday marked a pivotal point in her difficult journey.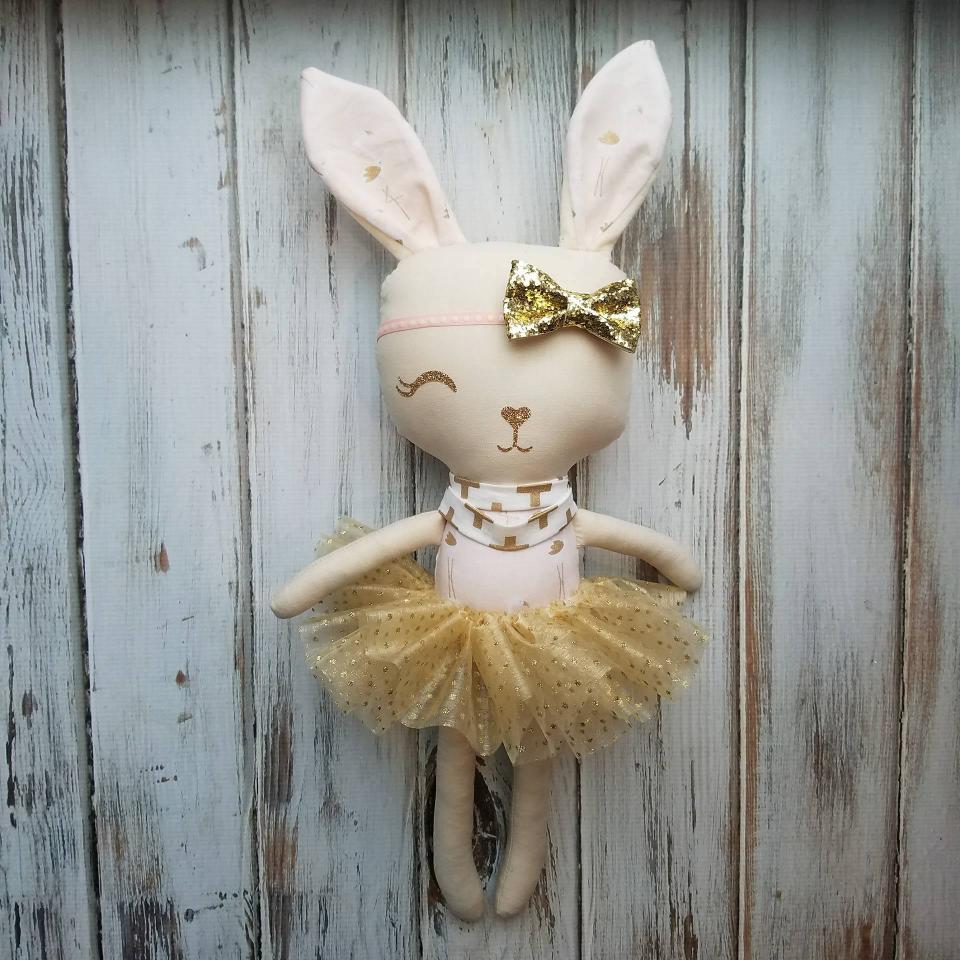 A Special Gift For A Special Girl
With Brynn's third birthday approaching, Ms. Munger wanted to do something memorable for her child. She contacted Jessica Sebastian, the owner of Sebastian Design. The mother wanted to know if Sebastian could create a special present for her brave little girl.3
Ms. Munger informed Sebastian of her daughter's condition. She requested to have a doll made that resembled a rabbit. She didn't want the rabbit to look like anything you could purchase in a store. Instead, she wanted the bunny to be a lookalike for her daughter.
Touched by the mother's story, Sebastian agreed to create a special gift for the brave young girl. The doll-maker went above and beyond to fulfill Brynn's mother's wishes.
The doll she created was a soft, white-colored rabbit named "Sparkle". The rabbit was dressed in a gold tutu and a glittery bow to match. It had a cute heart-shaped nose, and only one prominent gold eye.3
Sebastian proclaims that she has never created anything so meaningful. The outpouring of love that the family received from Sebastian overwhelmed them. The family was proud to add Sebastian to their list of friends.
The doll that Sebastian created was just what the mother believed her daughter needed. "Sparkle" has helped bring hope and happiness to this little girl's life.
Ms. Munger had heard that having a doll made for her daughter would be therapeutic and comforting. After the ordeal, Ms. Munger noticed that Brynn could tell she was different from anyone else.
Brynn's mother wanted her daughter to know how special she really was, both inside and out. The beautifully designed doll allowed her to do just that.
A Special Thank You To A Wonderful Doll Designer
To show her gratitude, Brynn's mother posted a picture of Brynn holding onto her new doll, online. In her post, Ms. Munger wrote that her little girl was hugging her special one-eyed bunny that was just as beautiful and perfect as she was.
The posted picture melted Ms. Sebastian's heart. When interviewed for the story, the designer stated that her favorite part of the photograph was the outfit Brynn was wearing. She was dressed in a Wonder Woman nightgown. This nightgown symbolized the strength and courage that the little superhero now possessed.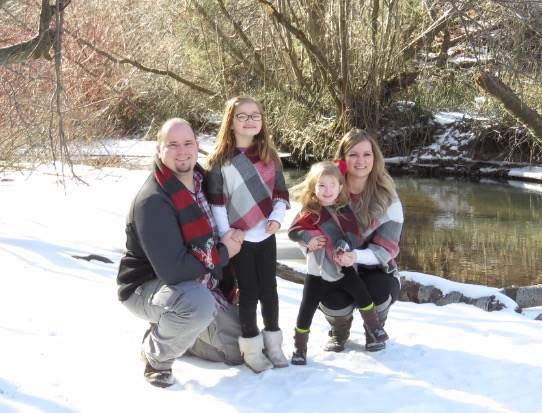 Children that are diagnosed with life-threatening diseases, especially cancer, benefit from playing with dolls that model their world and personal self-image.
Many child life specialists use Teaching Dolls to help understand their medical conditions. There is no denying that dolls and toys can bring hope to sick children. The dolls provide comfort and offer a distraction from the upcoming events that plague them.
It was a heart-warming story for all who read it (including our own writing staff!) so we had to share it with you, too! Hope it brought a little "sparkle" to your day. :)
---
http://www.independent.co.uk/life-style/health-and-families/health-news/doll-with-one-eye-cancer-rabbit-sebastian-design-idaho-brynn-look-a-like-toy-a7659336.html

http://www.foxnews.com/health/2017/03/30/toddler-who-lost-eye-in-cancer-battle-gets-special-look-alike-doll.html

http://toddlerwholosteyeincancerbattlegetssp.wikidee.org/toddler-who-lost-eye-in-cancer-battle-gets-special-lookalike-doll.html