Delicious, Healthy Cinco de Mayo Chicken Tacos + Tips on Eating Well
7 minute read
---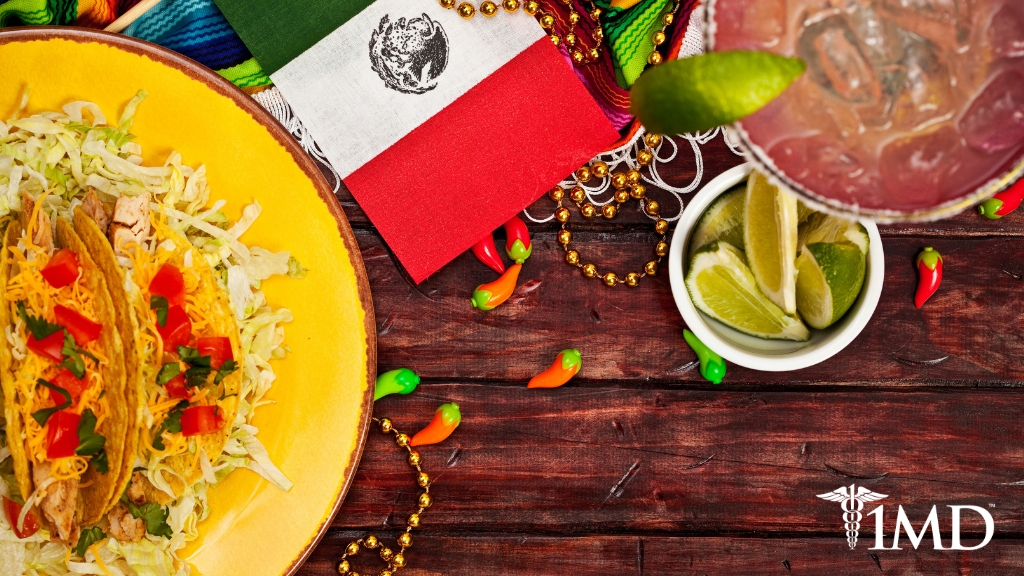 Nutrition
Cinco de Mayo is a popular time for celebration. Just as with other special occasions, people tend to put their healthy eating aside for special occasions, especially days like May 5th, when drinking alcohol is often on the menu. But this doesn't have to be the case.
Just because it is a time to celebrate doesn't mean you have to put your health aside. There are a number of healthy snack options for Cinco de Mayo, so you can eat healthy without missing out on all the good taste and fun.
Healthy Eating Ideas That Taste Great
Eating healthy does not have to dampen the celebrations. With a few twists to traditional recipes, you can enjoy all the same flavors while boosting your health. From appetizers to side dishes, to main meals and desserts, there are a variety of heathy eating options for this year's Cinco de Mayo party.
By just making a few additions or changes to the classic dishes, you can enjoy the festivities and promote your health.
Avocados
Avocados are a staple when it comes to traditional Cinco de Mayo fare. While the avocado sometimes gets a bad reputation for being fatty, it is worth noting that it is only full of healthy fats. This means you can make as much guacamole as you want without feeling guilty.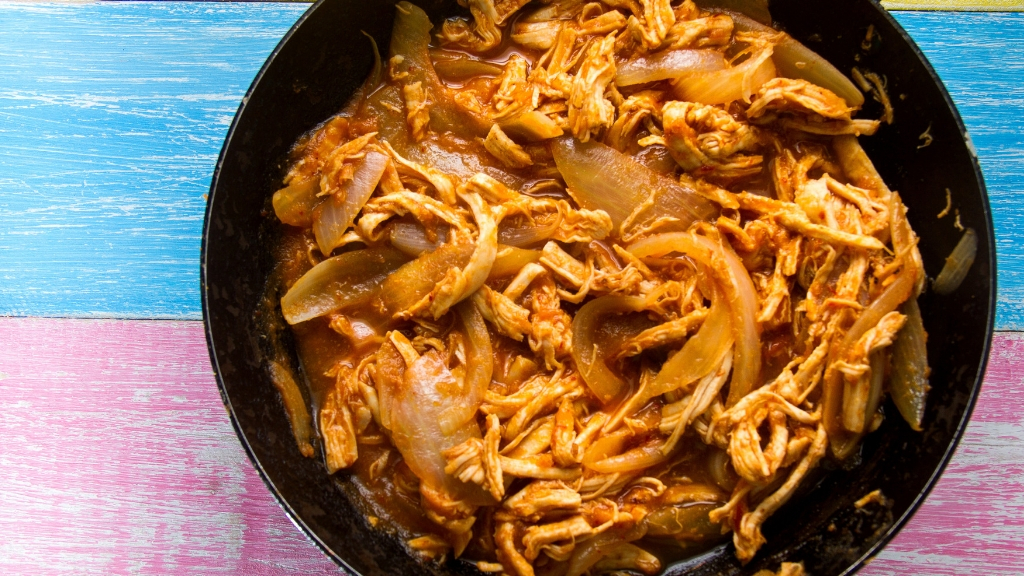 The best part about guacamole is that you can add any ingredient you want. Throw in your favorite fruits and diced vegetables to add new flavor and additional antioxidant benefits.
Salsa and Pico de Gallo
Salsa and Pico de Gallo are other versatile options that can be made super healthy. Tomatoes are already packed with nutrients, and when you throw in fruits and other vegetables as well as herbs and spices, you get greater benefits. Using lemons or limes along with herbs and spices is the healthier way to season salsas, so as to minimize salt consumption. In this way you can still get great taste without risk to your blood pressure.
Avocado can also be added to any of your favorite southwestern salads. Grilled corn on the cob, along with peppers, feta cheese, black beans, and tomatoes will give any bowl of lettuce a Cinco de Mayo flare.
Toss any of your salads with homemade Pico de Gallo or a cilantro lime dressing for additional flavor. Any combination of these vegetables and herbs provide a host of nutrients and health benefits without depriving you of that southwestern taste you are craving.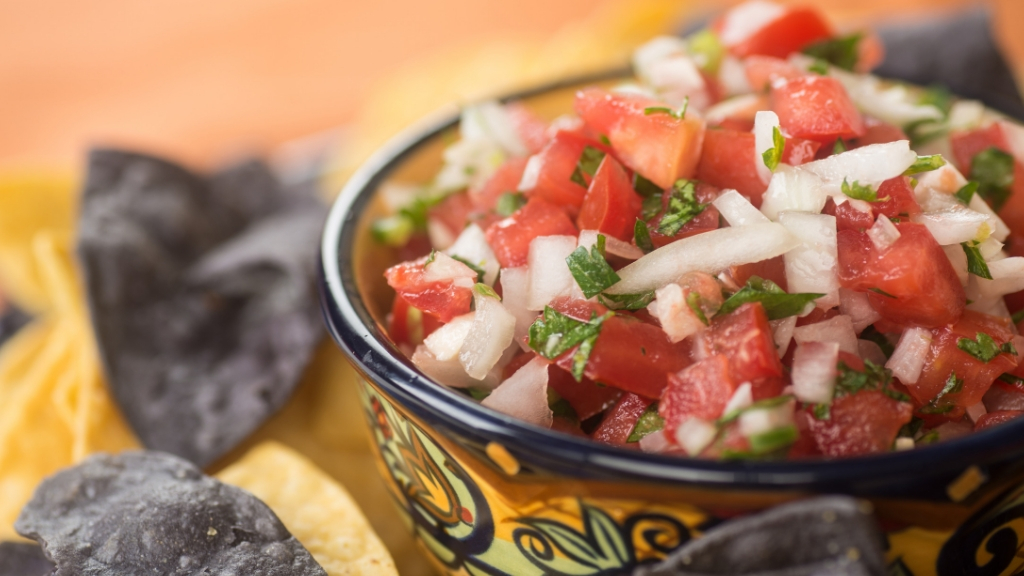 Healthier Entrées
When it comes to main courses, some traditional foods can get bulky with the use of rice, beans, and tortillas. To avoid heavier foods, which may cause you to feel too stuffed or bloated, choose to keep things light this year.
Chicken and lime taquitos are smaller than burritos, and you can always swap out your beef for fresh fish or lean poultry. Opting for a lighter protein choice not only boosts health, but it is lighter and easier on your digestive tract.
Desserts and Drinks
Desserts and cocktails are always a concern when it comes to eating healthy. They are the best part of every celebration but can also be the unhealthiest.
Too much sugar is bad for blood glucose levels, too much fat can contribute to cholesterol, and alcohol is never recommended in large quantities. Try spicy avocado cupcakes and a skinny sunrise cocktail made from wine and fruits juice.
As healthier alternatives to traditional desserts, beers, and margaritas, these sweet treats mean you can spoil yourself without feeling guilty.
To get you started on your new quest for healthy eating at your party, the recipe below delivers great taste and mouthfuls of health benefits.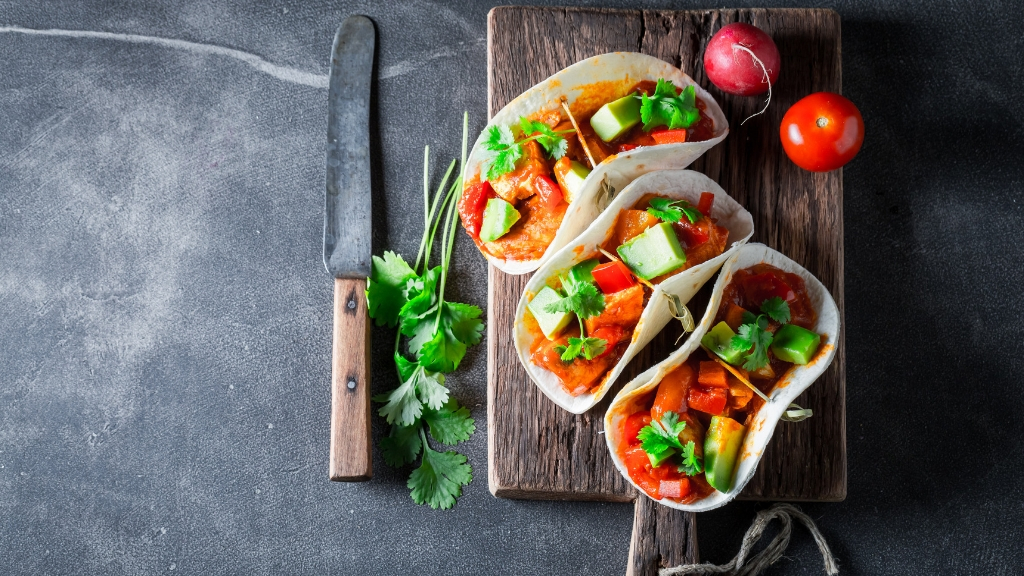 ---
Ingredients:
1 tablespoon extra-virgin olive oil
1.5 pounds skin-on, bone-in chicken thighs
1 cup medium-diced white onion
2 medium garlic cloves, smashed and peeled
1 large tomatillo, husk removed, rinsed, and roughly chopped
1/2 teaspoon Mexican oregano
1/4 teaspoon ground cumin
One 14.5-ounce can fire-roasted diced or crushed tomatoes
2 tablespoons roughly chopped chipotles
2 tablespoons adobo sauce from one (7-ounce) can
1/2 cup homemade chicken stock or low-sodium chicken broth
1 bay leaf
Kosher salt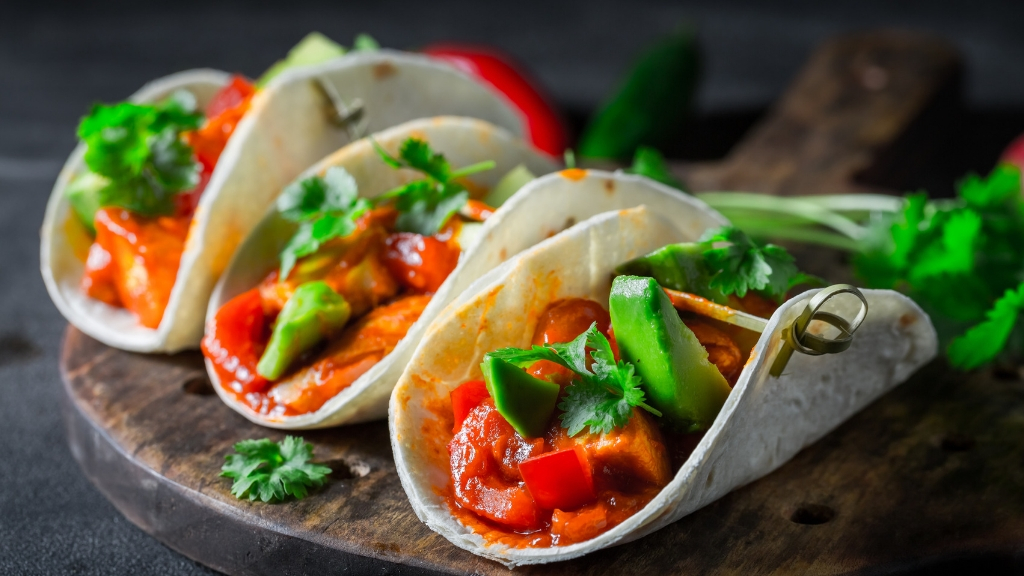 Directions:
1. Heat oil in a Dutch oven or large pot over medium-high heat. Add chicken thighs skin-side down and cook until well browned, which should be about 6 minutes. Flip thighs and continue to cook until other side is lightly browned, about 3 minutes. Transfer chicken to a plate, leaving fat in pan, and set aside.
2. Add the onions and garlic to Dutch oven and cook, stirring occasionally, until the onions have browned around the edges, about 5 minutes. Add tomatillo and cook until browned around the edges, about 4 minutes. Add oregano and cumin and cook until fragrant, about 30 seconds. Add tomatoes, chipotle, and adobo sauce and stir to combine. Remove from heat.
3. Transfer sauce to the jar of a blender and puree until smooth. Pour sauce back into pan, stir in chicken stock and bay leaf, and bring to a boil over medium heat. Nestle chicken thighs in sauce, reduce to a simmer, and cook until meat registers 165°F in thickest part of thigh on an instant-read thermometer. Transfer chicken to a plate and let sit until cool enough to handle. Remove sauce from heat and discard bay leaf.
4. Pull chicken meat into strips, discarding skin, any large pieces of fat, and bones. Stir chicken into sauce and cook over medium heat until warmed through, about 3 minutes. Remove from heat and season with salt to taste. Spoon the chicken into warm tortillas and top with tomatillo salsa, onion, cilantro, cotija cheese, or any toppings of your choice. Serve with lime wedges.
The Bottom Line
Celebrate this Cinco de Mayo by celebrating your health too. Healthy food doesn't have to be boring, and you don't have to sacrifice your healthy diet for the celebration. Try any of the snack ideas above, and make them for your Cinco de Mayo.
You can have the best of both worlds—promoting your health while enjoying traditional celebratory fare. This Cinco de Mayo, enjoy the festivities and your good health.
---