These Are The 10 Best Walking Towns in America
7 minute read
---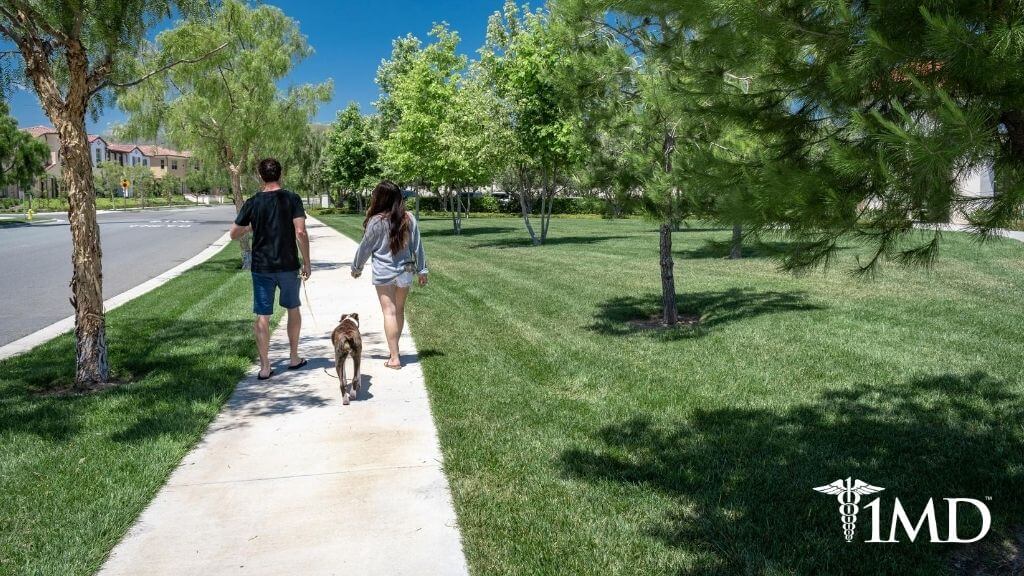 Breaking Medical News
Walking is one of the best exercises you can do. It doesn't require a lot of effort and can easily be incorporated into your daily routine.
In fact, to get the benefits of exercise, you don't need to run marathons. Simply walking each day can have profoundly beneficial effects. If you are looking for a great place to visit or relocate, and walking is part of your routine, there are a few top walking towns you should look into.
And if you aren't planning on leaving town, these could be great examples on changes you can support in your own community.
Benefits of Walking
Walking for just thirty minutes a day is all you need. If you have goals to lose weight or build muscle mass, then you will need to incorporate additional exercise, but for the most part, walking takes pretty good care of you.
Walking every day has been shown to elevate your mood in several ways. The physical activity triggers the release of endorphins, which elevate mood, and it also relieves stress and anxiety.
Walking is also a great low-impact cardio exercise. Cardiovascular diseases are the top killers in this country and walking is a great first step to preventing them.
Walking is gentle on your body but serves as a cardiovascular workout to improve circulation, reduce cholesterol, promote weight loss, and exercise your heart muscles.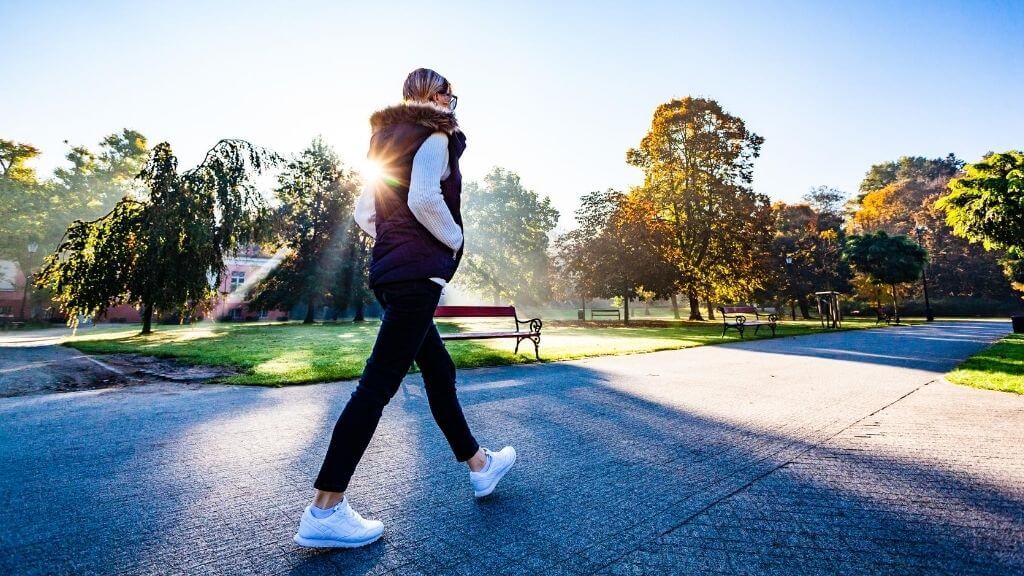 There are additional health advantages to walking a little every day outside of promoting optimal heart health.
♦ Improved respiratory system
♦ Easier management of diabetes
♦ Reduced joint and muscle pain
♦ Increased muscle strength and endurance
♦ Reduced body fat and weight loss
♦ Stronger bones and improved balance
These Towns Are Made for Walking
Certain cities in the country are built for walking or offer the best scenery for you to explore on foot. If walking is part of your lifestyle, or if you are looking for motivational to start then these are the places for you.
1. Asheville, North Carolina
Southern hospitality and acres of lush foliage is what Asheville has to offer any avid walker. The North Carolina Arboretum is 434 acres wide and provides manicured gardens and untouched forests for hours of walking that your mind and body will both appreciate.
2. Boston, Massachusetts
Older cities like Boston were originally designed for pedestrians rather than traffic, and they still maintain that charm today. The smaller city blocks make it perfect for getting around by foot while the scenic Boston Common is ideal for leisurely strolls at night or power-walking on your lunch break.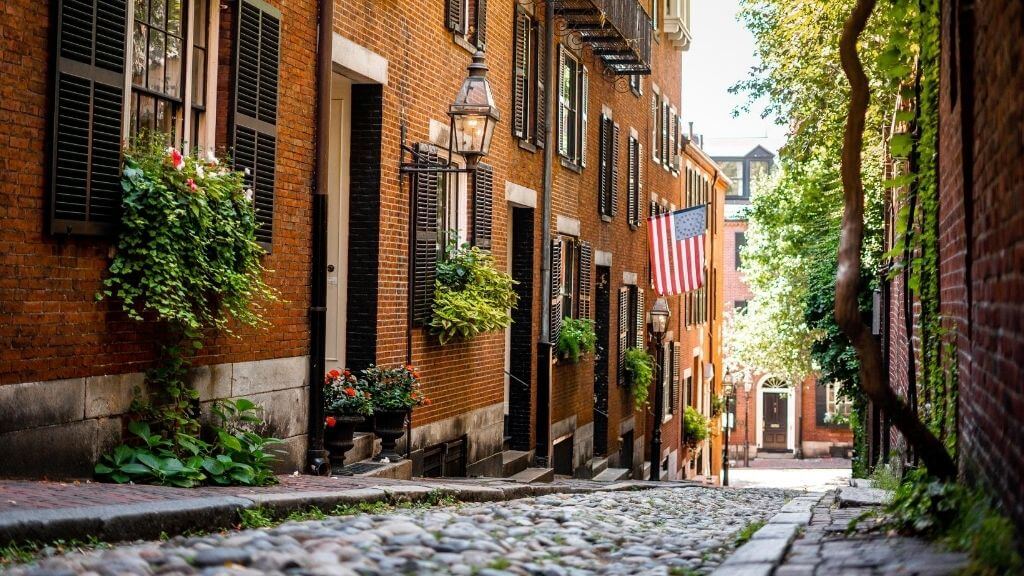 3. Miami, Florida
Most people do not think of Miami as a city for walking, as it sprawls along such a large coastal area. However, the city is very walkable and adventurous at the same time. With each corner offering a taste of one of the many local cultures, it is like walking through a new village in every direction.
If the city doesn't cut it, the Everglades National Park is not far away and offers you all the wilderness your feet desire.
4. New York City
Despite its massive size, New York City is much easier to get around when you travel by foot. This is the one place is where having a car will actually set you back in terms of efficiency. The sheer density of the city means that everything you need will almost always be within a few blocks of you and there are several scenic parks to stroll through at your leisure.
5. Oakland, California
The San Francisco Bay area is known to be pricey in terms of living, but its neighbor, Oakland is affordable and greener. You get the perfect morning loop as you walk around Lake Merritt or you can stroll down Piedmont Avenue to check out your favorite bookstores, restaurants, and other delightful destinations.
6. Portland, Oregon
Known as the City of Roses, Portland is one of the greenest cities in the country, which makes it an ideal walking town. All the quirky delights of this city are within walking distance and with all the history surrounding you, there is no chance of getting bored.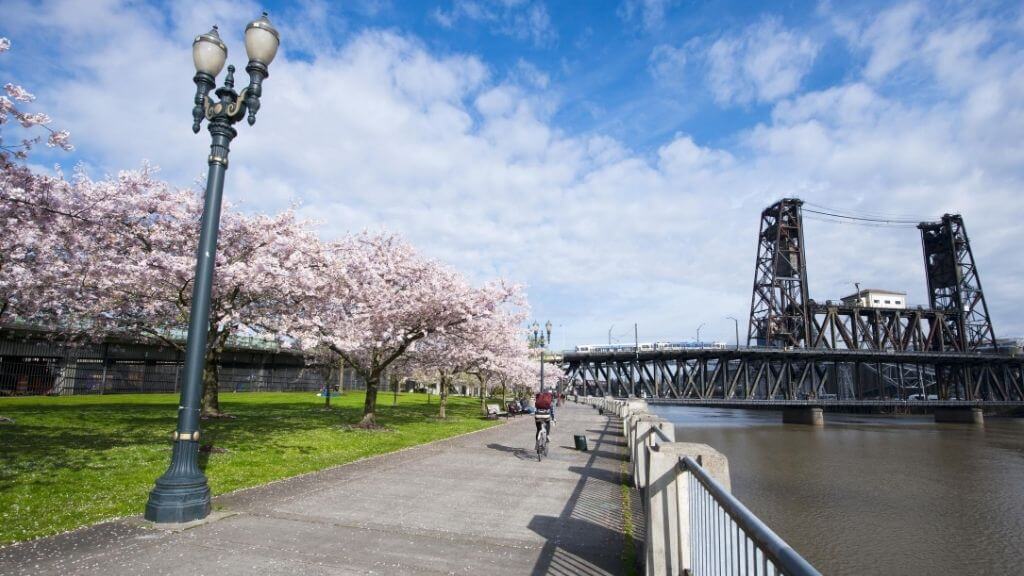 7. Richmond, Virginia
The numerous tree-lined paths of Richmond provide beautiful landscapes for you to stroll through. There are also a host of public parks in the city to explore through every colorful season.
The tree-lined avenues of this city change colors with every season, so you'll have something new to look forward to with every stroll you take.
8. San Diego, California
In this city you get the best of both worlds: You can stroll through the historical parts of the city soaking up the culture or feel the sand beneath your toes as you walk along any of the beautiful beaches. The sunny weather will have you outdoors every day and the fresh ocean breezes are just what you need.
9. San Francisco, California
The hills can give you quite a workout, but it is much easier to explore this vibrant and cultural city by foot. Large, green parks are dotted around the city and every neighborhood takes on a life of its own.
| Related: 10 Simple Ways to Make Walking More Fun |
San Francisco gives you cultural diversity, history, and breathtaking scenery with every step. Having water all around you is pretty impressive too.
10. Washington, D.C.
Out nation's capital gives you everything from diversity to history. Several neighborhoods can be found in the city, each boasting their own vibrancy and way of life.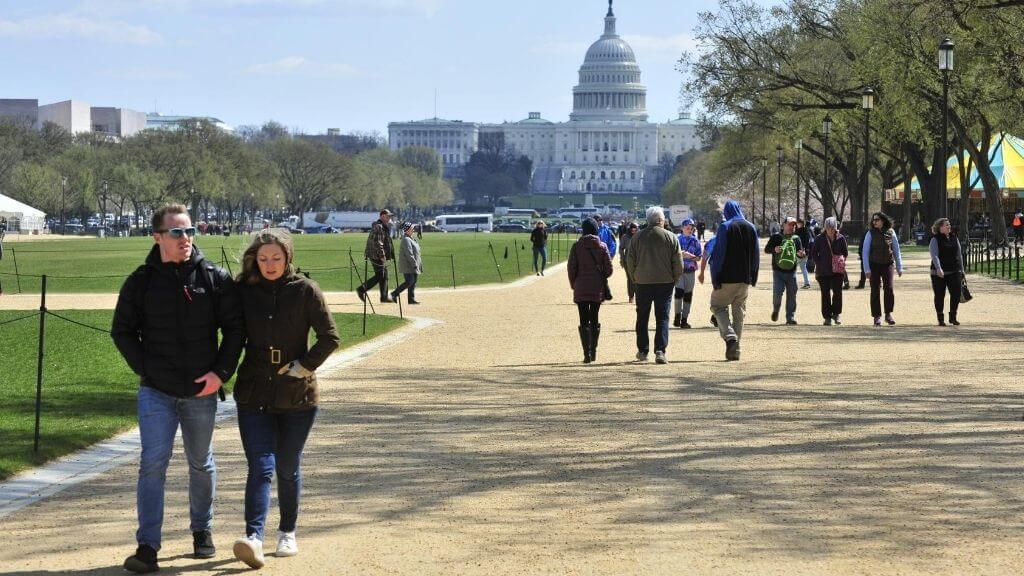 Variety is the spice of life in this city as you can explore our country's history, current politics, diversity, culture, and some of the best local parks along the eastern Coast.
The Bottom Line
Whether you are looking to relocate to a new place that offers more scenery or planning a vacation, be sure to check out the top cities for walking. Even on vacation, you can stay fit by exploring the local areas on foot.
Any of the locations above offers the best scenery for walking, and you end up doing your health a huge favor.
---