CholestMD® is doctor recommended to offer targeted lipid, circulatory, and cardiovascular system support.*
Sugar-Free
Preservative-free
Soy-Free
Non-GMO
Vegan

Help Maintain Healthy Cholesterol Levels
CholestMD® offers the power of 5 clinically studied ingredients, all scientifically studied to support healthy lipid levels, a healthy circulatory system, and a healthy cardiovascular system.*
Supports Healthy Sugar Metabolism
Bergavit® is patented, clinically studied to support cardiovascular health and support healthy blood lipid levels.*
Niacin is clinically studied to promote healthy triglyceride levels and vascular function*
Pine Bark Extract has been shown in clinical studies to promote healthy blood flow and blood pressure levels*
Maintain Healthy
Cholesterol Levels
CholestMD® is formulated to support the cardiovascular system, providing a comprehensive approach to your heart health.*
Within Hours

Clinical dose niacin may cause temporary skin "flushing", which normalizes as your body adapts to its new supplement regimen*



2 Weeks

Body begins to normalize, meaning, you should experience a reduction in the "flushed skin" sensation as well as support in blood pressure health.*



Month 1

After 30 days, a doctor visit and blood test may support healthy LDL and HDL levels.*



Month 3 & Beyond

Prolonged use of Bergavit® is shown to promote healthy blood lipid levels and immune system function.*




*Individual results may vary. This timeline may not reflect the typical purchaser's experience, and is not intended to represent or guarantee that anyone will achieve the same or similar results.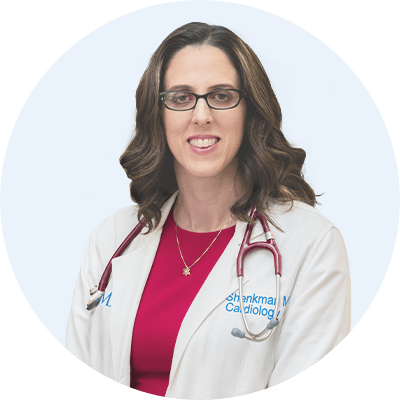 Doctor Recommended
Dr. Shenkman, MD
The two types of lipoprotein that help transport cholesterol through your body are LDL (low-density lipoprotein) and HDL (high-density lipoprotein). HDL functions to transport cholesterol back to the liver so that it can be removed from our bodies, while LDL cholesterol impacts arterial health, if allowed to accumulate. With over one-third of the American population having elevated LDL cholesterol levels, comprehensive cholesterol and cardiovascular support is essential.
This is why I stand behind 1MD's CholestMD®, a revolutionary broad-spectrum formula designed to maintain healthy HDL and LDL cholesterol levels, support proper metabolic function, and boost heart health. CholestMD® contains powerful, clinically-studied ingredients to support healthy blood lipid levels, a healthy circulatory system, and a healthy cardiovascular system.
This unique combination offers patented Bergavit® and niacin, two potent ingredients that provide comprehensive cholesterol and cardiovascular support. The addition of olive leaf extract and garlic, which promote healthy lipid levels, aid blood circulation, and support metabolic function, make CholestMD® one of the most targeted and effective supplements for heart health.
In my opinion, 1MD has created a unique and powerful formula to promote comprehensive cardiovascular support and I recommend CholestMD® to anyone looking to improve blood glucose and lipid levels, aid metabolic and brain function, and boost overall heart health and function.
Highly Effective Ingredients Provide Maximum Benefits
Sustainably sourced and highly bioavailable ingredients make CholestMD® a potent formula to support cholesterol health.*
Bergavit®

Bergavit® is a patented, clinically studied, standardized extract containing the main active flavonoids of bergamot juice. Sustainably sourced from the Calabria region in Italy, this potent ingredient works to support cardiovascular health.*

Niacin

Niacin, an essential B-complex vitamin needed by every part of your body for proper function and is clinically shown to improve healthy blood lipid levels.*

Pine Bark Extract

Pine Bark Extract, a potent antioxidant used as a medicinal herb for millennia. Its main active ingredient, 95% standardized proanthocyanidins, is clinically shown to promote healthy blood pressure.*
You can rest assured knowing there are never any harmful fillers or additives
CholestMD® Supplement Facts
Serving Size: 3 Capsules | Servings Per Container: 30
Amount Per Serving
%DV

Bergavit®

(Citrus aurantium L. var. bergamia)

550 mg
**
Niacin
20 mg
125%
Niacinamide
380 mg
2375%

Red Yeast Rice

(Containing 10 mg of Monacolin K)

1000 mg
**
Pine Bark Extract
20 mg
**
Garlic Extract
20 mg
**
Other Ingredients: Vegetable Cellulose Capsule, Silica, Vegetable Oil Powder
Percent Daily Value based on a 2,000 calorie diet.
** Daily Value Not Established
* These statements have not been evaluated by the Food and Drug Administration. This product is not intended to diagnose, treat, cure, or prevent any disease.
Bergavit® is a registered trademark of BIONAP S.r.l. and its affiliates.
Sugar-Free
Preservative-free
Soy-Free
Non-GMO
Vegan
How to Take CholestMD®

As a dietary supplement, adults take three (3) capsules daily, with an 8-ounce glass of water, or as recommended by a healthcare professional.
Write a Review
What are people saying?
I just received my blood work and my LDL-CHOLESTEROL is 169, CHOLESTEROL, TOTAL 265 mg/dL and HDL CHOLESTEROL 59 mg/dL TRIGLYCERIDES 205 mg/dL I am ordering the CholestMD. After I have taken it a while and make changes in my diet and have blood work I will write a review. 1MD supplements are very good and I'm pretty sure I will be happy with CholestMD.
My cholesterol reading has improved since taking this product! I have a recurring subscription. Worth the money!
If you have issues with your cholesterol this is amazing.
Great product. Did a lot more than I expect. It lowered my cholesterol dramatically.
I am looking forward to receive CholestMD.
AMAZING! I have suffered with High Cholesterol (runs in the Family) for ever. Found out when I was in my 30's. I am now 69. Doctors have been very concerned, but I could not tolerate the statins in prescription drugs. I started taking CholestMD in May 2020. My cholesterol dropped from 338 to 233 by June 2020. Today 09/02/2020 it is now 168. Triglycerides were 199 they are now 94. HDL was 79 is now 66. This is just a wonderful breakthrough in my life. Thank you!!!
The product has been shared with my daughter, and l will be ge3blood work this week to see the results since l started taking the product.
I use this product to keep my cholesterol in check. I don't always eat right & this product helps. Highly recommend!
I'm a physician. I wanted a product that naturally helps with cholesterol without side effects.CholestMD has all natural agents with proven track record. I'll by again and recommend it.
My sister took it. She said not have hurt her chest anymore.
Write a Review
Frequently Asked Questions
Can I take Bergavit® with other products and/or prescription drugs?
We recommend that you consult your physician before using this or any product if you are pregnant, nursing, trying to conceive, taking medications such as blood thinners, anticoagulants, immunosuppressants, photosensitizing medications, or other medications, have a sensitivity to sunlight, have coagulopathy, a liver or kidney condition, or any other known medical condition.
Can CholestMD® replace other stains or prescription medication intended to lower cholesterol or improve blood pressure?
No, CholestMD® is a dietary supplement and is not a replacement for any drug.
Why does this formula contain both niacin and niacinamide?
Although the two are used interchangeably, they have different properties. When ingested, niacin is converted to niacinamide, and that niacinamide is then converted to a metabolically active form: the coenzyme nicotinamide adenine dinucleotide (NAD), which is an important part of our energy production cycle. The addition of niacinamide boosts the performance of all of the essential biochemical functions of niacin and prevents its deficiency, while also acting to reduce the "flushing reaction" commonly experienced with niacin.*
How should I take CholestMD®?
Starting with one capsule daily with an 8-ounce glass of water and gradually increasing dosage is recommended, until the desired dose is achieved, or as recommended by a healthcare professional. This method can help to reduce the vasodilative effect, or "flushing reaction" that can accompany a niacin supplementation regiment. For the maximum daily recommended dose, as a dietary supplement, adults take three (3) capsules daily, with an 8-ounce glass of water, or as recommended by a healthcare professional.