Senate Politicians Vote Big on Future of Women's Healthcare
4 minute read
---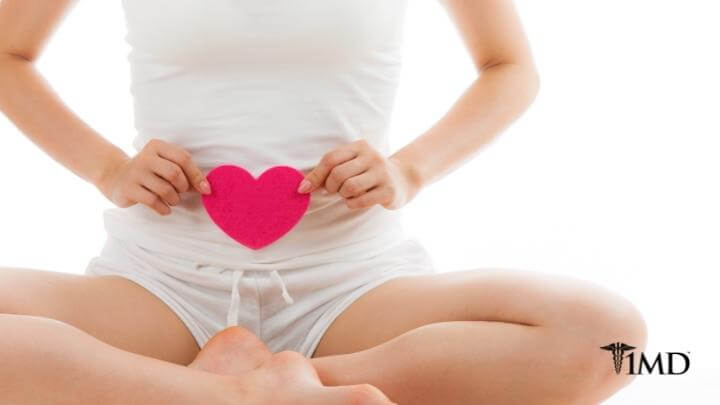 Women's Health
Major Votes Takes Place
Last week, Vice President Mike Pence gave a tie-breaking vote for a Senate bill which effectively allows states to deny Title X family planning funds for Planned Parenthood. The issue that they voted on was to repeal a specific controversial regulation that was previously established by the Obama administration several years ago. That regulation in question had put states on notice and prohibited any states who arbitrarily wanted to deny Title X family planning funds, from doing so.
Next Steps Forward
Now, after the Senate politicians have voted successfully in favor of making the new change, the states will soon be able to deny Title X funding for reasons that might not have to do with the quality of care that is being provided. For some, this is alarming, with many seeing the services provided as essential to women's health care, including contraceptive care, breast exams, abortions, screenings, and more.
Last week, Trump also met with the House Freedom Caucus in order to try and sort out the details on the Obamacare repeal. And when it comes to trying to turn things around, it's been suggested that perhaps other organizations will step up in the place of Planned Parenthood in order to provide critical services to the market.
Another View of the Situation
Critics of the move see the effort to defund Planned Parenthood as an attack on primary health care for millions of women in the country. The recent vote from the U.S. Senate was 51-50 in favor of overturning the rules that were previously put into place. Vice President Mike Pence provided the tie-breaking vote at no. 51.
Under the new changes, if states make the decision to fully defund Planned Parenthood, then many women around the US are going to have to select alternative clinics to get the health services that they need. It is estimated that Planned Parenthood gets tens of millions of dollars in funding every year in the way of grants, to try and fund birth control and other health services that are provided.
For unintended pregnancies, it is important for females to have access to contraception and many of them have difficulty paying for it. Planned Parenthood has made it easy in the past for them to find contraception to use. It's been suggested that if women are prevented from obtaining the contraception that they need they might end up seeking abortions in the future as an alternative.
Trying to Catch Up
Not that long ago, the Republican Party lost an opportunity to defund Planned Parenthood when their plans for the American Health Care Act failed at the end of March. Mike Pence is seen as playing a significant role in the march to try and take funding away from this organization. How fitting would it be that he would cast the tie-breaker, the final deciding vote, to put a stamp on funding for the organization.
Earlier in March, Trump had offered Planned Parenthood the opportunity to keep their funding if they would stop performing abortions but that didn't pan out the way that he thought it would. Trying to disqualify Planned Parenthood from receiving federal funding has been a longtime goal of pro-life advocates. The organization provides services to many women and they aren't going to sit back quietly while lawmakers try to infringe upon services that they need in a way that they don't agree with. It has been a very long and slow battle between both sides.
Uncertain Future
For now, the extent to which the new changes are going to impact the organization isn't known precisely. However, the implications over the changes are understandably worrying many in the women's health community. Some feel that restricting the Title X funding might work to cripple Planned Parenthood clinics and that the move will negatively impact women's healthcare around the nation.
The Title X program is a Nixon-era program, established to provide grants to community health centers for family planning and related services. Many Planned Parenthood clinics all around the U.S. use Title X funds for a variety of services and it will be interesting to see how the landscape of the market changes now that these rules have been altered.
The recent move by Pence and others is moving Congress one step closer to achieving their goal of denying funding to—and dismantling—this organization.
---
http://www.dailykos.com/story/2017/3/30/1648707/-Mike-Pence-gleefully-breaks-tie-for-Republicans-takes-away-women-s-health-care

http://www.workers.org/2017/04/03/to-defund-planned-parenthood-means-attacking-primary-health-care-for-4-million-poor-women/#.WOaPXXRMSpo

http://www.motherjones.com/politics/2017/03/trump-health-care-summit-white-guys