These Instant Pot Thanksgiving Dish Ideas Save You Time and Stress
8 minute read
---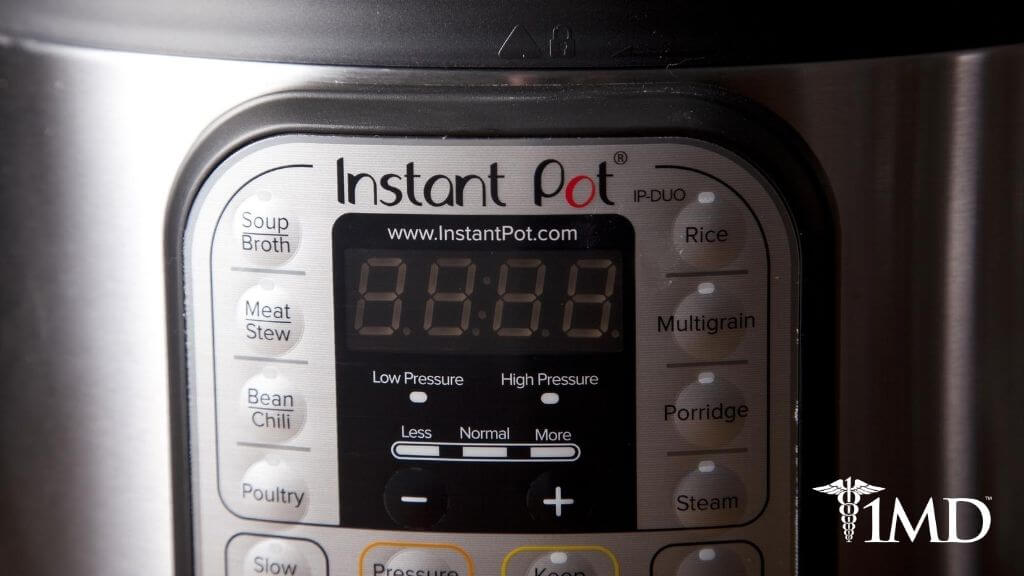 Nutrition
Having an Instant Pot will make Thanksgiving easy this year. Traditionally, making a Thanksgiving feast is a day-long adventure, but not everyone has the time to do this. If you have a way to cut back on the stress of the holidays, it's definitely worth your time (and health) to take advantage of it.
Instant Pots have been all the rage recently, and it's easy to see why once you have a taste of what they can do. Here are ten Instant Pot recipes that will make Thanksgiving prep simple and make your mouth water.
Instant Pot Thanksgiving Side Dishes
Rather than letting your turkey back in the oven all day and risk getting dried out, your Instant Pot is a great way to cook succulent turkey breasts. This way you keep tradition alive, but you still have the day freed up to spend with family.
Turkey is not only a tradition of the Thanksgiving holiday, but it is one of the healthier choices of meats out there. As a source of high-quality proteins and essential amino acids, turkey can promote good health and protect you from disease.
The Instant Pot is also perfect for making pretty much any dish you can think of. From soups and delicious sides, to mouthwatering main dishes, these recipes are easy and guaranteed to compliment your turkey for a convenient, successful holiday meal. Of course, don't forget to have a salad ready too.
Low in fat and full of nutrients, butternut squash is the perfect vegetable to add to your Thanksgiving feast. When made into a soup, you not only warm your soul, but studies have shown that its potassium content will boost heart health, bone health, and nervous system function.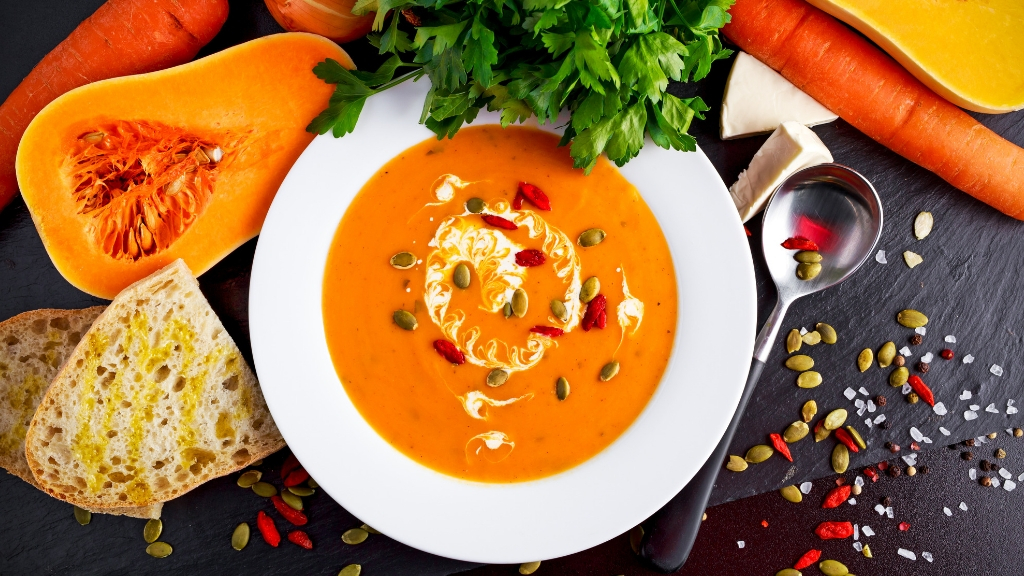 Ingredients
2 cups vegetable stock
4 cloves garlic, peeled and minced
1 carrot, peeled and diced
1 Granny Smith apple, cored and diced
1 medium (uncooked) butternut squash, peeled, seeded and diced
1 sprig fresh sage
1 white onion, diced
1/2 teaspoon salt, or more to taste
1/4 teaspoon freshly-ground black pepper, or more to taste
1/8 teaspoon cayenne, or more to taste
Pinch of ground cinnamon and nutmeg
1/2 cup canned (unsweetened) coconut milk
Directions:
1. Add the vegetable stock, garlic, carrot, apple, butternut squash, sage, onion, salt, pepper, cayenne, cinnamon and nutmeg to your Instant Pot. Toss to combine and close lid securely and set vent to "Sealing." Press "Manual," and then press "Pressure" until the light on "High Pressure" lights up, then adjust the +/- buttons to 8 minutes and cook.
2. Very carefully, turn the vent to "Venting" for quick release, and wait until all of the steam has released and the valve has dropped. You can then remove the lid, and remove and discard the sage. Stir in the coconut milk. Use an immersion blender to puree the soup until smooth. Season with salt, pepper and cayenne and serve warm with garnish of your choice.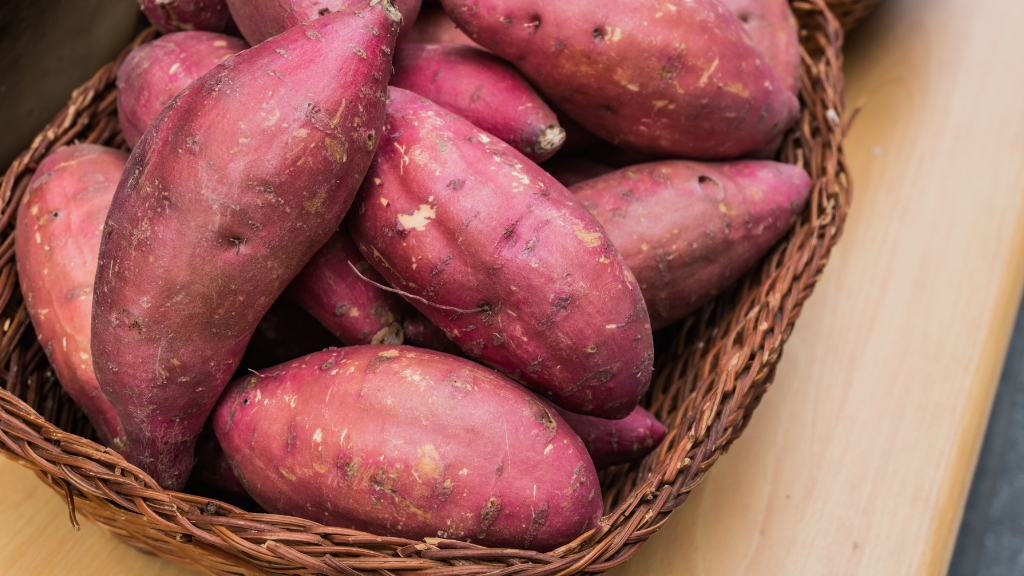 Sweet Potatoes
Sweet potatoes make a great alternative to regular potatoes. Rather than cover them with honey and marshmallows, this Instant Pot recipe keeps the flavor you love and the nutrients you need. Full of vitamins A and C, sweet potatoes provide essential immune system support to keep you healthy during the cold Thanksgiving season. They're truly a wonder food that should be eaten all year.
| Related: How to Make a Delicious Eggplant & Sweet Potato Lasagna |
Place steamer basket in Instant Pot and add 1 cup water. Scrub 4 medium sweet potatoes until skins are clean. Place on top of the steamer basket, cover, and place vent on lid to "Sealed." Set on "Steam" program and set time for 10 minutes.
Going green always means getting healthy. The more diversity you have when it comes to diet, the better off you will be. Brussels sprouts are often overlooked, so this Thanksgiving would be a good time to give them some attention.
In return, you will get a dose of powerful antioxidants, which studies have found can protect you from oxidative damage and cancer.
Ingredients
2 lb brussels sprouts halved
1/4 cup gluten free soy sauce
2 tbs sriracha sauce
1 tbs rice vinegar
2 tbs sesame oil
4 strips thick bacon chopped (or try eggplant bacon)
1 tbs chopped almonds
1 tsp red pepper flakes
2 tsp garlic powder
1 tsp onion powder
1 tbs smoked paprika
1/2 tbs cayenne pepper
Salt and pepper to taste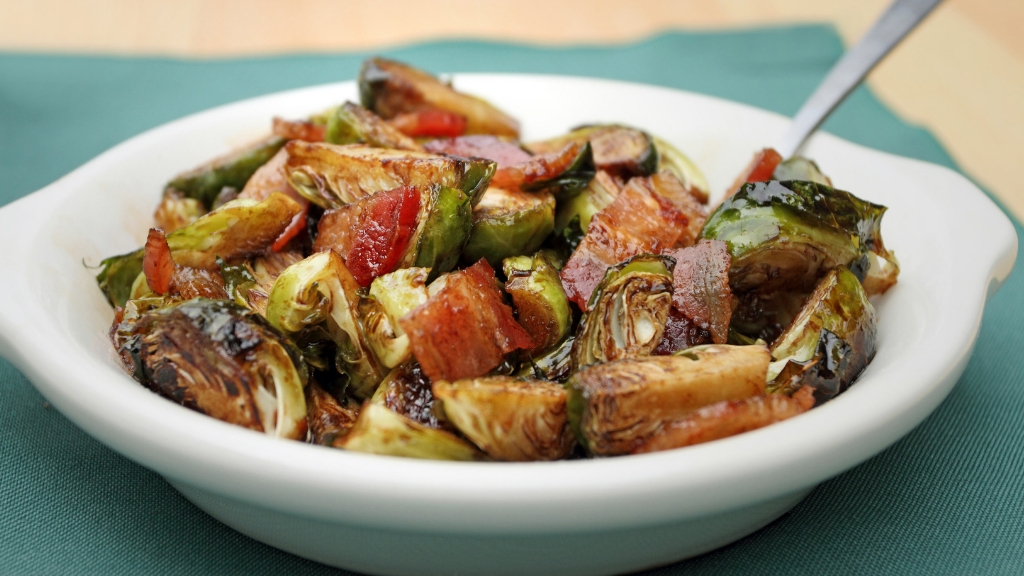 Directions
1. Put instant pot onto "Sauté" setting and place bacon and almonds inside. Mix all of the liquids and seasonings and then put Brussels sprouts in the Instant Pot and add sauce.
2. Put Instant Pot on Manual High for 3 minutes. When it beeps, quick release the steam. Your sprouts are ready to serve.
Your Instant Pot isn't just for savory meals. It can also be used to make some nutritious and delicious Thanksgiving desserts.
| Related: An Instant Pot Lemon Garlic Chicken You'll Love |
The recipe below will be the perfect end to a delicious Thanksgiving meal and will provide nutritional value along with that sweet taste we all crave after dinner.
Ingredients
1/3 cup oil
1/3 cup pumpkin puree
1/3 cup almond milk
2 tbsp sugar free apple sauce
1 tsp vanilla extract
170 g (½ cup) granulated sugar
90 g (¾ cup) plain flour
3 tbsp unsweetened cocoa powder
3 tbsp almond flakes optional
1 tsp baking powder
1 tsp pumpkin pie spice
Directions:
1. Line and lightly oil your cake tin. Then, mix together the oil, pumpkin puree, almond milk, applesauce, vanilla extract, and sugar in a bowl. Add the rest of the ingredients and mix until combined. Pour the Pumpkin brownie batter into the prepared tin, cover with foil and place on the trivet.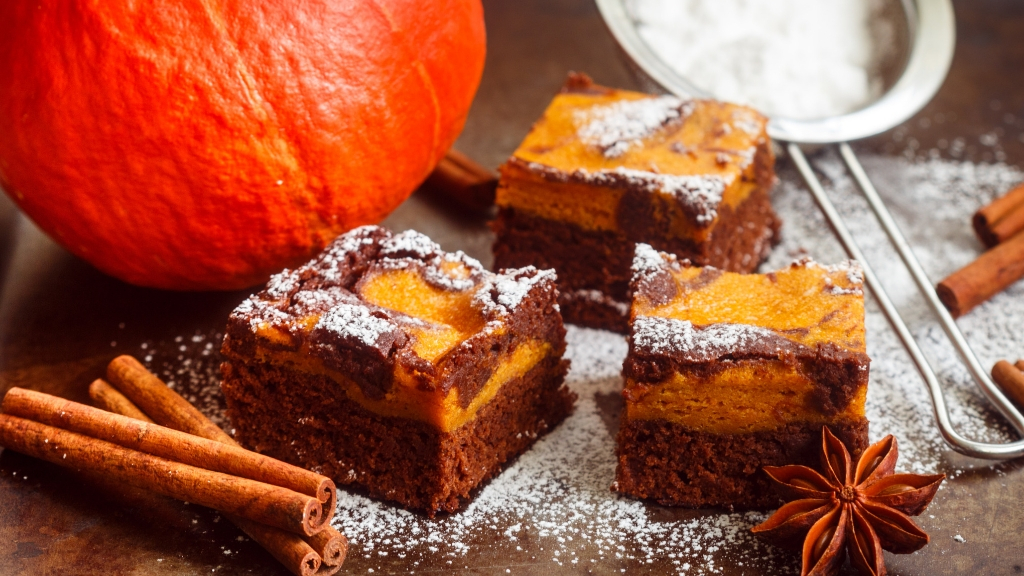 2. Pour the water into your Instant Pot Insert, and place a trivet with the covered brownie cake tin inside. Cover and set the vent to "Sealing," select the manual or pressure cook button and set the timer to 20 minutes. When done, allow the pot to undergo natural pressure release, open and remove the brownie. Remove the foil and let cool in the tin for 10 minutes.
The Bottom Line
With preparation significantly cut down, you won't miss the game or time with the family. And you can relax a little too. You don't have to give up a great-tasting feast with these easy-to-follow-recipes.
Packed full of nutrition and flavor, you will almost certainly be thankful for the Instant Pot. Try something new this year and free up your time to spend the day with those you are thankful for.
---