The Best Slow Cooker Honey Teriyaki Chicken for a Healthy Family Meal
8 minute read
---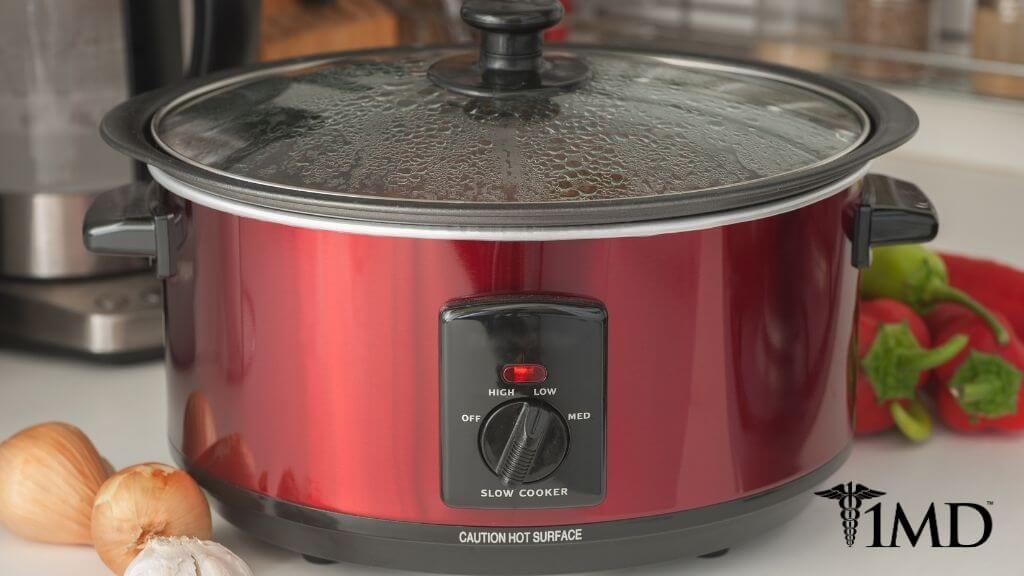 Nutrition
Chicken teriyaki has long been a favorite dish because of its delightful flavors, ability to satisfy, and because it is packed full of nutritional goodness. The best part is that you can enjoy it for lunch or dinner and every member of the family loves it. The slow cooker recipe below gets you the taste you crave and the nutrition you need and you don't have to leave home to get it.
The Powerful Combo: Chicken and Honey
Most people are aware that chicken is full of protein and other nutrients that are good for your health. The sweetness of honey often causes it to be mistaken for something bad, but this could not be further from the truth.
| Related: Easy All-Natural Thai Chicken Coconut Soup |
Honey is healthier for you than you realize and when combined with chicken as in the recipe above, you get a balanced and health-boosting meal for all seasons. Here is what you need to know about chicken and honey for your health.
Benefits of Chicken
Starting off, B-complex vitamins are essential for optimal psychological functioning. As part of a regular diet, chicken delivers numerous members of the B-vitamin family along with other essential nutrients that reduce your risk for anxiety-related disorders, memory-loss, and even Alzheimer's disease.
Cells and tissues: Vitamin and mineral deficiency can cause cell and tissue damage, specifically a riboflavin (vitamin B2) deficiency. Chicken breast and liver are full of this vitamin, which can promote healthy growth of cells and tissues as well as more efficient recovery when damaged.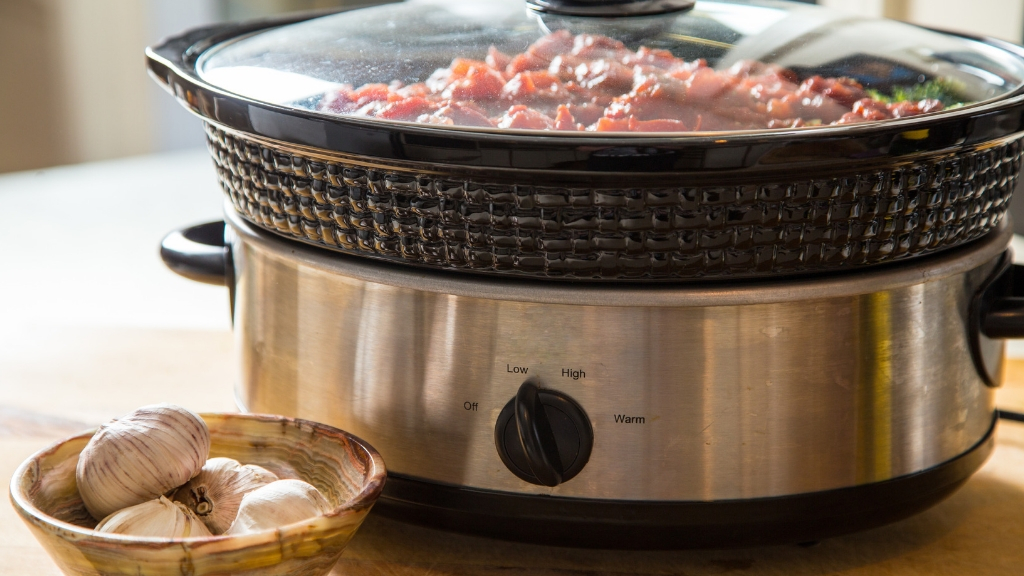 Optimal eyesight: Full of retinol, alpha & beta-carotene, and lycopene, chicken is ideal for eyesight health. Not only can you prevent dryness and night blindness, but regularly eating chicken can reduce your risk of macular degeneration and help with cataracts.
Oral health: Eating chicken benefits your teeth and gums due to the high phosphorus content. This mineral alleviates the factors that are known to weaken teeth.
Immunity booster: For an optimally functioning immune system you need regular iron, magnesium, potassium, and protein. Chicken provides all of these nutrients, which are necessary for immune cells to function effectively.
| Related: Vitamin-Packed Baked Chicken Fajita Roll-Ups |
The stronger your immune system the better protected you are from infection, disease, and toxins.
Heart health: Because chicken is loaded with magnesium and phosphorus, it has been shown to support heart health as part of your regular diet. These two minerals along with the almost zero-fat content of chicken keep blood pressure and cholesterol levels low, helping you to maintain optimal heart health.
Weight loss: Chicken contains very little fat and is loaded with essential nutrients. As part of your regular diet, chicken helps to keep you full, delivers nutrients you need without the fat, and can contribute to weight loss.
Because honey also has been found to support weight loss as a healthier option to sugars, the combination of chicken and honey is ideal for getting trim and fit.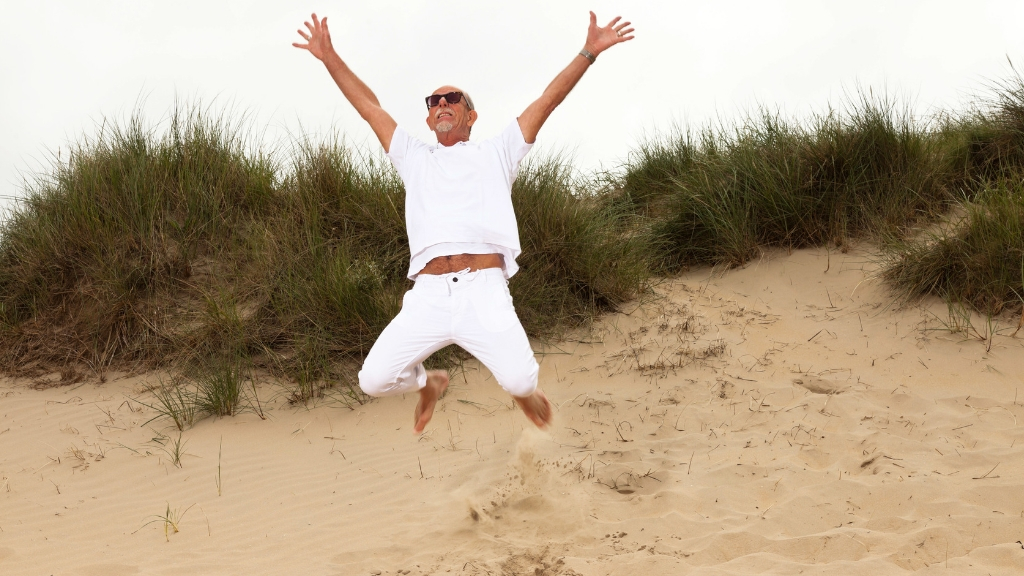 Benefits of Honey
Honey may be sweet, but it doesn't add sugar to your bloodstream, which makes it the ideal sweetener for diabetics. By adding honey to your meals or beverages, you get the sweet taste without the blood sugar level spikes and crashes that can be dangerous to your health.
| Related: How to Build a Honeybee Hotel for Your Garden |
Cholesterol control: High cholesterol levels can be dangerous for your blood pressure and heart health. It also contributes to the buildup of plaques in your arteries.
Honey naturally has the ability to control these levels, and, as it lowers your total cholesterol, it increases your LDL (good) levels.
Digestive aide: Honey contains powerful antimicrobial and antioxidant agents that help to kill invading pathogens and protect your gastrointestinal tract. Whether taken on its own for specific incidences of stomach upset or regularly as part of your meals, honey can soothe most digestive troubles and support optimal gut health.
Infection protection: The antimicrobial agents within honey help support your immune system in warding off invading bacteria. In the event your health is already compromised, honey can help to shield against any further infection and protect your body from further damage.
Boosted energy levels: Honey is full of methylglyoxal compound, which is a natural energy booster. Rather than struggle through the energy bursts and crashes you get with sugar, honey provides more consistent energy to use.
| Related: Could Probiotics Save the Honeybees? |
This compound also stimulates the growth of cytokines which help to keep your immune system organized and functioning at optimal levels.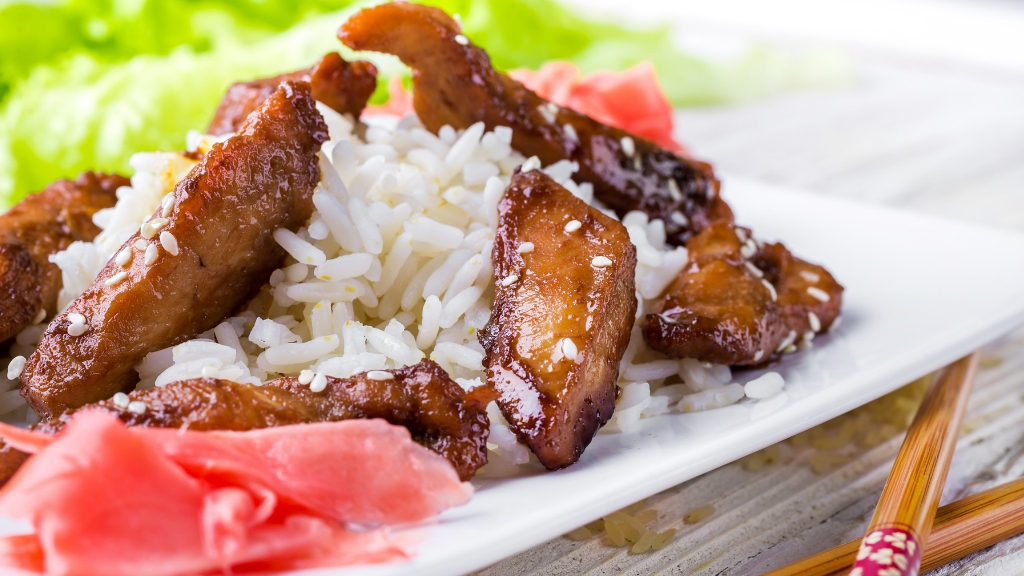 ---
Ingredients:
2 pounds boneless, skinless chicken thighs (about 6 thighs)
1/2 medium yellow onion, diced (about 1 cup)
2 cloves garlic, minced
1/2 cup tamari or soy sauce
1/2 cup honey
1/4 cup rice vinegar
1/4 teaspoon freshly ground black pepper
1 tablespoon grated peeled fresh ginger
1/4 cup water
2 tablespoons cornstarch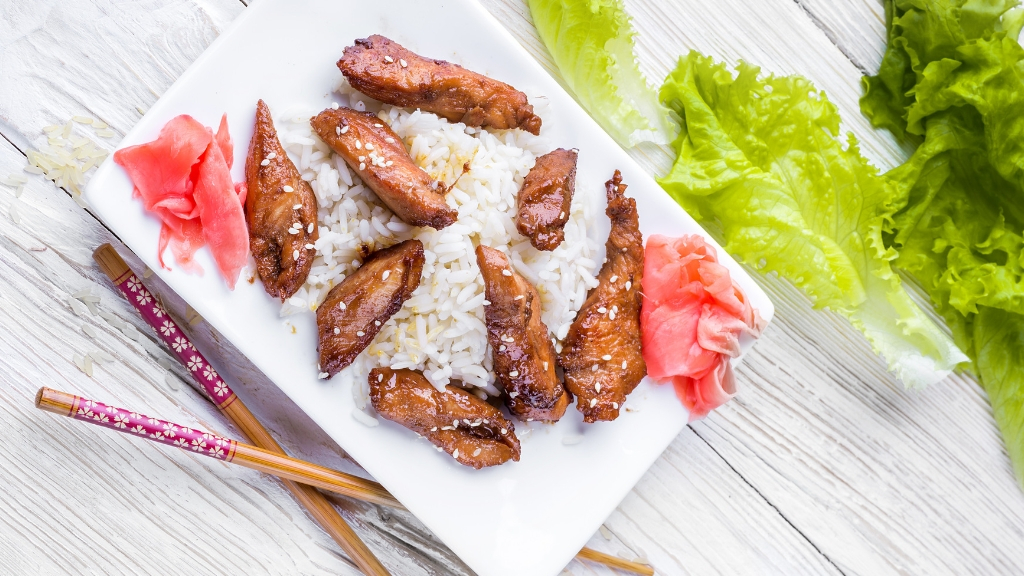 Directions:
1. Arrange the chicken in a single layer in the bottom of a 6-quart slow cooker. Evenly distribute the onion and garlic over the top. Whisk the soy sauce, honey, rice vinegar, pepper, and ginger together in a small bowl and then pour evenly over the chicken.
2. Cover the cooker and cook on the low setting for 2 to 3 hours or on the high setting for 1 to 2 hours. The chicken will be done when an instant-read thermometer inserted into the thickest piece registers 165°F. Transfer the chicken pieces to a cutting board and cut into 1-inch pieces.
3. Pour the sauce into a small saucepan and bring to a boil over medium heat. Cook for about 15 to 20 minutes. Meanwhile, whisk the water and cornstarch together in a small bowl. Once the sauce has reduced, whisk the cornstarch mixture into the sauce and cook until thick.
4. Add the chicken back to the slow cooker and pour in enough sauce to coat the chicken evenly. The sauce you have left can be used for leftovers. Serve your teriyaki chicken over cooked rice and garnish as desired.
The Bottom Line
Save money and try making your own chicken teriyaki. The entire family can enjoy great taste and nutrition with every bite.
This meal is easy to make, and you can always add whatever is hanging out in the cupboard or fridge to the mix. This slow cooker recipe gives you energy for the summer afternoons or warmth during the winter nights, making it an all-around seasonal favorite.
---