Potatoes + Zuppa Toscana: Hearty and Healthy Food That Tastes Good Too
6 minute read
---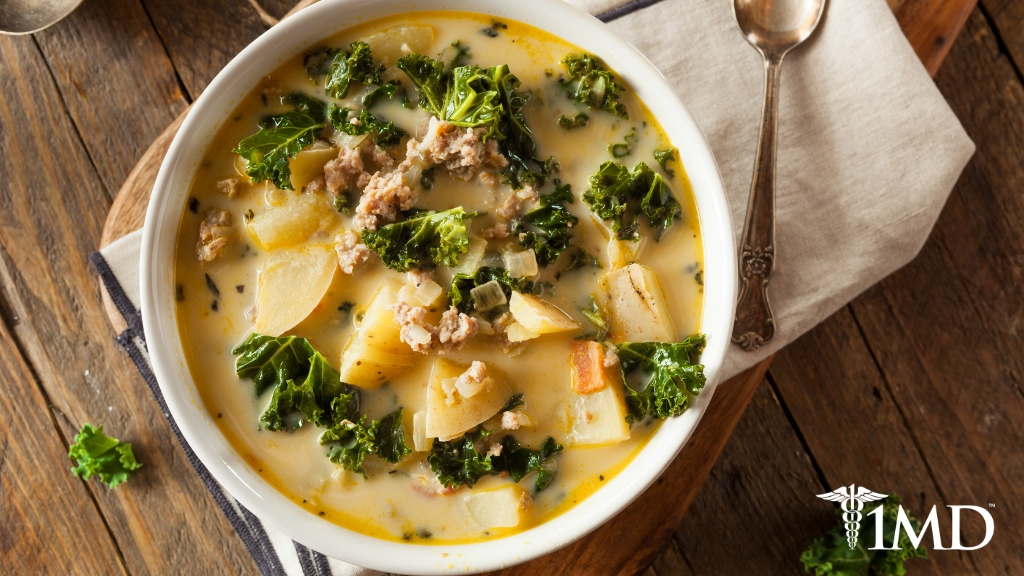 Nutrition
Potatoes are one of the most common food sources on our planet, and this is great news for us because they are also one of the most important. The wealth of dietary nutrition they contain makes them essential for our health and wellbeing.
Potatoes should be on everyone's shopping list as they are not only versatile, but they also offer abundant nutrition as well as health benefits for every age group.
All About the Tuber
Potatoes are tuber vegetables that can take on many varieties and appearances. They may not always be the best-looking vegetable, but they more than makeup for this with their nutritional offerings.
Popular across the globe, potatoes are a staple for many countries, and even children that avoid vegetables seem to love them. Potatoes can be prepared in numerous ways, and are part of every continental diet.
Between 70 and 80 percent of a potato's weight can be attributed to water content. This put to shame the common misconception that you can get fat from eating potatoes.
While they are filling and full of beneficial carbohydrates, the calories you get are good for you, and will not contribute to weight gain. That is, of course, unless you drown the potatoes in butter each time you eat them.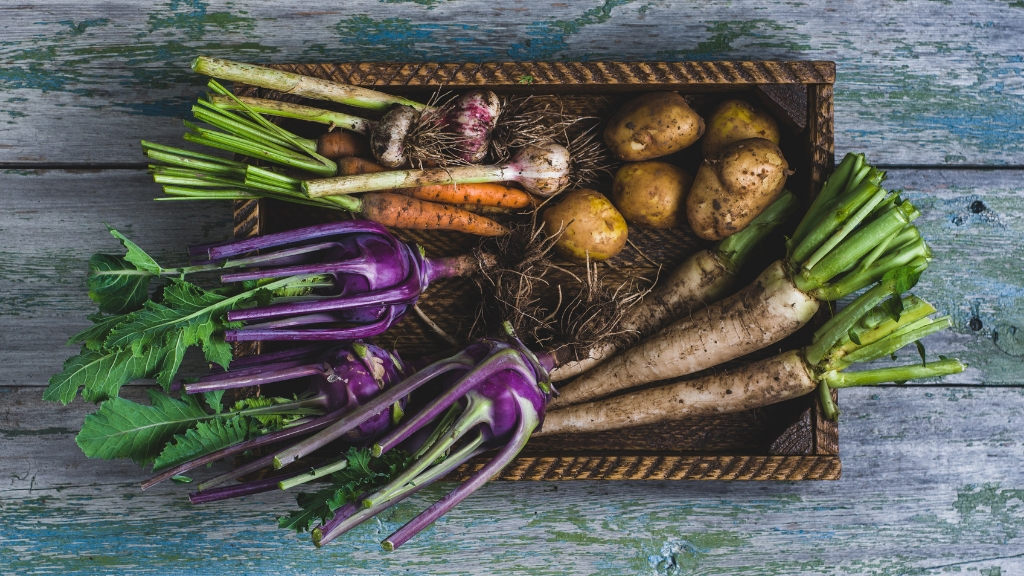 What is it about potatoes that have them on almost every menu? These tubers, no matter which variety you get, are full of nutrients and offer a host of benefits.
They're a natural source of sustainable energy and contain beneficial minerals. Rich in both potassium and vitamin C, potatoes can boost your immune system and help to keep fluids regulated in your body. The skin of the potato contains the most nutrients, and peeling them can reduce the nutritional value significantly.
Antioxidant Power
Potatoes are full of carotenoids, phenolic acid, and flavonoids, which are strong antioxidants. These work to counteract damaging free radicals, which can reduce your risk for chronic diseases like diabetes, heart disease, Alzheimer's, and some cancers.
Improve Blood Glucose Levels
The starch in potatoes is called "resistant starch," and this is not broken down by the body. Instead, it goes to the large intestine and nourishes the beneficial bacteria living in your gut. This means that blood glucose levels are not impacted and insulin resistance can be prevented. As a result, potatoes are a great source of energy for diabetics.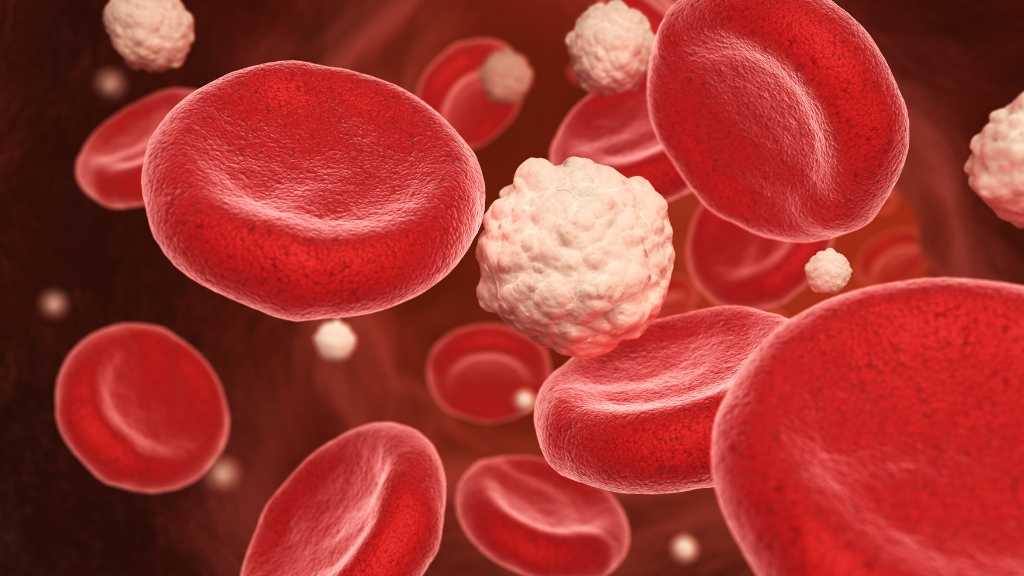 Better Digestive Health
The resistant starch that helps blood sugar levels also improves gut health. The starch acts as nutrients for helpful gut bacteria. This helps to reduce inflammation, strengthening the gut's defenses against leaky gut, gastritis, inflammatory bowel disease, and other digestive issues, including colon cancer.
Gluten-Free
Gluten is a protein found in some whole grains that causes allergies and digestive issues for many people. This causes people to avoid carbohydrates, which isn't always healthy because carbohydrates provide essential energy. Potatoes are gluten-free and provide the energy you need, making them a great carbohydrate for those with gluten sensitivity or celiac disease.
| Related: Gluten Intolerance: Signs, Symptoms, and Treatments |
They Keep You Full
Potatoes are more filling than bread and pasta, which can help you avoid hunger and cravings that lead to overeating. As a result, potatoes can help you lose weight or maintain a healthy weight.
Not only does the starch fill you up, but potatoes have a protein known as protease inhibitor 2, which works to suppress your appetite. This protein triggers the production of hormones that promote a feeling of fullness.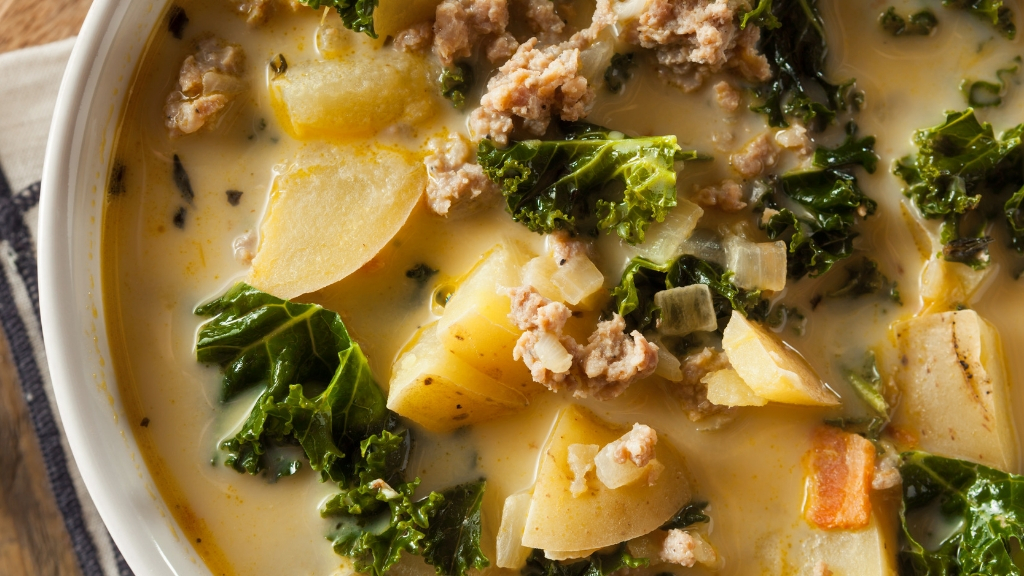 ---
If you are looking for new and exciting ways to add potatoes to your life, this Zuppa Toscana recipe delivers nutrition, great taste, and of course potatoes.
Ingredients:
3 Strips of thick-cut smoky bacon, chopped
2 pounds ground Italian sausage (not or mild depending on your preference)
1 large onion, chopped
1 tsp oregano, dried
5 cloves of garlic, minced
4-6 medium potatoes, halved and sliced 1/4 inch thick
6 cups chicken broth, low sodium
1 bunch of kale, chopped with rib removed
1.5 cups heavy cream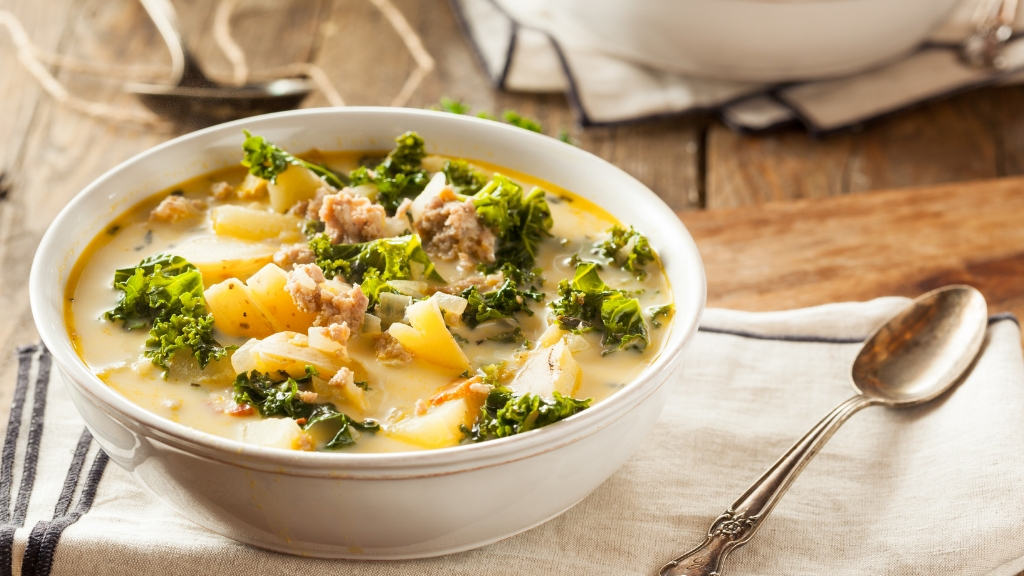 Directions:
1. Turn the Instant Pot to Sauté mode, and add the chopped bacon. Cook, stirring occasionally, until the bacon renders out most of its fat, then remove the bacon and set aside. Add the sausage and brown it, stirring a few times. Spoon out all but 2 tsp of the fat, which you will use to cook the onions. Add the onions, stir them in and then add the oregano.
2. When the onions start to look translucent, add the garlic and stir. Stir in the broth, and make sure you scrape the bottom of the pot. Add the potatoes, and add the bacon back in. Make sure the contents don't go over the max fill line marked on the inner liner. Cancel Sauté mode, close the lid, and set the steam release knob to Sealing.
3. Set to Manual (or Pressure Cook), and choose 5 minutes. After the cooking cycle ends, allow a 10 minute NPR (Natural Pressure Release). Do a controlled Quick Release for the rest of the steam, and when the pin in the lid drops, open the lid. Add the kale and stir well. Cover and let heat through for 5 minutes. Stir in the heavy cream and then serve.
The Bottom Line
The popularity of potatoes across the world tells us that people are aware of the nutritional benefits these tubers offer. What many do not realize is just how potatoes contribute to improving your overall health. One thing is for sure, once you understand all that potatoes can do for you, you will find new ways to add them to your menu, every day.
---