Maintaining a Healthy Breast Microbiome with Probiotics
3 minute read
---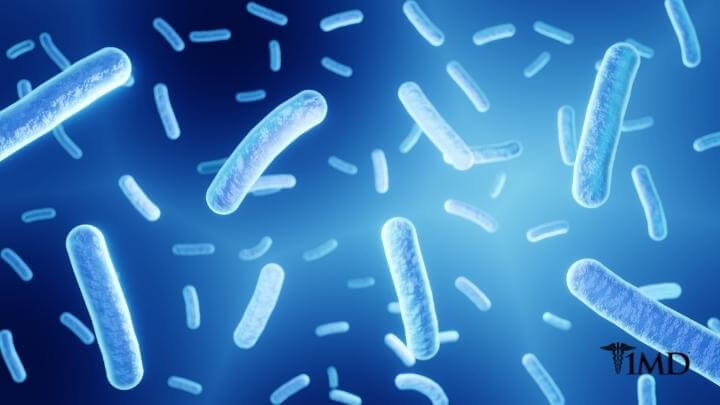 Probiotics, loosely translated as "for life," is a complex of live, healthy bacteria that protect your body's numerous systems from unhealthy bacteria, viruses and parasites. Each living thing has a unique set of bacterial colonies living inside of them, and the health, or dis-ease of your 'microbiome' has been linked to everything from stoke and chronic fatigue, to the ability to control appetite and weight.
As far back as the early 1900's, science has suggested that disease was a result of "auto-intoxication" due to unhealthy bacteria which releases harmful toxins into the body. And in the late 80's, the Journal of Applied Bacteriology stated, "There is good evidence that the complex microbial flora present in all warm-blooded animals is effective in providing resistance to disease."
Fast forward to 2014, when a new study has found that administering probiotics may prove to be a critical factor in preventing breast cancer. The American Society for Microbiology Researchers confirmed these findings may ultimately lead to the use of probiotics to prevent a wide variety of cancers.
In this study, Dr. Gregor Reid, the professor of microbiology, immunology and surgery at the Western University in Ontario, Canada, and his associates discovered that women with breast cancer had elevated levels of Escherichia coli and Staphylococcus epidermidis, two bacteria known to induce double-stranded breaks in DNA in HeLa cells. Conversely, they found that health-promoting bacteria Lactobacillus and Streptococcus were more abundant in women with healthy breasts.
"Besides fighting cancer directly, it might be possible to increase the abundance of beneficial bacteria at the expense of harmful ones, through probiotics," said Reid. In the study, Reid's PhD student Camilla Urbaniak obtained breast tissues from 58 women, who were undergoing lumpectomies and mastectomies for either benign (13 women) or cancerous (45 women) tumors as well as from 23 healthy women, who had undergone breast reductions or enhancements. The results of which were published in the journal Applied and Environmental Microbiology in collaboration with the American Society for Microbiology.
In the United States, 1 in 8 women will be diagnosed with breast cancer and is the leading cause of death among women globally. With the findings of studies like Reid's, we are learning that the breast microbiome may play a major role in the effectiveness of other modern treatments like chemotherapy, radiation therapy, and/or surgery.
During a 2017 podcast, researchers at the University of California San Francisco discussed the correlation between the human microbiome and breast cancer, and applauded recent research which proved that Lactobacillus acidophilus, a familiar probiotic found in yogurt and kimchi, can reach the mammary gland and has a number of anti-cancer effects. Lactobacillus and Lactococcus bacteria are found more commonly in healthy breast tissues than in cancerous tissues, and may play a role in breast cancer prevention due to their ability to aid overall immune health and lower inflammation.
Exploring and mapping the human microbiome throughout the body may play an important role in calculating cancer risk, diagnosis, and prognosis. Naturally, more research will help to determine how specific probiotics can be used to fight or prevent breast cancer, but harnessing the microbiome for breast cancer therapy is an exciting, emerging field of research.
---
https://www.ncbi.nlm.nih.gov/pubmed/27342554